The Weeks of Boots - Aku and Lowa, NOV 8–14, 2021
For the final of the Weeks of Boots, we highlight two solid brands from Italy and Germany. During this week, you'll find Aku (FRI 12th, 14-20) and Lowa (SAT 13th 10-16) product representatives in our shop and if you like Finnish "pullakahvit", it's on the house in Sotima during that day.
Aku Italia
Among major league footwear manufacturers in Europe, Aku isn't perhaps the most known out there, but certainly one of the hardest hitters. It's a family business that was originally founded in the '70s and has such an approach to quality, that it might as well be German or Swiss.
With a pair of these boots on, your feet and conscience are as clear as the blue sky, promise! The Danish, British, and Swiss armed forces buy Aku boots, and they don't accept poor pieces of gear. (Well maybe the Brits sometimes do.)
During Varusteleka's fifth and final Week of Boots, the buyer of any pair of Aku footwear (Selvatica Tactical, Selvatica Tactical Mid, or Pilgrim) gets a package of Aku Akvabloc and a pair of Aku Trekking Low socks free of charge. The offer is valid until NOV 14th. Note that the availability of certain sock sizes may be unpredictable.
Lowa
Lowa is a household name in shoemaking. With over 90 years of experience, they do know what's what. Many military and law enforcement instances place their trust in Lowa, not forgetting countless hikers and outdoors people. Lowa tends to keep a lower profile than many other brands but their products reach far and wide.
During Varusteleka's fifth and final Week of Boots, the buyer of Lowa Z-11S boots gets a tube of Lowa Active Creme free of charge. The offer is valid from NOV 8th to NOV 14th.
The Care for Your Shoes and Boots Explained
Proper shoe care is vitally necessary to prolong the service life of your boots or shoes. This article covers how to take care of footwear sold by us, and generally army and outdoor boots. Fancy dancing shoes and fashion items are not included, to keep it as simple and short as possible.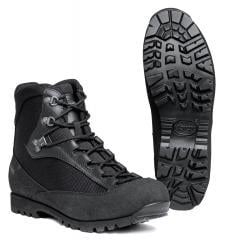 AKU Pilgrim GTX Combat FG M
169.99 USD 199.99 USD
The Aku Pilgrim GTX Combat FG M is a multi-purpose boot with outstanding support, breathability, and impact absorption. Thanks to these features, the Pilgrim GTX Combat FG M performs well in prolonged use whether you call it hiking, trekking, or marching.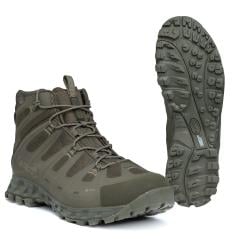 AKU Selvatica Tactical Mid GTX
174.99 USD
Aku Selvatica Mids are waterproof multi-terrain shoes with better breathability than many non-membrane shoes you may have tried. The shoe combines light weight with good support for the feet. Seams on the outside are welded flat for a snag-free exterior.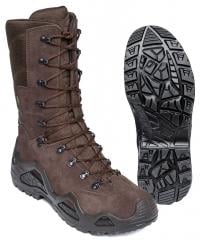 Lowa Z-11S GTX
159.99 USD 239.99 USD
A proper hunting and hiking boot from Lowa. The waterproof membrane keeps your feet from getting wet and the tall shaft keeps nature out.
Lowa Water Stop Pro, 300 ml
11.99 USD
Spray-on treatment for your GTX footwear. Creates water, dirt, and oil-repellent layer while allowing the leather to breathe. Also works with fabrics.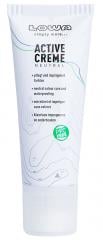 Lowa Active Creme, 75 ml
9.99 USD
Lowa Active Creme is the ideal colorless intensive wax care for boots and shoes. It keeps the leather supple over the long term and prevents drying out and brittleness when used regularly. In combination with Lowa Water Stop Pro, this is the perfect protection for your Lowa shoes.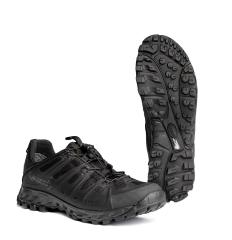 AKU Selvatica Tactical GTX
159.99 USD
Footwear designed for the urgent intervention forces and for multi-terrain activities, perfect for moving quickly in total comfort. Super lightweight, breathable and dynamic support in the shoe upper and sole, the former bearing ribs that are pre-treated in PU protection, which eliminates stitching.