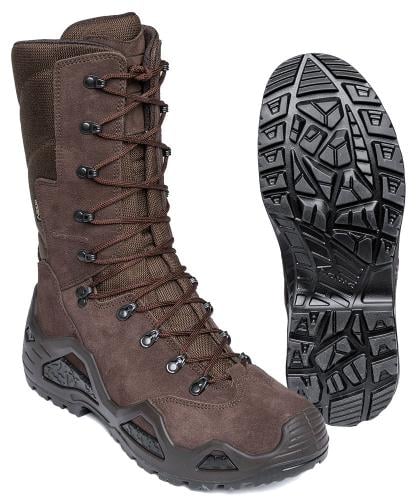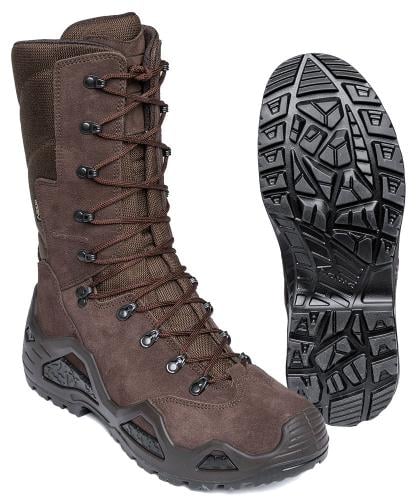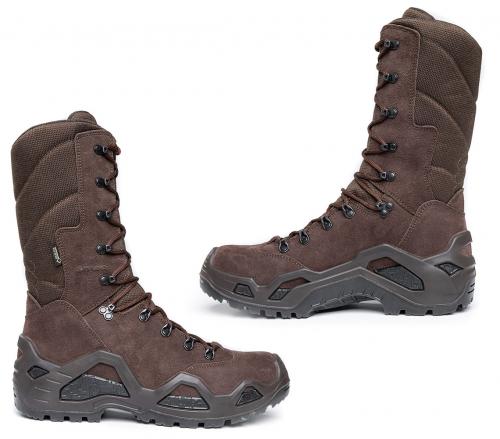 Total height of the boot is 30 cm.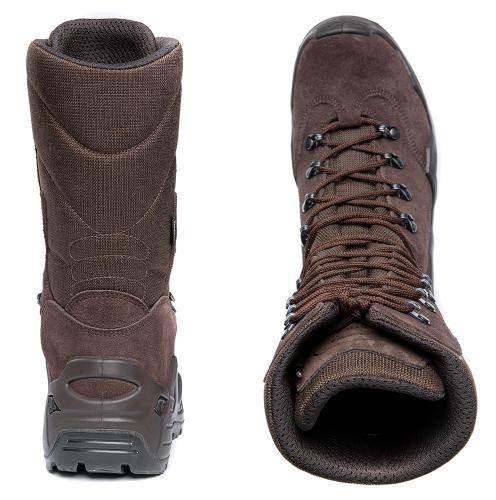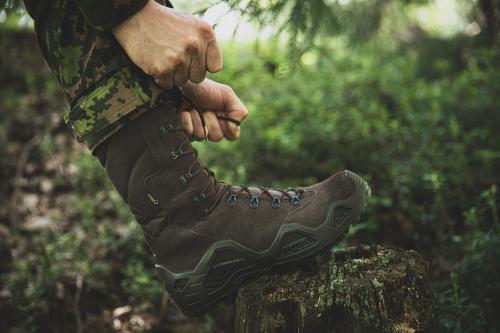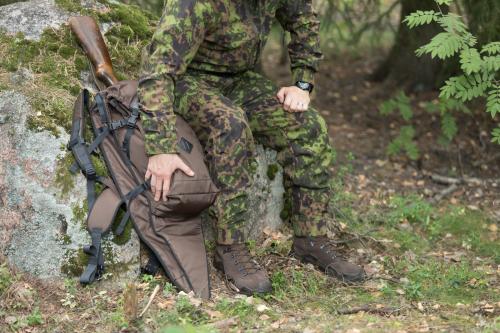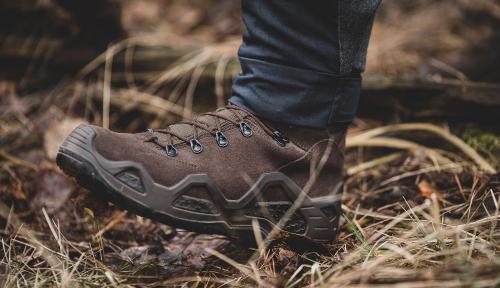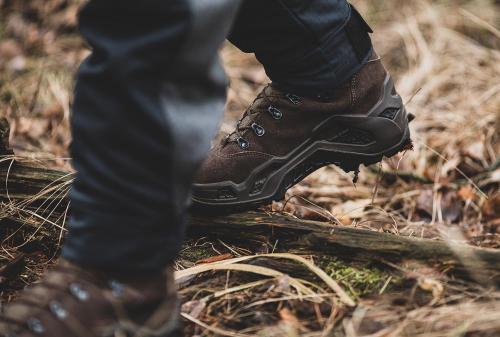 Lowa
Lowa Z-11S GTX
Price 179.99 USD 239.99 USD
excluding sales tax
A proper hunting and hiking boot from Lowa. The waterproof membrane keeps your feet from getting wet and the tall shaft keeps nature out.
Loading products...
Trouble with the metric system? Try our converter: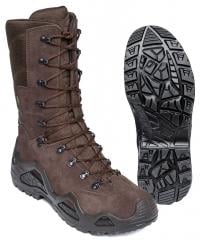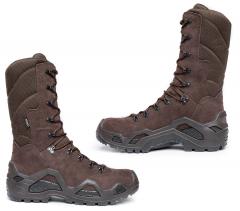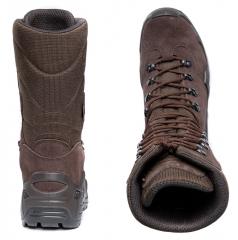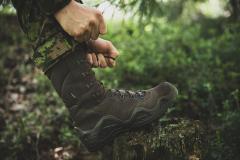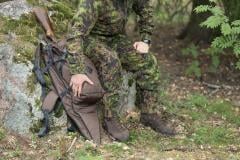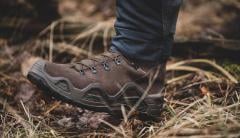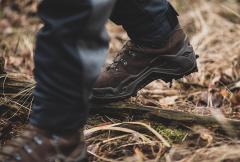 A proper hunting and hiking boot from Lowa. The waterproof membrane keeps your feet from getting wet and the tall shaft keeps nature out.
Gore-Tex membrane
Thick suede leather and cordura
Shock absorbing EVA multicomponent sole
Speed lacing and hooks: 11 eyelet pairs
Weight about 1500 grams for pair
Materials and work from the EU area
Size info
Made to UK sizes. Lowa boots are true-fitting and the width of this model is between Regular and Wide.
The EU/French size is converted to larger numbers than usual. If you buy shoes based on sizes like 42, 45, or such, pick at least half a size larger than you normally would.
UK sizes convert easily to US sizes, just add 1 to each size. UK 8 = US 9, for example. These numbers are accurate.
Sizes UK 4 - 6 (with Ws-suffix) are sized according to the same UK standard as others but have four structural differences: Softer edging at the calf, padded tongue to prevent shifting, modified instep and ball area for a closer fit, and a more flexible midsole. These features are commonly good for feminine feet, but the boots can be worn by anyone: fitting of boots and shoes is always an individual thing.
The tables below show the recommended foot length and for the smaller sizes also a conversion to US Women's sizes.
Again: trust the UK/US sizes and millimeters. If you use EU sizes, choose slightly larger boots.
Conversion tables
Sizes UK 4 - 6
| UK-size | Length of foot | EU / French size | US size (men) | US Women (injected sole) |
| --- | --- | --- | --- | --- |
| UK 4 Ws | 230 mm | 37 | US 5 | US 6 |
| UK 4.5 Ws | 235 mm | 37,5 | US 5.5 | US 6.5 |
| UK 5 Ws | 239 mm | 38 | US 6 | US 7 |
| UK 5.5 Ws | 243 mm | 39 | US 6.5 | US 7.5 |
| UK 6 Ws | 247 mm | 39,5 | US 7 | US 8 |
Sizes UK 6.5 - 13.5
| UK-size | Length of foot | EU / French size | US-size |
| --- | --- | --- | --- |
| UK 6.5 | 252 mm | 40 | US 7.5 |
| UK 7 | 256 mm | 40,5 | US 8 |
| UK 7.5 | 260 mm | 41,5 | US 8.5 |
| UK 8 | 265 mm | 42 | US 9 |
| UK 8.5 | 269 mm | 42,5 | US 9.5 |
| UK 9 | 273 mm | 43,5 | US 10 |
| UK 9.5 | 277 mm | 44 | US 10.5 |
| UK 10 | 281 mm | 44,5 | US 11 |
| UK 10.5 | 285 mm | 45 | US 11.5 |
| UK 11 | 290 mm | 46 | US 12 |
| UK 11.5 | 294 mm | 46,5 | US 12.5 |
| UK 12 | 298 mm | 47 | US 13 |
| UK 12.5 | 302 mm | 48 | US 13.5 |
| UK 13 | 307 mm | 48,5 | US 14 |
| UK 14 | 315 mm | 49,5 | US 15 |
| UK 15 | 324 mm | 51 | US 16 |
Lowa recommends measuring your foot for best results. If your foot is 265 mm long, for example, choose size UK 8 for a precise fit. This leaves a suitable toe extra in the boot. In these cases, your own experience is valuable: if your foot is very wide or you want a lot of sock clearance for winter use, consider a larger size. A half-size in the UK/US system makes only a 4.2 mm (1/6th of an inch) difference.
For the boonies and snow
The Z-11S is a light and maneuverable but suitably stiff outdoor boot. It's fit for use with the heaviest of loads, and in its element in hunting and hiking use in a variety of terrains. For the winter season, it should work as an everyday boot too, at least up here.
The boot is lightweight, but the well constructed sole system brings just the right amount of torsion resistance for all-terrain use. With a total height of 30 cm, most of the fauna will stay out of your boot.
What's it about
Upper made of leather and cordura. The leather mostly resides in the lower region where most of the wear happens. Leather thickness 2,0-2,2 mm.
Waterproof membrane will keep your feet dry while letting some sweat through. The membrane is naturally real deal Gore-Tex.
Lowa's own MONOWRAP sole. Comprises three parts: an EVA outsole, a plastic stiffener, and a PU frame. The heel has a separate stabilization piece. For additional wear protection, the outsole rises up in the nose. The sole is injection molded, so it is not replaceable but has a service life of 7 to 10 years. This construction type also makes the sole very light, reducing the weight of the boot.
Speed lacing with tunnel loops and hooks. The hooks greatly ease your life with boots this high.
The fit and last are made Just Right. This means you can wear as many socks as you want and adjust the fit to your liking.
Care
These are GTX boots, so use only membrane-compatible shoe care products or you'll risk blocking the membrane! In short, clean the boots with a moist rag and brush, then treat the leather with a suitable spray-on waterproofer, and then apply grease lightly. Apply grease only when necessary - if the boot is in heavy use, do this more often. If the wear is just occasional, be gentle with the grease.
Remember to keep the inside of the boot free from debris to keep the membrane intact.
Maintenance guarantees long service life
When properly cared for the service life of the boot is seven to ten years - Lowa believes in its products so much they actually give some figures, knowing that defining service life for boots is difficult to give.
Size info
UK sizes, with comparable EU/French sizes in the brackets. The sizes run pretty small, so it might be wise to pick one size larger than you would usually wear.
The women's models differ by having a steeper notch on the back part of the shaft to fit better their physique. These can be worn by men too.
Made by Lowa
Lowa is a household name in shoemaking. With over 90 years of experience, they do know what's what. Many military and law enforcement instances place their trust in Lowa, not forgetting countless hikers and outdoors people. Lowa tends to keep a lower profile than many other brands but their products reach far and wide.
All products: Lowa
Recommendations
Loading products...
Reviews
You have already submitted a review. You can edit your text by clicking on it. You can filter the reviews by clicking on the elements of the summary.
Log in and write a review. You can filter the reviews by clicking on the elements of the summary.
Remove filter
Suomi
(2)
English
(9)
I would recommend for a friend
Mika Y.

20.04.2021

Verified purchase
Kun kerta tälle tuotteelle ei ole vielä tehty arvostelua niin teempä nyt sitten itse sellaisen. Kengät ovat tällä hetkellä olleet puoli vuotta käytössä ja ne ovat suorastaan erinomaiset. Huomioon otettavaa on se, että itsellä on hyvin kapea, mutta pitkä jalka -> näin ollen esim. PV:n leveät lapio jalalle tehdyt maiharit ovat aina tuntuneet kuralta.

Kenkä on yllättävän kevyt ja materiaalivalinnat ovat olleet fiksuja ja toimivia. Kenkä tuntuu oikeasti siirtävän kosteutta sukista pois tai siltä se ainakin tuntuu. Näillä kengillä tuppaa hyvin mieli hypätä/kahlata syvimmissäkin vesilammikoissa, jos se on sun juttu. Nauhat saa oikeesti kireelle, niin kireelle että näillä pystyy tekemään tilapäisen kiristyssiteen jalkapöydälle. Kenkä tukee nilkkaa myös hyvin ja näin ollen sopii raskaammankin rinkan kanssa vaeltamiseen.

Ei ole vrm super-tacticool-kuperkeikkamiesten maihari, mutta näillä maihareilla jalat PYSYY kuivina ja PYSYY lämpiminä. Kenkä myös oikeesti muokkautuu henkilön jalkaan -> (luulen, että otin vähän liian pienet kengät, koska aluksi hieman puristivat varpaista) viikon - 2 jälkeen jalkineeseen oli tullutkin kuin tyhjästä tilaa lisää. Pienenä miinuksena mainittakoon, että vittu nää ei pidä jäällä.
9
0
I would recommend for a friend
Markus H.

26.04.2021

Verified purchase
Kerrassaan erinomaiset maiharit.
Useita vuosia palvelleiden HAIXIen seuraajana eivät jää lainkaan jälkeen istuvuudessa, vaan muokkautuvat parissa päivässä jalkaan erinomaisesti. Nämä totisesti kestävät vettä ja elementtejä ja pitävät jalan kuivana jopa marraskuisessa Lapin suomaastossa, käyttäjän satunnaisista harha-askelista huolimatta. Mitään kummempia hiertymiä ei ole puolen vuoden käytössä syntynyt max 25km patikkamatkoilla.

Korkea varsi sisältää aika hyvin säätövaraa kaikille paitsi kaikkein rotevimmille kintuille, ja ovat ainakin itseni mielestä tavattoman tyylikkäät. Särmä retkeilyhousut saa nepparikiristyksellään pysymään varren yläreunan päällä, ja tätä asukombinaatiota voin suositella lämpimästi kaikille.
3
0
I would recommend for a friend
Matteo P.

10.09.2021

Verified purchase
Very good shoes.
1
0
I would recommend for a friend
Edward R.

11.04.2022

Verified purchase
Absolutely love these boots. The fit and finish is excellent, and they have proven to be extremely comfortable. They are also feel remarkably light and relatively agile despite the very tall shaft. The hook lacing system, with lace locks at the ankles, makes donning and doffing very convenient and quick. I can't yet speak to how durable they are in the long term, but only time will tell. Nothing about them raises any concerns in that regard, however.
4
0
I would recommend for a friend
Blaise R.

23.05.2022

Verified purchase
I would recommend for a friend
Görkem Y.

31.08.2022

⚠ Unverified purchase
Best boots I have used. Worth the money.
2
0
I would recommend for a friend
Elbert R.

06.09.2022

Verified purchase
Awesome boots! Used them in a two week hike in Sarek National Park. Good width, zero blisters, very comfortable and keeps out most of the water, even at watercrossings well above bootheight.
2
0
I would recommend for a friend
Brian C.

01.12.2022

Verified purchase
I echo everyone else that these are probably the best boots I've ever owned. Unfortunately (or perhaps fortunately) I had to spend a few hours in 6"-8" water last night and NOT A DROP got into these boots. If you hate wet feet, get these boots now. Never buying a pair of Rocky's ever again.
2
0
I would recommend for a friend
Mike M.

08.06.2023

Verified purchase
Buying a backup pair now that they are on clearance. My original pair are still going strong 5 years in and are hands down the most comfortable, stable, and waterproof boots i have ever owned. No rolled ankles or wet feet and they are surprisingly light. In addition i have neglected to re-treat the waterproofing on my current pair for years and just now lost the ability to stand in creeks for as long as i want, but fresh out of the box these things are 100% waterproof for a long while. I plan on taking better care of the new pair and expect 10 years out of them after seeing what i put the originals through. If you are a serious hiker/backpacker i highly recommend.
0
0