Kierto instructions
Kierto (free translation: Cycle) is a bit like surplus: we buy used items and sell them forward. See all the available used Kierto products here. Kierto-eligible items are equipped with Kierto product -label on their product pages.
At the moment, international Kierto returns are not supported
, but we are working on getting the logistics running in the future. You can still benefit from Kierto by buying the used stuff others have returned for very reasonable prices.
Refunds and handling fees
The refund is 50 % for used products and 20 % for heavily used products. The refund is paid in credits, which can be used to pay in our web store, walk-in store, pop-up store or Bar Sotima. One credit equals one unit of the currency you use to shop.
Service fees for the refunds are as follows:
When returning to our walk-in store, the handling fee is 1,00 € plus 0,50 € per product. As an example: you return 8 items, service fees total to 5 €.
When returning via mail, the handling fee is 6,00 € plus 0,50 € per product. As an example: you return 8 items, service fees total to 10 €.
If you bought the product less than three months ago and it's new, make a normal customer return, and you'll get your money back as usual.
Condition criteria
Always make sure that the returned products are clean. We do not treat the returned products in any way before sending them to the next person, so any kind of unclean, smelly, or animal hair covered products are rejected. Moderate non-removable stains or faded color may be acceptable, as long the products can be safely sent on. Rejected products will not be refunded and will be disposed of.
Used
Clean (no stains, no hairs, no smell)
In good shape (no holes, functioning zippers)
No noticeable wear (not scruffy)
For knives: no chips or rust on the blade
Heavily used
Clean (no stains, no hairs, no smell)
Must be usable as is, not necessarily fully functional
A pocket's zipper or button may be broken, but the main zipper must still function
There may be some small holes
May be noticeably worn (scruffy)
Possible repairs are made well
All zippers on a backpack must be in working order; a plastic buckle may be broken
Knife blades may have small chips or be slightly rusty
How to return to our walk-in store
Check that the products are Kierto eligible from the product pages. Kierto eligible products can be recognized by the Kierto product -label. First, clean the products you want to return. Then just grab them with you, arrive at our shop, find a member of our sales staff and let them know that you would like to make a Kierto return. Regular Pig account to receive your refund can be created on the spot before completing your return. If you deliver the products to us personally, do not make a return in or web store beforehand.
How to return via mail (works only in Finland)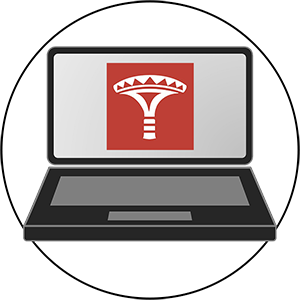 Create a Kierto return
at our web store
Create a Kierto return
Sign in to your Regular Pig account and go to the Kierto section of your account management page. (This section is visible only to our Finland-based customers)
If the products can't be seen in the list of Kierto products you have acquired, add them to the list with the search function of this page. This product search only finds Kierto eligible products.
If needed, select the correct product variation of the products you added. Select the right condition for all the products you wish to return.
Add products to your shopping cart.
Fill in your personal information in the cart and confirm the return.
You will receive a link to the receipt of your return via e-mail, just like with any other order.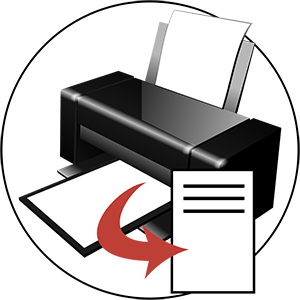 Print out the receipt
of your order.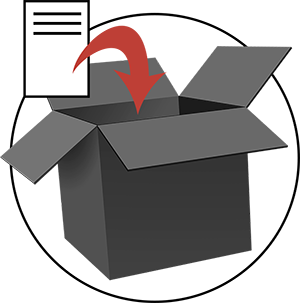 Include the receipt
in your package.
Prepare your return package
Wash/clean the products and pack them in a box or a bag. Neatly fold any clothes and make sure that there are no stains, animal hairs, etc., on them. Unclean products will be rejected and not refunded.
Print out the receipt of your return and place it in the package. Alternatively, include a free form note, including the order number of your Kierto return.
You will need our customer return code. With Posti, it is 610286 and with Matkahuolto 9514740. Write this down, e.g. at the side of your package.

Send your package
it's free of charge.
Return the package for free
Take your package to a Posti or Matkahuolto service point and tell them that you have a return package for Varusteleka.
Posti return code: 610286
Matkahuolto return code: 9514740
Remember to ask for a tracking number and a receipt for your return, so you can follow up on your return. Returns gone missing will not be refunded if you can't provide us with your tracking number.
We will refund credits to your customer account as soon as your package has been received and the products have been inspected.
We will contact you once your return has been processed.