Sotima Halloween Party, NOV 5, 2021
We've learned some dark secrets about the costume parties behind the big pond. We got exited and decided to throw a party of our own. Save the date 5.11. and start building your costume.
The party starts at 18:00 and is located in our bar Sotima. Age limit is 18 years, as there is a variety of potions and poison crafted by our own bartenders guild.
Theme for the night is costume party and the best outfit wins a great price! The judges for the competition are going to be fully subjective and the winner will be published at 23:00.
You can put on any type clothes you want, and sometimes nudity is great part of the costume. We do have a photographer taking some photos during the night, so a fare warning: Just put on costume your willing to see in the internets.
The party continues untill midnight and after that we must release you beasts back into nature.
We'll see you there!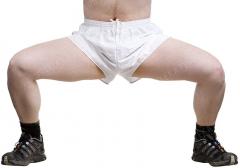 French Sports Shorts, Indecent, White, Surplus
4.99 USD
Could someone please tell us why sports shorts have to be made so that your balls are going to be out and about the moment you start doing sporty things? As if that wasn't enough, the French have also had these made of some sort of very questionable white, slippery material, which is also slightly translucent.

Jämä butcher's apron
14.99 USD 19.99 USD
An extremely liquid-proof, well covering, and extremely M05 camouflaged apron for dirty tasks, be it butchering animals or washing the dishes. A front pocket would only collect shit, so it was omitted.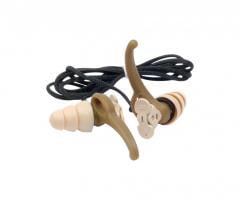 Peltor Combat Arms Earplugs
16.99 USD
The 3M Peltor Combat Arms Earplugs (CAE) Version 4.1 are designed to help reduce exposure to hazardous noise, including steady-state and peak noise from weapons fire. You'll still hear what's going on around you, but they protect your ears like any earplugs. Smart, eh?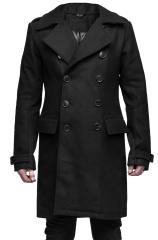 Särmä Wool Coat
149.99 USD
The Särmä Wool Coat makes you a slight bit more upstanding and protects you from the weather. Combined with the right clothes it is suitable for virtually any occasion. You can get it in any color you like as long as it's black.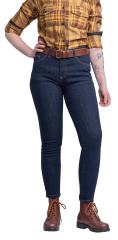 Särmä Ladies Skinny Jeans
39.99 USD 74.99 USD
So we made jeans for the ladies with function, as well as form in mind. The cut was decided by asking the customers: this is democracy at work, some will like it, and others gripe. In a sense, we fucked up because many men also buy these and like the slim design.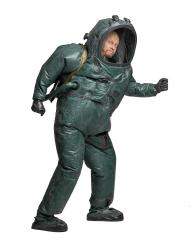 Polish OOB-1 HAZMAT Suit, Surplus
796.99 USD
What do you get when you combine a body bag, an electric pump for SUP boards, and vacuum cleaner hoses? Trust Poland to let you know, this thing could be from your nightmares if your subconscious could come up with this kind of weirdness.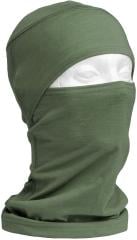 Särmä TST L1 Balaclava, Merino Wool
19.99 USD 24.99 USD
A functional multi-purpose piece of headgear, can be worn as a balaclava or folded up to form a cap or folded down to form a tube scarf. Lightweight merino wool construction, highly breathable, comfortable and moisture-wicking.