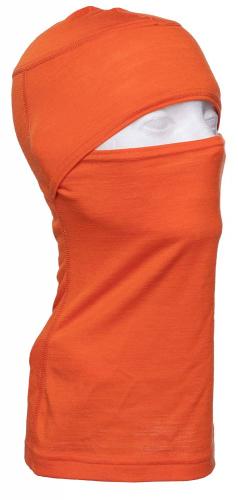 Särmä TST L1 Balaclava, Merino Wool
Price 18.99 USD excluding VAT
Flat Rate Shipping to USA $9.99
97 % recommends
Sold 86 pcs in the last two weeks
Loading products...
Trouble with the metric system? Try our converter: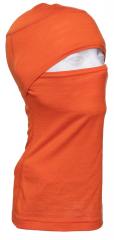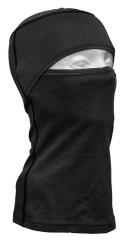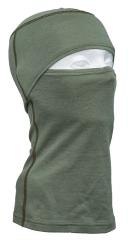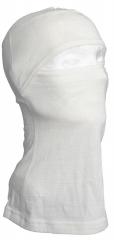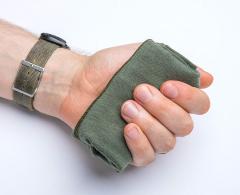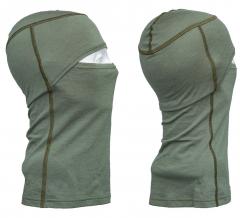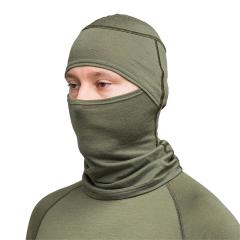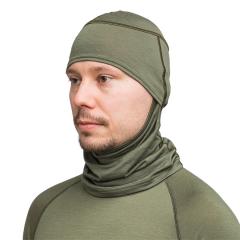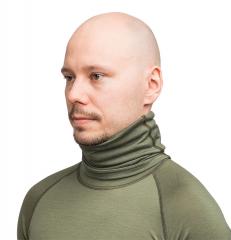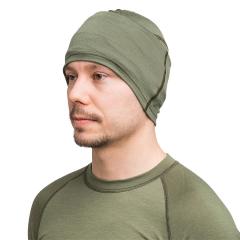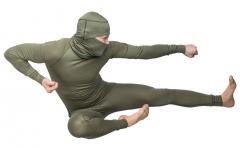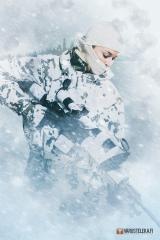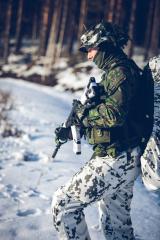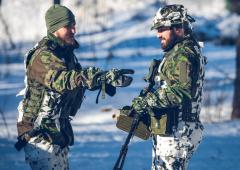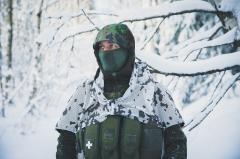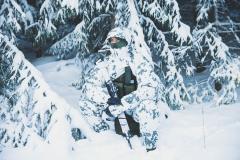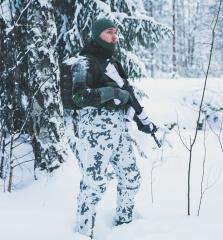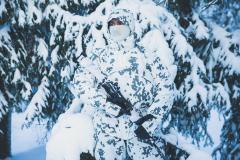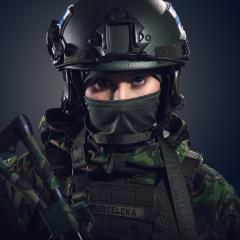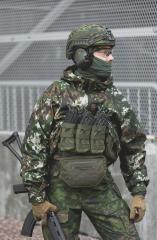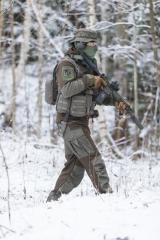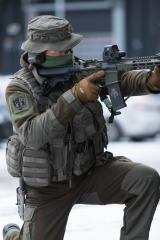 A functional multi-purpose piece of headgear, can be worn as a balaclava or folded up to form a cap or folded down to form a tube scarf. Lightweight merino wool construction, highly breathable, comfortable and moisture-wicking.
Functions as a headover, cap and neck gaiter.
Snug fit, the fabric is quite stretchy making these fit like a second skin.
Flatlock seams, no thick folds that could cause discomfort.
Weight 45 g (S/M)
80/20 merino wool / polyester, 180 g/m2.
The multifunctionality and light material makes this a very versatile piece of kit. When you have a beanie, neck tube, balaclava (and everything in between) in a single package the L1 Balaclava is a no-brainer to pack along no matter when or where you´re heading. Naturally, this is at it´s strongest in the chilly and cold seasons, but even cool summer nights sometimes require some chill protection, especially when sleeping under the stars.
L1 - Base Layer
The first layer of the Särmä TST clothing system, tasked with moisture management. A good next-to-skin base layer keeps you feeling comfortable in any conditions to do this it needs to be lightweight and effectively moisture wicking. We use a lightweight merino wool blend for our base layers, a natural and very functional material for this purpose.
Take a look at our Särmä TST Clothing System!
High quality Merino wool
Made from 80% merino wool and 20% polyester, weight 180 g/m2. The polyester content adds abrasion resistance to the otherwise quite weak wool. Merino wool is a fantastic choice for next-to-skin wear, most notably it feels good against the skin and retains it´s insulating properties even when soaking wet.
Mulesing free! All our merino wool products are made using mulesing-free certified merino wool.
Wash and care
This merino wool blend is machine-washable in 40 degrees celcius, but washing is seldom necessary - wool cleans itself. When not in use, air them out and give them a good shake after that.
Varusteleka Särmä TST
Särmä TST is our own family of specialized military gear. High quality materials and construction, this is kit that you can trust to really take a beating!
Särmä TST products are covered by a 12-month warranty against defects in materials and workmanship. For further information please read our detailed warranty guide.
Made in Lithuania.
Reviews
You have already submitted a review. You can edit your text by clicking on it.
Log in and write a review.
Remove filter
Suomi
(26)
English
(12)
I would recommend for a friend
Lauri L.

15.10.2017 (Edited 23.05.2019)
Tämä on ihan sika hyvä, samoin kuin pelkkä pipokin olisi jos vaan olisi korkeampi. Tämä on High Value Product, täydellinen materiaali, leikkaus, malli, jopa siedettävä hinta! *ooh*
34
4
I would not recommend to a friend
Jaakko H.

20.10.2017
Kyseinen päähine on juurikin riittävän ohut siihen että siitä tuulee läpi, kuitenkin riittävän hengittämätön siihen että silmälaseja käyttävävien henkilöiden lasit eivät huurtuisi. Suosittelen ennemminkin mäyräkoiran ostamista ja sen kuorein käyttämistä päähineenä.
20
88
I would recommend for a friend
Tapani H.

16.11.2017
Toimii! Alkusyksyllä käytin yksistään, nyt on päällä kommandopipo toisena kerroksena. Ei tarvitse pyöräillessä murehtia lähteekö kypärähuppu takin kauluksesta.
9
1
I would recommend for a friend
Joonas J.

24.11.2017
Vaikka onkin aika ohut, niin estää tuulen hyvin. Toisaalta sisälläkään tällä ei kuuma tule.
11
1
I would recommend for a friend
Marko S.

06.12.2017
Tämä alle ja merinovillapipo päälle - tuuli ei tunge korvaan ja pää pysty lämpimänä.
10
1
I would recommend for a friend
John K.

01.01.2018
I've been using this at work (outdoor construction) for a week now in -12c to -29c and it works exceptionally well as a head/neck base layer. As a person with a fairly long beard and the balaclava over my face, it easily prevents ice build up on my beard which normally annoying and slightly uncomfortable. The snug but not too tight fit also keeps my long hair in place and is very comfortable to wear all day while not absorbing odours easily.
9
1
I would recommend for a friend
Matti P.

10.01.2018
Yksinkertaisesti maailman paras päähine. Olen pitänyt tätä lumitöitä tehdessä, hiihtäessä, juostessa, kävellessä, nukkuessa, hampaita pestessä, kokatessa, alupäähineenä, yläpäähineenä, putkihuivina vain kaulalla, rannekoruna, patalappuna, ja pankkiryöstöä tehdessä (leikisti). Kaikissa hommissa kypärähupun herrarotuisuus korostuu, tuoden ilmi yhden termin: monikäyttöisyys. Tästä saa sekä hevosen että heinävankkurit. Pakko ostaa toinenkin, ihan vaan koska. Mut ihan tosi, kokeile, niin uskot.
19
1
I would recommend for a friend
Sami G.

26.01.2018
Miten olenkaan pärjännyt ilman tätä. Hyvästi palelevat posket ja korvanlehdet. Lämmittää sopivasti olematta hiostava. Tämän päälle kun laittaa vielä merinovillapipon niin on mukavan lämmin pää kovemmallakin pakkasella ja viimalla.
5
1
I would recommend for a friend
Jacob A.

13.02.2018 (Edited 13.02.2018)
A multifunctional balaclava. No soldier in Nordic climate should be without this.



PROS:

Well made with quality materials (fine merino wool), but do not expect a heavy weight woolen neck tube the danish (not sold here). Made of thin merino wool and well suited for low to medium activity but not passivity at very low temperatures. Will fit nicely under helmets. Multifunctional - will serve as balaclava, neck tube, scarf and hat.



CONS:

No ones really - unless you expect a heavy weight woolen neck tube.



SIZING:

I normally use hats in size 60. I have this balaclava in size L/XL which is a nice fit.
8
0
I would recommend for a friend
David F.

14.02.2018
This is the most well thought out and versatile product of it 's kind. It is thin, but also very warm for it"s weight. Extremely well made and fits exactly as described. Good to perhaps 25F, If they make a warmer version of this, I will purchase it too. Brilliant. I hate paying so much for a simple item, but the Marino wool from Varusteleka has changed my mind $20 at a time.
8
0
I would recommend for a friend
Lassi V.

21.02.2018
Buffia mukavampi kypärän alle, kun ei tule ylimääräisiä kurttuja. Siirtää hyvin kosteuden. Ja kun vetää märän päällyspäähineen päälle, niin ei harmita aivan niin paljoa ja kauaa, kuin ilman alushuppua! Helposti pyöräytettävissä taukopipoksi. Eikä omassa käytössäni haise viikonkaan aktiivisen päivittäisen käytön jälkeen aivan hirveälle.

Ja kun naittaa tämän kypärähupun L1 merinopipon kanssa, niin saa aika mainion viileämmän kelin lenkkipäähineyhdistelmän. (+ kaulan viimasuojan)
9
1
I would recommend for a friend
Mika K.

24.02.2018
I would recommend for a friend
Ville T.

01.03.2018
Toimii
6
1
I would recommend for a friend
Jani V.

23.03.2018
Mukavan pehmeä, lämmin, ohut ja kun leikkaa lapun pois ei raapi niskaa jos siihen on tarve. Toimii myös niskan suojana kun työntää pään kasvoaukosta ja ylimääräiset ns takatukkana suojaamassa. ;)
5
1
I would recommend for a friend
Jussi Y.

09.09.2018
Parempi kuin normaali ''kommandopipo'' tuon leikkauksen takia.
6
1
I would recommend for a friend
Petteri S.

18.09.2018
Todella laadukaasti valmistettu! Sopivan ohut, että mahtuu käytännössä mihin tahansa taskuun mutta lämmittää mukavasti - ainakin syksyllä ja keväällä. Ei välttämättä ole paras sellaisenaan kovimmille pakkasille mutta niihin olosuhteisiin tätä ei olekkaan valmistettu. Suosittelen jokaiselle, jos tarvitsee koko pään peittävää kypärähuppua!
4
1
I would recommend for a friend
Arto V.

01.10.2018 (Edited 01.10.2018)
Loistava laitos! ei pää paleltunutu pienessä pakkasessakaan. välillä tuntui että pikkasen liian hikiseksi meni meno niin pipo osa taakse ja vaellus jatkui, kun pää tuntui taas viilenneen niin pipo takaisin päälle. Istuvuudesta senverran että ainakin omaan päähän sopi todella hyvin varsinkin kun tukka tyyli on miehekäs eli lyhyt.
3
1
I would recommend for a friend
Jaakko L.

10.11.2018
Kevyt ja monitoiminen verme. Sopii ilmastonmuutoksen rapauttamaan Suomen talveen hyvin kaulan lämmittäjäksi, sekä fillaroidessa kypärähupuksi. Ei liian kuuma liikuttaessa, päästää tuulta läpi.
1
2
I would recommend for a friend
Ignacio N.

18.11.2018
I bought the single merino beanie and I couldn´t resist to buy also this after they released it. What a cool piece of kit. It has everything: funtionality, workmanship, materials, efficiency... so small and so great.
2
0
I would recommend for a friend
Tuomo P.

26.12.2018
Monitoiminen, erittäin hyvä vekotin. Ajaa hyvin mm. putkikaulurin ja kypärälakin virkaa. Ei hiosta eikä haise. Tästä ei monitoimivaate enää parane. Plussaa erityisesti keveydestä.
1
1
I would recommend for a friend
Teemu S.

09.01.2019
I would recommend for a friend
D.J.E. M.

12.01.2019
Very packable and warm. I like how it doesn't itch at all.
1
0
I would recommend for a friend
Mikko K.

17.01.2019 (Edited 17.01.2019)
Ei voi muuta ku kehua. Työmatkapyöräilyyn hommasin tänne Rovaniemen korkeudelle, koska hatuttaa suuresti niskaan kiertävä viima, ja loppu se tuulen tuiverrus pitkille niskavilloille. Erityisesti pidän ominaisuudesta joka mahdollistaa myös korvien ja kasvojen suojauksen, sekä tietysti silmälasien huurtumisen.


Oikeasti.. olen enemmän kuin tyytyväinen. Jos vähänkään arvostaa pehmeää, hivelevää kosketusta kaulalla, niskassa ja kasvoilla niin siinä on jo ihan tarpeeksi syytä hankkia. Ja kun muistaa ettei tätä vaatekappaletta ole tehty tuulenpitäväksi ja pukeutuu sen mukaan, tämä oikeasti tekee pakkasessa pehertämisestä miltei juhlaa. Pehertäminen sinänsä ei ole juhlaa, varsinkaan väsyneenä.. Mutta siinä väsyneessä mielentilassakin osaa arvostaa kuivaa ja lämmintä tunnetta.

Sopii myös tällaiselle pitkätukkahipille takajeejeen piilotukseen, eikä partakaan pahaa tykännyt olla pakkaselta piilossa.
2
1
I would recommend for a friend
Stefan F.

18.01.2019
I use this as a baselayer under my helmet. because it's not just a skimask you can free your entire face when needed. also the thickness is perfect as a baselayer, everything fits nice over it. the only thing I would like: make it a bit tighter, because it's wool it kinda gets a bit saggy after a while and the face mask doesn't stay up that good.
2
0
I would recommend for a friend
Michael F.

29.01.2019
Really like this balaclava.
0
0
I would recommend for a friend
Joakim F.

31.01.2019
I would recommend for a friend
Kari M.

15.02.2019
Aivan käsittämättömän hyvä, toimii kaulurina, putkena myssynä ja lisä lämpönä kasvoille.
Erittäin miellyttävä pitää, tää on must tarvike kun liikkuu paljon ulkona ja luonnossa.
Suosittelen ehdottomasti
1
1
I would recommend for a friend
Justin F.

26.02.2019
this product arrived on a Friday, & by Monday had proven it's worth. I wore it while shoveling snow in 78/kmh winds & driving snow, & the mask prevented the wind from biting into my face, & despite some condensation in the wool from my breath, it didn't become uncomfortably cold. it may not be the best stand-alone choice for someone who isn't moving while outside, but it's perfectly workable for those who are active, or as it's titled, a base layer for other things to be worn over it.
1
0
I would recommend for a friend
Michiel d.

26.02.2019
Warm, thin, Merino. Nuff said.
0
0
I would recommend for a friend
Tommi T.

08.03.2019
Ostin tuotteen reilu kaksi kuukautta sitten ja voin sanoa ainakin tähän mennessä tykänneeni. On toiminut hyvin kypärän alla niin päivittäisessä työmatkapyöräilyssä kuin laskettelussakin. Hiihtolenkeillä ollut päässä itsenäisesti, sekä pipon alla. Liikuntaa harrastaessa tuotteen monipuolisuus pääsee loistamaan. Kaikki tuotekuvissa esiintyvät pukemistavat on tullut testattua ja havaittua hyväksi. Boonuksia vielä siitä, että naaman keskelle ei tule saumaa ja siitä että ei ole tarvinut vielä pestä vaikka on tullu hikoiltuaki. Vielä ei ainakaan nukkaantumista tai muita kulumisen merkkejä näy.

Jos harrastat minkäänlaista ulkona liikkumista, niin tämmönen kannattaa olla. Varsinkin kun hintakin on just sopiva.
1
1
I would recommend for a friend
Farasha E.

11.03.2019
Very good, but the sizing can be a bit tricky. I suggest going for the smaller size unless you really know you need the bigger one, since the material is stretchy, but if too loose it isn't as effective.
0
0
I would recommend for a friend
Jussi K.

03.05.2019
Aivan loistava laskettelukypärän alle. Jos viima meinaa naamaa paleltaa niin tämän saa peittämään kasvot kokonaan eikä hengityksestä tuleva kosteus kuitenkaan haittaa elämää. Ei-niin-kylmällä saa kasvot helposti esille mutta päälaki pysyy lämpimänä ja huppu kuitenkin pitää muotonsa (jotkut muut huput toisella leikkauksella ovat lerpahtaneet käytössä).
Valkoinen tuntuu vähän mustaa tiukemmalta (?)

Aivan pienenä miinuksena: kun jättää vain silmät näkyville ja laittaa laskettelulasit päälle, niin suunnilleen silmäkulman ja korvan väliin jää pieni alue paljaaksi (ainakin minun päässäni) ja -20C 50+km/h alkaa tuntua siinä kohtaa kylmältä. Eli jos pääkuuppa tulisi sivulta vähän alemmaksi niin tuo olisi vieläkin täydellisempi, ainakin tuohon käyttöön.
1
1
I would recommend for a friend
Oskari N.

05.06.2019 (Edited 05.06.2019)
Yksi Lekan onnistuneimmista tuotteista. Käytän kypärän alla pakkaskeleillä, plusasteilla tetsatessa turhan kuuma. Oma päänuppi 60, S/M istuu mielestäni paremmin.
3
1
I would recommend for a friend
Jens E.

18.07.2019
I would recommend for a friend
Henri L.

Varusteleka employee

20.07.2019
Viiskauttaviis ja väkevä suositus. Tämä on semmoinen pipa, joka on kesät talvet mukana erärepussa. Kesällä toimii ihanasti yöllä lisälämmikkeenä, ilmojen kylmetessä sitten aluskerroksena pollan suojaamisessa. Arkikäytössä huppu tarjoaa loputtomasti iloa kaikessa talvipyöräilyyn liittyvässä.

Ai hitto, tämän kun sais vaikkapa suomenlampaan villasta tehtynä "talvimallina", niin asiakaskokemus olisi lähes täydellinen.
1
1
I would recommend for a friend
Erno P.

22.08.2019 (Edited 22.08.2019)
Käytän tätä pyöräillessä kesät ja talvet eikä korvia tahi kaulaa palele kovemmassakaan vauhdissa!
1
0
I would recommend for a friend
Antti M.

09.10.2019
Maastokelpoisen moottoripyörän kanssa ihan parasta kesällä. Ei mikään motocross-kampe, mutta ainakin matkaenduron kanssa toimii sekä matkaa tehdessä että polkuja rytöessä kypärän alla. Tähän aikaan vuodesta tarvii kyllä olla paremmin tuulta pitävä huppu. Helppo pitää puhtaana, ei kerää mainittavasti epämiellyttäviä ja/tai -määräisiä aromeita, ja kaiken hyvän lisäksi on vieläpä hämmentävän kestävä esine ollakseen näin ohut ja ilmava.

Suosittelen kokolailla varauksetta moottoripyöräilijöille.
0
0
I would recommend for a friend
Henrik L.

21.01.2020
Todella hyvä, tai liian hyvä, se nimittäin vietiin.
Uutta ostaessa huomasin normikoot olevan loppu, mutta L/XL olikin itseasiassa jopa parempi vaihtoehto!

Kannattaa kokeilla muitakin kokoja
0
0