Polenar Tactical Rifle Course at Loppi range 6th of April 2019
The whole Polenar Tactical team is coming to Finland! If you don't know who these guys are, you should check out these links below. Proper good shit!
Polenar Tactical's YouTube Channel
Polenar Tactical's Facebook Page
During their visit, we'll organize two Tactical Rifle Courses at Loppi range on two subsequent dates. This one is the first, and here's a link to the second one.
The trainer on the course will be Žiga Polajnar and the theme of the course is Tactical Rifle. Training language is English.
Loppi range on saturday 6th of April 2019, 09:30-17:00
Max participants 15 persons
Ammo expenditure on estimate 400 rounds
Price 149.99 EUR (incl. vat)
Might not be suitable for complete beginners
Course language will be English
Remember to bring your ID and gun permits
Make sure your own insurance covers this event
Course description
This will be our first shooting course in Finland so we decided to go with a 1 day dedicated rifle course. The class is designed around your primary firearm which should be a modern semi-automatic (or full-auto) rifle in any caliber. Optics are optional. Secondary firearm (handgun) is not required but you can bring it with you.
Required equipment includes a rifle sling, magazine carrying solution (pouches, chest rig, plate carrier,…) and personal protective equipment. No special gear required but if someone wants to take the course with his ballistic plates and helmet, he is more than welcomed to.
Main focus will be on proper handling, manipulating and shooting with your rifle. This will include some shooting fundamentals but also advanced techniques. That's why this class isn't appropriate for complete beginners. We require at least some basics firearm skills from our students like marksmanship and most importantly, safe firearm handling.
Because of the shooting range limitations this course will focus on close range shooting and tactics.
Depending on the whole group knowledge and performance there will also be some individual and team tactics implemented during the course.
RIFLE COURSE (basic overview)
Safety rules
Know your rifle

Loadout check
Rifle specifics
Applied ballistics
Zeroing

Getting started

Proper grip, safety manipulation, rifle handling
Body posture and shooting stances
CQB marksmanship

Rifle manipulations

Reloads (admin, emergency, tactical, coupled mag…)
Malfunctions clearing
Shoulder transitions

Advanced techniques

Rifle ready positions
Engaging from cover
Moving and shooting
Unorthodox shooting positions
One handed emergency operations
Polenar Tactical training for Finland
Instructor

Žiga Polajnar was born on 24th of April 1989 in Ljubljana, Slovenia. Both of his grandfathers fought in the second world war and his father is a veteran of the Slovenian war of independance. This may had some influence on him since from the young age Žiga was always interested in mechanical machines, firearms and military vehicles. The interest only grew and he started to shoot with real firearms at the age of 15 under the supervision of his father.

He learned a lot from older and more experienced shooters. Žiga got his firearm license at the age of 18 and started to compete in precision shooting disciplines, especially high caliber pistol at 25 meters and high caliber rifle at 100 meters with open sights. When precision shooting stopped beeing a challenge he decided to go into practical and tactical shooting categories. He completed multiple courses and got IPSC, IDPA license and has become IASC range officer.

He studied Defense Studies in Ljubljana and completed basic specialized military training for an officer in Slovenian military but decided not to join and rather pursue a civilian carrer. As a student of defense studies he participated in a training excercise »Lynx 2013« with Slovenian military special forces (ESD) as OPFOR and particiapetd in HEAT 2013 (hostile enviroment awareness training) in cooperation with slovenian police and special forces to prepare civilian personel for EU peacekeeping missions.

Žiga enjoyed the 3-gun type competitions the most where he also excelled with his score. Through different competitions he realized that his true passion is tactical shooting. With that in mind he started to develop his own techniques in search of more ergonomic, faster and more efficient firearm manipulations. In the mean time he trained in different martial arts for 6 years including special police techniques, fighting with and against knives and other weapons, some jujitsu and full force sparring. He also fought in Dog Brothers European gathering in Switzerland in 2011. Žiga used his knowledge and skills to work as a firearm instructor at CSB for handgun and rifle shooting courses, still works as an instructor for firearm proficiency test for maritime security personel for outside company, works as a main firearm instructor for handgun and rifle classes in Polenar Tactical, workes as an instructor, range officer and organisator at SD1991 shooting club. Helped with firearm testing and developing the AKB15 rifle from Arex.

In 2016, Polenar Tactical with Ziga as the head instructor, started with firearms training courses in Slovenia and around the world (AK courses in Dallas TX, Defense Pistol in 4 cities in Brasil, Shotgun classes in Austria, etc.)

Žiga is a specialist for AK type rifles, extensively knows techniques for proper handgun shooting and handling, is very proficient with different types of shotguns, knows marksmanship ecsentials and is generaly a good shooter all around. He can adapt to different firearms and styles and knows how to operate with multiple firearm platforms.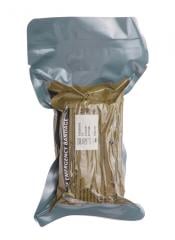 FirstCare Emergency Bandage
21.99 USD
The Israeli Emergency Bandage is something of a standard in "the industry", everybody knows it. These are pretty much the best tactical first aid dressings in the world, easy to use and extremely effective.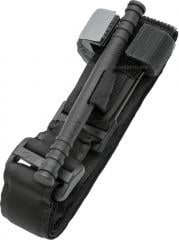 CAT Combat Application Tourniquet Gen 7
43.99 USD
A tourniquet is a must-have piece for any first aid kit. The legendary CAT is a long-time favorite, an easy and sure choice for any IFAK or medic bag. Lightweight and very easy to use.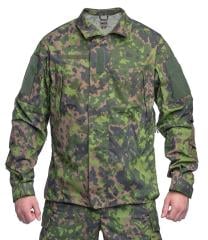 Särmä TST L4 Field Jacket
169.99 USD
The L4 Field Jacket was designed for pure functionality. Smart materials and a purpose-built design guarantee the best possible comfort regardless of what type of fighting and/or sustainment load you´re carrying. This is a great alternative for the Finnish military-issue jacket, which suffers from a load of compromises due to the fact that it was designed to double up as parade wear.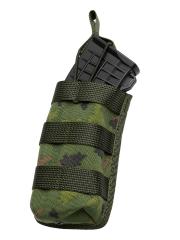 Särmä TST RK Open Top Magazine Pouch
26.99 USD 34.99 USD
Finnish RK plastic magazines are bulkier than most other AK type mags and much fatter than any STANAGs, this means trouble when looking for suitable open-top mag pouches. Those worries are now in the past, this pouch is designed to fit a single RK plastic mag, modeled after the thoroughly proven conventional open-top design with a few tweaks.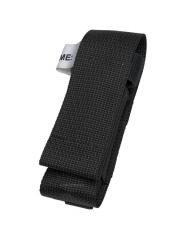 Särmä TST Tourniquet pouch
24.99 USD
An extremely simple tourniquet pouch, made from strong military webbing with a quick and easy-to-use velcro flap. A true "Keep It Simple, Stupid" design, doesn´t get much more simple and functional than this. Fits the most common military tourniquets (CAT, SOF-T, etc.).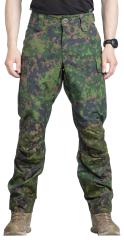 Särmä TST L4 Field Pants
159.99 USD
The L4 Field Pants were designed for pure functionality. Smart materials, a relaxed fit, and clever details make them what a pair of field pants should be, comfortable and utilitarian. These are a great alternative for the Finnish military-issue pants, which suffer from a load of compromises due to the fact that they were designed to double up as parade wear.