H2H Training Day by Antti Nurmi & Petteri Kantola
H2H Training Day by Antti Nurmi & Petteri Kantola
Schedule
- Saturday 7.9.2019 from 10 AM till 4 PM.
- 2h Close Combat / Knife training
- 2h "bootcamp / Physical training"
- After party at Sotima
Tickets and location
- Tickets: 59,99€
Where: Varusteleka's parking lot / Jätemäki and nearby woods
Course description
Military Bootcamp by Spartan. Close combat training and Bootcamp exercise.
Close combat part will start with getting some skills in barehanded fighting and will move onto knife-fighting skills. Effective and practical military close combat fighting.
Fighting with bare hands
How to use a knife in close combat
Tactics and mentality
Bootcamp is the part filled with sweat and roaring. Acting as an individual in a team will be the leading theme. The training will scale for all fitness levels, so there's no excuse to skip this torme... experience.
Evacuation techniques alone and in a group
Military themed challenges and group tasks
Handling stress while physically strained
Prerequisites
Suitable for all people. Does not require previous experience or skills. However, the more you have experience, the more you will get out of this training day.
Equipment
Clothing suitable for outdoor exercising and weather. Preferably something military styled. A bottle with water.
Trainers
Antti Nurmi. An expert in martial arts and practical exercising with a 25-year experience. Antti has trained thousands of warriors both in Finland and abroad, including army special forces, law enforcers and fitness professionals.
Petteri Kantola. Major, FDF. Over 25-years of experience in martial arts and Finnish Defence Force. Main close combat Instructor of Defendo Green.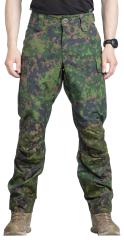 Särmä TST L4 Field Pants
159.99 USD
The L4 Field Pants were designed for pure functionality. Smart materials, a relaxed fit, and clever details make them what a pair of field pants should be, comfortable and utilitarian. These are a great alternative for the Finnish military-issue pants, which suffer from a load of compromises due to the fact that they were designed to double up as parade wear.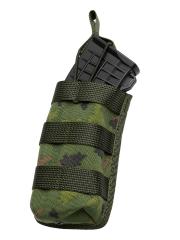 Särmä TST RK Open Top Magazine Pouch
26.99 USD 34.99 USD
Finnish RK plastic magazines are bulkier than most other AK type mags and much fatter than any STANAGs, this means trouble when looking for suitable open-top mag pouches. Those worries are now in the past, this pouch is designed to fit a single RK plastic mag, modeled after the thoroughly proven conventional open-top design with a few tweaks.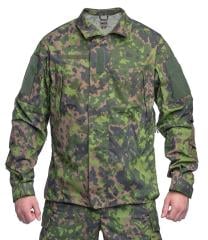 Särmä TST L4 Field Jacket
169.99 USD
The L4 Field Jacket was designed for pure functionality. Smart materials and a purpose-built design guarantee the best possible comfort regardless of what type of fighting and/or sustainment load you´re carrying. This is a great alternative for the Finnish military-issue jacket, which suffers from a load of compromises due to the fact that it was designed to double up as parade wear.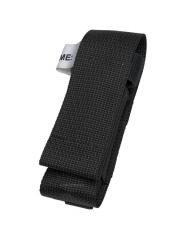 Särmä TST Tourniquet pouch
24.99 USD
An extremely simple tourniquet pouch, made from strong military webbing with a quick and easy-to-use velcro flap. A true "Keep It Simple, Stupid" design, doesn´t get much more simple and functional than this. Fits the most common military tourniquets (CAT, SOF-T, etc.).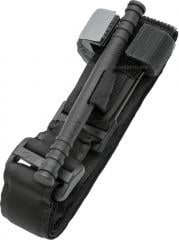 CAT Combat Application Tourniquet Gen 7
37.99 USD
A tourniquet is a must-have piece for any first aid kit. The legendary CAT is a long-time favorite, an easy and sure choice for any IFAK or medic bag. Lightweight and very easy to use.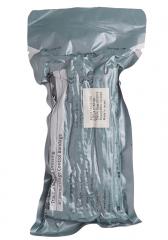 FirstCare Emergency Bandage
21.99 USD
The Israeli Emergency Bandage is something of a standard in "the industry", everybody knows it. These are pretty much the best tactical first aid dressings in the world, easy to use and extremely effective.