The Weeks of Boots - Haix, NOV 1st - 7th
"Heroes wear Haix!" is a slogan we've come to know during the two-digit amount of years we've had these boots in our selection. The German Haix has a focus on work, safety, and LE/Military footwear and it's not uncommon at all to see an everyday hero walking in these boots. In addition to a superb quality, many recognize Haix as the brand with less width in their last (excluding special models) so if you struggle with footwear that quite doesn't hug your feet right, consider these.
During Varusteleka's fourth Week of Boots, we have a surprise boot offer and the buyer of any pair of new (non-surplus) Haix footwear (Airpower P3, Airpower Pro R, or the surprise offer) gets a Haix shoe care kit free of charge. The offer is valid from NOV 1st to NOV 7th.
On this week's Friday (NOV 5th) from 10:00 to 20:00, you'll find two Haix product representatives in our shop and if you like Finnish "pullakahvit", it's on the house in Sotima.
Weeks of Boots, what?
Don't worry, it's just us being shamelessly commercial. We have planned campaigns until November 14th and each week has its own special offers. Didn't take the bait this week? Check out the final week below!
The Care for Your Shoes and Boots Explained
Proper shoe care is vitally necessary to prolong the service life of your boots or shoes. This article covers how to take care of footwear sold by us, and generally army and outdoor boots. Fancy dancing shoes and fashion items are not included, to keep it as simple and short as possible.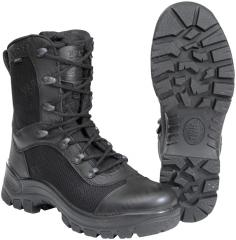 Haix Airpower P3
178.99 USD
Heroes wear HAIX, all right? These are light, very breathable, very comfortable, and waterproof by virtue of being lined with Gore-Tex.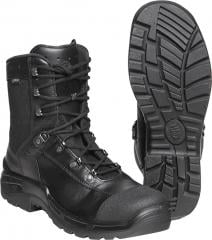 Haix Airpower Pro R
209.99 USD
Although HAIX footwear tends to be good for about any weather or climate, but the Pro model is specifically designed for the Northern wastes: it has more leather, a wider last, and a specially designed sole that is better suited to low temperatures, providing increased traction. Needless to say, this is a superior model for colder climates.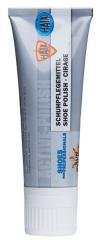 Haix shoe care for Gore-Tex, 75 ml, black
10.99 USD
Using regular shoe polish on Gore-Tex footwear might be a bad idea - some of the brands out there might block the membrane. Here's a safe bet, and made by HAIX, too.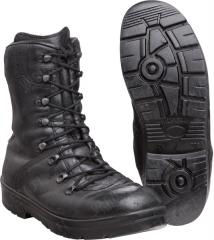 BW KS2005 / Haix DMS combat boots, surplus
52.99 USD
German current issue infantry combat boot, Kampfstiefel 2005, or Haix DMS. Used.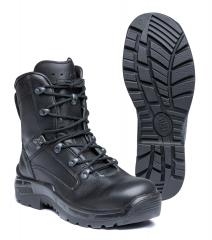 Belgian Haix HHOO S3 Combat Boots with Toe Cap, Full Leather, Surplus
125.99 USD
Unissued black leather Haix safety boots without a membrane but with a toe cap - and a whole lot cheaper? Yes indeed! Thanks to the Belgian police, we got really high-quality safety boots at a nice price. Most of these are still in the original box. They might get quite popular so don't hesitate!