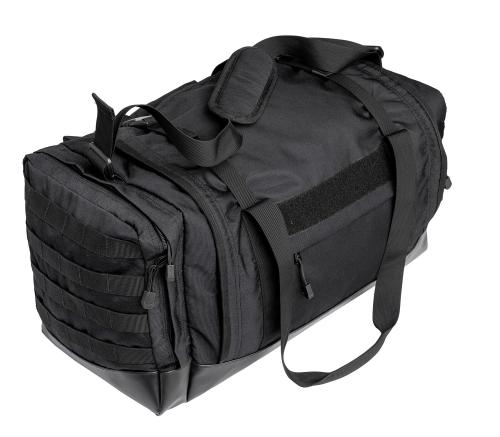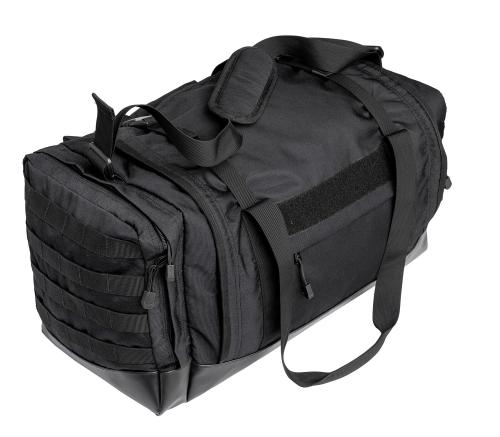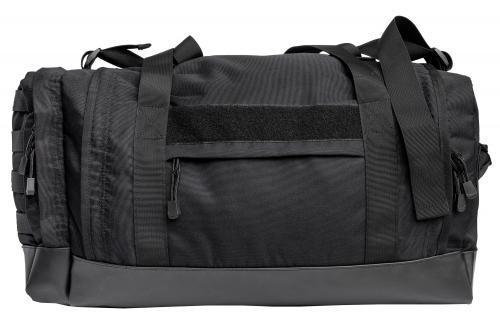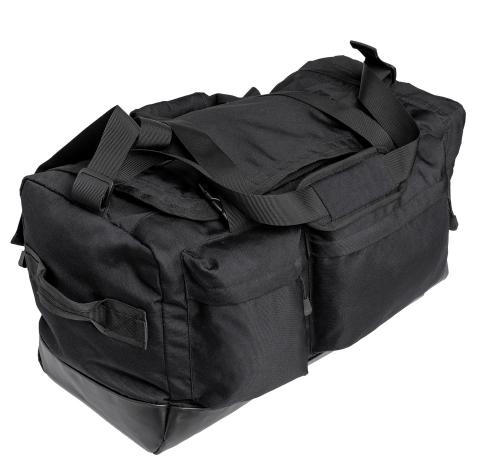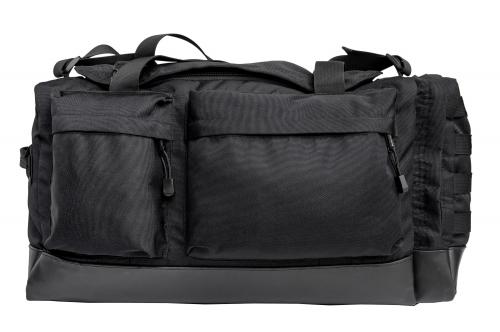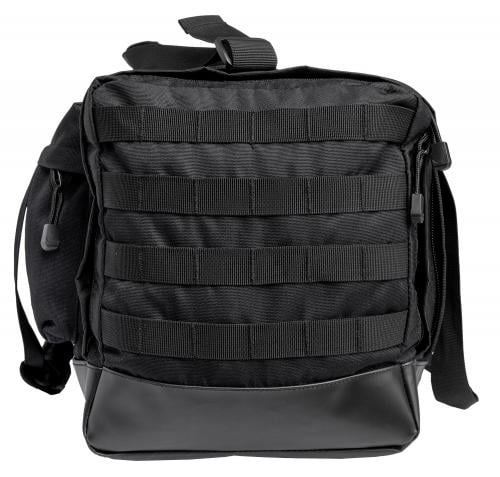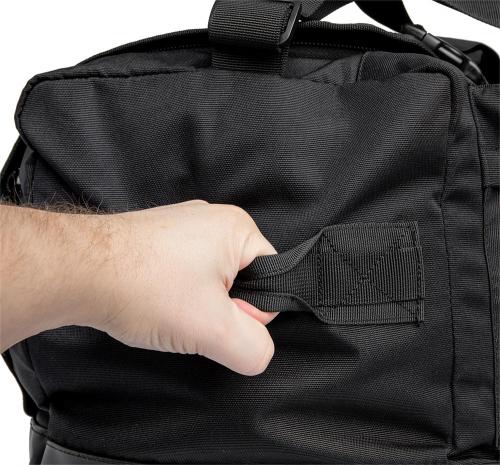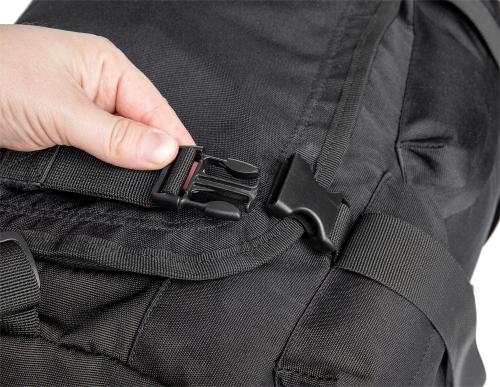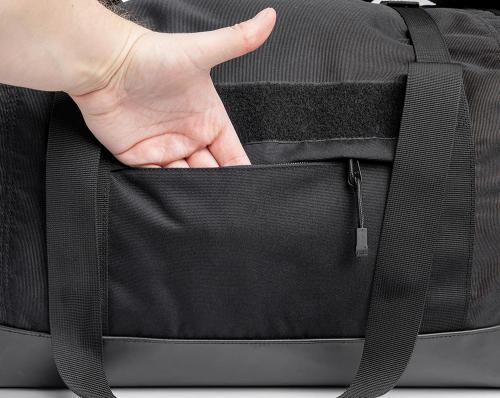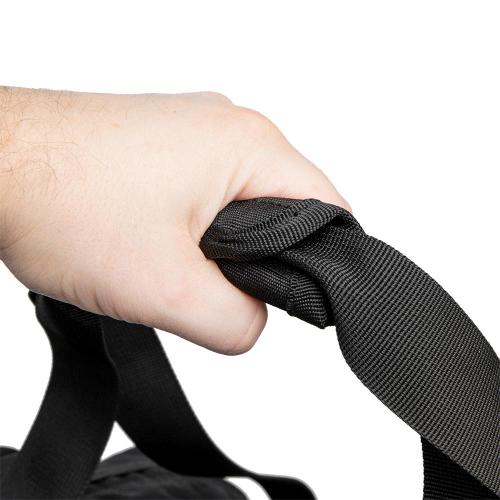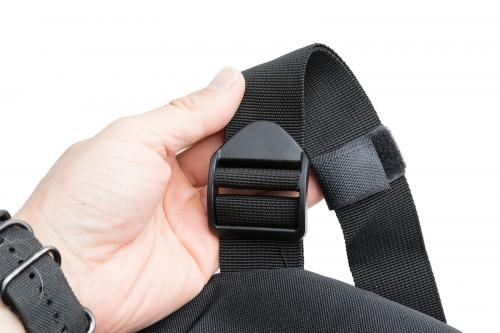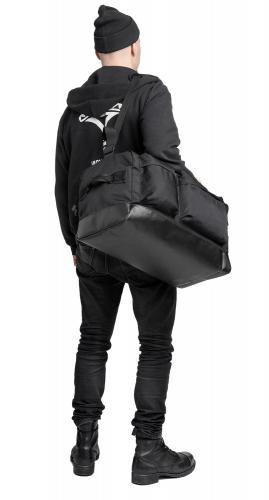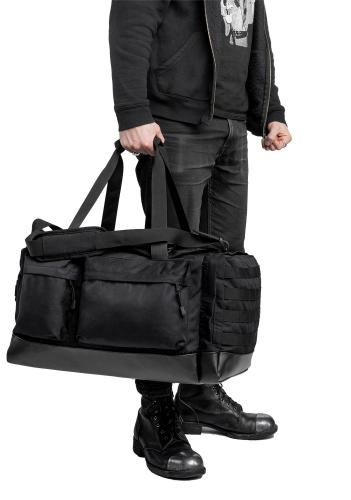 Särmä Duffel Bag, Small
Price 47.99 USD
excluding VAT
For your average hauling needs here's the Small Duffel Bag from Särmä. Designed to function as a sports bag or equipment bag to fit all your gear, it also has a number of smaller pockets to organize smaller things. Perfect match to complement your Särmä Assault Pack!
In stock 171 pcs. Sold 19 pcs in the last two weeks.
Trouble with the metric system? Try our converter: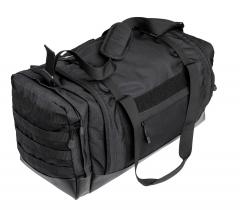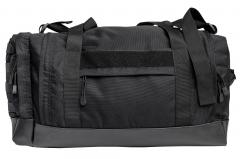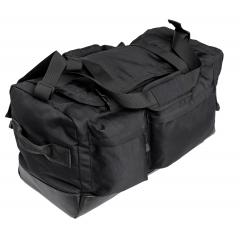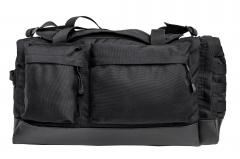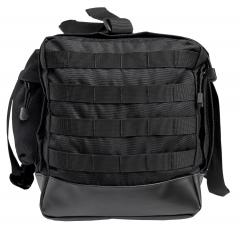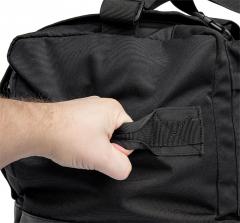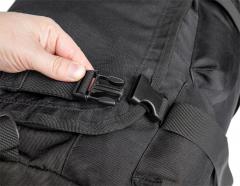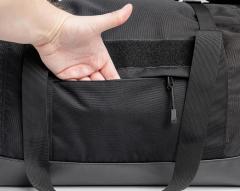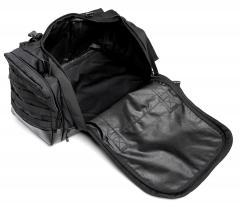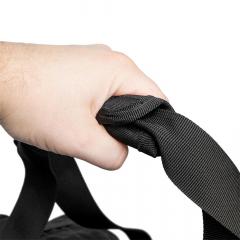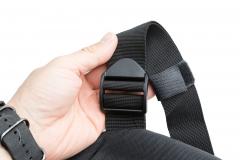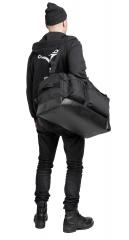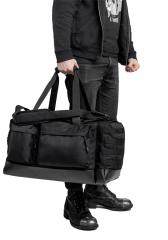 For your average hauling needs here's the Small Duffel Bag from Särmä. Designed to function as a sports bag or equipment bag to fit all your gear, it also has a number of smaller pockets to organize smaller things. Perfect match to complement your Särmä Assault Pack!
Durable construction and materials
Volume over 40 liters
Generous opening flap that doubles as a small groundsheet
A bag is is easier to operate and pack than a rucksack
This bag punches way above its price point because it's made to our specs and we communicate directly with the factory to ensure quality. Leaving out middle-men and dealing with large production numbers, of course, help us provide the best bang for the buck to our customers.
Features and pockets
Unlike on many bags of this sort, the opening is a large sideways U-shape that goes all the way down one side, to make packing and unpacking very easy, and you can use it as a groundsheet to protect your socks when changing gear. The flap has a loop base for a name tag, morale patches, or whatever, and a zippered flat pocket for small documents.
The opposite long side has two utility pouches with zipper closures. One end has a separate extension of the main compartment with PALS-webbing added for mission-specific configuration. Within the bag, you'll find two pockets to keep things in place.
All zipper closures are protected against dirt and the occasional splash or rain with overhanging hems. The main flap also has two compression straps to wrap everything into a solid package and help take stresses off the zipper.
The materials are durable and waterproof, but by no means is this a submersible dry-bag: that kind of zippers make regular use awkward. Use separate dry-bags within if you plan to carry sensitive equipment in heavy rain.
Comes with a removable shoulder strap with pad, and the carry handles with a padded grip are also long enough to be put on the shoulder. One end of the bag has a tug handle especially for unloading from vehicle cargo compartments.
Specifications
The bag is made from durable 1000D polyester with a PU-coating on the inside for water resistance. The bottom is further reinforced and protected against water by means of Thermoplastic Polyurethane (TPU), which offers incredible wear resistance and waterproofing of the material. Polymer buckles and high-quality zippers all around, as seen on the Särmä Assault Packs. Some color may transfer from the product before the first wash.
| | | |
| --- | --- | --- |
| | Metric | Imperial |
| Volume | 40 liters | 2440 cu in |
| Head pouch (included in total length) | 25 x 30 x 6 cm | 10.0" x 12.0" x 2.5" |
| Flank pouch, Large | 29 x 18 x 3 cm | 11.5" x 7.0" x 1.25" |
| Flank pouch, Medium | 14 x 18 x 3 cm | 5.50" x 7.0" x 1.25" |
| Weight | 1.05 kg | 2.3 lbs |
Made in China.
Varusteleka Särmä
Särmä is our own brand of clothing and equipment. When you buy Särmä you get purpose-built stuff at a decent price, something that will fill it's intended role well and not cost you an arm and a leg!
Särmä products are covered by a 12-month warranty against defects in materials and workmanship. For further information please read our detailed warranty guide.
Recommendations
Loading products...
Reviews
You have already submitted a review. You can edit your text by clicking on it.
Log in and write a review.
Remove filter
Suomi
(6)
English
(1)
I would recommend for a friend
Pasi K.

30.06.2020
Juuri saapui laukku, hintaansa nähden tuntuu rahan arvoiselta. Kokoonsa nähden varsin tilava. Hyvä malli, sopivasti taskuja. Oiva varuste esim kanoottireissuille.
1
1
I would not recommend to a friend
Aleksi O.

09.07.2020 (Edited 09.07.2020)
Mainostekstin perusteella hyvät ominaisuudet, mutta käytännön toteutus kuitenkin puutteellinen. Suurin miinus on liian lötkö kangas eikä kulmissa ole minkäänlaisia jäykisteitä. Tämän takia laukku ei pysy muodossaan laisinkaan joka hankaloittaa käyttöä ja pakkaamista oleellisesti. Lisäksi kantokahvat on turhan pitkät, täytyy lyhentää 5-10cm jotta on järkevän pituiset. Laukku olisi voinut olla snadisti suurempi, iso keikkalaukku on sitten taas turhan suuri normikäyttöön. Hakusessa oli kestävä laukku, aika näyttää täyttääkö odotukset siinä suhteessa. Lyhyesti: idea hyvä, toteutus heikko.
10
2
I would not recommend to a friend
Esko R.

21.09.2020
Löperö kuin marketin hedelmäpussi. Olkahihnan säädöt ei pidä minkään vertaa.
1
1
I would recommend for a friend
Joseph B.

28.09.2020 (Edited 06.10.2020)
Update: I love this bag! I have been using it every day since my first review and apart from the fact that it has a soft structure I cannot complain about anything; in fact, I can remove every 'negative' thought I had about the bag but I won't for anyone who's interested about first impressions.
I have changed my mind to shorten the hand straps as they are excellent for shoulder carry.
The only thing I need to do now is to see how it will do in heavy rain. It will probably float.

Just received the duffle bag so I cannot say anything about how tough it is.
The main compartment is very spacious but the head pocket, although wide, is a bit shallow.
The two flank pockets are OK.
The inside pockets are a bit narrow as well but good enough to hold a wallet and passport etc.
The straps are ok too. I might shorten the hand straps; they are long enough to be used as shoulder straps.
Only one thing I do not like...the bag does not have anything to give it shape. In fact, you can flatten it and fold it into one-third of its size...which may be a good thing for someone else :)
Time will tell if the 1000D polyester is as strong as advertised and if the TPU is what it says it is.
1
1
I would not recommend to a friend
Timo A.

09.10.2020
Muuten hyvä, mutta tosiaan ei mitään ryhdikkyyttä. Vaikea pakata. Harmi ettei tämän vuoksi voi suositella.
0
0
I would recommend for a friend
Rikhard S.

29.10.2020 (Edited 29.10.2020)
Kourallisen kertoja ollut täpötäyteen pakattuna ja roudattuna, ja ei ainakaan toistaiseksi änkyröi mitenkään vastaan.
Tyhjänä ei pysy pystyssä joo, mutta niin en pysy minäkään. Ensimmäisen täyttönyssäkän jälkeen laukku pysyykin jo siististi auki jotta loputkin romppeet voi pakata sisään vaikka yhdellä kädellä.
~15kg täytteillä olkahihna piti moitteetta, ja vetoketjutkin ovat toimineet mallikkaasti. Ainut hassutus itselleni ovat nuo päällipuolen klipsihihnat. Niiden säädöt ovat olemattomat, ja täyteen pakattuna niiden alle on vaikea saada mahtumaan mitään, nyt ne ovat lähinnä tiellä. Eivät kuitenkaan ole vielä niin paljon ärsyttäneet, että laukun kokonaispisteet niiden vuoksi karisisivat alas.
Mainio laukku viikonloppu- tai muille lyhytreissuille. Sivutasku on myös yllättävän iso.
1
0
I would recommend for a friend
Ville-Waltteri H.

14.04.2021 (Edited 14.04.2021)
Hommasin Särmän pienemmän keikkalaukun korvaamaan ikääntyneen ja tyyliltään huomattavasti militantimman BW-ylijäämälaukun työvermeiden kuskaamiseen ja satunnaiseen vapaa-ajan käyttöön EDC-/arkilaukkuna.

Hyvin tilaa kuskata varustevyötä kilkkeineen sekä mahdolliset vaihtovaatteet, paperit, muu roina ja eväät töihin. Samalla kuitenkin todella kätsy EDC-laukuksi pienemmille reissuille vapaa-ajalla ja vaikka salikassiksi sitten kun tämä ruttotilanne joskus tästä (ehkä) helpottaa.

Ensivaikutelma ihan jämpti. Taskuja hyvin, MOLLE-kujat plussaa sekä päätaskun fiksu "U-läppätyylinen" avautuminen antavat lisäpisteitä.

Tosin löytyi myös muutamia kysymysmerkkejä joidenkin suunnitteluvalintojen suhteen, lähinnä solkien pito ja remmien kiinnikkeet mietityttää. Tämän lisäksi olisi laukussa puolestani saanut olla valmiiksi ommellun alkuperäisen velcronauhan alla sivutaskun kyljessä toinen moinen merkkejä ja lätkiä varten. Mutta mikäs tässä, pääsi ainakin taas virkistämään ommeltaitojaan.

Kyllä nyt taas kelpaa reilata kaupungilla ja työmatkoilla menemään. Kuva käyttöönotetusta ja pikatuunatusta laukusta löytyy IG:stäni @ViWaHe.
0
0
Kierto Circular Economy
Return this product used but clean and unbroken, and you'll receive half of the product's original price as Varusteleka credits. Service is available only in Finland. Only Registered users can make Kierto returns. See more information about Kierto.