Jalas Footstop Service 10.11.2018
Measuring one's feet and explaining shoe fit is probably among the most mysterious things known to man. Jalas (Ejendals Ltd) arrives in our store on 10.11.2018 with a FootStopService scanner, which analyzes your complete sole profile, and you don't even have to take socks off to do this.
The results will show on the screen right away and will not be sent to NSA or FSB.
Date: Saturday 10.11.2018
Time: 10:00-18:00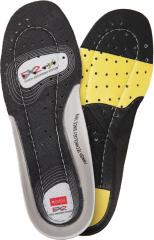 Jalas FX2 insoles
22.99 USD
The insole of the latest Finnish army combat boot is a giant leap forward from the old stuff. This is yet another step forward, with an additional cushion in the ball of the foot. "The best thing since sliced bread", one of our employees has been heard exclaiming. Repeatedly.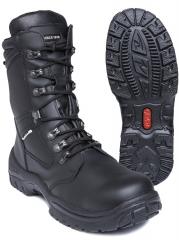 Jalas 3322 Fantom Drylock
179.99 USD
In Finland, the comic character "The Phantom" (you know, the butch guy who runs around the Bengal jungle in purple tights) is immensely popular. In fact, he's so famous that Jalas went and named a boot after him. And a top-quality boot it is too! We are especially thrilled, as these fit our wide, hairy Finnish hobbit feet well.