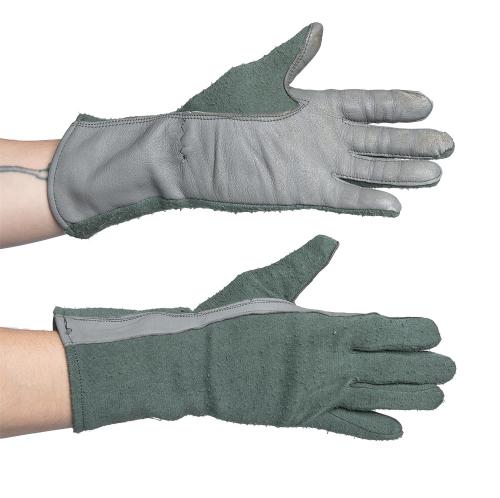 US aviator gloves, leather/Nomex, surplus
Price 19.99 EUR including VAT
Trouble with the metric system? Try our converter: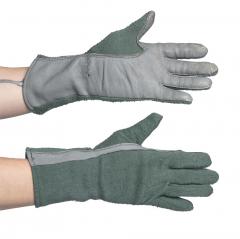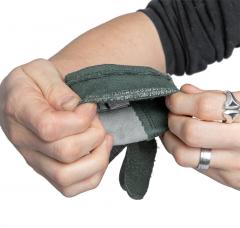 USAF leather/Nomex gloves! A classic pair of aviator fashion that quickly found its way to decorate the hairy hands of the ground troops as well. An old but still very fuctional design.
During the Vietnam war they came up with a pair of silly good aviator gloves with the grippier side made of leather and everything else of fire retardant Nomex. This meant the gloves did not melt on the pilot's hands if the plane caught fire. Needless to say, a pair of light, dextrous gloves weren't good only in the cockpit, so they were a coveted piece of gear among others as well.
On the palm side these are made of leather from the wrist to the tip of each finger. The leather on the palm gives superb grip and dexterity. Back of the glove is made of fire resistant Nomex. Gloves are kept firmly in place by elastic straps on the wrists. Long cuffs offer protection from small cuts and scrapes.
Perfect stuff when good handling is needed. Working with small bits and pieces pose no problem (e.g. vehicle parts, guns and such). However for demanding and continuously abrasive work use these are not meant for - everything is a compromise, these offer great dexterity and grip, but not the same kind of toughness that thickest work gloves give.
Size info
Sizes according to user's palm circumference in inches, as is usual with gloves. Measure yours like shown here. Easy size in the brackets.
Condition
Used, but in serviceable condition. Being military issue, they do have some wear to them. Might not be original pairs, but the same size anyway.
These might also interest you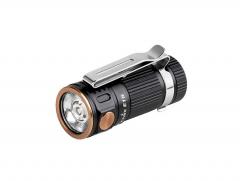 Fenix E16 Flashlight
48.99 EUR
Often viewed together.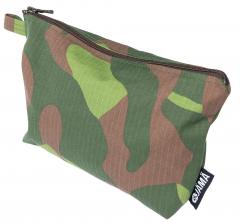 Jämä Toiletry Bag, M91 Camo
16.99 EUR
Often viewed together.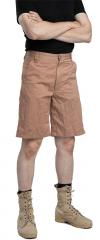 Russian "BTK" desert shorts, surplus
24.99 EUR
Often viewed together.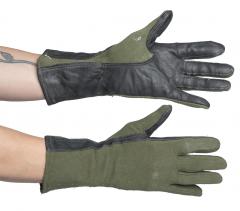 US vehicle crew combat gloves, leather/Nomex, surplus
19.99 EUR
Similar product.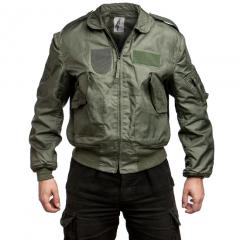 US CWU-36P flight jacket, surplus
99.99 EUR
Might be of interest.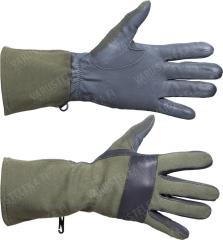 BW combat gloves, leather/Nomex, olive drab, surplus
19.99 EUR
Similar product. Temporarily out of stock.
Dutch modular combat vest, DPM, surplus
29.99 EUR
Might be of interest.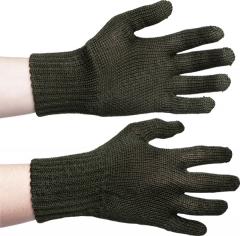 Belgian wool gloves, surplus
4.99 EUR
Might be of interest.
Log in and write a review.
Comments
Please send all questions regarding the product via e-mail to [email protected].