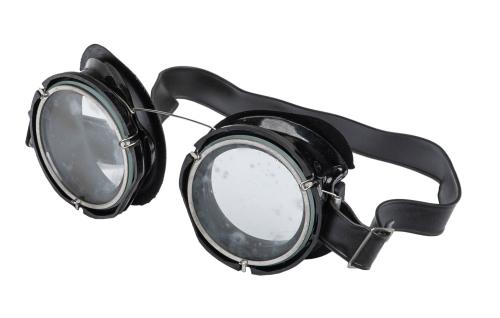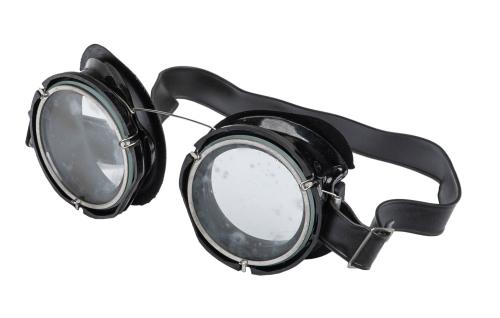 Bright Lens, with Rubber Band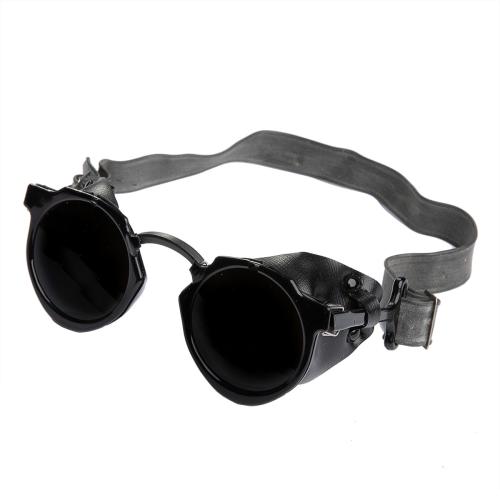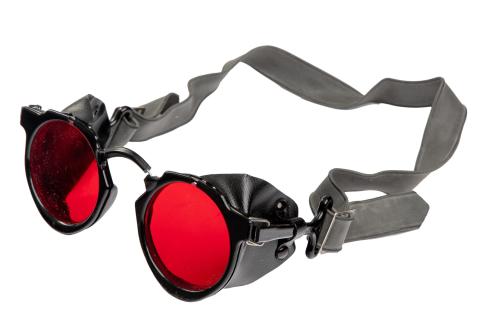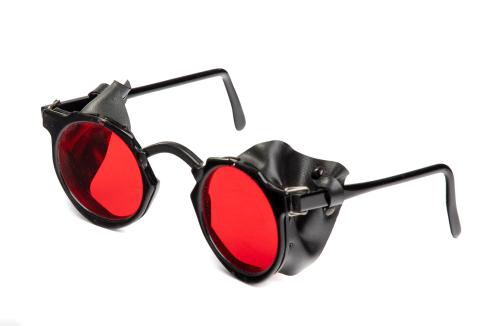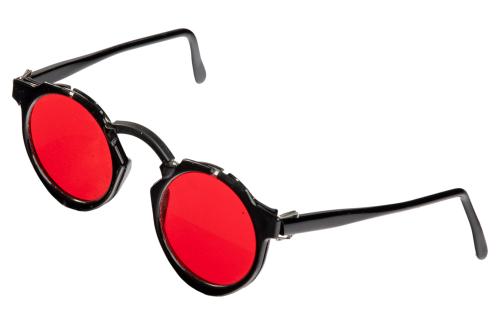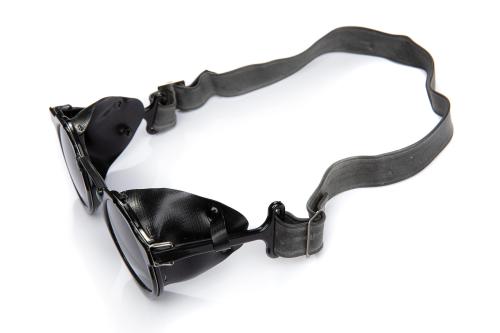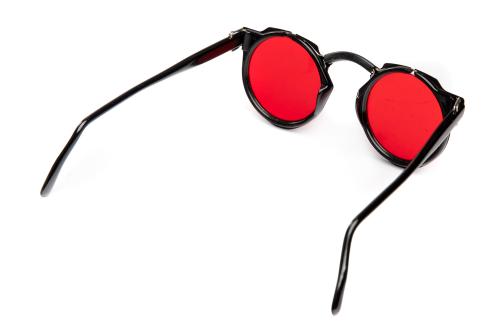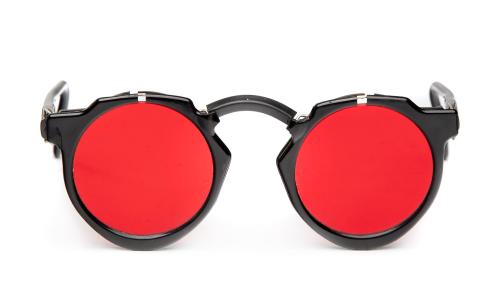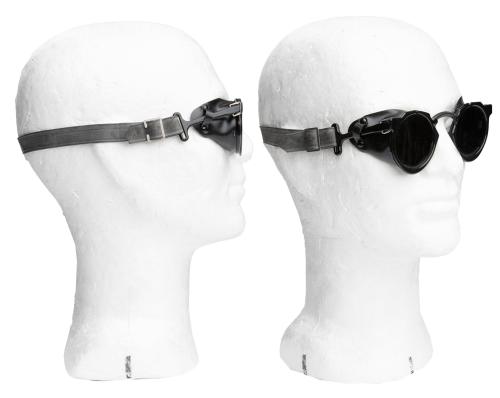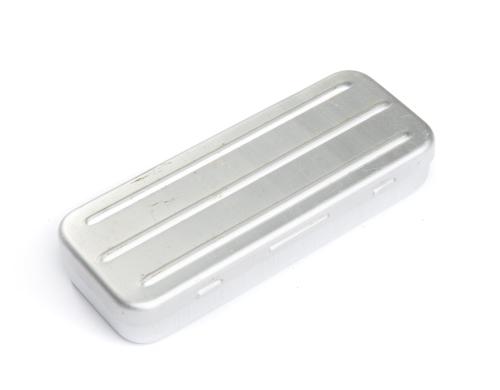 Every pair comes with a stylish aluminum case.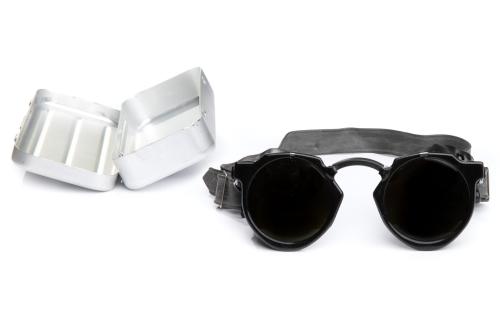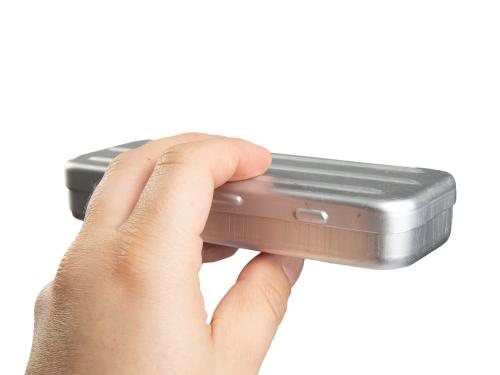 Every pair comes with a stylish aluminum case.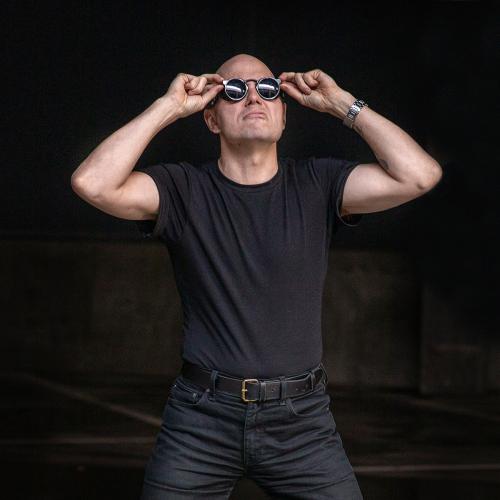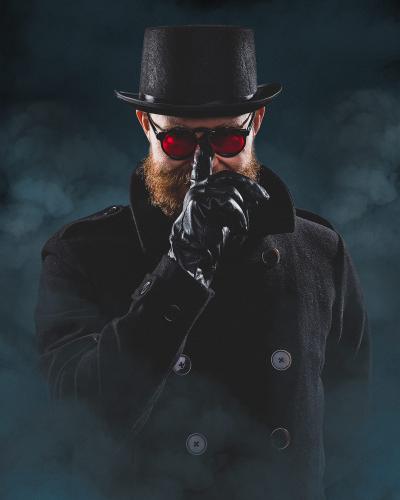 Switzerland
Swiss Mountain Trooper Goggles w. Aluminum Case, Surplus
Price 24.99 USD
excluding sales tax
Delightfully charming steam punkesque goggles from Swiss mountain ninjas. We got several fabugastic options this time. Some have so dark lenses that you can probably see dead people when you put them on. Some showcase the world in the eyes of Janis Joplin or a gothic vampire. Then there are clear goggles as well. They all come with a simple yet stylish aluminum case.
Loading products...
Trouble with the metric system? Try our converter: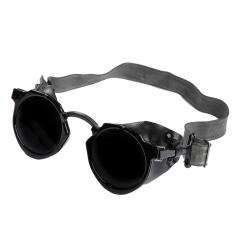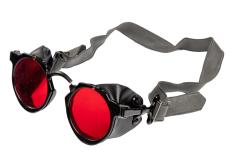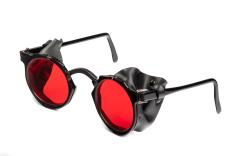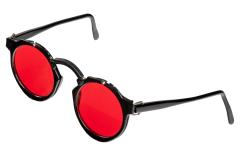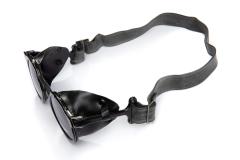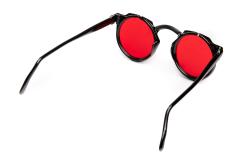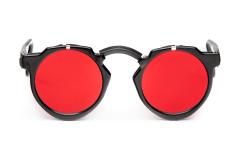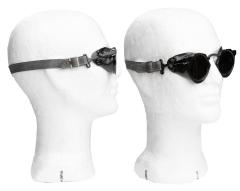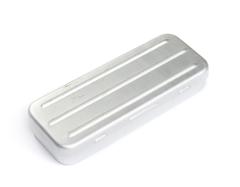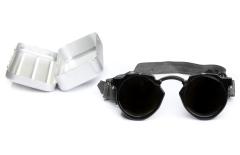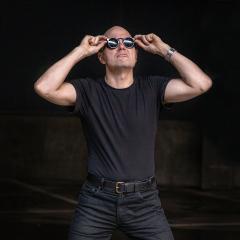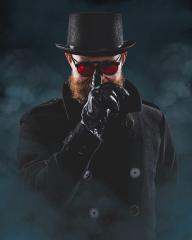 Delightfully charming steam punkesque goggles from Swiss mountain ninjas. We got several fabugastic options this time. Some have so dark lenses that you can probably see dead people when you put them on. Some showcase the world in the eyes of Janis Joplin or a gothic vampire. Then there are clear goggles as well. They all come with a simple yet stylish aluminum case.
Features
Swiss folks know how to make psychedelic goggles, one has to say. This time, we got several versions, and for your pleasure, we sorted them out, so you can choose your trip. Some have really black lenses, so when you put them on, you will enter the world of darkness. Absolutely vital in snowy mountains and Narnia. However, if you use these indoors, you should be cool and sit still or get someone to escort you around.
Some of these have round red lenses. These will give you one rosy Woodstock festival or the crimson feast for your vampire clan. You can also choose whether you want hard frames or a rubber band familiar from old pilot goggles. Some even have black rubber flaps on the side of the eyes that keep the evil sun away from the children of the night.
Then there are clear goggles for those who don't want to walk in the world of darkness. These are round but a bit larger than the others. A black rubber band with metal frames that are surrounded by black plastic and rubber. You can use them as some sort of protective goggles but they are absolutely perfect for steampunk fantasies. The lenses can be a bit stained cause these are used.
Use
The story goes that these were made for the Swiss mountain troops. Snow can be one bright bugger when there's lots of it, so really dark-tinted sunglasses are quite appropriate in the Alps. However, this all is just a smokescreen for the normies.
The black ones are absolutely essential for all the dirigible captains planning on venturing to the Mountains of Madness. You will look quite dapper with these on your pilot hat. They will also make a too bright future disappear and kill the annoying flashes of paparazzis. If you hate the sun, these will bring on eternal darkness.
The red sunglasses give you several adventure options. Put these on together with tie-dyed clothing, burn some incense, and the White Rabbit will take you to the Summer of Love on Haight-Ashbury. As long as you don't trust anyone over 30 and your life will be groovy! Or dress in a stylish black frock and top hat and go hunting mortals on the nightly alleys of Victorian London.
Because these are used, we cannot give any guarantees on polarization since that is impossible to check. Since these are Swiss military, their quality is quite high though, not some Cheap-O-Mart crap.
The clear goggles obviously won't protect you from the evil sunz at all, they are meant for other protective use.
Condition
Used Swiss military surplus. The cases can have small stains and scratches, but since they are made of metal, it won't have an effect on usability. The case isn't padded. The glasses have also seen some use, so the lenses can have some fingerprints, other dirt, and such. They are still perfectly serviceable. If you want pristine glasses, you should buy new ones. But we can guarantee they won't be this purdy.
Kierto Circular Economy
Return this product used but clean and unbroken, and you'll receive half of the product's original price as Varusteleka credits. Service is available only in Finland. Only Registered users can make Kierto returns. See more information about Kierto.
All products: Switzerland
Recommendations
Loading products...
Reviews
You have already submitted a review. You can edit your text by clicking on it.
Log in and write a review.
Remove filter
Suomi
(8)
English
(4)
I would not recommend to a friend
Mikko V.

22.02.2022
Hieman surkea ostokokemus. Remmi on haurasta kumia, oma meni poikki kiristyssolkea pujottaessa leikkaantumalla. Lasit itsessään linssien osalta täysin käyttökelvottomat ulkoillessa, lähinnä DIN-luokka muistuttaa kaasuhitsaukseen tarkoitettua linssiä. Itse karmit kovamuovia, kiinni toisissaan kumisuojatulla rautalangalla. Alumiininen suojakotelo koruton, sisältää linssien suojaksi tarkoitetun irtopalan vaahtomuovia.
4
2
I would recommend for a friend
Alex T.

23.02.2022 (Edited 22.03.2022)
Päheet lasit! Ensiksi tilasin punalinssiset kumipannalla, se osoittautui virheeksi, joten vaihdoin sangallisiin. Vaihtokuittia tehdessäni, taisin joutua Venäjän kyberhyökkäyksen kohteeksi, sillä palautusjärjestelmä ei antanut edetä kuitin tekemisessä. Asiakaspalvelu teki kuitin puolestani, joten pystyin suorittamaan palautusoperaationi ilman suurempia ongelmia. Erinomaista asiakaspalvelua.
Sain tänään sangalliset "huuhkajalasini." Niiden läpi näkee uskomattoman kirjavan viuhkan punaista, punaista, punaista ja mustaa. Varastonuhjun puhdistus ja naarmuttomista linsseistä näkee kirkkaasti, parantaen kolmiulotteista kontrastia. Punainen suodatus on ihmissilmälle luonnoton, joten voi hieman kestää, että silmät tottuvat. Ulkona ei silmiini sattunut, mutta sisätiloissa valkoisten seinien ympäröimänä tuntui omituiselta katsoa läpi. Ilmeisesti vanhemmissa rilleissä on nahkaiset läpät, uudemmissa kumiset. Linssit teoreettisesti helppo vaihtaa avaamalla nenäkappaleen vieressä olevat metallikappaleet. Itselleni sangat eivät ole liian lyhyet, mutta kuumapuhaltimelle tulee hommia, sillä sankoja täytyy taittaa hieman sisäänpäin, ja linssien väli on kasvoilleni puoli senttimetriä liian leveä.

Jos haluat olla divergentti massasta erottuja, ja haluat näyttää jotain viisaan huuhkajan ja hullun saksalaisen professorin väliltä, osta ihmeessä!
7
0
I would recommend for a friend
Stefan G.

25.02.2022
Ostin vain ja ainoastaan sadakseni tämän rujon ihanan aluminisen rasian johon laittaa omat lasit. Pehmeä liina vain sisälle johon kääriä lasit jotteivät linssit naarmuunnu. En usko saavani mistään instrumenttariumilta näin tukevaa koteloa näin halvalla.

Erinomainen tukeva kotelo mihin laittaa lasit vaikkapa teltassa yöpyessä, ei ole vaaraa että lasit rikkoontuu kun/jos vahingossa makaa niiden päällä.

Kaupan päälle tulevat aurinkolasit meni roskiin koska ovat roskaa. 4 pistettä kotelosta ainoastaan.
3
13
I would not recommend to a friend
Asaf D.

27.02.2022
I bought the black sunglasses, the aluminum case on its own was worth it but the sunglasses are completely garbage. The rubber strap is cracked and fragile, the frame is made of pieces of plastic held by a thin metal wire, the side shades horribly connected with staples and the worst part is the lens - They are unevenly shaded which means that there are bright spots and dark spots on the lens that renders the whole sunglasses useless. if you want the box, buy it. if you plan on the sunglasses prepare to replace the lens as they are horrible to use.
4
1
I would not recommend to a friend
Ari K.

01.03.2022
Kävin kokeilemassa sangallisia kaupalla. Onkohan nuo lasten kokoa tai tarkoitettu joillekin tosi pieninaamaisille, mutta en saanut sankoja korvien taakse, ei ylettänyt? Samaa sanoi myyjäkin että hänenkin naama-korvatausta mitta oli liian pitkä.
2
6
I would recommend for a friend
Fraser H.

09.03.2022 (Edited 09.03.2022)
Ordered the Red, w. Temples and Side Protectors.

It must be taken into account that these are not modern and if your after a practical pair of ski or mountain goggles you will get better cheaper in no end of places.
If on the other hand you just want some weird retro classes these are the ones for you.
Weird retro is what I wanted.

Box is ace.
Glasses a bit weird.
Lenses were a consistent red.
I thought the frame was broke at first but it's a wire frame overlaid with some sort of plastic and they've left joints in the plastic so that the frames move. I imagine that this is so it fits the most types of faces and can get dropped or stuffed in pockets without immediately breaking.

Only down side I've found is the arms seem a bit short so don't fit completely behind my ears. I have a big head so for most this won't be a problem.
0
0
I would recommend for a friend
Nathan W.

12.03.2022
I purchased the black with rubber band for walking my dog on sunny days in the Canadian north, and other snow related activities. While they do feel a bit flimsy, I can't imagine breaking them unless I'm in a situation where I would break regular sunglasses (and my nose). The aluminium case is fantastic and will definitely be used for other sunglasses year round. The rubber band came in good condition. Would recommend for someone who appreciates old aesthetics and history and has a use for extremely dark lenses. Don't plan on wearing these on overcast days, but a day ice fishing where the brightness wants to enter your soul, a must have.
0
0
I would recommend for a friend
Vesa R.

12.03.2022
Lasit tuli testattua kirkkaissa lumiolosuhteissa ja kokemus oli hyvä. Muuhun käyttöön näistä ei ole ja ei liene tarkoituskaan. Yllätys oli että lasien yläosa suodattaa valoa huomattavasti enemmän kuin alaosa.
4
0
I would recommend for a friend
Joni A.

13.03.2022
Sangat liian lyhyet. Punaisissa linsseissä hauska ominaisuus: suodattavat täysin vihreän valon = jännät liikenteessä. Kotelo: 5/5 Lasit 2/5.
3
1