Haix & CPE Saturday 17.11.2018
Haix and CPE representatives will land right in the middle of our store on 17.11.2018. Come and talk about picking the right shoe in the right size, body armour or life in general! Also available a display of shot-out body armour, free coffee mugs and refills at our bar!
Saturday 17.11.2018
10:00-17:00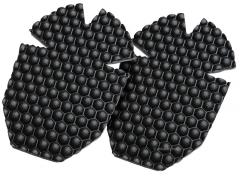 CPE Elbow or Knee Pad Inserts
8.99 USD
There are basically two types of knee pads in the world, proper plastic cap pads with straps and buckles and then there are these lightweight knee pad inserts that integrate seamlessly with your trousers. This simple yet clever double-layer model offers better protection than the simpler cell foam models but weighs a bit more.