Visiting Scotland with Särmä
Share on Facebook
I had my one-week summer leave in late August and desperately needed a cooler place to escape the heat wave that had tormented Finland for the best part of summer. I opened the weather forecast map of Europe and saw that there were two locations for me to go: Iceland or the UK. Everywhere else: Scorchio!
To Scotland it was then. I spent half of the trip on a bus tour that explored the Highlands and the rest in Edinburgh. I packed a light day trip set for the tour, and I will focus on this part of my trip.
Day Trip Gear
The bus tour included quite a lot of outdoors stops and opportunities to experience the Scottish weather. I wanted to pack light and smart so that I wouldn't have to spend time changing clothes. Here's what I had with me:
I was most impressed with the Särmä TST Wind Jacket, which excelled in the Scottish Highlands, where you can experience all four seasons in half an hour. I had made some preparations for it as I had lightly sprayed the jacket's hood and shoulder areas with Woly impregnation spray. Combined with merino wool clothing, this worked well and kept me warm and relatively dry. For a longer stay, I would have packed a rain poncho.
Touring with a veteran
The tour was a three-day excursion that visited several scenic and historical sites in Scotland and included B&B accommodation on the Isle of Skye. Our tour guide, Garry the Legend, was an Afganistan war veteran, who had joined the army at a young age. If anyone of you happens to travel to Edinburgh, I sincerely recommend his tours on the Highland Experience Tours.
As I happened to snap some photos, I'll narrate the journey and experience with them. You can click on the pictures to view a larger version.
The day of extraordinary weather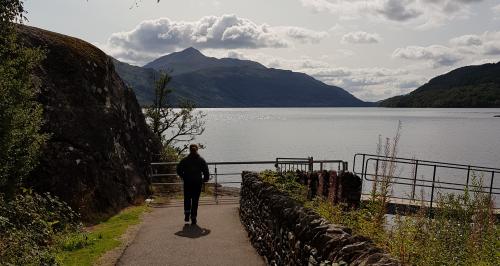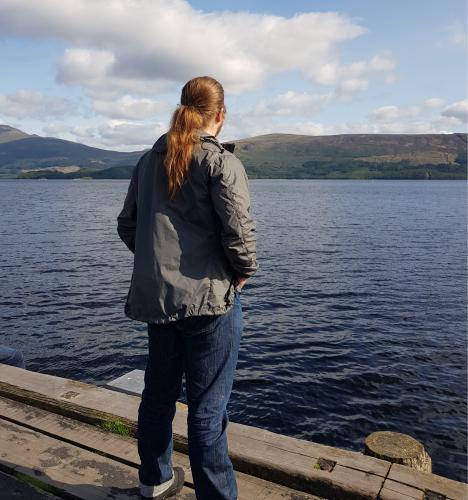 The weather was agreeable and sunny on the first day. Too hot for Scots, I was told. Luckily there was a soothing wind on the shores of Loch Lomond, the biggest lake in Scotland. Garry proudly told us that there are more than 31 thousand lakes, or lochs, in Scotland. The number of lakes in Finland is 187 thousand, but our area is larger as well.
The Wind Jacket was all that I needed on top of the Merino Polo Shirt I was wearing.

By Scottish standards, the sky was practically cloudless.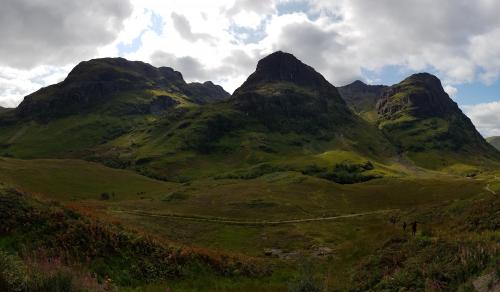 Our travel route crossed with the West Highland Way several times. That is the oldest long-distance route in Scotland and 151 km long. Hiking this trail is something I must do someday!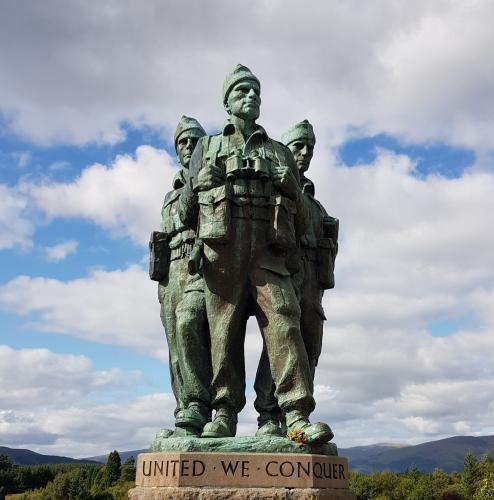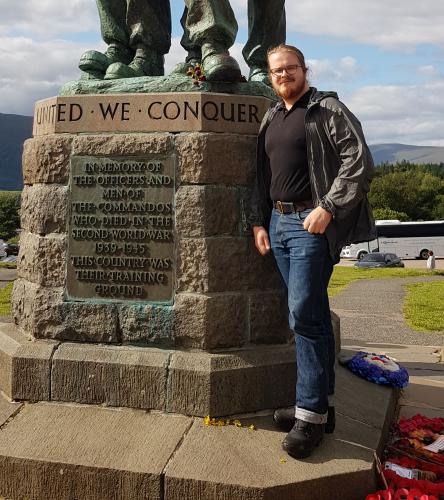 There's quite a lot of war and military history in Scotland and our guide Garry wasn't shy to show these to us. Here's the Commando Memorial that is situated near Loch Lochy (yes, that translates to Lake Lakey).
By the end of the day we reached the Isle of Sky and crossed the Skye Bridge.
Castles and poetry
We started our day by venturing out of Skye to take a closer look at the Eilean Donan castle. The rest of the day was spent exploring the Isle of Skye

Eilean Donan is one of the most photographed castles in the world, so here's one more picture for you.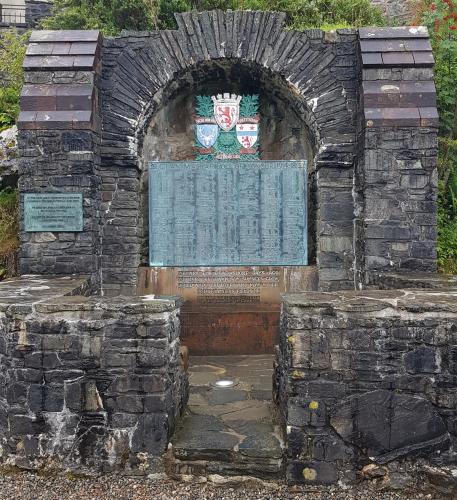 There was a memorial Roll of Honour of the clan MacRae at Eilean Donan commemorating those fallen in WWI.
We are the Dead. Short days ago We lived, felt dawn, saw sunset glow, Loved and were loved, and now we lie In Flanders fields.

- Lt. Col John McCrae, from the poem In Flanders Fields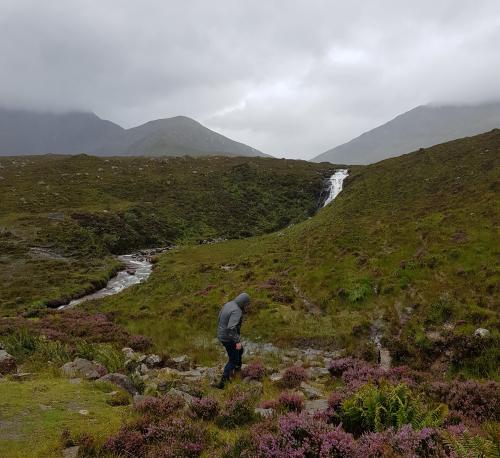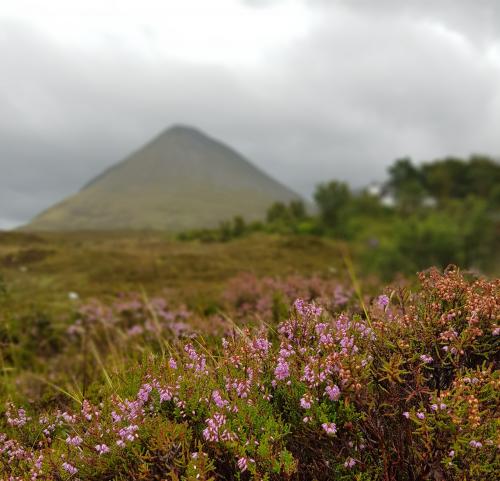 After Eilean Donan we headed back to Skye and the Scottish weather began to show its proper form. Rest of the day was spent admiring the scenery of the foggy island. Under my Särmä TST L3 Wind Jacket, I wore a Särmä Merino T-shirt and a Merino Henley Shirt. Not once did I get cold, even though my jeans got pretty much soaked. The Wind Jacket kept me and my valuables relatively dry despite not being a rain garment.
My girlfriend used a rain poncho on top of her Windproof Parka and Merino Hoodie. Oh, and our Scottish guide Garry donned the leg parts of his zip-off pants for the first time this summer. A sure sign that the summer was coming to an end.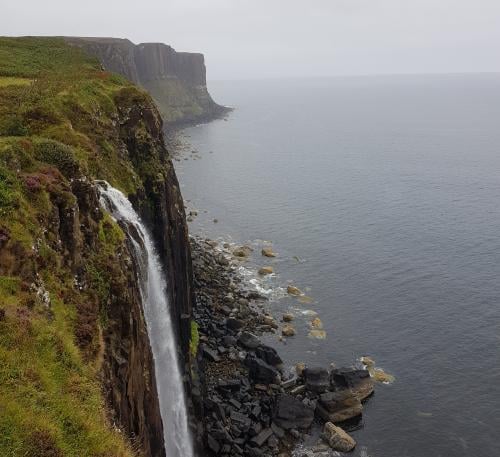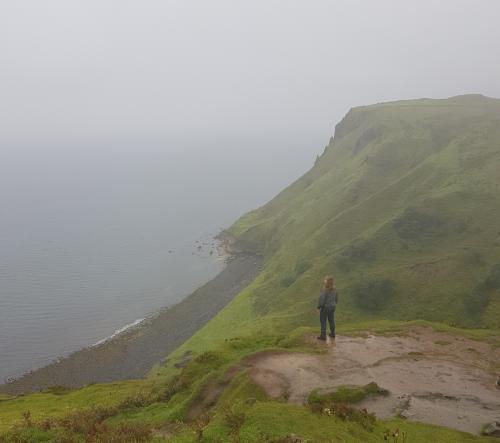 Staring towards the Atlantic ocean. Total World Domination!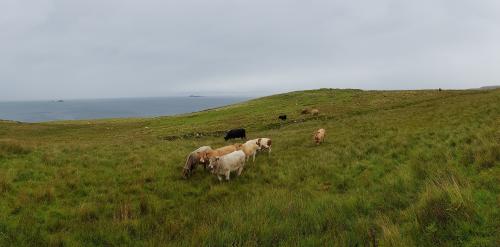 Moomoos!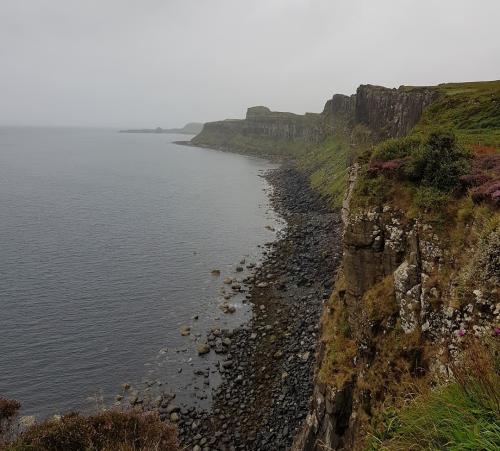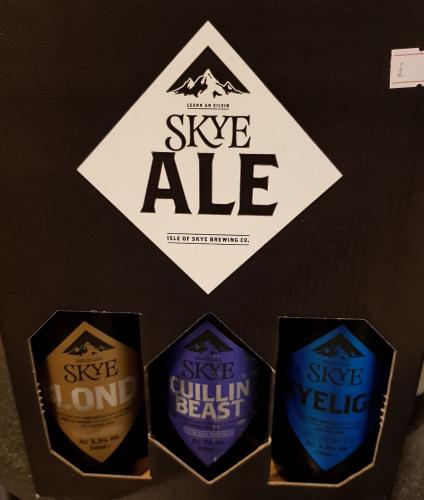 It turned out that the Isle of Skye didn't have just great Whisky (Mmmm... Talisker!), but beer too! These delicacies did not last long.
Vikings and thoughts on footwear
After two nights in Kyleakin village, we left Skye and headed back to the mainland. The village had an interesting history involving vikings and a Norse king and princess. The village's name meant Village of Haakon.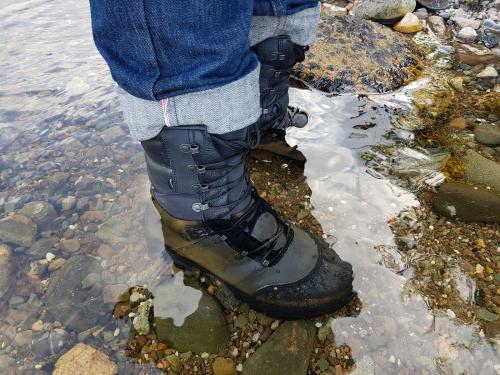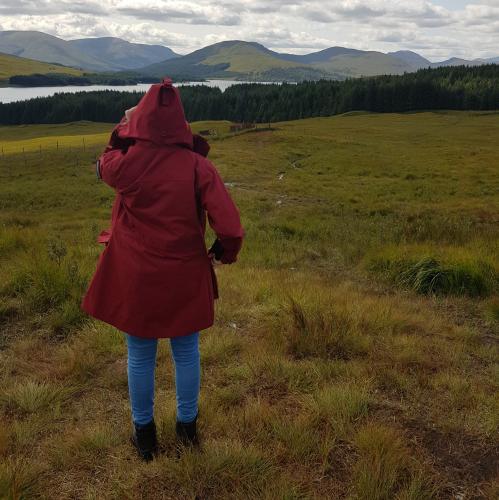 Alpina Trapper boots were a great choice for the wet and rocky ground and allowed me to cross small streams with my boots on. I got these boots brand new just before leaving for this trip, so I got them worn in. At first, they felt a bit uncomfortable, but in a few days, they moulded to better fit my feet. I'm looking forward to taking these out for more serious hiking and outdoors activities.
The Windproof Parka and Merino Hoodie kept my girlfriend warm. She had the shorter and lighter Alpina Tundra boots, which have a nice selection of smaller sizes and don't look too bulky for everyday use.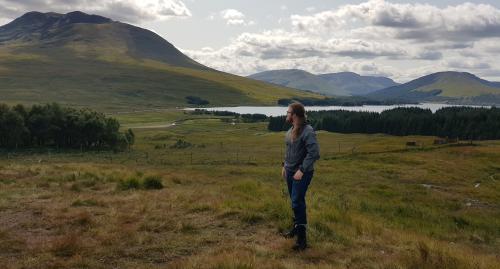 After leaving Skye the weather improved tremendously.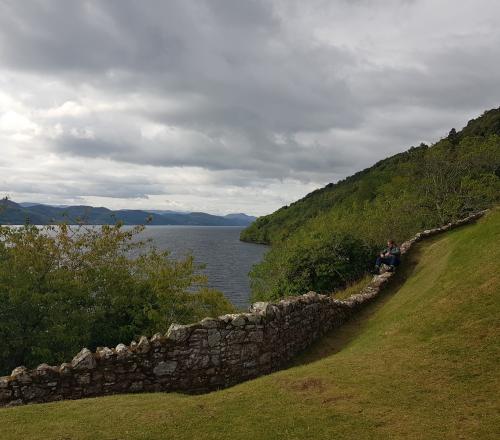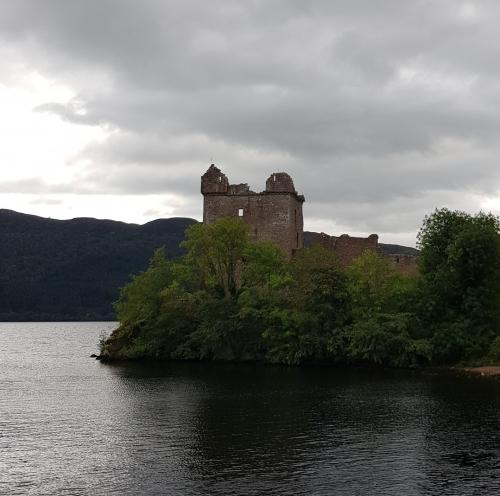 We visited the Urguhart Castle on the shores of Loch Ness. This place was really crowded with tourists but had an interesting history to it. Originally a small Pictish fort, now the ruins of a larger castle.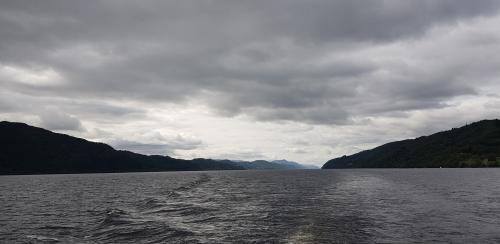 Our trip continued by a ferry across the famous Loch Ness. We did not see the monster.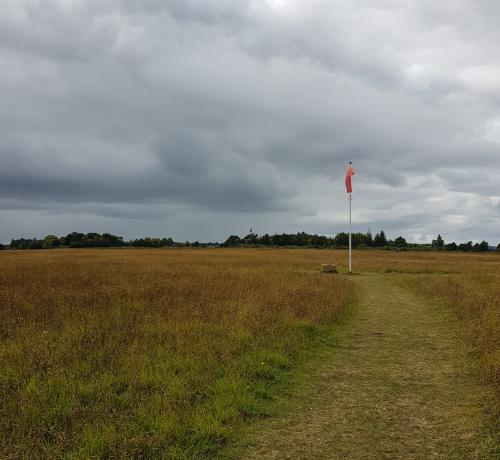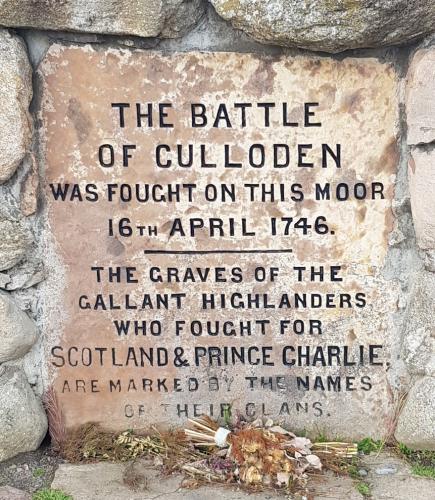 After the Ness cruise, we jumped back on the bus and continued towards Inverness. From there we turned towards the battlefield of Culloden. Even though it was just a field of grass and heather, the place had a strong atmospheric feeling to it. Red flags marked the places where highland Jacobites stood and blue flags showed where the government troops were situated. One could not wonder whether it had been bravery or madness for the Jacobites to confront their opponents in this open field.
The Battle of Culloden was a massacre for the Jacobites and ended their rebellion. The field was not suitable for the Highland charge, a shock tactic involving a hand-to-hand charge.
Conclusions
A lot of the gear I packed with me were my everyday clothing and gear I use. One of the best things I like about Särmä products is the fact that they are so multifunctional.
As for the trip, I highly recommend it to everyone! Scotland is one of my favourite locations in the world. The food is shit, but there's so much history and things to experience in Scotland that it more than compensates for it. And there's Whisky too. The bus tour we took was something I don't usually do, but it turned out to be a great idea. Garry was an excellent guide and I can recommend Highland Experience Tours.
Scroll down to see some of the items we had with us that made our trip more enjoyable: