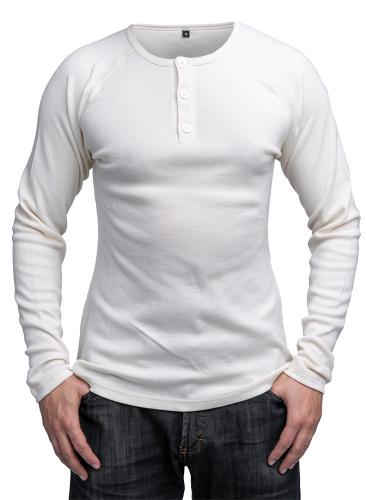 Särmä Henley Shirt, Merino Wool
Price 63.99 USD excluding VAT
Flat Rate Shipping to USA $9.99
96 % recommends
Sold 51 pcs in the last two weeks
Loading products...
Trouble with the metric system? Try our converter: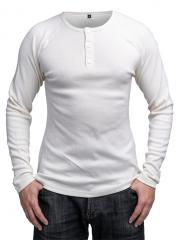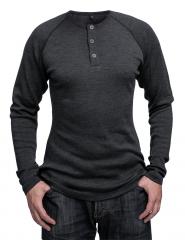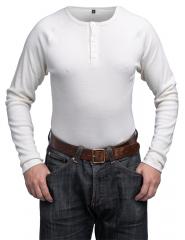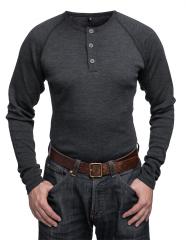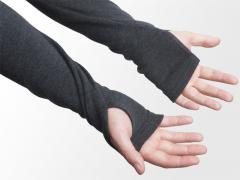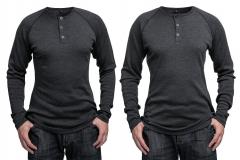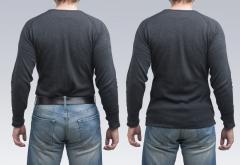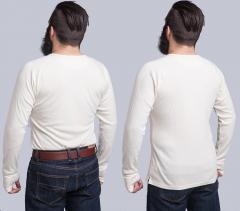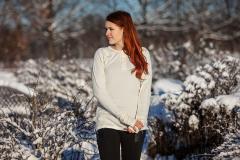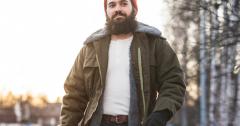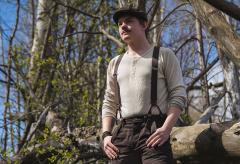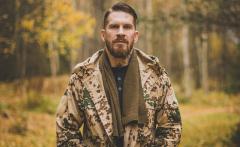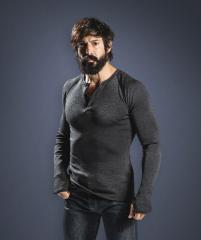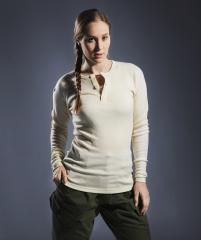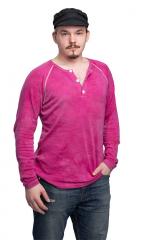 A traditional Henley style shirt, but made properly - these have only real, functional features and are woven from Merino wool. Works equally well in everyday use and outdoor activities, both by function and looks, both as an undershirt or as an additional warm layer. What's not to love here?
Made of 80/20% Merino wool/polyamide
Thumbholes on the sleeves (usage optional)
Works as an undershirt or a casual top layer
Just like a light sweater, these are the stuff you want to wear as a base layer in cold weather or pack with you if the summer nights get chilly. Thumbholes in the sleeve cuffs and functional, well fitting cut, along with button closure in the collar. Raglan sleeves - in other words, no potentially chafing seams on the shoulders.
Made of quality Merino wool
80% merino wool, 250 g/m2, mixed with 20% polyamide for durability. These are moisture wicking, dry fast and are self-rinsing. They are also machine-washable, but washing is usually unnecessary - wool cleans itself. If you have to wash, it can be done in 40 degrees celsius. When not in use, air them out and give them a good shake after that. You only need to wash the clothes if you see stains or they start to smell really bad. This usually requires lots of continuous use without airing. The polyamide content is small enough not to get noticed, except as increased durability on the long run. The wool on these feels so fluffy and nice, you just gotta love it.
Mulesing free
We only use mulesing free Merino wool in our products.
Size info
In the dropdown box you'll find first recommended user's height, then chest circumference in centimetres. Very simple. The material stretches easily and these are cut more loosely than other shirts of this type sold in department stores. If you're looking for a closer fit (like T-shirt sizes), you might want to choose a smaller shirt. We intentionally designed a more relaxed fit, but people (incl. the staff here) seem to like it tighter.
Please note: All product pictures show a smaller shirt than officially recommended.
For those looking for hard data to make an educated choice, here's a chart with the actual measurements of the shirts themselves:
| Size | Chest circumference | Sleeve length from the collar | Back length |
| --- | --- | --- | --- |
| 2X-Small Regular | 80 cm | 82 cm | 66 cm |
| X-Small Regular | 88 cm | 83 cm | 67 cm |
| Small Regular | 96 cm | 84 cm | 68 cm |
| Medium Regular | 104 cm | 85 cm | 69 cm |
| Large Regular | 112 cm | 86 cm | 70 cm |
| X-Large Regular | 120 cm | 88 cm | 71 cm |
| 2X-Large Regular | 130 cm | 89,5 cm | 72 cm |
| Medium Long | 104 cm | 88 cm | 73 cm |
| Large Long | 112 cm | 89,5 cm | 73 cm |
| X-Large Long | 120 cm | 91 cm | 74 cm |
Pro tip: The sleeves are very long thanks to the thumbhole extensions. This means if you are over 190 cm tall, this should still fit if you don't use the thumbholes.
Varusteleka Särmä
Särmä is our own brand of clothing and equipment. When you buy Särmä you get purpose-built stuff at a decent price, something that will fill it's intended role well and not cost you an arm and a leg!
Särmä products are covered by a 12-month warranty against defects in materials and workmanship. For further information please read our detailed warranty guide.
These are made in Lithuania (EU) to our specs.
Reviews
You have already submitted a review. You can edit your text by clicking on it.
Log in and write a review.
Remove filter
Suomi
(33)
English
(21)
I would recommend for a friend
Marko M.

25.09.2016 (Edited 29.11.2016)
I would recommend for a friend
Ville R.

31.10.2016 (Edited 29.11.2016)
Kaula-aukko on melkosen ylimitotettu ja venähtää vielä käytön mukana lisää. Vähän siveellisemmällä aukolla tää olis aivan 5/5, älyttömän hyvä ostos jok tap.
24
3
I would recommend for a friend
Roger S.

01.11.2016 (Edited 29.11.2016)
Great! (and nice looking too!)
7
0
I would recommend for a friend
BürgermeisterKäsekrainer

05.11.2016 (Edited 29.11.2016)
Ehdotonta parhautta, vaatekappaileiden kuningas.
6
0
I would recommend for a friend
Tuomas L.

11.11.2016 (Edited 29.11.2016)
Huippupaita, menee näin kylmällä oikein hyvin välikerraston paidasta. Lisäks hyvän näkönen nii ei tartte monia eri vaatteita töissäkää kulettaa mukana.
4
0
I would recommend for a friend
Sami H.

12.11.2016 (Edited 18.11.2016)
I would recommend for a friend
Juho R.

08.12.2016 (Edited 22.12.2016)
Riittää kun on tätä valkoisena ja harmaana vaatekaapissa. 6/5
6
0
I would recommend for a friend
Kang C.

01.01.2017 (Edited 03.01.2017)
These are very loose fitting. I'm 175/104cm and got a Medium Regular.
I would rather go down one size to get a better fit.
Still, a nice merino henley that feels good against the skin.
Would recommend it, but probably one size smaller.
11
1
I would recommend for a friend
Janne L.

13.02.2017
Todella hyvä ja mukava päällä. Hieman pienemmällä kaula-aukolla olis täydellinen.
9
0
I would recommend for a friend
Petri J.

17.02.2017
Paras paita jonka olen koskaan omistanut, jos tosiaan haluaa istuvuutta niin kannattaa noudatta Lekan neuvoa ottaa yhtä koko pienempi.

Olisiko mahdollisuutta saada vielä TISMALLEEN sama paita mustana, ostaisin välittömästi pari sellaista.
14
0
I would recommend for a friend
Michael B.

Varusteleka employee

15.03.2017
Fits well, doesn't itch, and it is quite versatile. I use it around the city, at work, and even when I head out into the forest. It's warm, lightweight, and works well as a stand alone shirt or as a layer.
5
0
I would recommend for a friend
Kimmo K.

21.03.2017
2016 kesällä tuli hommattua tämmöinen ja on kyllä syrjäyttäny muut puserot aika huolellisesti. Materiaali on hyväntuntoista ja ompeleet kestävät. Leikkaus on löysä (mutta ei liian löysä) verrattuna muihin samankokoisiin paitoihin joten alle saa helposti kylmällä ilmalla lisää tavaraa. Puhdistukseksi on normaalisti riittänyt tuulettaminen, mutta pari kertaa olen pesukoneessa pyöräyttänyt 40 asteessa muiden pyykkien seassa eikä ylimääräistä kutistumista tai venymistä ole havaittavissa tai materiaalissa muutenkaan mitään vikoja.
3
0
I would recommend for a friend
Mika T.

26.04.2017
Todella hyvän tuntoinen merinovillapaita. Tuotekuvaus ei valehtele sillä että olo on "kuin pumpuliin pukeutuisi", sillä tämä sama ajatus kävi mielessä itselläni kun ensimmäistä kertaa vetäisin paidan päälle. Enpä enää muita paitojani oikein haluakaan käyttää siitä syystä että tämä merinopaita tuntuu vain niin hyvältä.

Tuleville kuluttajille sen verran infoa että olen itse 180cm, noin 97cm rinnanympärys ja Small regular paita on justiin passeli. Kun paitaa venyttää, menee helma perseen yli joten pituutta on jo regularissa reilusti. Hihat ovat juuri sopivat ja peukalonreikiäkin pystyy hyvin käyttämään.
2
0
I would recommend for a friend
David J.

11.07.2017
Exellent shirt, good quality, good sizing loss fit (Size Medium-Long, Im 188cm 80kg) with feels nice and comfy would love to get a Small-Long option just to get a bit snug fit or rather I might need to bulk up a bit.
5
0
I would recommend for a friend
Timo V.

12.07.2017
Loistava paita Suomen kesään! Merinovillahuppari on kesällä hieman liian kuuma. Tänäänkin sateessa pyöräilyn jälkeen paita tuntui kuivalta, vaikka Lekan shortsit olivat litimärät.

Tehkää samasta materiaalista välihousut! Tai tuosta MerinoVillaHupparin materiaalista.
3
0
I would recommend for a friend
Peter M.

15.10.2017
Supercool finish. The details and quality feel are on the level of Smartwool. The price is very reasonable.
Remember to order one size down.
5
1
I would recommend for a friend
Oskari N.

19.10.2017 (Edited 19.10.2017)
L-long täydellinen istuvuus toisin kuin joissain muissa Särmän tuotteissa. Riittävän pitkä helma ja hihat, ei kiristä mistään tai roiku. Lämmin, mutta samalla hengittää hyvin. Kangas kestänyt puolisen vuotta nukkaantumatta.
1
0
I would recommend for a friend
Thorsten H.

07.11.2017
Really nice and soft material. I'm a medium in pretty much any clothing I've ever worn although sometimes I'm in between sizes. The measurements seemed close enough so I ordered medium in this. It is just a tad loose but I'm not sure if the small would have been too small. In any case I can deal with that. My biggest problem is the length - it's halfway down my thighs. I'll be wearing it tucked in.
0
0
I would recommend for a friend
Petr H.

19.11.2017
Great. Also suitable for the office. My wife likes it too.
0
0
I would recommend for a friend
Ignacio N.

28.11.2017 (Edited 13.09.2018)
What a cool piece of cloth!! Feels like heaven (whatever that is but you know what I mean), actually the best feeling merino I got, and I have used Devold, Smartwool and Ullvang. It is actually VERY warm for such a "thin" shirt. The thumb holes are a fantastic feature that you don´t always get and it is really a plus in warmth. I have seen many reviews about downsizing. Well, sorry but I completely disagree. I´m 175 about 73 kilos and barely 100 chest. I got the medium regular and fits perfect. Perfect for me means "good". I cant understand how someone said is 104 chest and would have ordered an S. This is not a piece of cloth to wear tight from my point of view (Of course it is a matter of taste). I don´t say it has to be worn as I say, but I really wonder if it´s ment to be tight. It´s more like newspaper boy from the `20 and that is bit loose fit. Counting that wool ALWAYS srink a bit when washed, even in the right program and everything, and that may be you will wear something else under, like another thin merino for example, I woudn´t go down a size at all. For those who want just a warm and all around good merino "pullover", I would recommend to go with your actual size. BAD THING is that it peels very soon. I got mine in white expecting to use it as a well dressed cloth but i cant because it looks terrible. But as a workhorse is great. May be the dark one is better for not to seeing how it peels. Aparently it happens the same with the merino polo shirt. Let´s see, I´ll get it soon.... UPDATE: i use it so much im ordering more. Great job guys!
1
1
I would recommend for a friend
Miika N.

15.12.2017
Hitto, hyvä paita! Tasaa hienosti kosteutta iholta. EIKÄ HIKI HAISE! Ainut ongelma, että pitää muistaa vahtia ettei kukaan heitä pesukoneeseen peruspyykin sekaan.
0
1
I would recommend for a friend
Kai J.

17.12.2017
I'm 194 cm tall and have to buy shirts with extra long sleeves, have no problems using the thumbholes.
Love it, will put in an order for one in the other color.
Think the sizing in the size info box is more true than under the order dropdown menu.
0
0
I would recommend for a friend
Matti Y.

19.12.2017 (Edited 19.12.2017)
Merinovilla is the shit ja tämä paita on (lähes) the shit. Materiaali on miellyttävää ja hihat tarpeeksi pitkät. Pääntien leikkauksesta ei moitteen sanaa. Kaiken kaikkiaan hiton hyvä paita. Ainoa miinus tulee paidan helmasta, joka on hieman liian kellohelmamainen. Jopa siinä määrin, että pohdin tovin palauttavani paidan luultuani sitä vialliseksi. En tiedä korjaantuisiko tämä ottamalla yhtä kokoa pienempi - tuskin. Itse en tykkää sulloa "ihmisten ilmoilla" paitaa housuihin, joten kai se vika on minussa. Jos leikkaus on omaan mieleen, niin suosittelen ostamaan.
2
0
I would recommend for a friend
Matthew H.

28.12.2017
Don't think, just buy one! You won't regret it, these are amazing! So soft, so comfy, so warm! I would heed the advice and go a size smaller if you want a good fit, I'm a 37" chest and went for XS and it's perfect.
3
0
I would recommend for a friend
Miska R.

19.01.2018
Tämä on paras paita maailmassa Mukava päällä, lämmin ja merinovillahupparin kanssa tekee lumityöt helposti pikkupakkasilla. En käytä enää puuvilla t-paitoja aluspaitana sillä tämä syrjäytti materiaalillaan puuvillapaidat kokonaan.
1
0
I would recommend for a friend
Jaakko L.

04.02.2018
Erittäin mukava päällä, lämmittää kivasti. Puoli pistettä pois tämän yksilön hihansuun roikkuvasta saumauslangasta.
0
0
I would recommend for a friend
Joni P.

10.02.2018
I would recommend for a friend
Juha P.

16.02.2018
Törkeen hyvä ja hieno paita. Jos olis rikas, olis vaan näitä kaappi täynnä :)
1
0
I would recommend for a friend
Ville L.

20.02.2018
On tätä muutkin kehuneet ja oikeassa olivat. Äärettömän miellyttävä käyttää ja klassinen malli pukee ajatonta seikkailijaa. Naisetkin tykkäävät kun on pehmoista kangasta päällä. Tätä on tullut nyt pidettyä pari kuukautta aluspaitana töissä, matkaa on 5 km suuntaansa ja se taittuu kävellen. Ei palele eikä toisaalta ole selkä märkä kun pääsee duuniin. Ja kehtaa olla "paitahihasillaan" toimistolla. Kangas vaikuttaa sangen laadukkaalta, pitää hommata toinenkin kappale vaikka eihän tämä pesua tarvitse lainkaan samalla lailla kuin puuvilla.
0
0
I would recommend for a friend
Tuulikki E.

27.02.2018
Mukava, lämmin, hyvännäköinen ja toimiva.
0
0
I would recommend for a friend
Santeri K.

14.03.2018
Valkonen malli muuten sopii hyvi Italian armeijan pitkien kalsarien kanssa. Jos on harkinnassa kunnon erotiikantappaja-asu, ni suosittelen.

Itse asiaan, mukava paita muuten, mutta kaulus venähtää nopeasti ja itteä ärsyttää peukalonreikien sijainti kun hihat menee kierteelle. Helman pituus hyvä. Ite en oo käyttäny tätä paitaa ulko-aktiviteeteissa vaan ostin tän kokeeksi et jospa tässä olis sellanen hyvä olopaita - kyllä on.
2
0
I would recommend for a friend
Julius H.

25.03.2018
I can't say enough good about this shirt. I have a med long dark gray for outdoors and wear it was a mid-layer over a wool base. I'll order a small in off-white for around town.
0
0
I would recommend for a friend
Ilari P.

18.04.2018
I would recommend for a friend
Kalle K.

16.05.2018
Mukava paksummaksi kesäpaidaksi. Paksuus on mielestäni juuri sopiva. Lekan merinovaatteissa on kyllä huomannut yhden pienen ongelman pesujen välissä, nimittäin kangas löystyy ja menee lörpäksi, eikä pysy sellaisena kivan napakkana, kuten juuri pesun jälkeen. Vaarinpaidan leikkaus on jotenkin hieman hassu, kun takahelma tuntuu todella lyhyeltä muihin vaatteisiin verratuna ja nouseekin helposti vyölinjan yli. En tiedä olisiko pitänyt ottaa normaalia kokoa pykälän pienempi paremman istuvuuden takaamiseksi. Kokonaisuutena kuitenkin kiva paita materiaalinsa ja yleisilmeensä takia.
4
0
I would recommend for a friend
Dominique D.

04.06.2018
I would recommend for a friend
Niko H.

09.06.2018
Huippu paita. Olin kahden vaiheilla koon kanssa, tilasin M-regularin hupparin perusteella. Piti vaihtaa pienempään. Vaihto sujui tosi hyvin ja nopeasti, kiitos siitä. 160cm/70kg S-regular.
0
0
I would recommend for a friend
Hilla R.

26.08.2018
Ostin naispuolisena XS koon. Hihat jäi vähän pitkäksi kuten miesten paidoissa aina, mutta ainakin sormet pysyy lämpiminä. Tosi mukavan tuntuinen ja lämmin paita.
0
0
I would not recommend to a friend
Kalle P.

26.09.2018
Ostin näitä aikoinaan kaksinkin kappalein, kummassakin värissä, mutta eivät ole oikein löytäneet käyttöä. Minun vaatekaapissa tämä on vähän väliinputoaja: aluspaidaksi 95% ajasta liian paksu ja kuuma, ja yleiseen sisäkäyttöön nykyaikaisissa kalustetuissa huoneissa myös ajoittain tukala, mutta sitten kun tarvitaan lämmintä niin iso kaula-aukko ja lyhyehkö helma muodostuvat ongelmaksi. Toiminnalliseen käyttöön siis mieluummin Lekan valikoimasta merinopoolo, ja toisaalta oleiluun valikoituu mieluummin merinohuppari. Ongelmaa pahentaa että kangas on melko löpsöttävää ja helma on aika lyhyt kuvauksesta huolimatta, eli paita pysy huonosti housuissa vaikka haluaisi ja helma käy lepattamaan erittäin epäsotilaallisesti. Se paita minkä ajattelin ostavani ja haluaisin ostaa on tälläinen käytännössä samalainen henley-mallinen, mutta tehtynä samasta kudoksesta kuin nuo merino t-paidat, vähän pienemmällä pään aiukolla ja reippaastikin pidemmällä helmalla. Tälläisenään käy hyvin toisaalta lyhytselkäiselle ja viluiselle.
5
3
I would recommend for a friend
Anonymous customer

15.11.2018 (Edited 15.11.2018)
Syksyn alettua en ole käyttänyt mutta kuin tätä paitaa, pari kappaletta löytyy joita käytän vuoron välein. Merinovilla on magiaa.
Uusia värejä ois kiva nähdä esim. oxblood, vihree, sinistä.
5
0
I would recommend for a friend
Kelley G.

27.11.2018
So warm and cozy.
0
0
I would recommend for a friend
Kelley G.

27.11.2018
So warm and cozy.
0
0
I would recommend for a friend
Ben W.

03.02.2019
At first I thought wool was wool and cotton was cotton, then I realised I don't understand materials. This is much warmer than my other merino baselayer (hiking brand 80% wool) and looks better too! Great to wear under a shirt and well worth the money- buy well buy once!
0
0
I would recommend for a friend
Quentin B.

24.02.2019
Fit, quality and comfort are excellent (and a major advantage of the Särmä tops for me is the availability of the clothes in "long" sizes because of my orang-outan syndrome). I only found one huuuuuuuge problem : there are only two colors available.....(please add other colors :) ).
0
0
I would recommend for a friend
Mitchell T.

26.02.2019
I got this to wear as a undershirt under button down shirts in cooler weather, works great is warm and looks very nice even casually. I wear a size Small but based on stated recommendation went with the XS for it to be nicely snug as I use it for an undershirt.

I just switched from all poly gear to merino wool after years. I've been wearing these products everyday for a month now and am very impressed. There is slight pilling but to be expected, but the description is right these products do not take in smells very easily, just take care of your stuff. Varusteleka is PURE GOLD!
0
0
I would recommend for a friend
Farasha E.

12.03.2019
Runs large. Order one size smaller.
0
0
I would recommend for a friend
Aapo H.

18.03.2019
I would not recommend to a friend
Antti B.

20.03.2019
I'm 188cm tall and ''medium long'' was precisely right size for me. Wool feels amazing againts the skin. Very comfy.
I had to remove 2 stars because white shirt isn't white at all like in the picture. Colour is very yellowish and I dont want to wear pee colour shirt in public.
I believe black shirt would definetly be 5/5 star purchase.
0
0
I would recommend for a friend
K. A.

11.04.2019
Super soft wool, super warm, can be worn as only shirt under jacket even in winter. White shirt can be dyed to any color.
0
0
I would recommend for a friend
Mika S.

11.04.2019
Ennen ajattelin, että "ei enää muuta halua käyttääkään" oli retorinen keino. Särmä vaarinpaita on kuitenkin todistanut minut vääräksi: tällaisen hankittuani ei muut paitani ole nähneet enää käyttöä, lukuunottamatta siistejä kauluspaitoja edustustilaisuuksissa ja puvun kanssa. Ei pahaa sanottavaa.
0
0
I would recommend for a friend
Ossi M.

20.04.2019
Paita istuu hyvin, kun huomioi ohjeen tilata kokoa pienempi. Kerrassaan mukava paita kaikessa käytössä.
0
0
I would recommend for a friend
Z-Jun L.

09.06.2019
This shirt is INCREDIBLY soft. The off-white is also quite yellow/creamy. For reference check the Sarma Worker Trouser pictures (the man in the brown worker hat) to get a better grasp of the color. Off-white is also somewhat transparent, sufficiently where nipples may show.

The material and knit is softer, fluffier, and stretchier than any of the other Sarma Merino wool products I've experienced: the shirt, full wool baselayers, and polo.

In terms of sizing, almost certainly go down one size, and two if you're borderline.
I am a 175/92cm , which has a recommended Small or Medium. I wear the X-Small; with this size, the fit is somewhere between a baselayer and a fitted shirt.
I was going for a tighter fit and this is perfect, given the qualities of the fabric and the cut.
0
0
I would recommend for a friend
Roger M.

01.07.2019
I bought the white model. Take the finn's advice and order a size down unless you just like looser clothes.

Pros:
- Merino, the best stuff around
- thumb holes (I don't use them, I think it's more of a Finnish/Euro thing, but it keeps the sleeves from riding up when you are putting clothes over it)
- 3 buttons and comes with an extra one on the tag

Cons:
- the white one is very see-through, people may comment on your nipples if you're wearing this shirt alone!
- when buttoned up all the way (to the third button), it almost feels like it's choking me. Not sure if I have a weird anatomy or what. I just leave it unbuttoned.

This works great as a base layer or over another shirt, but I don't wear it alone again, because of the see-through issue. I have ordered a gray one and hope it isn't as big of an issue. I wouldn't be surprised if Varusteleka will release a new/updated white model that isn't so see-through.

This shirt will serve its owner well with a bit of care.
0
0
I would recommend for a friend
Leo I.

18.09.2016 (Edited 21.09.2016)
Tämä on se ainoa ja oikea villapaita jota olen etsinyt pitkät tovit. Tuotteen hinta tietenkin säpsäytti hieman, mutta nyt ei haittaa yhtään, päinvastoin kohta toinen tilaukseen.

Paitahan on siis villaa, mutta koska kysessä on merinovilla ei se kutita yhtään. Olen jo ihmetellyt, että miten tämä voi olla näin lämmin, ei tarvii paljoa muuta näin syksystä pitää päällä. Paidan leikkaukset ja istuvuus on luokkaa 10/10 parempaa saa etsiä.

Monia varmasti mietityttää nuo mitat ja pituudet. Oma t-paita koko on M ja tilasin M-long. Paita ei istu silleen tiukasti, hieman rakoa jättäen joka on omasta mielestä paljon mukavampi pitää. Se että paidan helma on mallia pitkä oli ehdoton, saa sen verran hyvin housuihin vedettyä, eikä nouse pois päivän aikana.

Loppuun voisi sanoa että hiton hyvä merinovillapaita, täytyy laittaa puskaradio kiertää.
2
0
I would recommend for a friend
Anne A.

07.02.2017 (Edited 19.03.2017)
Tässä paidassa ei oo kuin yksi huono puoli; kerran tän päälle puettuaan ei halua enää käyttää mitään muuta.
Aina just oikean lämpöinen, pehmoinen ja leikkaukseltaan hyvin pitkälti täydellinen. Kyllä tähän nukkapalloja vähän kertyy, mutta ei normaalia villapaitaa enempää. Keskikokoinen nainen sujahtaa xs-kokoon niin että näyttää ja tuntuu kivalta ja jää vielä tilaa vaikka aluspaidallekin, eli jos on tosi pieni neito, niin pieninkin koko saattaa olla vähän teltta.
Vielä kun sais lisää värivaihtoehtoja -oxbloodin ja metsänvihreän nyt ainakin- niin ei tarvis ite alkaa läträämään värjäyslitkujen kanssa.
6
0
I would recommend for a friend
Henrik S.

17.03.2017
Super material, very comfy and good looking and high quality.
The sizing and cut on the other hand is very generous. I am rather slim and have a chest circumference of 94 cm and use a size x-small. It's still a tad loose for a base layer. I would strongly recommend downsizing.
9
1