Who Made Your Clothes, part 9, Kolmituote
Share on Facebook
This article series by Varusteleka is part of the global Fashion Revolution Week, a campaign that aims at making the sourcing, manufacture, and sales of clothes more ethical and transparent. We believe that this is a damn good thing and thus we were very happy to participate in it for the second time now in 2021.
During this campaign week, we continue the series that introduces our partners and their fantastic gang that makes your clothes and accessories. In this ninth part, you will meet Kolmituote, Salon Seudun Työkeskus Oy (the website is only in Finnish).
Kolmituote makes your Jämä clothes
Kolmituote, Salon Seudun Työkeskus Oy was founded in 1983 at the old cowshed of the Halikko hospital. They moved to their current premises in Salo in 1998, which made it possible for the company to grow and hire more employees.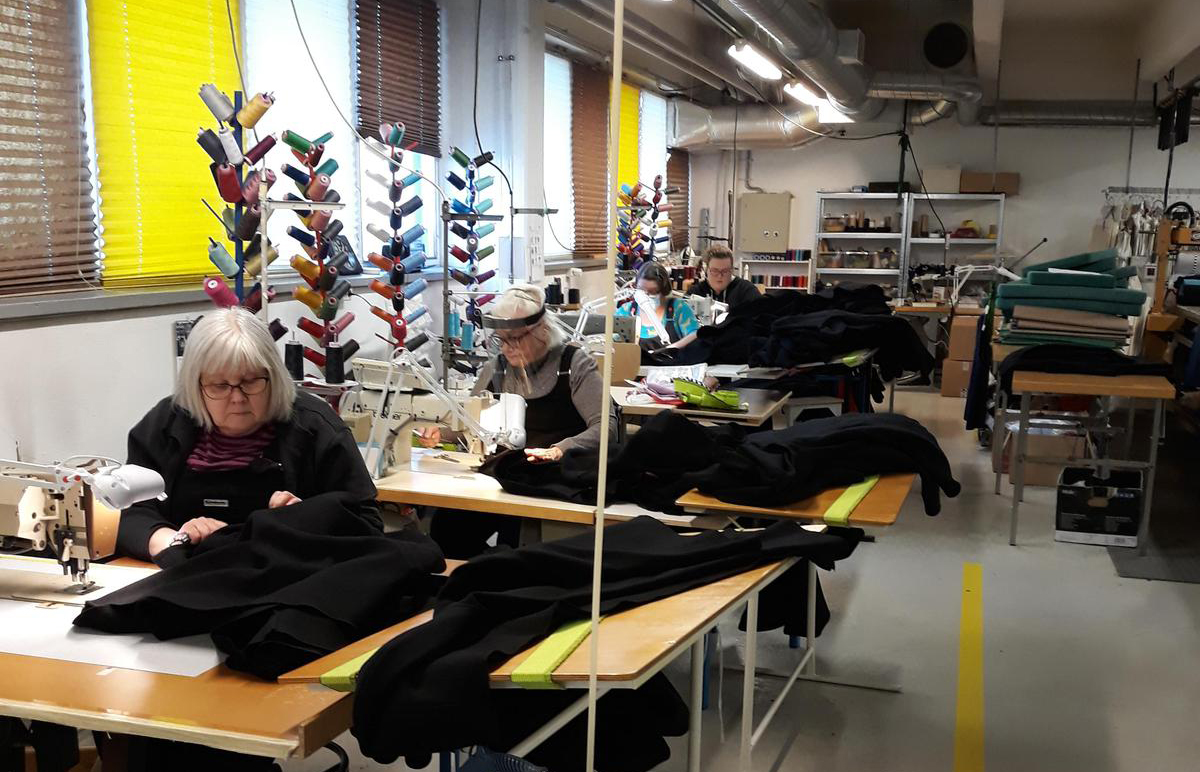 Nowadays Kolmituote is a community of 50 employees. It is a non-profit company owned by the city of Salo together with a few organizations and municipalities. The business idea is to promote and support the employment and rehabilitation of people with disabilities. Kolmituote is committed to doing things right and paying their employees a decent salary.
The collaboration between Varusteleka and Kolmituote began in 2019. Kolmituote makes a portion of Jämä Luhka Cloaks, Blanket Shirts, and Circle Skirts.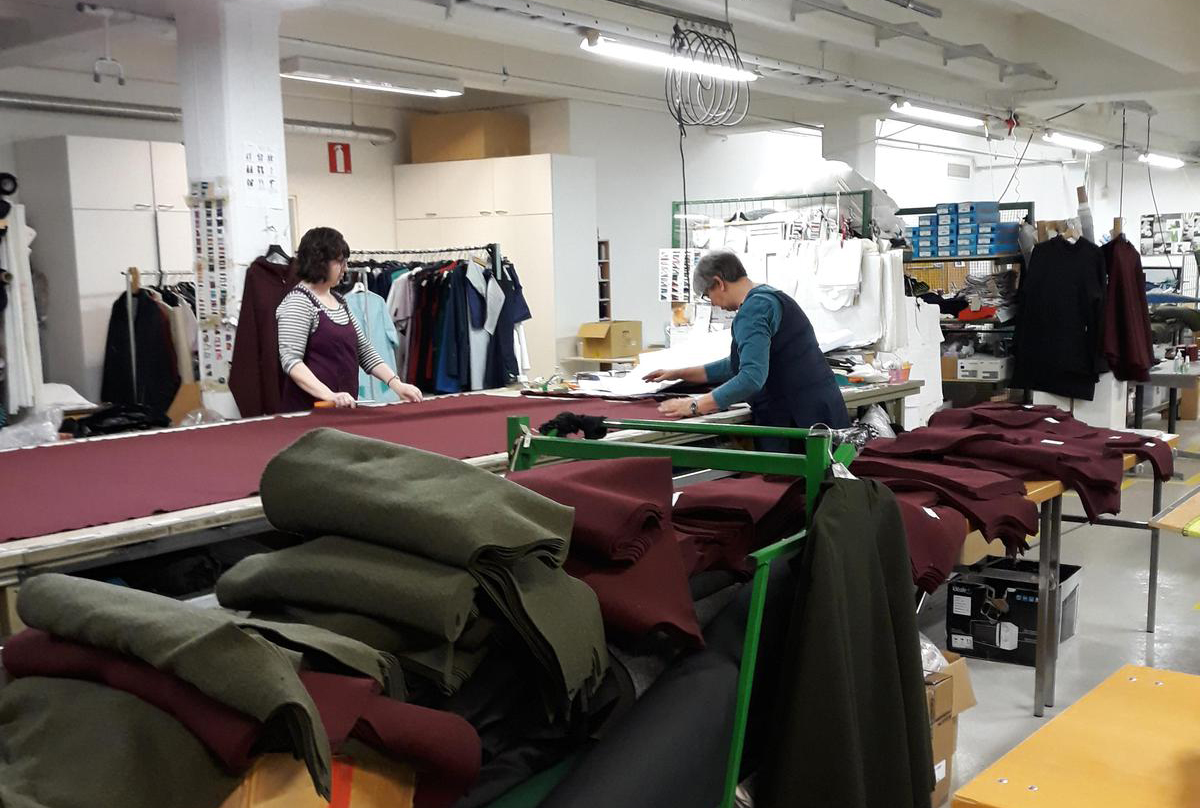 Kolmituote operates in three areas; assembly, woodwork, and sewing. In addition to subcontracting, they make their own products and designs. In 2015, they were given the right to use the Finnish Social Enterprise Mark by the Association for Finnish Work. It communicates that the company has been established to promote a social goal and most of its profits are channeled to advancing social good.
Marianne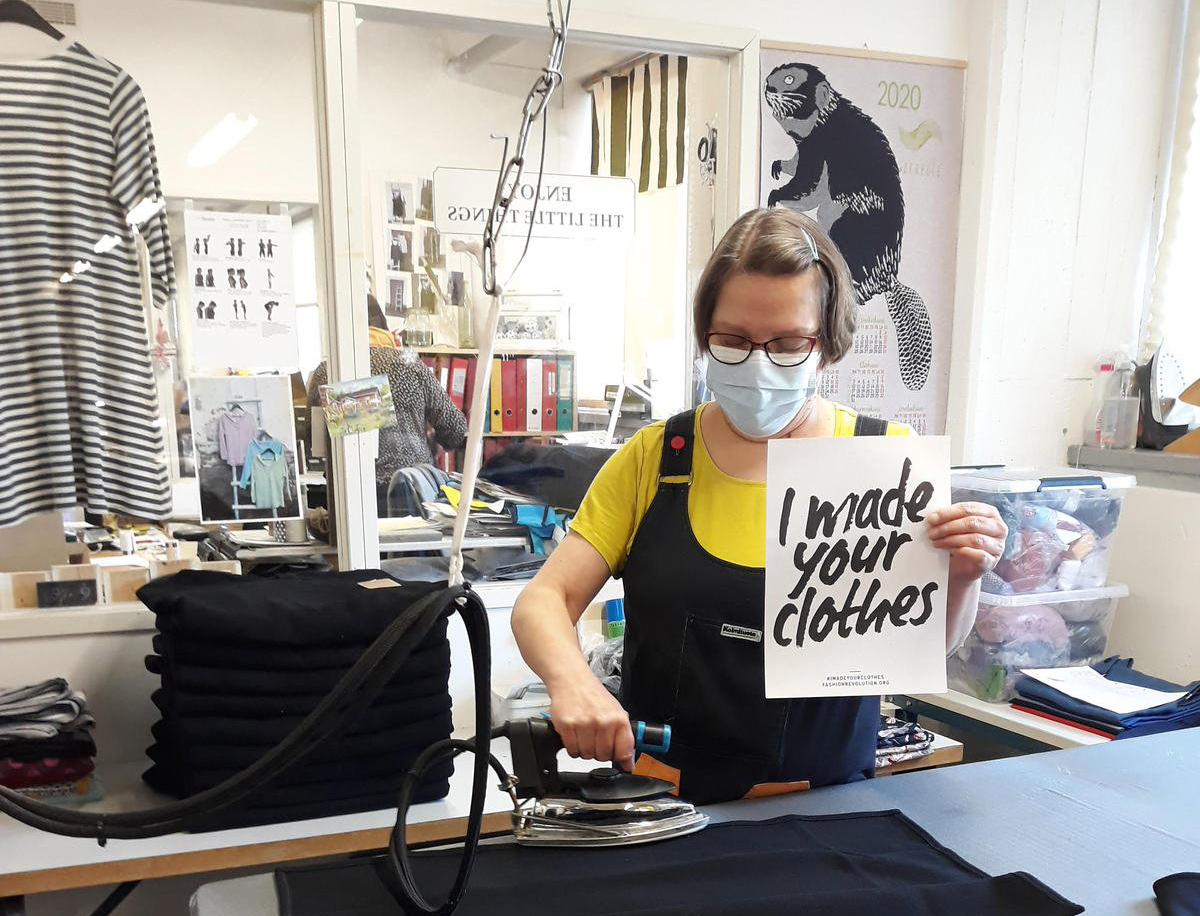 How long have you worked at Kolmituote?
About six years.
What do you do there?
I sew all sorts of things from cleaning cloths to work attire. I also work with finishing the products.
How did you get into this business?
I graduated as an industrial seamstress from a vocational school in 1985 and it went from there.
How do you like your job?
I like it very much. It is very versatile.