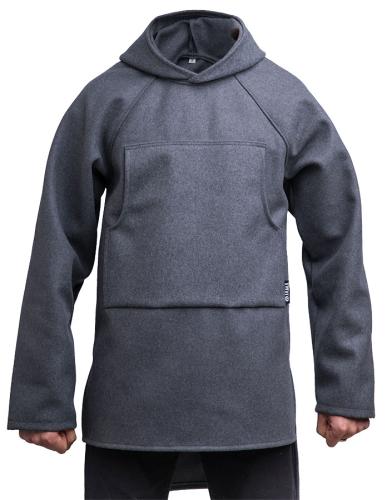 Jämä Blanket Shirt
Price 82.99 USD excluding VAT
Flat Rate Shipping to USA $9.99
97 % recommends
Sold 30 pcs in the last two weeks
Loading products...
Trouble with the metric system? Try our converter: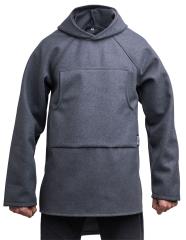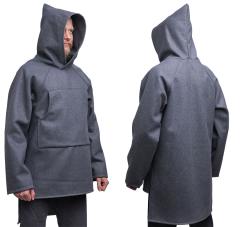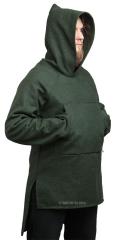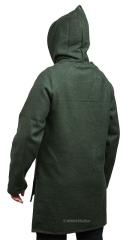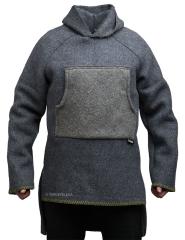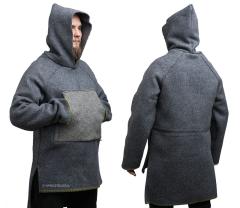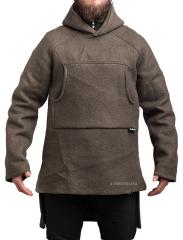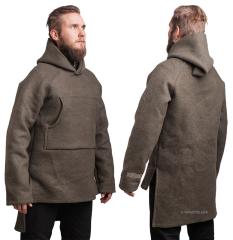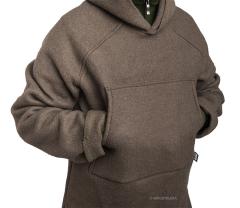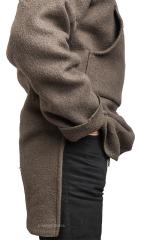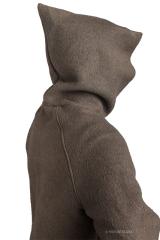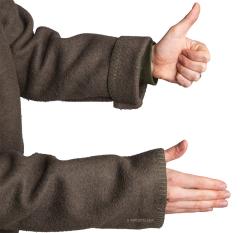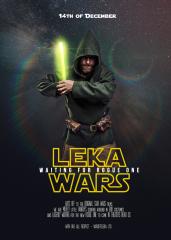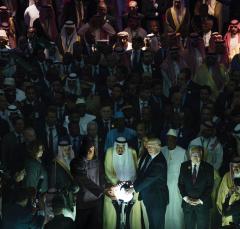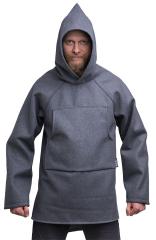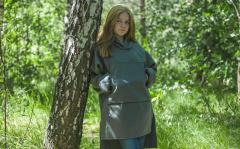 A proper bushcrafty Blanket Shirt, a primite "low-tech" design where the superior natural qualities of wool combined with simple yet clever details make for a very functional outdoors jacket. These are sewn by us using good quality military surplus wool blankets!
Updated pattern! Fits better on the shoulders.
Large chest pocket, positioned a bit higher up on the chest as not to interfere with backpack hip belts or equipment belts worn over the shirt. Great for storage or warming your cold fingers.
Inside the pocket is a smaller pocket, sewn onto the body side of the shirt. This little flat pocket is intended to safely store any important valuables such as mobile phones.
A hood, offers protection from wind and rain and keeps your head warm.
Access slits on the sides to make rummanging through your trouser pockets or accessing equipment on your trouser belt easier.
The hem is way longer on the back, this will keep the crack of your arse covered in any squatting position and it also offers simple protection from wet or cold surfaces when sitting.
Raglan sleeves, these are a really neat thing! No seams anywhere on top of the shoulders means no chafing when carrying backpacks, as a bonus the raglans actually make the jacket look a bit better fitted (as if that would matter with clothing like this...).
Materials and variations
These are made from proper quality military surplus blankets. As availability of military surplus varies so does these shirts, we use what is available! This means that colours (even in the same jacket) and prices can vary, some stuff is more expensive, some cheaper.
JNA, these former Yugoslavian army blankets are nice quality, coarse but dense. Judging from our burn tests we guess these are 100% wool, but naturally we can´t be 100% sure so we´re not promising anything. The colour is a nice ghastly brownish-greenish gray.
Polish, made from Polish army gray blankets. These Polish blankets are a little, tiny bit thicker than most blankets (i.e. very thick). Our burn tests show that these are either 100% wool or a very, very wool heavy mix (90/10 wool/polyester for example). Model shown in the main picture.
H.R. Co., we have no idea about the actual origin of these, the only clue is a tag saying "H.R. Co Wool Rich Blanket" which appears to have been added later. The special thing is that the material is more like "normal" fabric, thinner and much more dense, almost like if a standard blanket would have been flattened by a steam roller. This makes these shirts feel a bit less cumbersome. Our guess is that the material is 90% wool. These cost a little bit more than the other models due to the fact that the hem and sleeves have all been finished by folding and stitching them, as opposed to most other blankets that come with their edges finished to begin with. The colour may rub off onto other clothing, so don´t wear your fanciest silk dress shirt underneath!
Finnish wool, this is the stuff used in Finnish army M/65 series of field clothing. It's strong qualities are a large wool content and the fact that it really is meant for clothes, so it's more durable compared to cut-up blankets. Army surplus!
And more to come, we will surely be making these from other materials in the future and as that happens we will update this spot.
Sizing
These are made in three sizes and the drop down menu indicates the recommended user height and chest circumference. A blanket shirt will never fit like a nice suit, but by choosing the right size you will get a functional garment that fits the purpose it was made for.
The most important measure is the chest, if the shirt is too tight you simply can´t get into it, if it is a bit too big: nobody cares, you look like a hobo anyway! The sleeves are generously long. Too long for you? Just fold them up for the perfect custom fit!
The model in the photos is 178 cm tall and has a chest of 95 cm. The shirt is a size S. This size leaves just enough room for a wool mid layer shirt to be worn under the Blanket Shirt.
The model in the photos is 5' 10" tall and has a chest of 37". The shirt is a size S. This size leaves just enough room for a wool mid layer shirt to be worn under the Blanket Shirt.
In the chart below you can see the actual centimetre dimensions of the shirts: first chest circumference, then front length from collar to hem, back length from neck seam to hem, and sleeve length from the center of the neck to the cuff (this measuring style works better with raglan sleeves). These measurements may vary a cm here or there from shirt to shirt.
| Size | Chest circumference | Front length | Back length | Sleeve length |
| --- | --- | --- | --- | --- |
| Small | 118 | 69 | 93 | 90 |
| X-Large | 136 | 72 | 94 | 90 |
| 3X-Large | 152 | 73 | 96 | 90 |
| Size | Chest circumference | Front length | Back length | Sleeve length |
| --- | --- | --- | --- | --- |
| Small | 47" | 27" | 36.5" | 35" |
| X-Large | 54" | 28" | 37" | 35" |
| 3X-Large | 60" | 29" | 38" | 35" |
Jämä is upcycled surplus
Click here for the whole Jämä selection.
Jämä is a Finnish word meaning leftovers or scraps. It's also one of our house brands for equipment made from recycled or surplus materials. From time to time we accumulate stuff that doesn't sell well but is made out of outstanding materials. We've also got several capable seamstresses here, and the equation is pretty clear: cut that useless stuff apart and sew it back together to create something useful.
Because Finnish labour is one of the most expensive in the world, these are very simple, practical and rugged in design. Our development and prototype production remains in-house while most of the production is outsourced to Turku - still within Finland. Simplicity means strength: the fewer parts there are, the smaller the chance of breaking anything.
Recommendations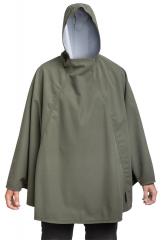 Jämä green Luhka
82.99 USD
Viewed together.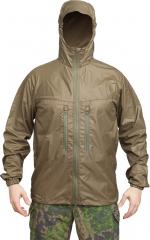 Särmä TST L3 Wind jacket
55.99 - 73.99 USD 73.99 USD
Viewed together.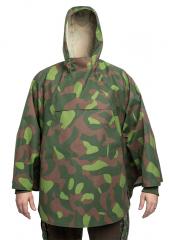 Jämä M91-Luhka
82.99 USD
Viewed together.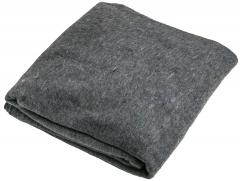 Disaster control blanket, surplus
27.99 USD
Viewed together.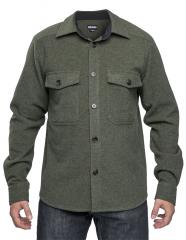 Särmä Wool Field Shirt
91.99 USD
Sometimes purchased with.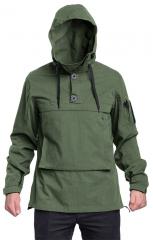 Särmä Windproof Anorak
64.99 USD
Sometimes purchased with.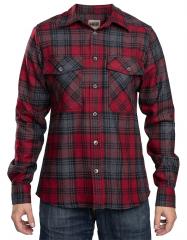 Särmä Wool Flannel Shirt
91.99 USD
Sometimes purchased with.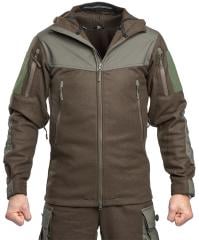 Särmä TST Woolshell jacket
183.99 USD
Sometimes purchased with.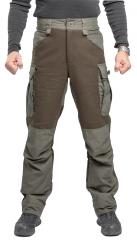 Särmä TST Woolshell trousers
165.99 USD
Sometimes purchased with.
Finnish M65 wool trousers, gray, surplus
18.99 USD
Sometimes purchased with.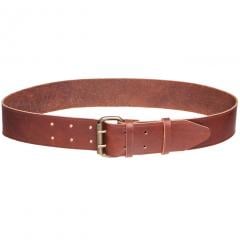 Särmä leather belt, veggie tanned, 50 mm
36.99 USD
Might be of interest.
Reviews
You have already submitted a review. You can edit your text by clicking on it.
Log in and write a review.
Remove filter
Suomi
(13)
English
(17)
I would recommend for a friend
Tommi H.

30.04.2017
I would recommend for a friend
Jaakko M.

23.06.2017 (Edited 09.12.2017)
Hämmästyttävä vaate. Ollut toistaiseksi lähinnä kaupunki-käytössä, mutta vakuuttaa vahvasti. Alla t-paita, niin on pärjännyt juhannus säässä pienessä vesisateessakin. Eikä edes ison miehen päällä näytä mitenkään hullulta, kunhan ei laita huppua päähän. Jykevä materiaali (vihreä huopa), pitää tuulta ja pientä sadetta, kutittaa yllättävän vähän ihoa. Joskaan en ole villan kutittamiselle kovin herkkä. Tasku on yllättävän näppärä, vaikka sijoitus on hiukan epätavallinen. Iso plussa kännykkätaskusta.

Tällä käytöllä täydet 5/5, mutta tarkennan arvostelua, kunhan käyttöä tulee lisää. Varsinkin eräreissuista selviämisen testaaminen kiinnostaa ja saattaa vaikuttaa arvosanaan. Kunhan säät kylmenee. Mutta kyllä tästä tuli nopeasti luottovaate näillä sääolosuhteilla.

Edit joulukuu '17: nyt on vermettä aika paljon ulkoilutettu ja mielipide on entistä positiivisempi! Aivan täydellinen metsässä rämpimiseen. Alle tilanteen mukaan hengittäviä kerroksia ja reppuun anorakki, jos sää menee aivan onnettomaksi. Rämmin kolmatta tuntia peräkkäisiä hakkuualueita selkä märkänä, mutta pysähtyessä ei tuntunut ollenkaan pahalta, kiitos merinovillaisen aluskerraston ja villaisen päälikerraston. Toisella kurjan kostealla reissulla vedin alle peltipaidan lisäeristykseksi ja tauolla kuuskakkosen takin viimaa vastaan. Kesällä tuli muutama yökin nukuttua semisuojaisessa paikassa vain vetämällä huppu silmille ja kädet taskuun. Lintutornissa värjöttelyssä toimii myös mainiosti.

Itsenäisyyspäivän nurkilla tuulisessa pakkassäässä pääsi viima kutittelemaan helman alta, mutta huosujen vyön siirtäminen miehistövyöksi pussitti mukavasti alaosan ja taas tarkeni.

Mielessä on paljon pieniä lisäyksiä joita aion tehdä/teettää, kuten hihan kiristys pompan napeilla, kartta- tai hanskatasku selkäpuolelle, paracodista tehty lenkkikuja pikkusälälle, ja niin edelleen. Näin yksinkertaiseen vaatteeseen kun voi lisätä omaa näkemystään verrattain helposti.

In English: pretty much perfect outer layer for any strenuous activity that combines sweating with cold weather (e.g. Finland all year round). Warm and breathable, durable, not flammable and easily repaired. Highly recommend.
8
1
I would recommend for a friend
Eamon B.

28.09.2017
This is a perfect outer layer for any kind of outdoor activity. The pocket is a lot roomier than I originally thought.
6
1
I would recommend for a friend
Nicolas P.

09.11.2017
Erinomainen kapistus. Ollut käytössä ihan kaupungilla hipsterivaatteena sekä puskapusakkana metsässä. Suojaa mukavasti säältä ja alle saa kerrastonkin. Loppupeleissä erittäin toimiva jokapaikan vaate.
4
0
I would recommend for a friend
Christopher H.

16.11.2017 (Edited 16.11.2017)
I grabbed one of the older pattern H. R. Co. shirts and absolutely love it. It's been out on several hunting trips and is incredibly cozy in cool weather. The pocket is perfect for holding extra ammunition, packs of jerky, or a flask of your favourite warming beverage! The lengthened rear is great for preventing your ass from getting too dirty or cold when you need to take a seat in the woods. The fit is great, the colour pleasant, and the material comfy. I would recommend wearing a light layer underneath though (I wear a telnyashka), as the wool can get a little itchy and rough on certain pieces of skin.

Also huge unexpected bonus that it makes me look like an angry forest monk festooned with weaponry.
20
0
I would recommend for a friend
Greg W.

21.11.2017
I have the Finnish wool , on the wool itchy scale I give it a solid 5. . I would say the fabric on mine was new when sewn , at least that's how it appears to me. I ordered the XL and I'm 5'10 ,162 lbs of apathy , 40" chest. Fits perfect. This thing is WARM. I would say wear a silk weight under it as it's a little itchy if you are sensitive to wool. I have room for another layer over the silk if need be, but I'm not sure I would need it until it got colder than my local environment. This thing has its own vibe , and it's really cool. The transition from the hood to the garment is really well thought out as there isn't much gaping going on, it's not drafty. Only down side I can see is your peripheral is going to be zero when the hood is up, but if you are wearing this you are pretty much a wizard anyway. My wife thought I looked Hot with it on.. I was in fact hot.
16
0
I would recommend for a friend
jukka k.

05.12.2017
Paras vaate!
Toivotaan että kestää koko loppuiän, varmaan joutuu haalimaan varalle yhden jos sattuu joku hyvä uusi sarka kohdalle.
4
0
I would recommend for a friend
Arthur M.

16.12.2017
Recently I wore the Finnish wool version in -27oC wind chill Canadian weather with a cotton shirt and a commercial fleece underneath. I was comfy. A better base layer and I should be set to -40o or colder. The deep front pocket is very handy, and I continue to be pleasantly surprised at how warm the hood is. I am being asked where I got my blanket shirt and I point folks to your web site. And FYI, flat rate shipping to Canada took seven days door-to-door. Great product, fair price, very good trans-Atlantic service.
7
0
I would recommend for a friend
Jerry S.

03.01.2018 (Edited 03.01.2018)
I bought the finnish wool... WARM perfect for buschcraft in any colder condisions! 10/10
5
0
I would recommend for a friend
Marko V.

15.01.2018
Luultavasti paras huppari ikänä! Testattu metsässä koiran kanssa ja jokunen tunti peurapassissa ja -kytiksellä. Metsästyskaverit kadehtii (mikä on tietysti pääasia). Toiminee myös larppirekvisiittana, koska sain kosolti facebook-tykkäyksiä kääpiöprofiilikuvasta hupparissa (tai hupussa). Suomen armeijan ylijäämäsarkasta (vai -sarasta) suomessa tehty toimiva huppari! Voi olla parempaa? Ei juurikaan. Jos on niin ostan heti. Ostaisin kaksi, jos en olisi jokseenkin varma, että vaate kestää vaikka kuinka kauan ja kauemmin.
1
0
I would not recommend to a friend
Jani K.

22.01.2018
Omani on H.R.Co mallia. Ihan asiallinen käytössä ja hyviä ominaisuuksia. Valitettavasti vain huovan leikkausreunat lähteneet purkautumaan varsin nopeasti (ostettu jo edellisenä talvena, mutta silloin oli päällä ehkä kaksi kertaa). Vielä ompeleet pitää, mutta en tiedä miten pitkään. Ehkä muut mallit parempia tuon osalta. Omassani huolettaa hieman tuo kestävyys.
2
0
I would recommend for a friend
Iro-Matias F.

18.02.2018
Yhden viikonlopun jälkeen aivan myyty tähän huppariin. Kesti hyvin ja piti lämpimänä viikonlopun ryynäämisen reilun viidentoista asteen pakkasessa.
2
0
I would recommend for a friend
Pasi L.

27.02.2018
Tiukka -23 pakkanen ei purrut tän huovan läpi (sa sarka). Alla oli merinokerrasto ja pari villapaitaa. Päivän tarkeni pilkkireissulla hyvin ku ei siirtymillä hionnut samanlailla, kuin pilkkihaalarissa. Illalla oli hitonmoinen nuotio, mutta kipinät ei polttanu reikiä ja savunhajut lähti tunnin tuuletuksella. Ja onhan tää ny muutenki aika eeppinen vaatekappale!
5
1
I would recommend for a friend
osmo h.

03.03.2018 (Edited 03.03.2018)
Takki ajaa asiansa ja materiaali ( sa-sarka ) ei voisi parempaa olla.


Kaipaisi kuitenkin yhtä kokoa lisää valikoimaan. Luulen että XL on suurimmalle osalle tilanneista turhan suuri mutta joutuvat tyytymään siihen koska S taas aivan liian pieni. Itse olen 188cm pitkä 113cm rinnanympäryksellä ja ottaisin pykälää ( en kahta kuten s ) pienemmän takin koska tässä on leveyssuunnassa liikaa kangasta vaikka alla olisi paksuakin paitaa.


Hupun leikkauksen voisi myös vaihtaa tälle vuosituhannelle koska silloin se olisi käytännöllisempi jos päässä on jo valmiiksi esim.pipo, ulkonäöstä puhumattakaan.

5
0
I would recommend for a friend
Eric W.

31.03.2018
You will look like a professional hobo wearing this.

Got enough room inside for several layers of clothing. It's very durable, so it works well as an outer layer. Fell down a hill through some thorny bushes wearing it, this thing just laughed, I didn't.

Front pocket has loads of room and the phone pocket inside fits even quite large phones! Thought it was positioned quite awkwardly in the beginning, but it makes sense after a while.

If you don't give a shit about looks, or want that sortof-Jedi look, and want something you can abuse, this is a pretty decent choice.
6
0
I would recommend for a friend
Lassi K.

11.04.2018
Meillä partiossa johtajien tiimiasuna H.R Co pusakka ja toimii hommassa erinomaisesti. Tasku on riittävän tilava, leikkaus mukava ja materiaali lämmintä mutta hengittävää.
1
0
I would recommend for a friend
Lavilla I.

14.06.2018
Hello ... I received this article today. It belongs to the category of second-hand products, and the state is totally satisfactory. The deal with the staff of the store, has been exceptional as usual ... they answered two consultations very fast. They are a team of 10 ... continue like this. Greetings from Spain.
3
0
I would recommend for a friend
tapio f.

06.11.2018 (Edited 06.11.2018)
Pakkohan tätä on kehua. On nyt yhden reilun puolitoista vuotta komeillut eteisen naulassa ja päässyt ulkoilemaankin säännöllisesti. Talven hiihtovaelluksella päällimmäisenä kerroksena lyömätön. Kesällä juhannuksena kalatakkina lyömätön. Koirien kans ulkona rymyämiseen lyömätön. Pienille päiväretkille kävellen lyömätön. On tämä päälle istuttu myös jalkapallokatsomossa ja ollut myös pyhätakkina saaden kadehtivia katseita ja kyselyitä. Ainoa "miinus" tulee siitä, että tällaiselle 194cm pitkälle suht pitkäkätiselle hihat voisivat olla aavistuksen pidemmät mutta ymmärrettävästi koot ovat rajattuja. Sinänsä hihojen lyhyys ei myöskään isosti ole missään häirinnyt, talvella vetää vaan pidempivartista tumppua käsiin. Toimii myös pilkkitouhuissa älyttömän hyvin kun voi siirtymien ajan nauttia elämästä tämä päällä ja kalastaessa paikallaan ollessa kaivaa sitten talvitakkia tämän päälle. Toimii kuin junan vessa. Käytössä siis SA-sarka versio.
2
0
I would recommend for a friend
Arttu A.

05.01.2019
Paras eräjormailutakki, jonka olen omistanut ikinä.

Syksyllä Lapissa ja Norjassa ensitestissä oli vielä turhan lämmin päiväkäyttöön aurinkoisella säällä, mutta retkikumppanit vihertyivät kateudesta iltanuotiolla hautuessani mukavasti tähän takkiin vuorautuneena. Täydellinen myös aktiiviseen toimintaan pikkupakkasilla villapaidan kanssa, ei kuuma, ei kylmä, hengittää, pitää kosteuden ulkona, ei kirraa, eikä kahise.

Erinomainen takki myös jousiammuntaan, sillä takissa ei ole tielle tulevia saumoja tai kauluksia, ja väljä istuvuus mahdollistaa laajat liikeradat ilman ongelmia. Myöhemmin aion kokeilla takkia myös metsästyskäytössä, mihin se varmasti soveltuu hyvin.

Ostamani XL-koon takki on tällaiselle 177 cm/70+kg jantterille kyllä hieman iso (mahtuisin sisään varmaan kaksinkerroin), mutta pukemalla vyön takin päälle ongelma ratkeaa helposti ja samalla saa hienon joulutonttu-/larppaaja-lookin kaupan päälle! Vyölle saa tietty näppärästi puukon, nuolet ym. varusteet ripustettua.
0
0
I would recommend for a friend
antti r.

20.02.2019
Mahtava pusakka, ei kutita, on lämmin ja mukava. Itsellä koko xl on reilu mutta s- koko pieni.
1
0
I would recommend for a friend
Tish T.

22.02.2019
This is an unbeatable cold weather garment for the price. I have several high quality wool anoraks and hoodies, such as Boreal Mountain and Asbell Wool, and this one is competitive as long as you realize it is a very basic garment. The Jama Blanket Shirt (Finnish Grey XXXL) I purchased is half to one third the price of similar wool hoodie / anorak like garments elsewhere. It is extremely basic, with no zippers, or draw strings, but that does not detract from the overall quality, and thermal / insulating qualities. My comfortable coat size is XL to XXL (with layering). The XXXL Jama Blanket Shirt fits very well over my standard winter coat (ie. a size 46 Filson Cruiser, or XXL Anorak. I will use it as an emergency over garment in extreme cold, rolled up or scrunched up in my backpack. I am going to purchase an XL shirt soon as a mid layer under my usual winter coats, and will experiment with it as a pajama top in my sleeping bag or insulated Jerven bag. At the price, I would recommend getting two - one that fits comfortably / true size as a mid layer - and the other one larger to wear over top. I believe that such a combination over a good base layer would provide good thermal protection to about minus 20 - 25 degrees Celsius (as long as you had proper winter gloves, boots and hat). Although the shirt is quite dense and thick, I would not rely upon it entirely in a cold arctic wind chill, as high volume, freezing wind would probably blow through. I would wear a light windproof shell over top as needed.
1
0
I would recommend for a friend
Farasha E.

12.03.2019
When I wear this I feel like I am inside of a blanket, and I never want to take it off. Despite being bushcrafty, which is a fad, this is a damn fine shirt.
0
1
I would recommend for a friend
Paul M.

12.03.2019
I took a chance on sizing and got the Finnish Wool model in size Small. I am 5'10" 165 lbs, with a 39" chest, and the fit is excellent; enough room underneath for a light sweater. The Finnish wool is a great match with a surplus Finnish M65 cap. Warm, fairly water repellent, and the pockets are very well designed and well placed. Highly recommended!
0
0
I would recommend for a friend
Chris L.

30.05.2019
This is an excellent piece of kit for working in cold weather. It traps heat well, especially in combination with a merino wool base layer, but it is also breathable and resists condensation even if you work hard enough to sweat. The wool is thick and durable while still allowing for easy movement. I am 175 cm (a little over 5'8") and 81 kg (about 180 pounds) with a fairly big chest and shoulders for my size, and I ordered a Small. The fit is comfortably loose over a base layer and t-shirt without being floppy, though it's a little snug to pull over my head because there is no lateral stretch. This is by design and not a problem as long as you are able to lift your arms straight over your head. An XL might be cozier for relaxing, but on the job, the Small gives me plenty of warmth and mobility without the bulk of the triple-layer system (not counting the t-shirt) I used before getting this blanket shirt. I don't get caught on sharp edges as much as before, and as a bonus, my coworkers are all jealous of how cool it looks next to their puffy winter jackets. A well-chosen outer shell would still make the blanket shirt a less bulky choice than what most of them wear.
2
0
I would recommend for a friend
Scott B.

17.07.2019
I absolutely love this blanket jacket/shirt, it keeps me very warm. I got the triple X, it's a bit big but it's just more blanket to warm you up. Highly recommended!
0
0
I would recommend for a friend
Curtis 7.

28.07.2019 (Edited 18.11.2019)
If you like being cozy, making tourists think that there really are forest folk, and sitting on wet logs, this is the shirt for you. I recommend wearing a long sleeve base layer for extra comfort. You can put many things in the chest pocket such as extra beers, leaves for saving, a Glock 19, a small ax, and also a cell phone if you require such things. The wool shirt is the best wool shirt for camping and poking about in the woods while you try to speak with lichens. Alaska approved, I would suggest all my friends to buy one.
0
0
I would recommend for a friend
Luis M.

31.07.2019
I agree with all the good and positive things other reviewers have written about this garment, including the humorous quips about communing with lichens. So, let me be the one to inject a sober note into all the fervent praise. It's the hood. I dislike the hood. Why? Because I can't see anything when I pull it on. The problem isn't its depth, which I appreciate. The problem is that the open front closes up on me and completely envelops my head and face. I can't see forward at all. I've tried various ways of folding the front of the hood, and none of them worked well for keeping it open in front.

Since I also own a Luhka made from the same fabric, I can directly compare the hood construction between the two garments. The Luhka's hood is fantastic. It's just the right depth and the shape keeps the face open just the right amount. The difference is in the construction. It's clear that the main labor cost of the Luhka is in the hood. Whereas, my bet is that they saw the Anorak's hood as a place to cut labor costs.

All is not lost though. This is such a basic, yet superbly made garment, made with such a great fabric, that it just cries out to be owner-customized. I modified some things on my Luhka to make it even better. I'll be modifying the hood on my anorak to make it perfect for me. All is well. I definitely recommend the anorak, just be aware of its limitations and expect to have some fun with a needle and thread to mod it after you buy it. Or, maybe it will work fine for you as-is. Enjoy it either way.
0
0
I would recommend for a friend
Tapio P.

17.10.2019
Pituus 176 cm, rinnanympärys 96 cm, pään ympärys 62 cm, SA-sarkainen blanket shirt.

S-koon vaate oli kuvauksen mukainen, eli villapaita mahtui alle ja istuvuus oli rintakehästä napakka. Pukeminen oli kuitenkin haasteellista, ja varsinkin pään kulkutie kuupalleni erittäin ahdas. Vaihdoin XL-koon tuotteeseen, mikä puolestaan oli tehdasasetuksilla liian väljä. Ompelija korjasi ja lopputuloksena erinomainen vaate kaikenlaiseen ulkoiluun.

Tässä tuotteessa yhdistyy ihmemateriaali, eli villasarka, ja mieltä hivelevä yksinkertaisuus. Oiva peitto myös latautumishetkiin Nivan takapenkillä.
0
0
I would recommend for a friend
Chris K.

09.12.2019
As a fan of the M65 wool, this thing is perfect. Comfortable, warm and durable. Nothing fancy, but the perfect shirt for extra warmth and protection. The XL fits perfect for me (188cm/6'2", 85kg/187lbs) with up to three layers underneath. For spring and fall I would prefer a size between the S and XL, but that a personal preference. The reason for the half-star less is the hood - Please make these with the Luhka-hood, which is so much better.
0
0
I would recommend for a friend
Gerrit L.

13.02.2020
Now I look like a Hobo too! It's warm, it's wool, it fits my misshapen body or literally any body really. If you feel like you need to scratch yourself to death, wear directly on your skin!
0
0