Varusteleka manservant, surplus
Price 36.99 USD excluding VAT
Flat Rate Shipping to USA $9.99
Army surplus
Trouble with the metric system? Try our converter: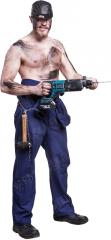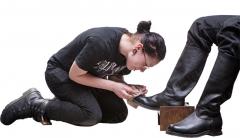 Need someone to do the dirty work? Someone who does exactly what you order him to do - who dresses up just the way you want? Stop worrying! We received a small batch of used but serviceable manservants!
Note: the one seen in the picture is just one of the possible models you might get. These vary a bit, but all are equally serviceable.
Why hire some Mexican maid when you can grab almost as good, multi-purpose manservant for an affordable one-time price? These can do whatever the maid does, and a lot more - see the extra pictures for ideas! Remember, a manservant is not just a decorative element around the house, you can pack it with you anywhere you go.
Wash in 40 degrees, preferably by hand. Air dry only! Store in a dark and cool place. Most basements are perfect for this purpose!
These manservants are ordered directly from our German partner, but we can't guarantee ethinicty - most of them are apparently made in Poland. Colour and shade vary depending on place of manufacture and condition, if you preferences regarding this, let us know on order comments and we'll try to find matchng colours. However, we do reserve the right to send any coloured specimen, and it's usually impossible to get a certain colour in a certain size.
The manservants we sell are used. They have seen unforgiving use, so expect general scruffiness, holes, repairs and evident signs of a loooong storage time. With some care, washing and oiling they'll still have a long service life ahead.
Update 01.04.2011:
We have recently received some complaints about the nasty, rotten cabbage -like smell some of the manservants have. You can get rid of this only by airing them out well - do not stuff them into a washing machine, or the smell will catch onto other clothes and even the machine itself!
Recommendations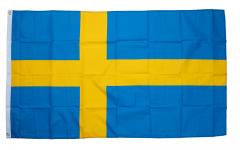 Some kind of a flag, 150 x 90 cm
5.99 USD
Often viewed together.

Ekol Leather Oil, 0.25l
6.99 USD
Might be of interest.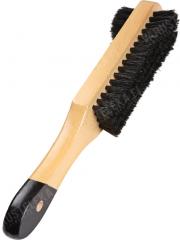 Shoe brush, dual action
5.99 USD
Might be of interest.
Reviews
You have already submitted a review. You can edit your text by clicking on it.
Log in and write a review.
Remove filter
Suomi
(2)
English
(1)
I would recommend for a friend
Toni T.

20.04.2017 (Edited 23.05.2019)
Tämä oli parasta palvelua mitä olen rahaa vastaan saanut missään. Harmi, että monet luulivat tätä pilaksi.
62
5
I would not recommend to a friend
Jean N.

28.01.2018
always handy to have a handyman, although these worked out not to be handy at all,
hanging around
annoying the everybody including the postmen
stincky
smelly
never there when needed, as well as always there when you wished they were lost (forever)
but (as we Dutchies say: never look a given horse in the mouth) what could you expect for that reasonable price
18
3
I would recommend for a friend
nico S.

01.06.2018
Apulainen tuppaa olemaan liiankin ahkera putsaamaan paikat kaljatkin putsaa jääkaapista, muuten ei moitittavaa kunhan muistaa pitää juomiset lukkojen takana
6
0
Army surplus
Military equipment is traditionally excellent stuff; it combines durability with very affordable prices. Army surplus finds its way to the civilian market in the following way: the armed forces of one country or other decides to get rid of big batches of perfectly serviceable gear due to cuts in military budgets, said gear becoming obsolete or redundant or some other similar reason. Some of this stuff then finds its way to our storehouse, sometimes directly, sometimes through a third party. Every once in a while we even get random batches of collectibles and rarities from obscure corners of the world.