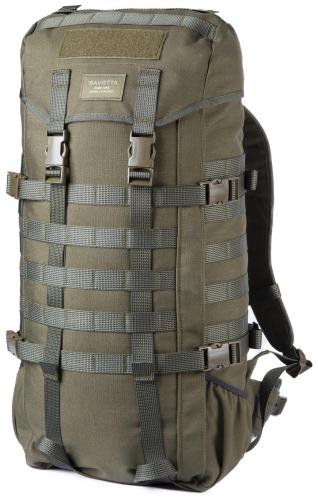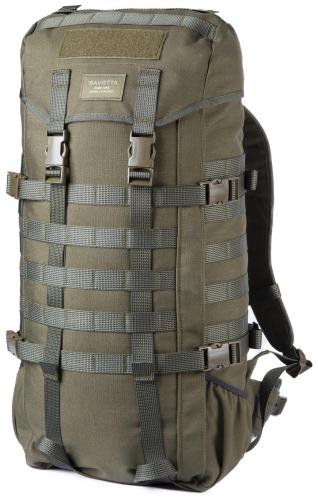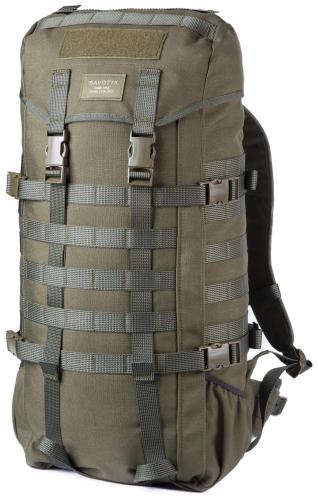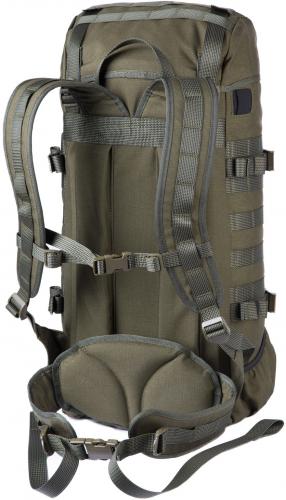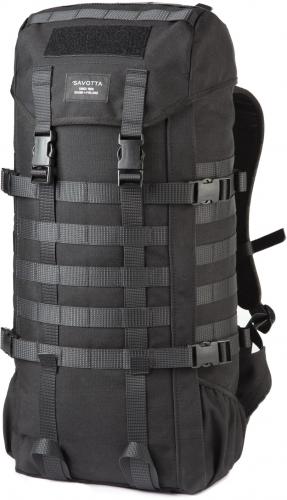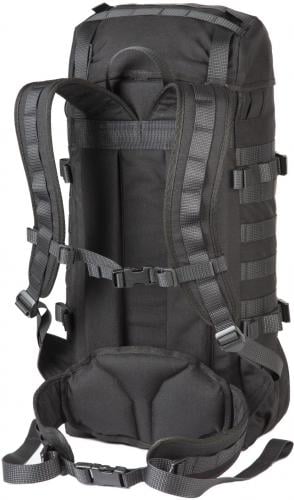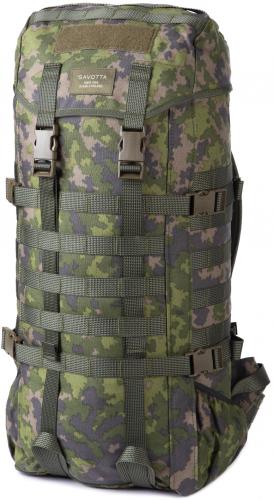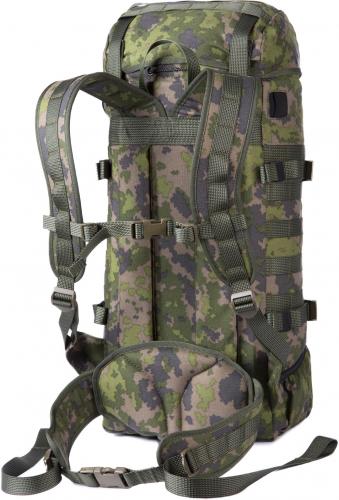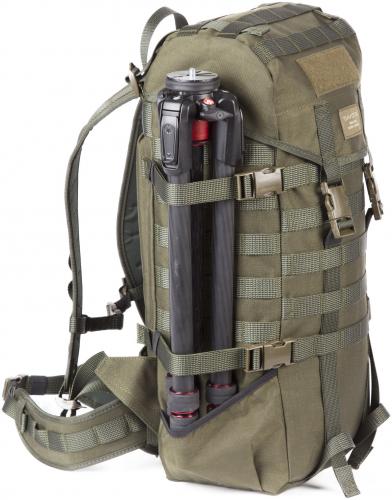 Side pocket and straps allow you to carry long items as well.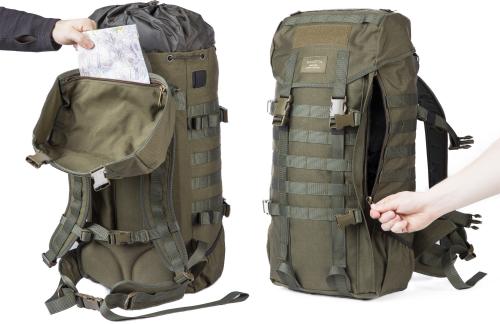 Zippered pocket in the lid and a quick-access side.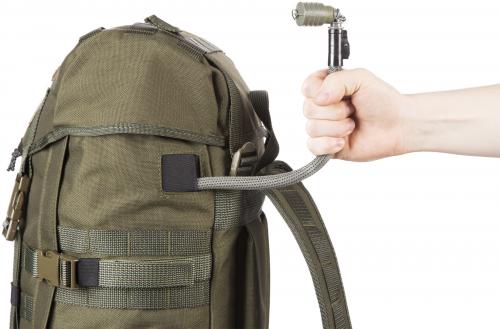 Passage for hydration tubes.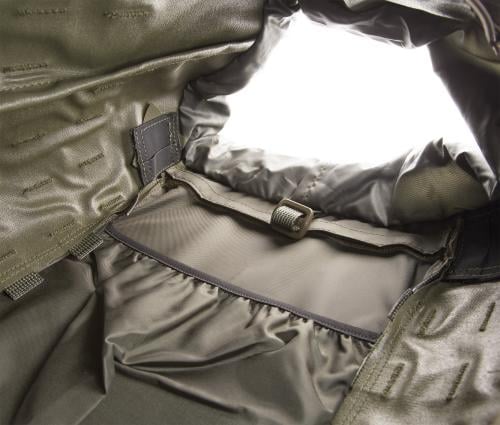 Hydration bladder hanging loop.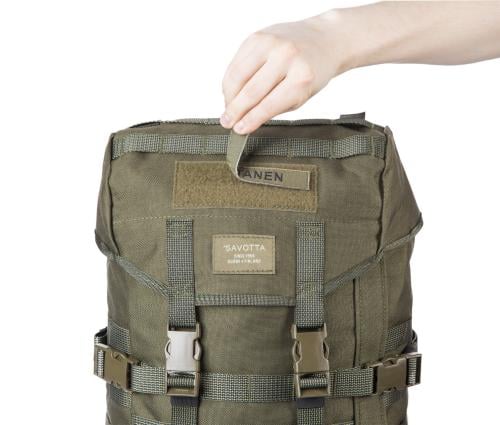 Loop base for name tag, morale patch or flag.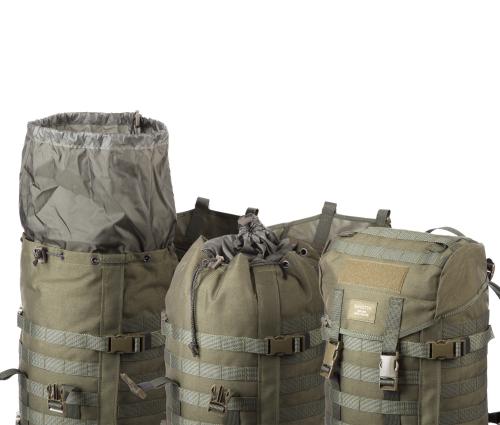 The top allows for overpacking and closes securely.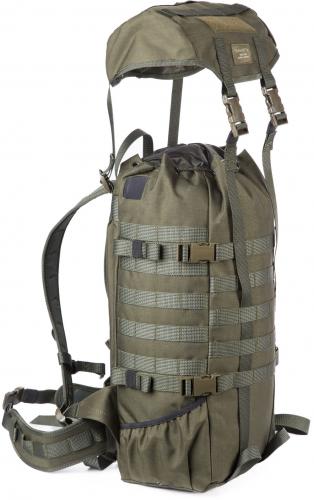 Fully adjustable top for overpacking and compression.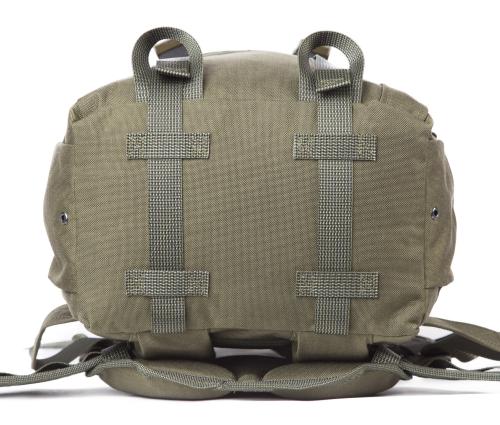 Utility strap attachment points in the bottom. The integrated straps can also be used to tie down stuff.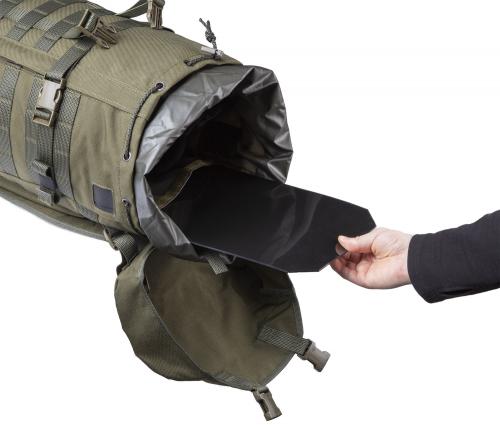 The simple back panel is easy to slide in or remove.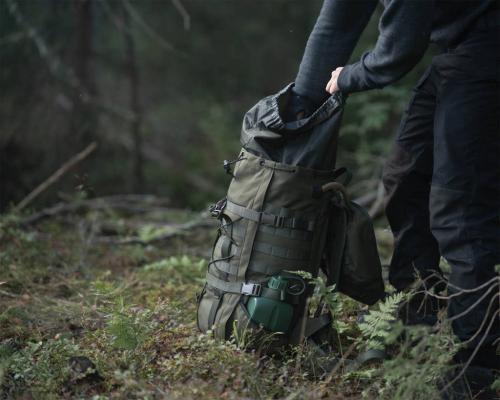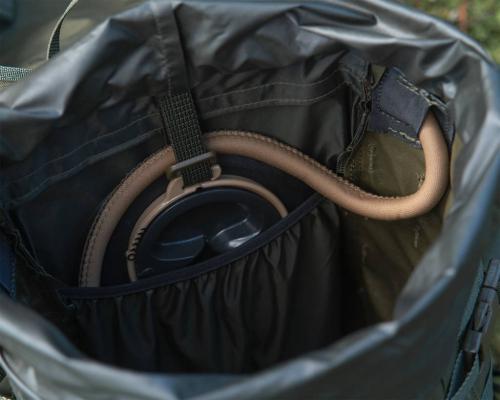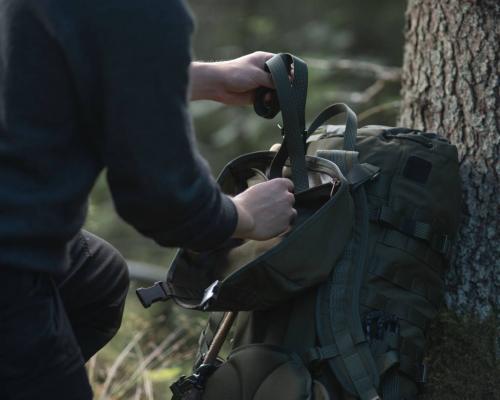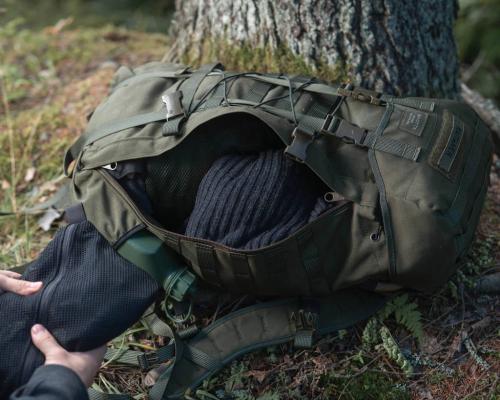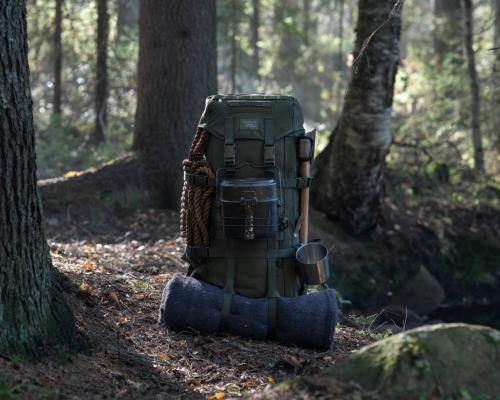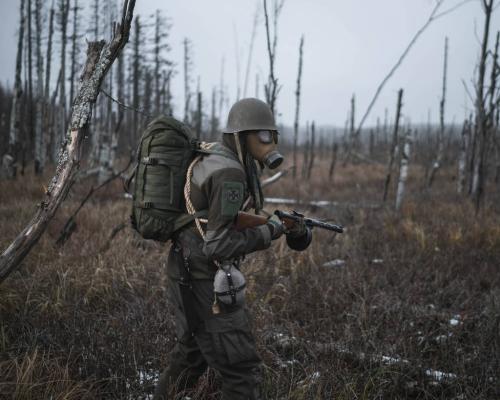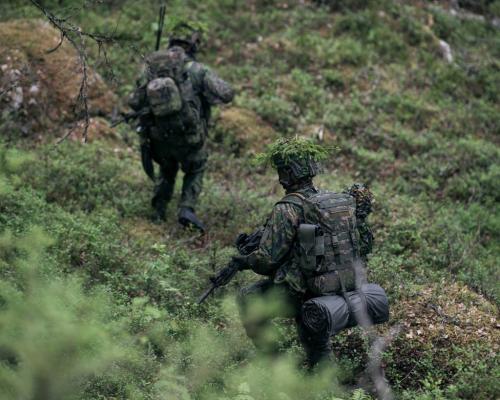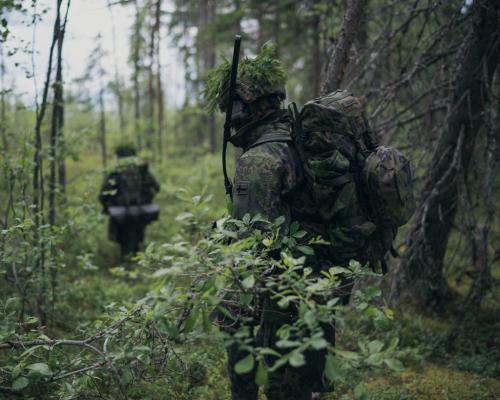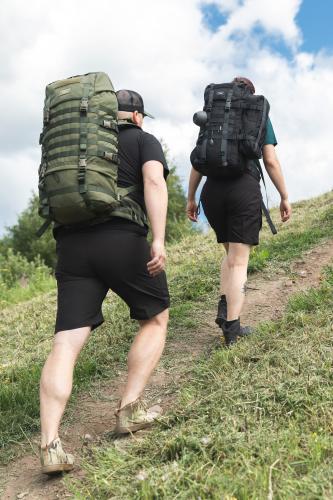 Green Jääkäri L and black Jääkäri M with a 6 liter side pouch.
Savotta
Savotta Jääkäri M backpack
Price 199.99 - 214.99 USD
excluding sales tax
Based on the Light Border Patrol Pack, the Jääkäri M is a natural heir to the throne, an updated modern day pack, a sturdy one that carries even a few days' worth of supplies comfortably.
Loading products...
Trouble with the metric system? Try our converter: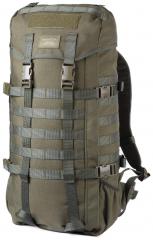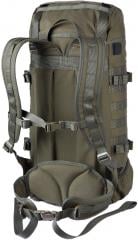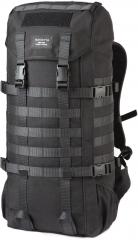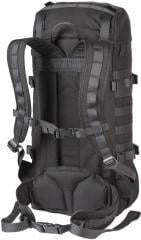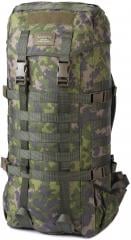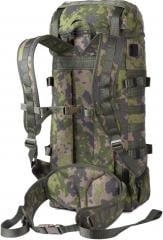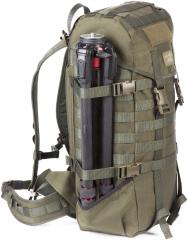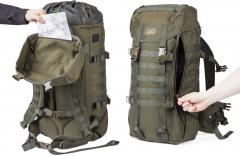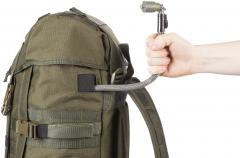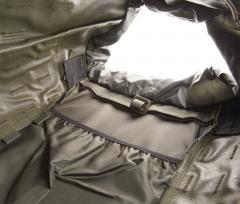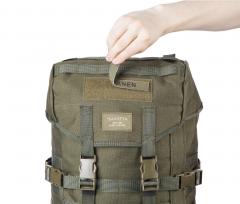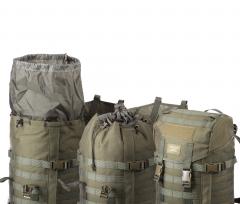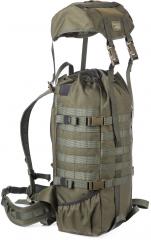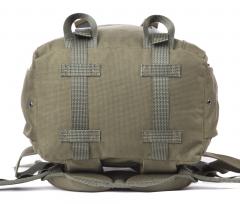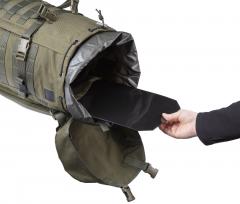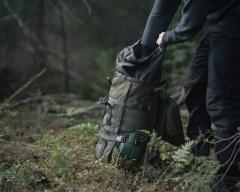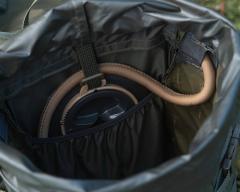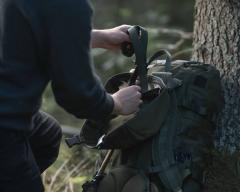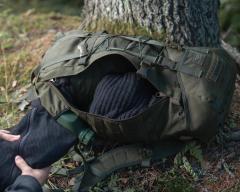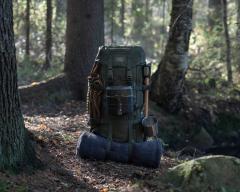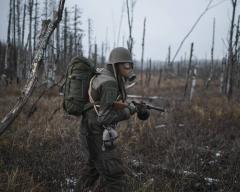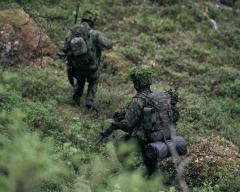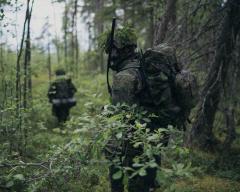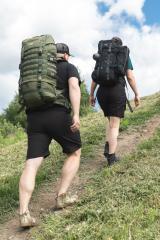 Based on the Light Border Patrol Pack, the Jääkäri M is a natural heir to the throne, an updated modern day pack, a sturdy one that carries even a few days' worth of supplies comfortably.
For a long time we preached that the "Light Border Patrol" pack was the best Finnish military pack ever. Well, not anymore: the Jääkäri M pack claimed that prize! Versatile and incredibly tough, a proper quality pack for demanding use.
Jääkäri is Finnish for Jaeger, a traditional Prussian name for fighting infantrymen and a title still proudly used in the Finnish military.
| | | |
| --- | --- | --- |
| Width | 25 cm | 9.8" |
| Height | 52 cm | 20.5" |
| Depth | 17 cm | 6.7" |
| Volume | 30 liters | 1831 cu in |
| Weight | 1750 g | 3.85 lbs |
A light border patrol pack evolved
The "Jääkäri M" is based on Savotta's famous "Kevyt Rajapartio" (Light Border Patrol, a daypack developed in the late '90s for our border troops), but it's a step up the evolutionary ladder. The starting point is still the same: a narrow, medium-sized pack that doesn't interfere with movement in tight spaces or heavy woodlands.
The main changes include the swapping of all old metal buckles for quality ITW Nexus Delrin plastic buckles, the addition of PALS webbing to all sides of the back, and deleting ye olde thermos flask holder for a modern hydration bladder pouch. On top of that, the updated lid and strap construction make overpacking and compression far better than before. The result is a high-quality modern daypack that performs equally well in daily urban use or 24-48h or longer hikes and missions.
Features
The large main compartment is covered by a tightly shaped lid and a waterproof drawcord collar. The main compartment is also accessible from the side through a long zipper, making pulling out those little trinkets quickly so much easier! The zipper has two pullers so that you can open it from any point, bottom, middle or top.
The removable lid extends about 15 cm / 6" for overpacking purposes and increases the total volume by the displacement of a medium-sized muscle car engine. Furthermore, there is a very spacious zippered pocket for valuables inside.
Inside, against the back, is a hydration bladder pouch. It fits a Source WLPS bladder perfectly. You can run the hydration tube or antenna through either side of the top.
Compression and external carrying capacity
Both sides have open pockets on the bottom for securing axe handles, poles, etc. These also work for small canteens and flasks; simply secure the bottle's neck with the compression strap. Side compression straps with quick side release buckles compress the pack to a neat package when half full. These could also be used to strap an extra kit to the outside of the pack.
On the bottom, there are attachment points for utility straps, which is an excellent place to lash a sleeping mat or bag too. There are also two webbing loops for securing long shovel, pick, or axe handles to the back. The straps that close the top lid also run around the bottom of the pack, and this helps compress the pack from all sides while taking some of the strain off from the (incredibly tough 1000D Cordura) fabric.
Carrying system
Very comfortable, firmly padded back. The straight lines and "boring" rectangular pillows might not look sexy, but they perform very well. The anatomically designed shoulder straps have attachment loops for gear such as hydration tubes alongside a removable sternum strap.
Hip belt is simple yet very functional, with a side-release buckle. The belt has attachment points for small gear and can be stuffed behind the back padding when not in use.
The bag also features a carrying handle and a removable back support plate within its own compartment. These are no Matty Mattel craptastic plastic; the same plates have been used on the "Kevyt Rajapartio" pack for decades without a problem.
Materials
The fabric is the same PUR coated waterproof and extremely tough MILSPEC 1000D Cordura used to make Finnish military M05 gear! Even though the material is waterproof, some water can get in through the stitching if the pack is exposed to rain for extended periods of time. We recommend using a rain cover in rainy weather.
All hardware is military-grade; ITW Nexus buckles and zippers by Kroko of Belgium. The materials, construction, and attention to detail are all top-notch!
All materials (fabric, webbing, buckles, threads...) meet the Mil-Spec NIR reflectance properties as specified by the Finnish Defence Forces. This means you won't be a shining beacon to someone with night-vision goggles, at least not because of this pack.
Warranty
The product has a 5-year warranty against material and manufacturing defects.
Savotta videos
Kierto Circular Economy
Return this product used but clean and unbroken, and you'll receive half of the product's original price as Varusteleka credits. Service is available only in Finland. Only Registered users can make Kierto returns. See more information about Kierto.
Made by Finn-Savotta Oy
Founded in 1955, Savotta is known for its simplistic and extremely rugged, Nordic designs. For decades, Savotta has been the go-to supplier of outdoor gear and equipment for individual outdoor people as well as various aid groups and defence forces, most notably of course the FDF.
ISO 9001:2015, AQAP 2110 Ed D, Facility Security Clearance
ISO 14001: 2015 Environmental certificate
NATO CAGE: A444G
Savotta makes a large share of their products, all of their tents, ruck frames, and all non-sewing work in Karstula, Finland, where all of the design and development takes place. Large production runs are distributed to Savotta's second factory in Estonia, which is tooled for sewing only, and Poland. The product label has the exact country of manufacture and the quality is always guaranteed.
All products: Savotta
Recommendations
Loading products...
Reviews
You have already submitted a review. You can edit your text by clicking on it. You can filter the reviews by clicking on the elements of the summary.
Log in and write a review. You can filter the reviews by clicking on the elements of the summary.
Remove filter
Suomi
(34)
English
(32)
I would recommend for a friend
Mikko J.

26.05.2016

Verified purchase
I would recommend for a friend
Matias K.

27.05.2016

Verified purchase
Muuten aikalailla täydellinen, mutta etuosan molle-kujaston alta iloisesti juoksentelevat kiinnityshihnat aiheuttavat ongelmia isompien taskujen kiinnityksen kannalta.
23
8
I would recommend for a friend
Ignacio N.

29.05.2016

Verified purchase
Buy it. Really, I don't have time to say all the wonders of this backpack. Small and big. Easy to pack. Waterproof, comfortable, beautiful , tough.... Buy it. If you are just thinking about it, buy it.
34
2
I would recommend for a friend
Hannu T.

30.05.2016

Verified purchase
I would recommend for a friend
Karri M.

11.06.2016

Verified purchase
Ostin keväällä, hinta oli hieman suolainen. Kotona tutkimisen ja arjessa hutkimisen jälkeen tullut siihen tulokseen että ei menny pennoset hukkaan. Tämä reppu varmasti tulee maksamaan itsensä takaisin moneen kertaan.
30
2
I would recommend for a friend
Harri K.

26.12.2016

Verified purchase
- ostin muualta ja sain 159e:oon mustana, nyt voin sävy sävyyn kiinnittää mustat mil-tecin varustetaskut:) kiinni
- ei tuo hullummalta näytä oliivin värisilläkin lisävarusteilla (niitä löytyy itse tehtyinä)
- koko hämää, kyllä siihen saa tavaraa mahtumaan, kun hieman viitsii nähdä vaivaa
- nuo lukuisat molle-kujastot lisäävät vielä tavara-tilaa mukavasti
- onnistunut muotoilu!
- suosittelen, mitä lämpimimmin
13
2
I would recommend for a friend
antti k.

13.01.2017

Verified purchase
I would recommend for a friend
Petri H.

23.02.2017

Verified purchase
Erittäin jämäkkä ja hyvän tuntuinen selkään, tämme mahtuu myös Maakuntakomppanian tavarat nätisti sisälle. Tai no voihan vähän kiinnitellä ulkopuolellekin. Paras reppu mitä on tullut hankittua.
23
1
I would recommend for a friend
Jaakko L.

23.05.2017

Verified purchase
Parasta mitä olen toistaiseksi selässäni kantanut. Eukot mukaan lukien.
19
1