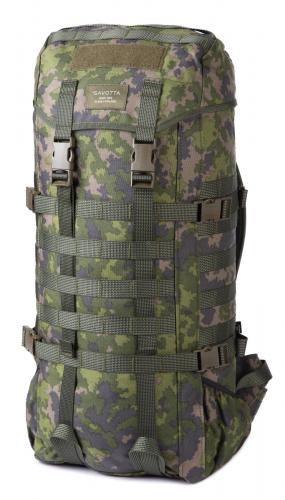 Savotta Jääkäri M backpack, M05 camouflage
Price 183.99 USD excluding VAT
This product has used and returned variations. Used are washed and unbroken. Heavily used are also washed but might be missing buttons, have tears, main zipper can be broken etc.
Trouble with the metric system? Try our converter: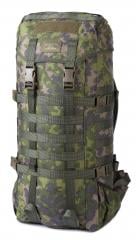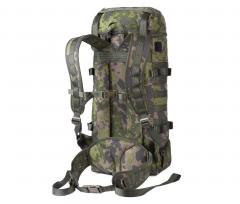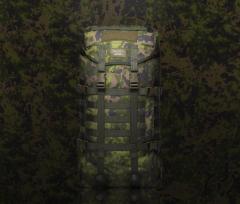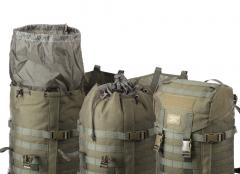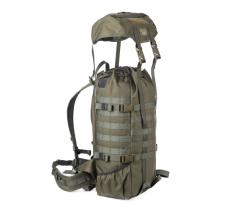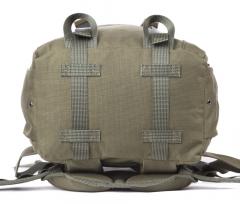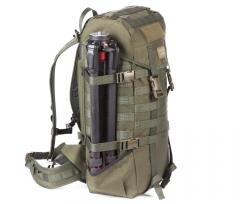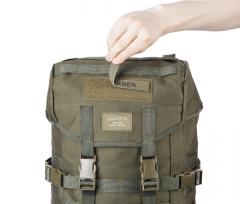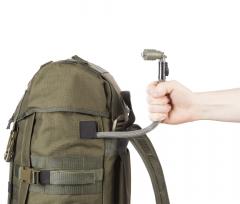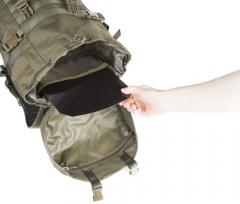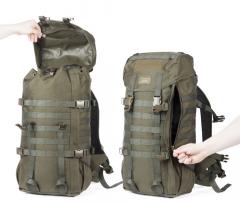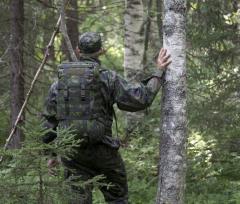 For a long time we preached that the "Light Border Patrol" pack was the best Finnish military pack ever. Well, not anymore: the Jääkäri M pack claimed that prize! Based on the Light Border Patrol Pack the Jääkäri M is a natural heir to the throne, an updated modern daypack, a sturdy one that carries even a few days worth of supplies comfortably. Versatile and incredibly tough, a proper quality pack for demanding use. This pack was formerly known as "Jääkärireppu".
Jääkäri is Finnish for Jaeger, traditional Prussian name for fighting infantrymen and a title still proudly used in the Finnish military.
This model is made of 1000D Foxdura fabric with the Finnish M05 camouflage pattern.
A light border patrol pack evolved
The "Jääkäri M" is based on Savotta's famous "Kevyt Rajapartio" (Light Border Patrol, a daypack developed in the late '90s for our border troops), but it's a step up the evolutionary ladder. The starting point is still the same: a narrow, medium sized pack that doesn't interfere with movement in tight spaces or heavy woodlands.
The main changes include the swapping of all old metal buckles for quality ITW Nexus Delrin plastic buckles, the addition of PALS webbing to all sides of the back and deleting ye olde thermos flask holder for a modern hydration bladder pouch. On top of that the updated lid and strap construction makes overpacking and compression far better than before. The result is a high-quality modern daypack that performs equally well in daily urban use as it does on 24-48h or longer hikes and missions.
Features
Dimensions approx 55 x 27 x 20 cm, volume roughly 30 litres (not counting overpacking). Weight roughly 2 kg.
Large main compartment, covered by a tightly shaped flap and waterproof drawcord collar.
The flap is a floating lid, it can be raised from the neck if you need to overpack the pack or carry large bundles on the top.
Inside the flap is a zipper pouch for valuables etc.
The main compartment is also accessible from the side through a long zipper, making pulling out those little trinkets quickly so much easier! The zipper has two pullers so you can open it from any point, bottom, middle or top.
Side compression straps with quick side release buckles, compresses the pack to a neat package when half full. These can also be used to strap extra kit to the outside of the pack.
Both sides have open pockets on the bottom for securing axe handles, poles etc. These also work for small canteens and flasks, just secure the neck of the bottle with the compression strap.
Two webbing loops on the bottom of the back for securing long shovel, pick or axe handles.
The straps that close the top lid also run around the bottom of the pack, this helps compress the pack from all sides and also take some of the strain off from the (incredibly tough 1000D Cordura) fabric.
Attachment points for utility sraps on the bottom. Excellent place to lash a sleeping mat or bag to.
Hydration bladder mesh pouch on the inside against the back. Fits a Source WLPS bladder perfectly.

Hydration tube or antenna ports on both sides of the top of the pack.
Carrying system
A removeable plastic back support plate in it's own compartment. These are no Matty Mattel craptastic plastic, the same plates have been used on the "Kevyt Rajapartio" pack for decades without problem.
Very comfortable, firmly padded back. The straight lines and "boring" rectangular pillows might not look media sexy but they perform very well!
Carrying handle on the neck.
Anatomic shoulder straps with removeable sternum strap. The shoulder straps have attachment loops for gear such as hydration tubes.
A simple yet very functional hip belt with side release buckle. Attachment points for small gear. The belt can be stuffed behind the back pillow when not needed.
Materials
The fabric is PUR coated waterproof and extremely tough 1000D Foxdura. All hardware is military grade too, the buckles are made by ITW Nexus and zippers by Kroko of Belgium. The materials, construction and attention to detail are all top-notch!
Made by Finn-Savotta Oy
Founded in 1955 Finn-Savotta, or just Savotta, is known for their simplistic and extremely rugged designs. For decades Savotta has been the go-to supplier of hiking gear for the Finnish civilian market and combat gear and tents for the defence forces.
Today Savotta operates two factories, one in Karstula, Finland, where they make all their tents and metal components and one in Estonia where they do about 50% of their sewing.
Recommendations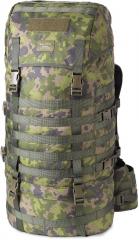 Savotta Jääkäri L rucksack, M05 woodland camo
317.99 USD
Viewed together.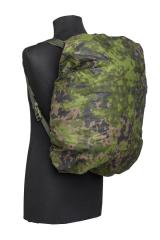 Särmä TST Backpack cover
18.99 - 55.99 USD
Viewed together.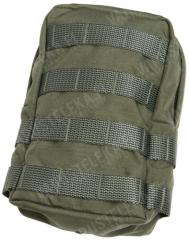 Finnish M05 utility pouch, small
42.99 USD
Viewed together.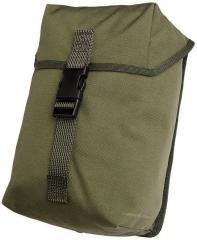 Särmä TST General purpose pouch XL
39.99 USD
Sometimes purchased with.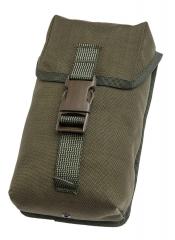 Särmä TST General purpose pouch M
30.99 USD
Sometimes purchased with.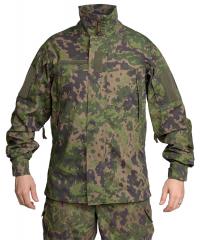 Särmä TST L4 Field Jacket
110.99 - 137.99 USD 137.99 USD
Sometimes purchased with.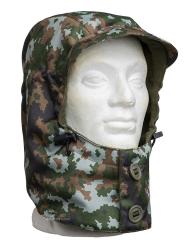 Särmä TST M05 hood
15.99 - 18.99 USD 22.99 - 27.99 USD
Sometimes purchased with.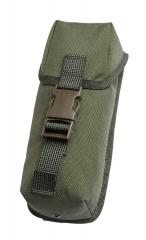 Särmä TST General purpose pouch S
27.99 USD
Sometimes purchased with.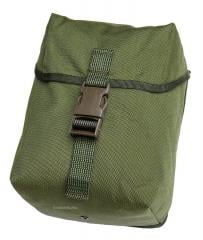 Särmä TST General purpose pouch L
36.99 USD
Sometimes purchased with.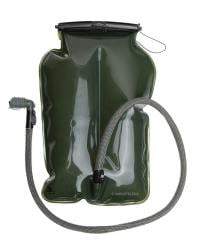 Source WLPS hydration reservoir, 3L
33.99 USD
Might be of interest.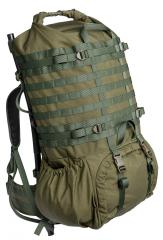 Särmä TST RP80 recon pack
459.99 USD
Might be of interest.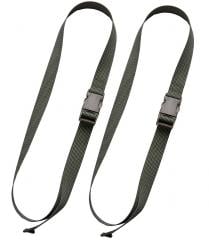 Särmä TST Utility strap, pair
6.99 - 13.99 USD
Might be of interest.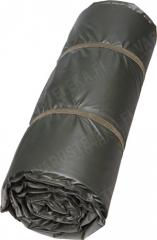 Finnish sleeping mat
55.99 USD
Might be of interest.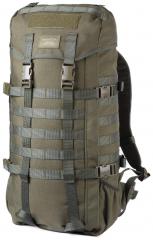 Savotta Jääkäri M backpack
174.99 USD
Similar product.
Reviews
You have already submitted a review. You can edit your text by clicking on it.
Log in and write a review.
Remove filter
Suomi
(3)
English
(3)
I would recommend for a friend
Mika K.

27.09.2017
Mainio reppu omiin tarpeisiin. Mukautuu helposti tarpeen mukaan lisätaskuilla. Kuljettaa helposti 3 vrk:n tarpeet ... teltan, kirveen, makuupussin, juomat, muonat, jne. Kokeltu 20kg kokonaispainolla, päiväreissulla ... helppo homma. Lisänä maailman paras ja kaunein kuosi kotosuomen oloihin. ;-)
5
2
I would recommend for a friend
Erno H.

09.11.2017 (Edited 09.11.2017)
Erittäin hyvä reppu, ainakin niille jotka arvostavat pomminvarmaa kestävyyttä enemmän kuin maksimaalista grammanviilausta. Parin päivän kamat menee mukana helposti, lisätaskuilla ja pienellä suunnittelulla enemmänkin - ei tule enää otettua rinkkaa mukaan ellei reissu kestä vähintään viittä päivää. Tukeva ja luonteva selässä vähän isommallakin painolla, eikä sitä tukilevyäkään oikeasti tarvitse, kun paksu cordura ja joka puolelle yltävät nauhakujastot tukevoittavat reppua. Ei ole tullut vielä testattua sitä metallivahvikkeista tukilevyä, mutta voisin kuvitella että sen kanssa kantaa vaikka reppuun ahdetun kääpiön. Vähän tragikoomisesti tuo maastokuvio on metsässä varsinkin vähän hämärämmällä sen verran hyvä että kannattaa olla aika tarkkana mihin repun laskee maahan, jos siis ajatteli vielä löytää sen uudestaan.
3
1
I would recommend for a friend
Elbert R.

27.09.2018
I own the older M05 version from 2017, which is missing a piece of strap that should be holding the bladder. Savotta kindly offered to fix this for me but it's not a big deal. This has been resolved in the newer versions. Otherwise the quality is top-notch. This is probably one of the most versatile 30 liter packs out there. It can carry alot more stuff compared to other 30 or 40 liter packs i own, both inside and outside.
3
0
I would recommend for a friend
Jeremias Y.

18.12.2018
Tää on kyllä mainio verme. Ainoa varsinainen "miinus" tulee säätöhihnojen pituudesta jne. Wanhana sissinä noiden järjestely päivittäiseen käyttöön niin että ne vapaana leijuvat päät ei lerpu sinne tänne aiheutti "hiukan" säätöä. Mut kyl tää hyvä on, pomminvarma ja toimiva ratkaisuiltaan (kunhan ensin ymmärtää mihin se on suunniteltu). Mulla pääosin kaupunkireppuna eli omat komplikaationsa siitä. Voisin kyllä hommaa toisen ns. "bug out bag" rooliin jossa ois kaikki välittömimmin tarvittava valmiina (EA, selviytymis jne. kamat). Tosta tuli mieleen, Varusteleka vois järjestää kurssin jossa kasattaisiin moisia, tulisin mielelläni mukaan.
0
1
I would recommend for a friend
Iain L.

18.02.2019
Very high quality day pack. Comfortable and tough.
1
0
I would recommend for a friend
paul h.

20.03.2019
I'm a bit of a rucksack nerd and have loved and abused berghaus and karrimor gear for years. This is a super strong pack, that is clearly high quality. I combined it with 2 Sarma TST XL pouches and a couple of smaller dutch molle pouches. This gives me a huge range of flexibility. It is narrow, much narrower than my shoulders and does not get hung up in trees in tight spaces. I can carry a full size (.270) hunting rifle with large scope on the side, supported by the pocket, no problem. it sticks up pretty high, like a flag pole, but if there are no overhead obstructions it does work, and keeps your hands free. The straps are slim enough that they don't interfere too much with aiming while wearing it. You can put the stock against the strap or slip it to the slide easily.

The side zip means you get to stuff more like a duffle bag which is helpful. All in a great day sack for hunting, fishing and hiking.
1
0