Product added to cart
X
Recommendations
Show all Recommendations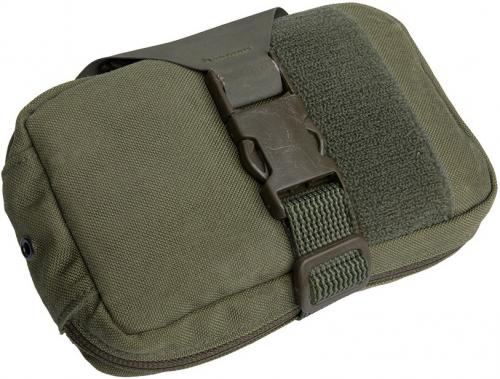 Särmä TST Rip-Off IFAK pouch w. mount
Price 45.99 USD excluding VAT
Flat Rate Shipping to USA $9.99
Sold 9 pcs in the last two weeks
Also available in our walk-in store.
Trouble with the metric system? Try our converter: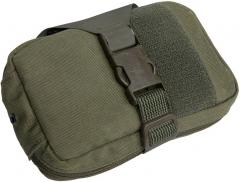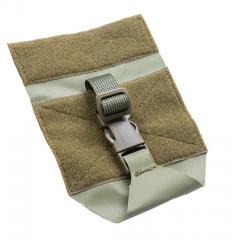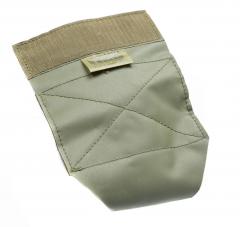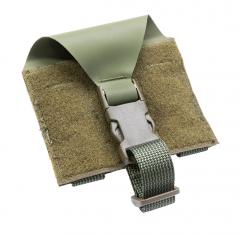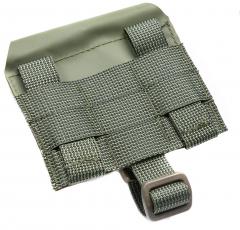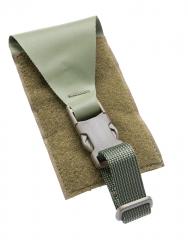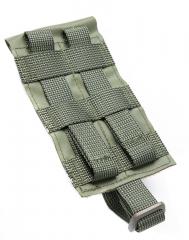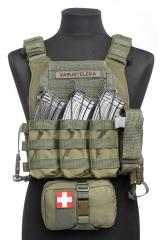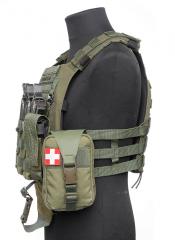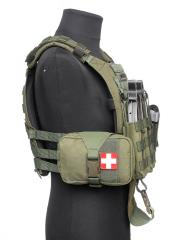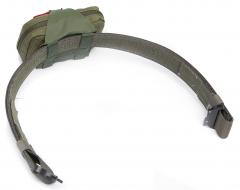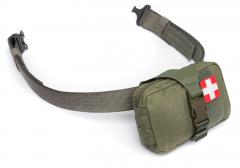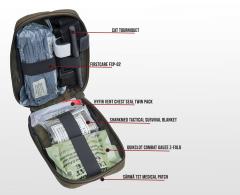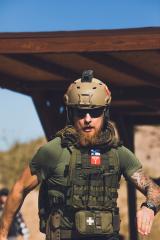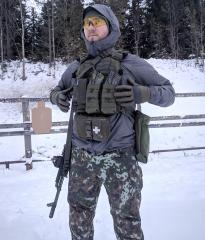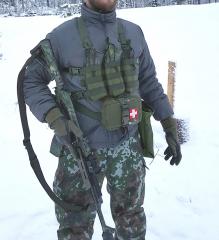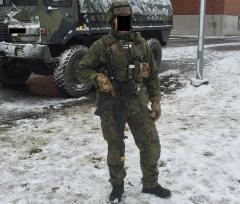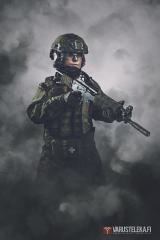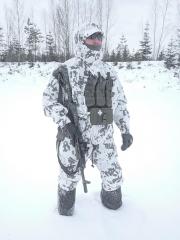 Easily removable IFAK pouch. Comes with your selected mount to fit different needs.
How to buy: simply select the desired mount and add to the shopping cart. The pouch will follow. Pouches and mounts are also available separately.
The pouch
The pouch is basically the same as the Särmä TST IFAK pouch, but with hook backing instead of of PALS-attachment.
Dimensions 18 x 11 x 5 cm
Hook attachment onto loop surfaces
Loop on the outside for patches
Zipper closure, non-locking pulls for easy handling
Elastic bands inside for organizing
Flat pouch on the inside of the lid
Drainage grommet on the bottom
1000D Cordura, NIR compliant
Packing example of an "advanced IFAK" based on the current issue Finnish military IFAK. Bolded items are the commonly issued Finnish military personal medical supplies, the rest is additional gear:
Mounts
The mounts are simple attachment systems for the pouch, each feature a loop surface to attach the pouch to and a SR buckle strap for added security. The mounts differ in orientation and attachment method.
PALS mounts
The PALS mounts fit any vest, belt, pack or other piece of gear with PALS webbing on it.
The tall and vertical mount is designed to fit in between and beside magazine pouches on vests.
The short and horizontal mount is designed for wear on belts where the PALS webbing rarely is higher than two rows. The horizontal mount can also be attached to 45-50 mm / 1.75-2" wide belts by threading the PALS-attachment straps to form belt loops.
Hanger mount
The Hanger mount attaches in between the hook-and-loop of body armour plate bags and similar hook-and-loop "sandwiches" found on chest rigs and other load carrying gear. This mount keeps the IFAK at your very center and easily accessible with both hands.
Finnish MILSPEC materials
These pouches are made from the same materials that are used in the production of the Finnish military M05 combat equipment. NIR compliant etc., naturally.
Särmä TST
Särmä TST is Varusteleka's own in-house brand of clothing and gear designed for military and law enforcement end users. Our clothing and equipment are made in co-operation with a number of experienced manufacturers with a strong background in producing clothing and gear for military and law enforcement officials, most notably for the Finnish Defence Forces. For further reading check out the Särmä TST corner of our website.
Särmä TST products are covered by a 12-month warranty against defects in materials and workmanship. For further information please read our detailed warranty guide.
Sewn in Estonia
These are sewn for us by Savotta in Estonia. Savotta is the main contractor for all Finnish army tents and load bearing equipment, this gear is made exactly to Finnish military spec.
Reviews
You have already submitted a review. You can edit your text by clicking on it.
Log in and write a review.
Remove filter
I would recommend for a friend
Antti V.

08.02.2018 (Edited 08.02.2018)
Mitäs tästä nyt sanoisi - en Särmän "perus" IFAKia omista, joten kai tää on vähän kaksi yhden hinnalla revikka jos pussin perusratkaisuja mietitään.

Kokonaisilme on vakuuttava, mainospuheet työnlaadusta lunastettu. Vetskari jäykkä eikä aukea itsekseen, pussukassa sisällä suurimmaksi osaksi PU-pinnoite, kanttinauhoitetut saumat, tästä eeppinen plussa. Sisätaskus on samoin riittävä ja hyvä, kortti ja laastarit menee tänne.

Sisuksen kumilenkit olisin itse jättänyt pois ja vetänyt tilalle pari ommeltua lenkkiä, näihin olisi sitten voinut kukin aasiakas itse kikkailla kuminyöriä. Omat roippeet kyllä sain näihin lenkkeihin mahtumaan, mutta kyllä tuon kookkaan ensisiteen (ex-iipposide) kanssa vähän joutui survomista harrastamaan. Jos sattuisi jotain isompaa haluamaan (olaes modulaari tms) niin se ei onnaisi ainakaan kumilenkkeihin. Symmetria-autistina olisin toivonut ei-avautuvaa reunaa pitkälle sivulle, vaakatasossa meinasin omaani raijata. Käytettävyyteen tämä ei tod näk vaikuta, ei sillä.
Se mitä käytettävyyden puolesta jäin kaipaamaan on jonkinmoinen repäisykahva, velcroa on aika stydisti joten siinä semisokkisilla verenliukastamilla noukkarikourilla voi olla vähän haastetta saada irrotusta aikaiseksi. Itse DIY:tän kahvan velcrotaustalle, samalla saa pelastuskoukulle/saksille jonkinmoisen ulkotilan aikaiseksi.

Koko on tosiaan varsin passeli perus-EA kamojen roudaamiseen, PV:n oma setti menee totaalisen heittämällä sisään, ja sen järkevänkin setin saa sisään ihan hyvin. Eli:
+ Työnlaatu
+ Koko
+ Sisäjärjestely PV:n roipetta ajatellen

- Kahvan puute
- Isomman vermekasan kanssa tulee ahdasta

Summasummarum, ihan hyvä jokataistelijan keskikokoinen IFAK. Omalla askartelulla tästä saa sitten vielä paremman, tuota otekahvan lisäämistä aidonoikeanrehellisesti suosittelen.

Linkki vielä omiin pussikuviin:

https://imgur.com/a/1NiZT
Sisältönä nasopharyputki, TPAK, Iippo, ensiside, avaruuspeite, valotikku, vihreä kanyyli ja MIST-lappu sisätaskuun taitettuna. Noilla menee ihan hyvin kiinni vielä. Ja jos joku ihmettelee, niin kanyylit on kulutustavaraa, ja "raato metsässä-"valotikkujakin taisteluens-miehellä rajoitetusti. Se mikä jäi nyt testaamatta on ilmarintasidoksen mahtuvuus, lupaan pyhästi tämän tulevaisuudessa kartoittaa jos joku muu ei ensin ehdi.
13
1
I would recommend for a friend
Mikko J.

21.03.2018
Sopivankokoinen tasku perusensiapulaukun tarvikkeille. Omani länttäsin metsästysreppuna toimivan Särmä TST Partiorepun sisäpuolen velcroon. Siitä sen saa helposti esille, jos tarve joskus vaatii.
4
1
I would recommend for a friend
Sami A.

30.03.2018 (Edited 30.03.2018)
Itse tuuppasin tämän kiinni Verseidagin/Sioen Ballisticsin vyöhön. Vallan mainio henkilökohtaiseen paikkaukseen riittävien kalujen pakkaamiseen ja irroitettavana taskun saa myös oikeasti silmien eteen helpottamaan työskentelyä.
2
0
I would not recommend to a friend
Johannes N.

07.03.2019
Ihan hyvä IFAK, mutta olisin ostanut jonkun toisen, jos olisin tiennyt, että telakoita joutuu odottamaan kuin Jeesuksen toista tulemista.
21
1
I would not recommend to a friend
Akseli A.

06.04.2019
Aivan loistava pussi. Hyvää laatua ja niinpoispäin. Telakan jos vielä parin vuoden sisään saisi ostettua niin tulisi 5/5 arvostelu. Nyt sitä ei valitettavasti tule.
10
1