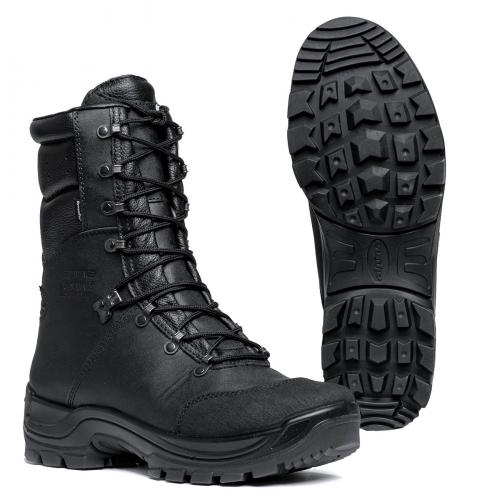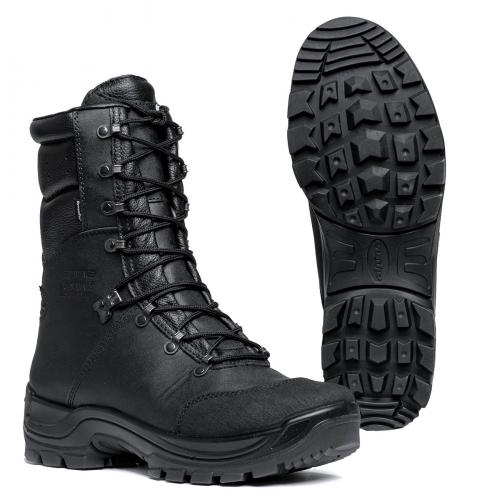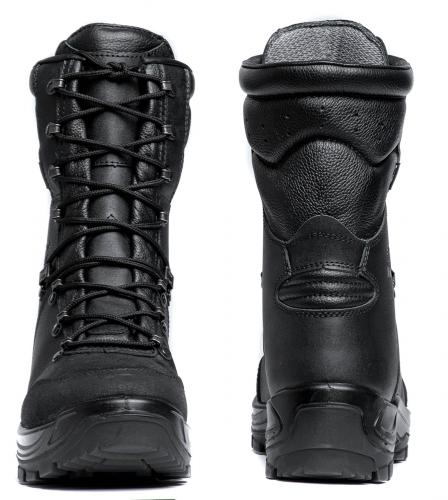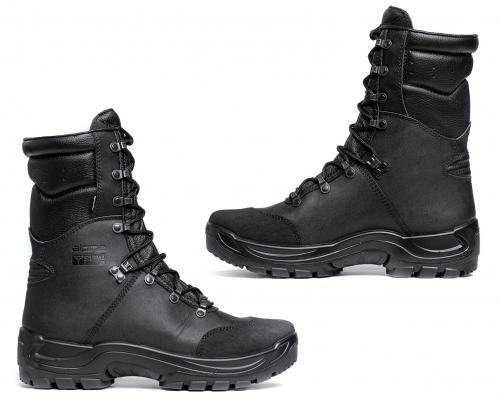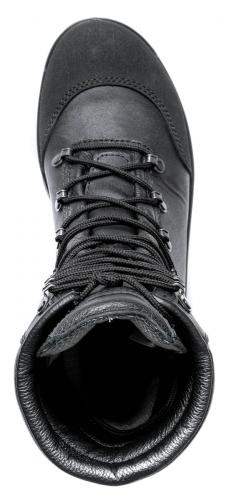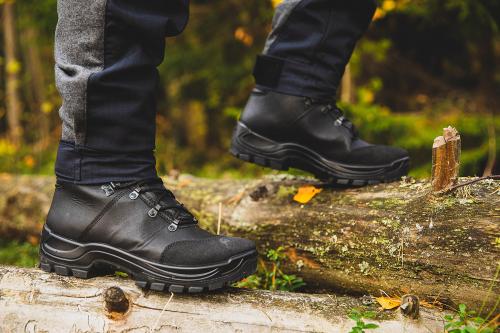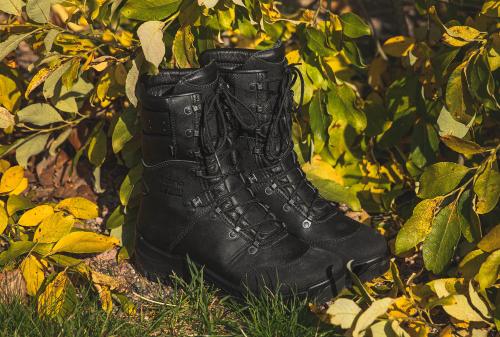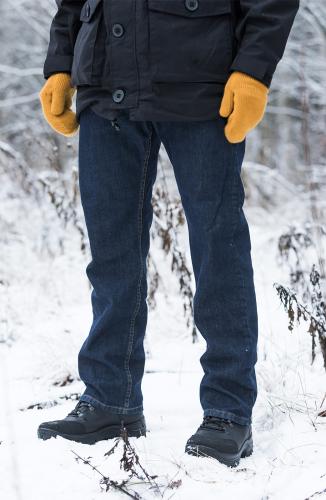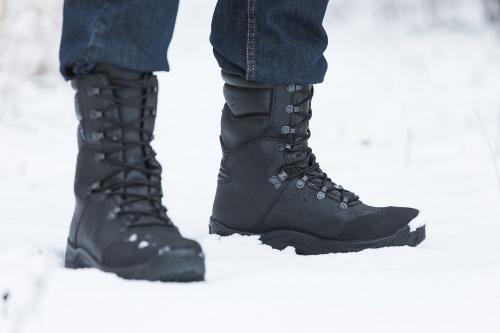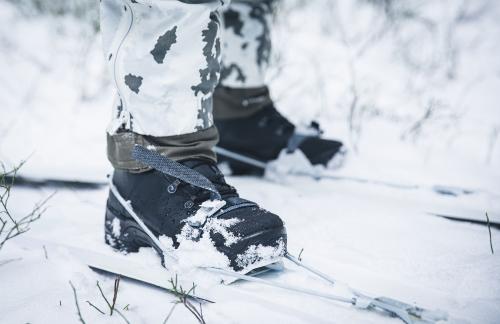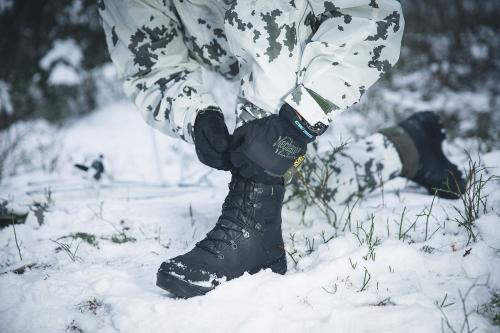 Show all: Särmä TST
Särmä TST Alpina Trapper 4-Tac Boots
Price 230.99 USD
excluding sales tax
Here's a pair of robust and waterproof combat boots for all kinds of demanding use, especially in arctic environments and all seasons. Featuring improvements of our own over the basic model, this boot offers maximum protection for your feet thanks to better material and insulation.
Loading products...
Trouble with the metric system? Try our converter: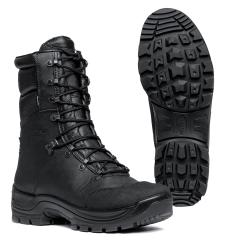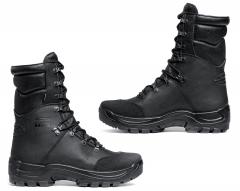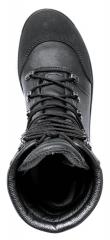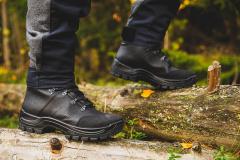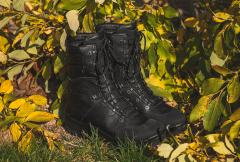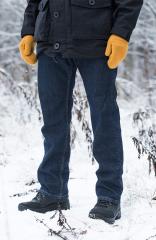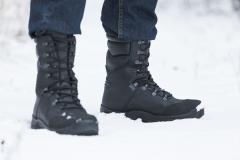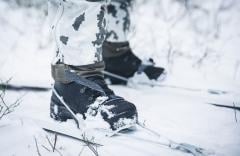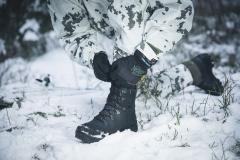 Here's a pair of robust and waterproof combat boots for all kinds of demanding use, especially in arctic environments and all seasons. Featuring improvements of our own over the basic model, this boot offers maximum protection for your feet thanks to better material and insulation.
We deemed the Alpina Trapper a promising platform to turn our visions of this kind of boots into reality. The main material is now mil-spec box leather that offers superior strength against stretch and tearing forces and has a better finish. Special insulation inside the sole was swapped from polyester to an insulating gel by PrimaLoft to prevent heat convection from your feet to the ground.
The result is a high-quality piece of footwear, designed according to real-life experience and demands from the end-user perspective, and made in Europe.
Country of manufacture: Slovenia.
Size information
Manufactured in true UK sizes. The last is fairly regular, not narrow nor wide. The boots have clearance for double socks.
The conversions from UK to EU are made about half a size up; for example, UK 8.5 is actually EU 42 but labeled 42.5 by Alpina. This makes about 3 mm of a difference (1/8") but the boots have proper toe clearance - long story short, you can safely choose the boots in either size system.
The US-size? Simple: UK-size +1, e.g. UK 8.5 is US 9.5. Note! The labels on the boots and box indicate only a half-size difference between UK and US sizes. That's not how shoe sizes work, pay no attention to that. The difference between UK and US shoe sizes is one full size.
Alpina size table
| UK Size | Foot length | EU Size |
| --- | --- | --- |
| UK 3.5 | 224 mm | EU 36 |
| UK 4.0 | 229 mm | EU 37 |
| UK 4.5 | 233 mm | EU 37.5 |
| UK 5.0 | 237 mm | EU 38 |
| UK 5.5 | 241 mm | EU 39 |
| UK 6.0 | 246 mm | EU 39.5 |
| UK 6.5 | 250 mm | EU 40 |
| UK 7.0 | 254 mm | EU 40.5 |
| UK 7.5 | 258 mm | EU 41 |
| UK 8.0 | 262 mm | EU 42 |
| UK 8.5 | 267 mm | EU 42.5 |
| UK 9.0 | 271 mm | EU 43 |
| UK 9.5 | 275 mm | EU 44 |
| UK 10.0 | 279 mm | EU 44.5 |
| UK 10.5 | 284 mm | EU 45 |
| UK 11.0 | 288 mm | EU 45.5 |
| UK 11.5 | 292 mm | EU 46 |
| UK 12.0 | 296 mm | EU 47 |
| UK 12.5 | 301 mm | EU 47.5 |
| UK 13.0 | 305 mm | EU 48 |
| UK 13.5 | 309 mm | EU 49 |
Materials and construction
The 4-Tac suffix is not just a decoration tacked on but comes with improvements specified by us:
Top: Mil-Spec Box Leather
Sole: PU
Sole insulation: A-1000F PrimaLoft Gold Insulation Aerogel
Insole: Included, and it's a good one
Weight: 1.9 kg / 4.18 lbs (size EU 42 / US 9, pair)
The Sympatex membrane ensures complete waterproofness and is also a very durable membrane, which is good considering the level of stresses inside the boot. Sole attachment: molded.
On the usual stiffness scale from 1 to 4, the Trapper 4-Tac is level 3. It's a rigid hiking boot with a coarse tread, made for moving on difficult trails while carrying heavy loads. It is not, however, a super-stiff mountain boot. Thanks to the sole shaping, it rolls well over hard surfaces as well.
Varusteleka Särmä TST
Särmä TST is Varusteleka's in-house brand of clothing and gear designed for military and law enforcement end-users. Our clothing and equipment are made in co-operation with a number of experienced manufacturers with a strong background in producing clothing and gear for military and law enforcement officials, most notably for the Finnish Defence Forces. For further reading check out the Varusteleka's Särmä TST page.
Särmä TST products are covered by a 12-month warranty against defects in materials and workmanship. For further information please read our detailed warranty guide.
Recommendations
Loading products...
Reviews
You have already submitted a review. You can edit your text by clicking on it.
Log in and write a review.
Remove filter
Suomi
(9)
English
(1)
I would recommend for a friend
Reno L.

22.10.2020 (Edited 06.06.2021)
I would recommend for a friend
Juuso J.

26.10.2020 (Edited 06.06.2021)
Ostin nämä heti kun tulivat. Nyt oon testannut hirvimetsällä ja tuntuu erittäin päteviltä. Toimii melkein kumppareina. Huuhdeltiin kengät letkulla, niin täysin kuivat sukat! Ainut että kun menin kokotaulukon ohjeiden mukaan niin ei mahdu toisia sukkia kenkään sisään. Olisi pitänyt ottaa numeroa isommat. Vahva suositus! Muistaa vaan ottaa ne vähän isommat!
8
1
I would not recommend to a friend
Mikko P.

17.12.2020 (Edited 06.06.2021)
Narskuvat saappaat. Hiipiminen -3. Olleet jalassa sisätilassa 5min, tuijotettu tuimasti 15min. Narskuminen johtuu siitä että läpän ja varren välillä sijaisevalla kohdalla on liian suuri määrä nahkaa. Huonosti leikattu ja siten tökerösti asettunut taitoksiin ompelun jälkeen, vaikka kuinka yrittäisi venyttää suoraksi. Tuo siis vain toisessa kengässä. Toisen kengän nahka samasta kohdasta on myös epätäydellinen mutta eri tavalla. Selviä valmistusvirheitä mutta vakavuudeltaan kai pieniä? En tiedä mitä metsästäjät sanoisivat tähän. Odottaisin metsästäjien haluavan hiljaisia saappaita. Oikeastaan kuka tahansa kai haluaa saappaidensa pitävän turpansa kiinni. Narskunta vähenee noin 50% lankkauksen jälkeen. Sopiva rasva saattaa eliminoida sen kokonaan (suositelkaa jotain). Liekö ennenaikainen puhkikuluminen on myös riski tuolta kohdalta? Maihari on myös hieman ahdas leveydeltään vaikka jalkateräni leveys on normaali tai kapeahko. Tilasin 10mm suuremman koon mutta kaksi sukkaa päällekkäin (ohut & paksu) saavat puristamaan sivuilta. Yhden normaalin sukan kanssa istuvuus on hyvä. Hintaan nähden luulisi saavan lähes täydellistä laatua mutta näin ei ole. En ole niin vihainen että myöskään palauttaisin, en ainakaan vielä. En ole suosittelun puolesta enkä sitä vastaan (kommentointi vaati valitsemaan toisen).
8
7
I would recommend for a friend
Lauri R.

09.01.2021 (Edited 15.06.2021)
Varmasti yhdet parhaimmat kengät mitä olen koskaan omistanut. Tukevat hyvin jalkaa, kestävät vettä, ovat lämpimät näin talvella (voi olla kesällä kuumat) ja kaiken lisäksi näyttävät perkeleen hyviltä.
1
1
I would recommend for a friend
Yinette H.

13.01.2021 (Edited 15.06.2021)
I've had these boots for a few days now, and have been taking every chance I get to try em out. It's summer in Australia at the time of writing so these are a bit warm but otherwise still perfectly fine if you don't wear overly thick socks and pants that don't breathe. In winter these will be fantastic (hey, they're made for Finnish winter, I think they can handle an Aussie winter!)

Fit and feel:
I've not had a boot fit more perfectly on the first put on than these things, it's almost like a slipper if you can get the size right. I take a 45 ( 10.5 UK ) which seems to be the sweet spot for me. However other comments in Finnish warn that a larger size up is probably more appropriate for thicker socks. I'll need to wear mine with winter socks before I can properly comment on this aspect.
The internal padding is a firm but soft material so unless you need prescription insoles I wouldn't bother putting ones in these boots. As with all leather boots they start off stiff, but after about an hour or so they became more comfortable, and will become more comfortable over time. Walking with these is a dream, I've yet to do a long hike with these but I really don't see them being an issue as compared to my old model volunteer rural fire service issued boots which these are replacing. (Getting new models issued, just want to keep work and play separate if you know what I mean)

Performance:
The water proofing so far is excellent. I've yet to truly submerge them, but was able to freely walk into about 10-15cm (4-6 Inches) of river water without ingress. The protective Sympatex water proofing is outstanding and will make cleaning these when they eventually get really muddy (and they damn well will) a breeze. I only foresee a hose down directly after and possibly just a brush off of anything dry afterwards.

Build:
The build quality for mine is excellent, I saw someone (in Finnish) had some issues with theirs being squeaky, I did not have this issue, so I hope that is a one-off! The boots are really solid, like a tank. With good leather care and airing these boots will last me years and years, and I intend to give good care to them proportionate to the abuse they go through :)

I'll have to update this review the further down the line I am with these boots, but so far really happy with these. They're pricey but with a bit of size research and proper care you're making a good investment that I think will last you a good long while.

(Rating is 4.5/5 as the 0.5 is not really what I can comment on now, but suffice to say I am really impressed with these so far)
13
0
I would recommend for a friend
Anonymous customer

29.01.2021 (Edited 15.06.2021)
Kokoa isommat kannattaa ottaa. Pari vuotta näillä vaellettu ja tuntuu edelleen joka kerta hieman mukavammilta jalassa. Nahka kanattaa vahata säännöllisesti, muuten skraaduuntuu melko helposti. Hieman ehkä painavamman puolella. Omille hikikoiville ideeali lämpötila näissä siinä 10 ja -10 välillä. Suosittelen
0
2
I would recommend for a friend
Antti S.

03.02.2021 (Edited 15.06.2021)
Ensimmäisellä kerralla tuntuu turhankin hankalalta kiristää kenkien nauhoja, jotta ne saisi jokapuolelta jämerästi jalkaan (liekö sitten tottumiskysymys). Tukevat kengät ja itselle kevyet kengät aikaisempiin verrattuna. Nauhat saisivat olla myös paksumpaa materiaalia ja kiristysmekanismi erilainen, nauhat jäävät välillä jumiin lenkkeihin. Katsotaan sitten muutaman kuukauden päästä uudestaan, kun on tullut reippaasti kilsoja alle.
0
0
I would recommend for a friend
Mikko K.

05.02.2021 (Edited 15.06.2021)
Kärsittyäni puoli talvea palelevista jalloista Alpinan tudrat jalassa radalla ja reeneissä, totesin olevani tyhmä kun en ole hommannut parempia talvimonoja.
Loppui palelut kerrasta, pohjien liukkaudesta moni on valitellut, mutta yhtä paskoja ne kaikki kengät on peilijäällä, liukkaita kelejä varten kannattaa hommata ketjut erikseen. Paksun pohjan ja kivirantin myötä ei tarvi eden pelätä, että nahkaan tulisi kiinnityksistä edes jälkiä. Hiihtämiseen ehkä inansa liian jäykkä alkuun, mutta kaikki hyvä ajallaan.
0
3
I would not recommend to a friend
Juha L.

18.02.2021 (Edited 22.06.2021)
Istuvat, mutta ei toimi -20 asteen pakkasessa. Pohja kovettuu ja liukas jopa lumipinnalla. Myös nahka kovettuu. Reilun tunnin hitaalla kävelyllä hankeen poljetulla metsäpolulla kylmät ( ohut sukka ja merinovillasukka). Alkuperäisillä Alpina Trappereilla pärjää yhdelläkin sukalla noin -10 asteessa ja kengät notkeammat. Sulan maan kengät - ei ympärivuotiset.
2
1
Kierto Circular Economy
Return this product used but clean and unbroken, and you'll receive half of the product's original price as Varusteleka credits. Service is available only in Finland. Only Registered users can make Kierto returns. See more information about Kierto.