Worldwide shipping!
Delivery to Sweden 59 SEK, the United States 9.99 USD, the United Kingdom 6.99 GBP, Canada 13.99 CAD, EU 7.45-9.30 EUR and the rest of the world 24.31-30.75 EUR.
Now accepting
OK
Varusteleka's shop
Varusteleka's shop
Welcome to Varusteleka's shop in the Konala district of Helsinki! Our walk-in shop and webhop's warehouse are located under the same roof - everything available through our online store is also available from our walk-in store!
Opening hours
Monday-Friday 10-20
Saturdays 10-18

Location
Ruosilantie 2, Helsinki. Free 2-hour parking for our customers. Remember to use your parking disc.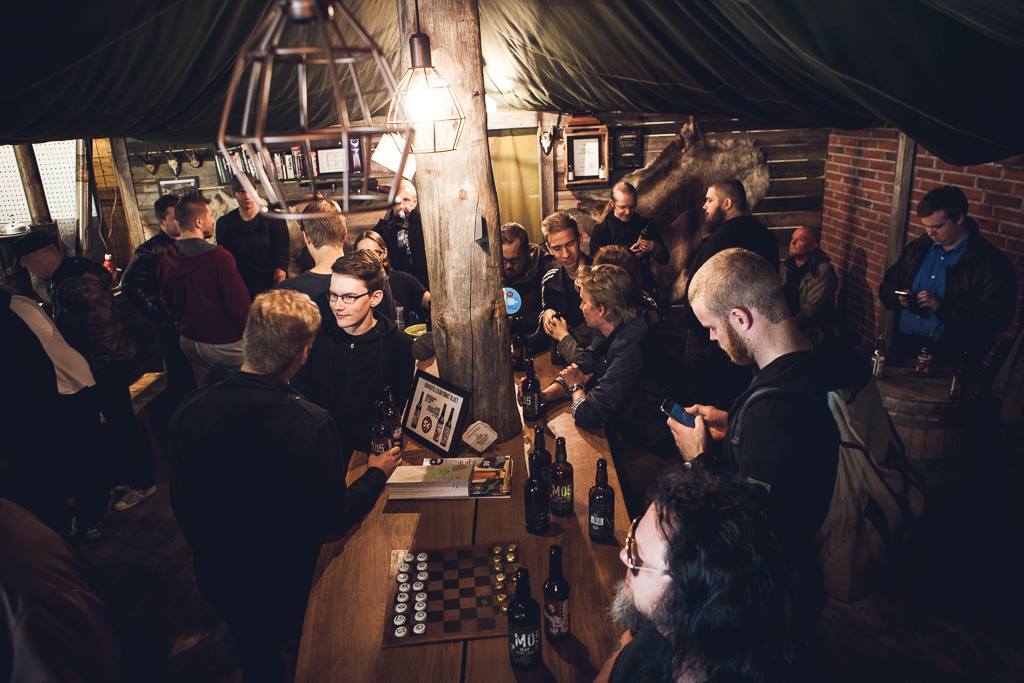 Bar Cafe Sotima
Welcome to Sotima! Sotima is a nice little hideout for friends of Finnish craft brewery products — beers mostly.
Our selection is wide and lively, and pricing lower than you'd expect.
As a bar-in-shop we have very nice staff ready to help you and have a chat, or just leave you be when you feel like concentrating on your favourite drink.
Payment methods
We accept cash (€), European debit-cards, Visa Electron, Visa and Mastercard. American Express and Diner's Club are not accepted. Global Blue tax-free shopping for eligible customers.
Staff
Janne K.

Valtteri P.

Tero

Marianna

Vesa

Roosa

Tiia

Mart

Aleksi L.

Roni

Ronja

Otto

Laura
Location
Both our warehouse and shop are located in the same large red brick building at Ruosilantie 2, in the Konala district of Helsinki, near the intersection of Ring I (Kehä I) and Vihdintie (road number 120). The shop entrance is located on the east side of the building along Ruosilantie. We recommend checking out this map, as we might be hard to find. Getting here is easy, since we are located at the crossing point of the Kehä 1 highway and Vihdintie.
By car
Coming by car? Set your sights on Vihdintie (road number 120) and Konala. If you are coming via Ring I (Kehä I) drive west and get off at the Konala exit. Drive down the ramp and turn right towards Vihti and Konala. Next, look for the Ruosilantie sign on the right - at the next intersection turn right onto Ruosilantie. We are on the left in the red brick building - you can't miss us!
Our store is located some 15-30 minutes from the center of Helsinki. If coming by Vihdintie, turn right at the next intersection after passing under Kehä I. We are on the immediate left in the red brick building. There are several VARUSTELEKA signs around, so finding us shouldn't present too big a challenge.
Public transport
You can also reach us from the center of Helsinki by bus departing from Elielinaukio by the train station, or by train (P-train or I-train) departing from the Central Railway Station (Rautatientori). All busses go along Vihdintie and take between 25-40 minutes to get here, depending on traffic. The nearest bus stop, Ruosilanpolku, is a 5 minute walk from our shop. At the bus stop, back-track along the walkway and look for the Varusteleka signs on the left-hand side of the road (that's the east side for you orienteering people out there).
The train takes about 15 minutes to get to the nearest train station, Kannelmäki. The Kannelmäki train station is a 15-30 minute walk from our shop, depending how well one can navigate through the suburb ( which can, admittedly, be tricky). We recommend you find the best route from your location by using Journey Planner by HSL. The Journey Planner is great for any short trips around the Helsinki metropolitan area.
Our shop
A customer-friendly specialist store
Varusteleka has a walk-in store that is open six days a week. The store is located in the Konala district of Helsinki. Some people find it surprising that it really is your normal walk-in clothing store, not a warehouse or a flea market. Come in and see for yourself!
Not all of our products are on display in our shop, but fear not! Our store and warehouse are located under the same roof. Everything available through our online store is also available from our walk-in store.
Nothing needs to be preordered; simply walk in and buy what you need. Actually, we don't even accept pre-orders - to guarantee that items find their owners as quickly as possible. If you make an order through our online store, we will prepare it to be sent by postal services, and we do it fast!
We are ready and able to serve. Our customer service is friendly, professional and overall top-notch. And, of course, if you have any questions, ask away - we will usually have an answer regarding most types of militaria & surplus related questions. Service is available in Finnish and English (and sometimes in Russian and Swedish, too).