Total World Domination Tour 2020!
Share on Facebook
We kicked off the year 2020 with our traditional long-distance recon mission to the west coast of the USA. Here's a brief report on what we accomplished across the pond this time. The basic pattern is familiar from our previous tours: the primary targets were the Army, Navy, Military Expo, SHOT Show, and of course Desert Brutality. On the surface, it sounds like the same old song and dance but every time Uncle Sam has some fantastic new stuff to show us. Viva Las Vegas, baby!
Sell us craploads of everything please!
We had a big bunch of bucks trying to burn holes in the brilliantly designed pockets of our tactical jeans. So, we simply had to get the mil surp purchases out of the way at once. Off we went straight to the casin… Army, Navy, Military Expo where we grabbed $100K worth of American military surplus gear. Long-term business relations seem to be the thing even in this field. We have been doing business with a couple of operators for a few years now, which has started to manifest itself in brilliant service. American dealers are very good and so damn friendly that us small-town boys happily shoved all our money to them after just a little bit of haggling.
Even though gear hauled across the Atlantic will be a bit more expensive than the stuff purchased from Europe, it is absolutely worth every cent. Modern US military surplus gear is not that often available in Europe. Unfortunately, we didn't buy that much clothing this time because the customs "fees" for those are more like an extortion racket. But we did hoard a mega load of good, honest gear: pockets, tents, sleeping bags, tarps, gloves, sacks, backpacks, aaahhh... These will be available during this spring, so stay vigilant in case you're interested in bloody good US mil surp.
After we had shaken off the worst travel anxiety at the ANME and gambled away the rest of the budget (the house won but at least the drinks were free), we headed out to the 2020 Shot Show. We have attended the world's largest, shooting, hunting, and outdoor show several times. However, every year the massive size of this event is absolutely staggering. In case you haven't been there, here are some SHOT Show facts and figures:
More than 2,400 exhibitors
More than 60,000 visitors
Nearly 16 acres of exhibit space
12.5 miles of aisles
More than 15,000 inspected and tagged firearms
Over 7 million pounds of exhibits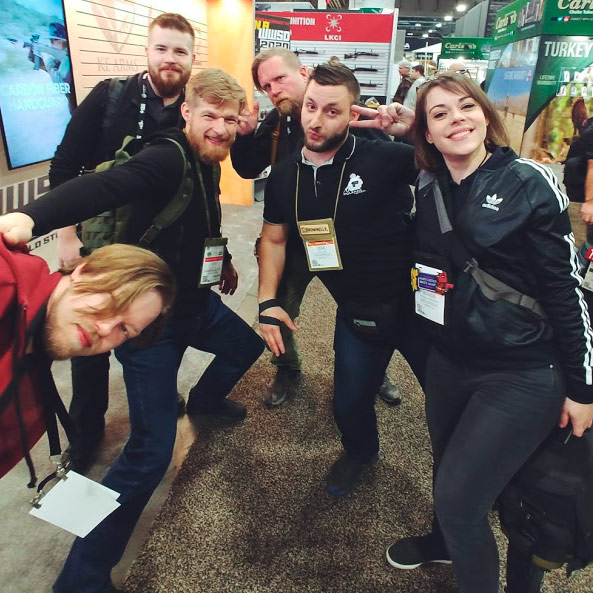 In previous years, we have gone to the shooting range to shoot and fiddle with guns on Monday. However, this year we decided to skip it and check out the materials for manufacturers area instead. And we are very happy that we did it. They had an amazing array of materials, manufacturing techniques, dingly danglies, and everything you imagine needing for manufacturing tactical gear, firearms, optics, and a plethora of other things. For our future product development, this was the best day of the show. We managed to leave the place with craploads of ideas, top-of-the-line materials for future projects, clever solutions, and an incredible amount of new information on material development. You are guaranteed to see some of these cool things in our products very soon.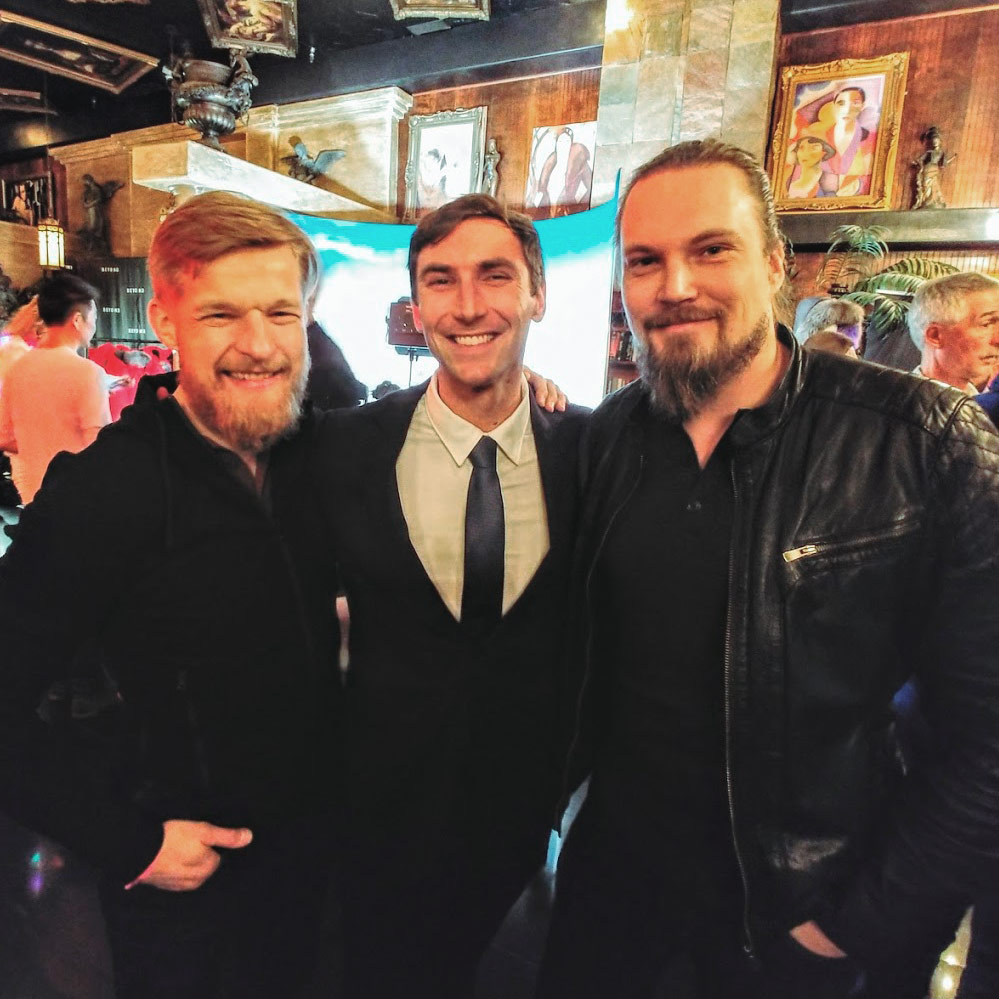 Other days were spent attending meetings, walking around and looking at stuff, and creating cool content with our partners. One big thing worth mentioning was the launch of the WWSD Carbine 2020 by InRange TV. We were among the first to tell the public about the latest version of WWSD. This gun is amazingly light but still very sturdy. It will be interesting to see how it shoots. If everything goes well, we might be able to do that at Finnish Brutality 2020. The folks from Polenar Tactical were also hanging out at the same Brownells booth, and we were able to plan some upcoming projects with them. As you see, tons of good stuff is on its way.
Our extra mission was to introduce unsuspecting Americans to some exotic Finnish delicacies. We had prepared some very strong salt licorice, called salmiakki in Finnish and, of course, packed it appropriately. We spontaneously decided to create a Salmiakki Challenge for some folks that we met. The camera on, battery acid pills in the mouth, and then some strange questions. There will be some epic video footage of this. We captured at least InRange TV, Polenar Tactical, Warrior Poet Society, Jade Struck, Rudy Reyes, Alaska Mauve, and many others.
Tacos, beer, and crazy dreams of a tent sauna

See all the party photos on the Varusteleka.com Facebook page.
We simply had to host our own Varusteleka party at this event, too. It was amazing to see so many people show up. Tons of old and new friends and partners. We showcased a selected sample of our current and future products. There was plenty of beer and tacos for everybody, a fantastic atmosphere, and it was clear that our products interested people. People had so many questions and new visions that Hemmo, who was in charge of exhibiting our products almost missed the tacos. Maybe next year we should up the ante and try to bring a tent sauna in the parking lot of the restaurant…
Pulling out our knives to support US veterans

Our favorite event during the SHOT Show is the fundraiser by the Recon Sniper Foundation at Leatherneck Club, where the funds go to support American veterans. This is a true goodwill project, especially after you listen to all the challenges that people who have served their country in tough places face in their everyday life. This year, we supported their organization by donating some Special Edition Terävä knives with the Recon & Sniper Foundation logo to their raffle. In addition to the pure joy of helping out, it was amazing to see how thrilled the winners were about the Finnish steel they won.
Could we please borrow your mechanical bull?
Like the other leading companies in this business, we also decided to launch a product at the SHOT Show. This year, the honor fell upon our blue Tactical Jeans. And what else could better demonstrate how magnificent these pants are than some exciting rodeo action. Yehaaw! Our recon team found a suitable bar that had a mechanical bull. So, we marched to the counter and asked whether they would be ok with some videos. They were actually more than ok with it. So, push the "lucky" dude on the bull and let's boogie. I think we got it on film on the second attempt and even got an extra round with the bull just for fun. It seems that the bruises were worth it since 700 pairs of jeans disappeared in less than a day.
The main thought that we took home with us this year was that systematic and persistent work is really starting to show. During these years, we have managed to acquire many really good contacts and came up with plenty of awesome projects with both old and new friends. Quite a nice number of people know Varusteleka already, which will open up tons of new opportunities in the future.
There's no question about it, the SHOT Show week is a very tough gig. It is practically 24/7 action but totally worth all the blood, sweat, and tears.
At the mercy of social media in Arizona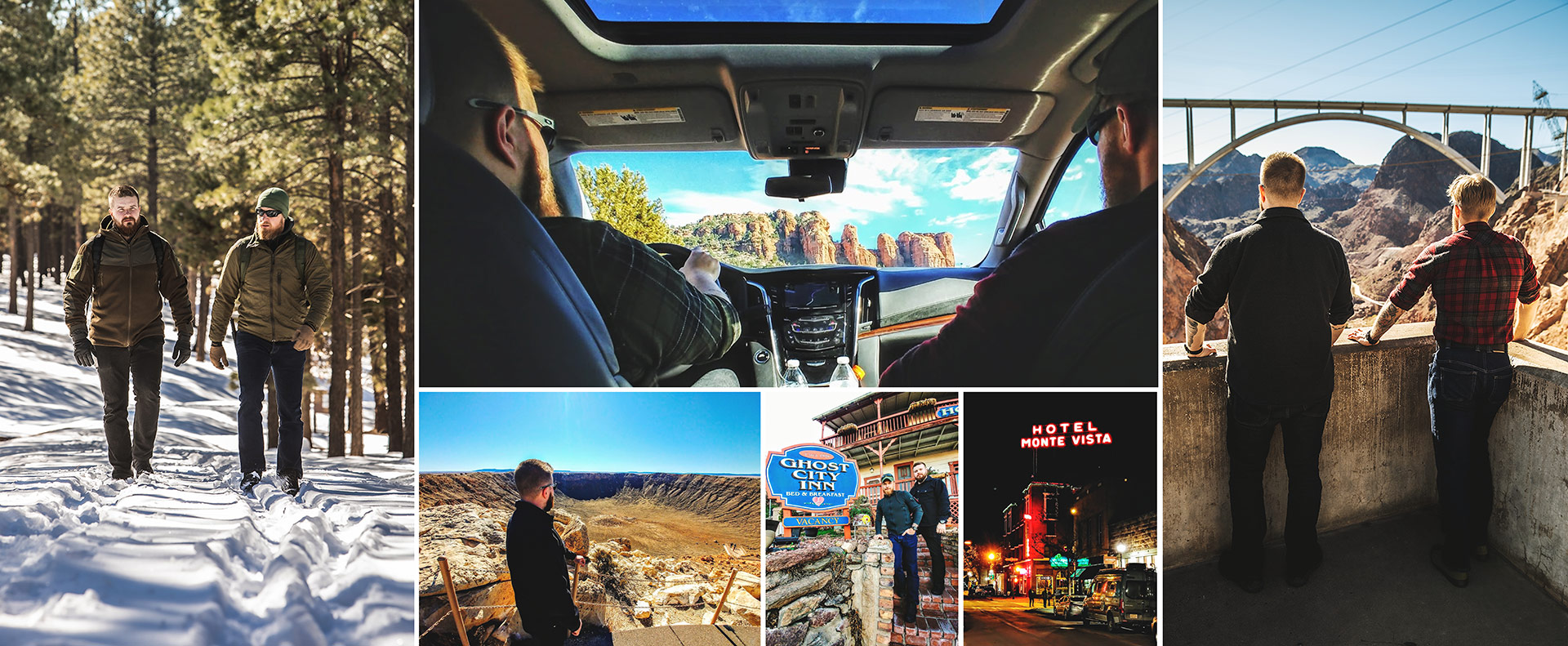 We had almost a week of free time for recuperating and moving from the SHOT Show to Desert Brutality held at Chino Valley, Arizona. This year we didn't make any plans beforehand. So, we made the smartest decision available and threw ourselves at the loving care of our social media gang and went pretty much wherever they suggested.
Hoover Dam located at the border of Nevada and Arizona was on our way, so we made a quick stop there. We had seen it on our previous journeys but it was still very impressive. After this, we headed out to Flagstaff, east of which there's a humongous Meteor Crater that we just had to see. It really was a jaw-droppingly big hole. The next stop was the old mining town of Jerome. Previously, we had just driven through it but this time we stayed there overnight and went to see some cool mining stuff with Bloke on the Range. Then we decided to make a guerrilla attack on the Arbor Arms stronghold. Nick and Jon are amazing guys, and we spend some quality time with them talking about guns, gear, and life in general.
Desert Brutality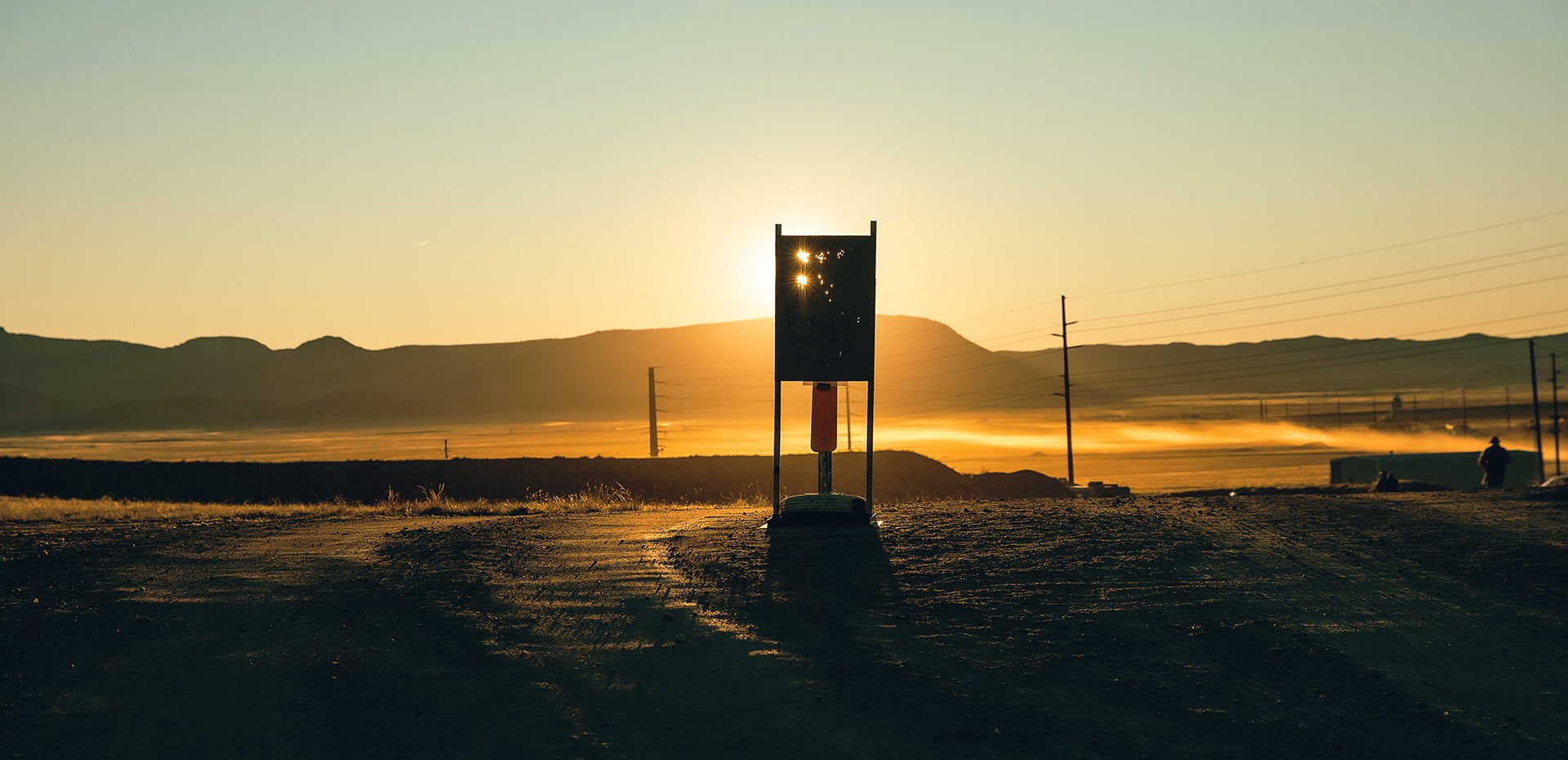 As usual, the last destination was Desert Brutality. We have been part of this concept since the beginning, and it is amazing to see how far the event has gotten in just a few years. This year, the event had a record number of competitors, and the shooting jamboree took four days. First, we shot the Retro & Classic divisions, then Scout, and finally the crème de la crème, Armored.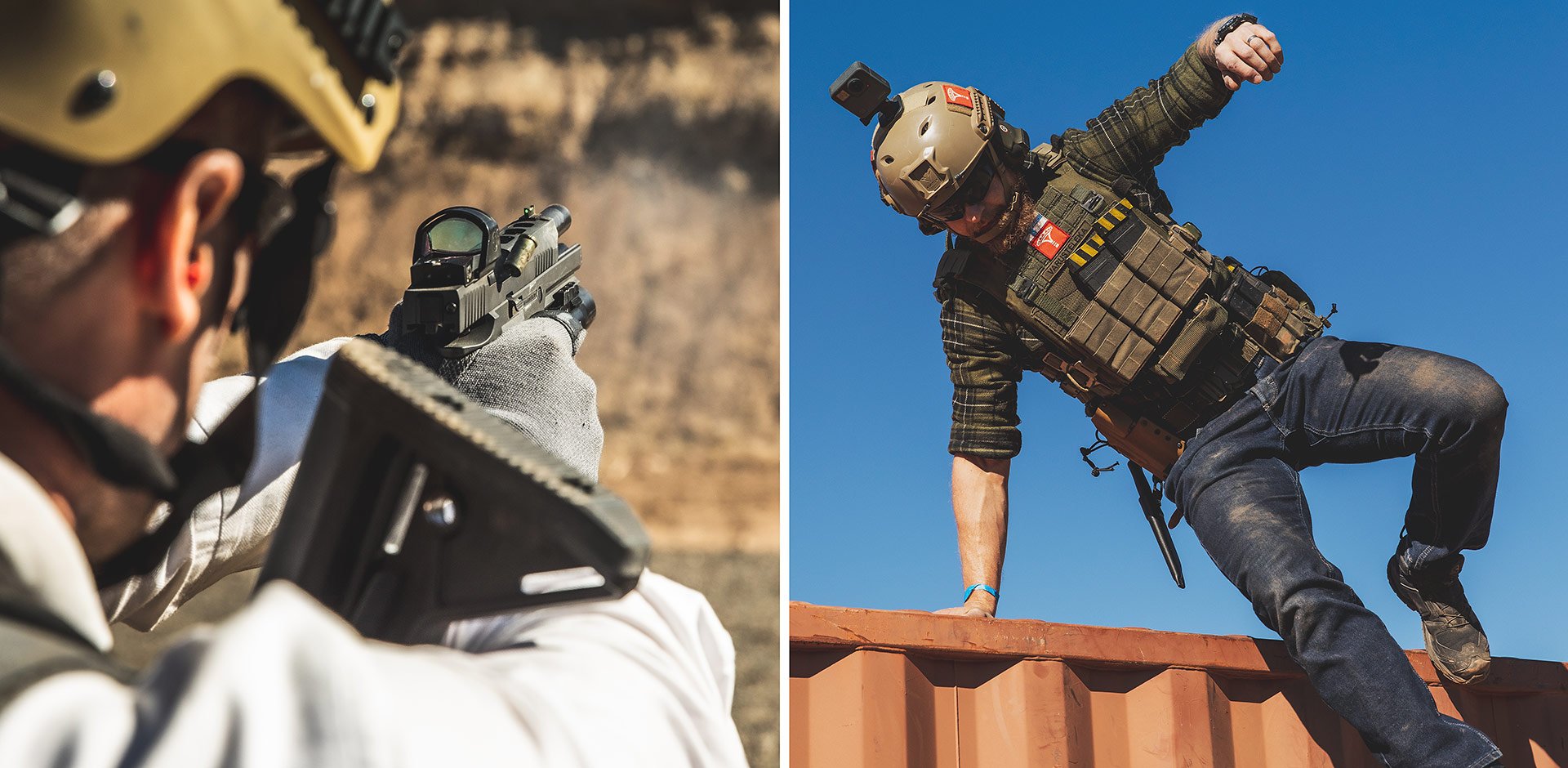 The competition was sheer brutality as expected. Very versatile stages, tough physical and mental challenges, difficult shooting tasks, and above all everything was safe and more fun than a barrel of monkeys. One organizer summed the spirit of the competition pretty nicely at the safety briefing: "Number 1: Safety, Number 2: Fun, Number 3: Don't suck. Number 1 and Number 2 are non-negotiable!".
The atmosphere was super nice and encouraging throughout the competition. It was especially cool to see lots of Varusteleka products in action and get a chance to chat with our American regular customers. A stage that summed up the style of the game quite aptly was the extra one where we played Russian roulette, obviously with the guns pointed at the targets. If the gun went off, you got an extra 60-second penalty. If you heard a click, you got 60 seconds deducted from your time. Pretty nerve-racking but luckily we survived.
Our squad had an amazing spirit, and we got to compete side by side with e.g. people from Recoil magazine, Weapons Outfitters, and Kit Badger. The most legendary comment came from a top dog of a certain gun magazine when the stage required you to shoot with your weak hand: "I do not have a weak hand…" And he didn't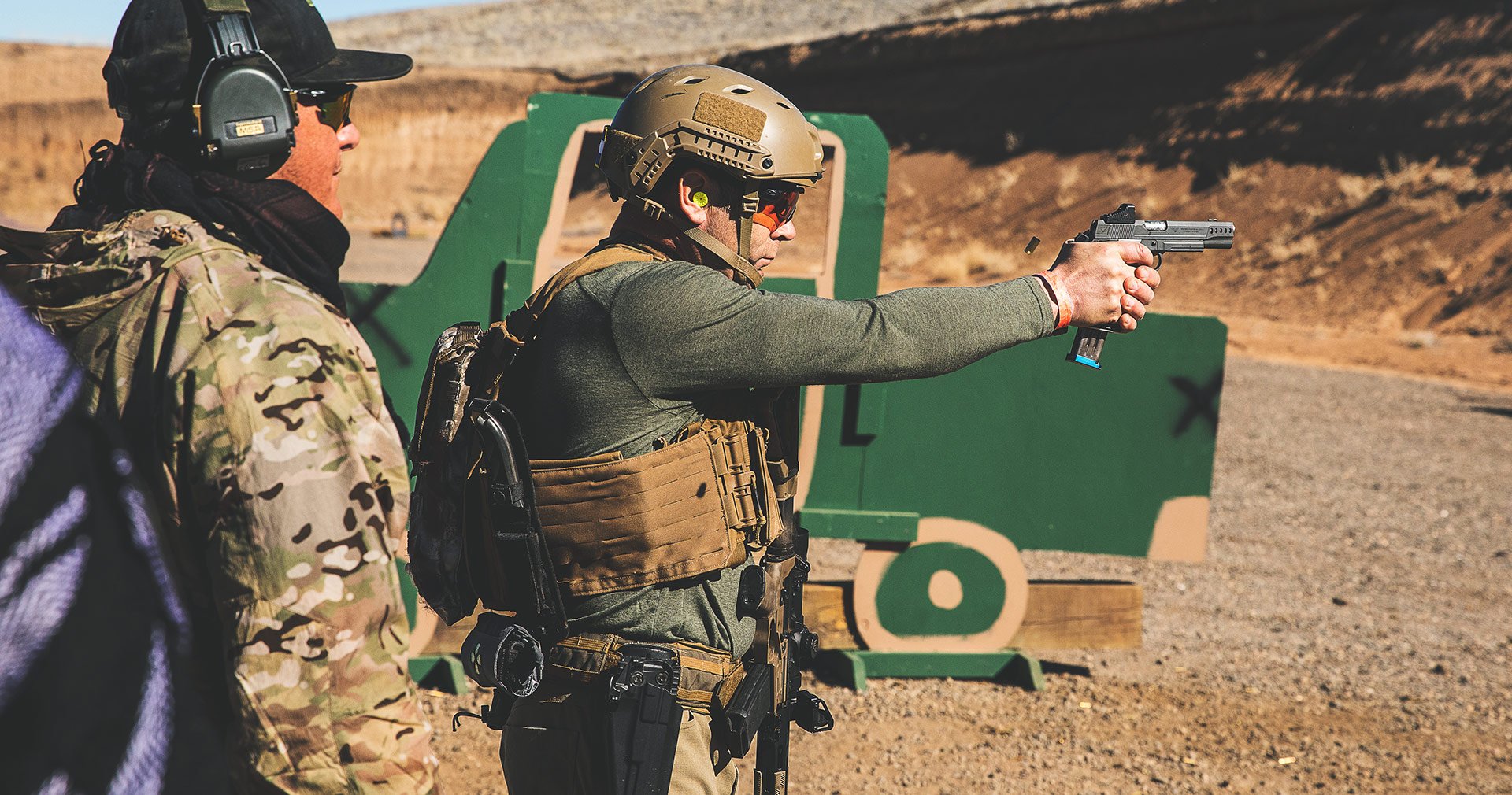 The competition was well organized and everything went smoothly. It was exciting to see how Karl and the others had adapted good practices from Finnish Brutality with their own twist. And at the same time, we learned a lot and got a bunch of cool ideas for the upcoming Finnish Brutality. And we didn't do that poorly in the competition either. Jari was 38th and Hemmo 47th in the total score.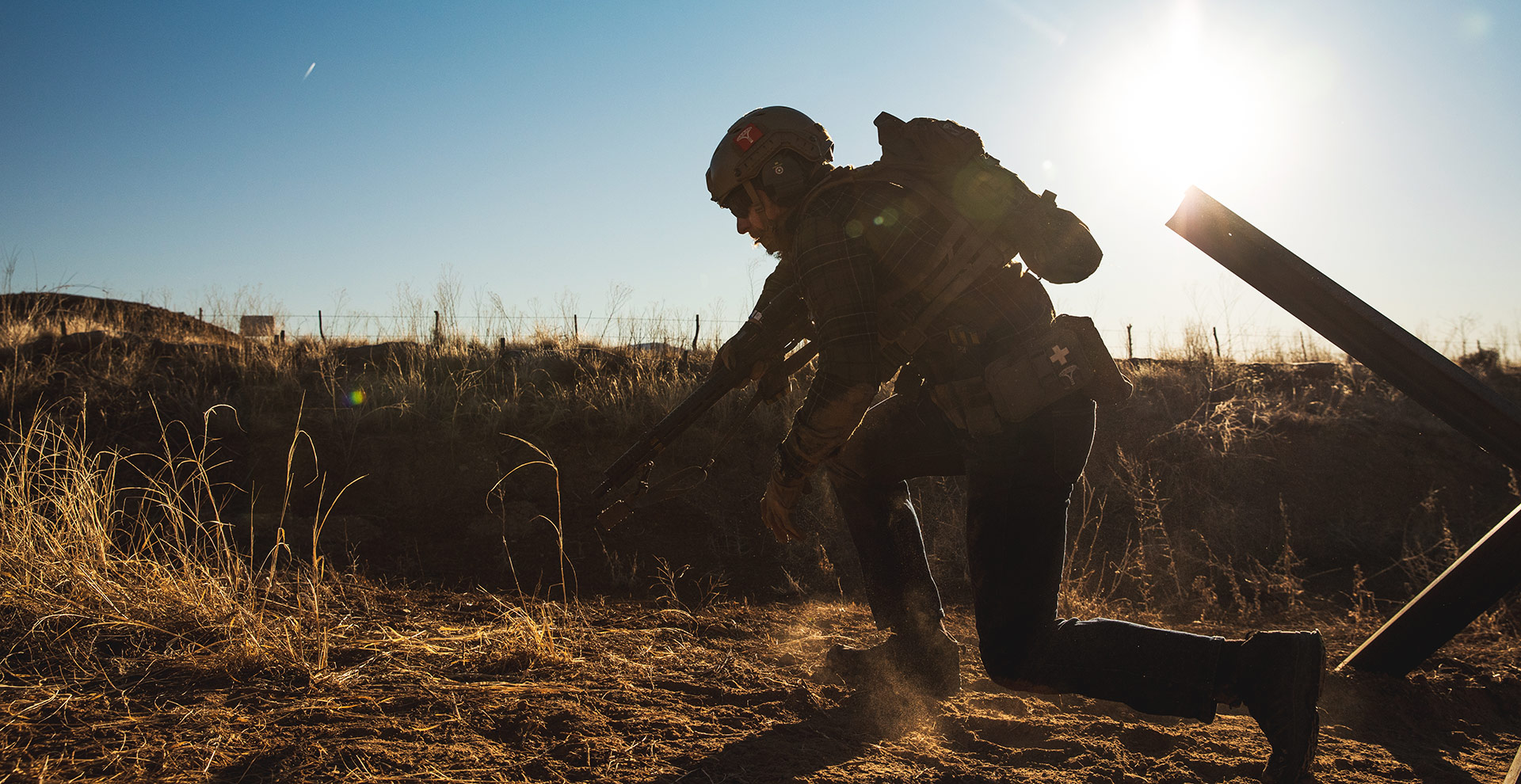 This year we donated a really nice prize for the competition. The winner of the Armored division and a random lucky person won a trip to Finnish Brutality at our expense. It was an absolute joy to see how thrilled these lucky winners were about this opportunity. We, of course, didn't tell them that this is a just sneaky scheme in our World Domination Strategy. In August, we will indoctrinate these folks properly in the Finnish way of life.
So, how did it all go?
The American invasion is always a huge effort both timewise and moneywise. However, we are again one step closer to our grand plan, World Domination. We bought tons of top-notch military surplus gear, got a lot of new business forward, and snatched a motherload of espionage data on new trends. First and foremost, we met an amazing array of new friends, which hopefully will lead to some epic content. If we're lucky, we can also forc… peacefully convince some of these fine folks to come and visit this exotic land of polar bears. It takes a lot of honest old-fashioned work to thrive in the international market. Our experiences this year confirm that good groundwork will always pay.
Many thanks to everybody that we met during our trip. See you soon!