US LBV-88, Woodland, surplus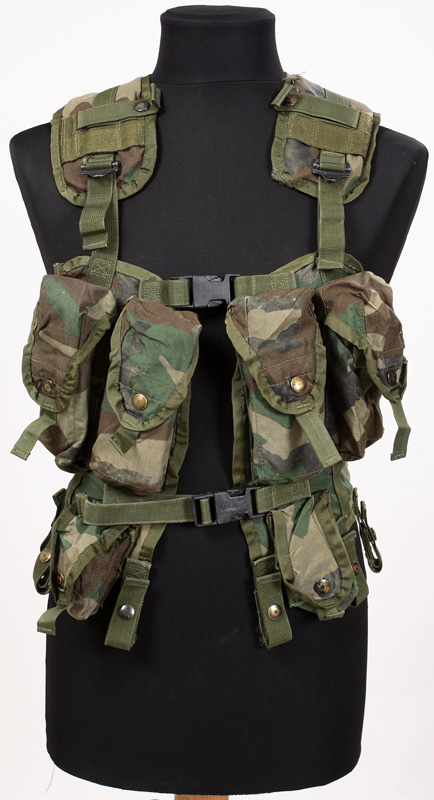 In stock 4 pcs
Products in stock are also available in our walk-in store.
Trouble with the metric system? Try our converter:
These might also interest you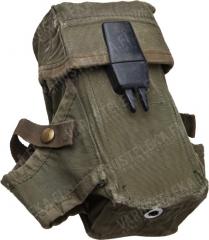 US ALICE magazine pouch, surplus
7.99 EUR
The classic ALICE magazine pouch for three 30-round M16 mags. Used US Army surplus.
US LBV-88 vest in Woodland camouflage. A real man's combat vest, as good as they come!
The IIFS (Individual Integrated Fighting System) was adopted in 1988 to replace and complement the ALICE system and is in limited use even today. All-new items in the IIFS were the combat vest, rucksack and day pack. This combat vest has been designed to be used together with an LC-3 belt, which is to be equipped with water canteens and pouches for additional magazines.
Features four magazine pouches for six M16 magazines, two grenade pouches, good adjustments in every direction, and ten belt loops for LC2/3 pistol belts. Basically, this vest works rather like a set of suspenders (but with a relatively huge carrying capacity), with the main load carried on the belt. An excellent design, yet quickly superseded by the MOLLE-system.
For those not too keen on MOLLE, this "vest" is lightweight, has easily accessible pouches, and as it does not cover the entire upper body, it won't boil you in your own sweat.
US army surplus
In used, but perfectly serviceable condition.
Log in and write a review.