US fire retardant balaclava, surplus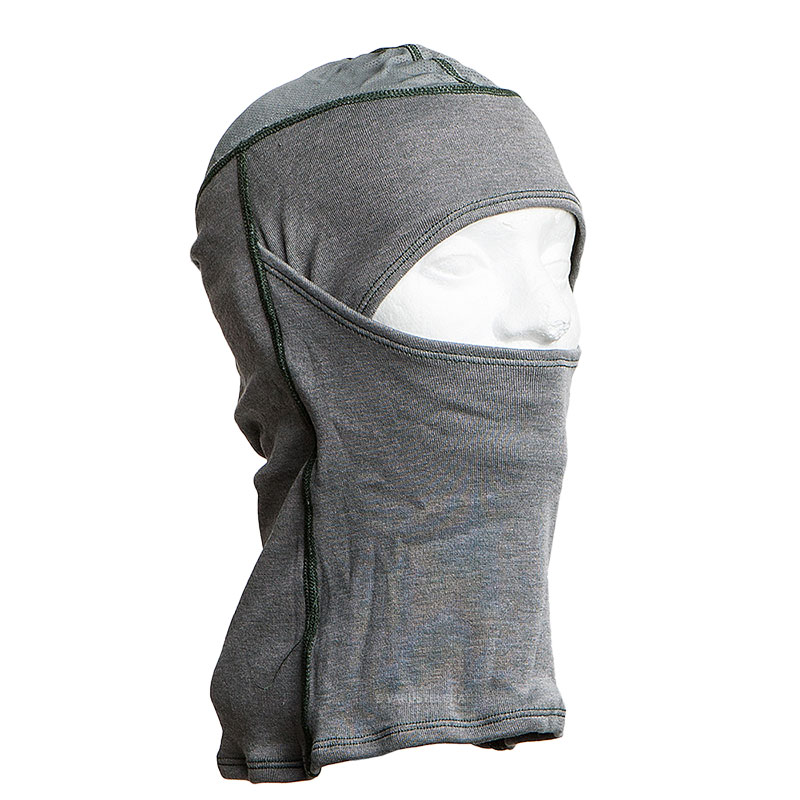 Trouble with the metric system? Try our converter:
These might also interest you
Since fire retardant clothing is The Thing right now some of this stuff has started to find it´s way into the surplus market. These aramid-wool balaclavas are US Army surplus, a well made piece of headwear, moisture wicking and fire retardant. Perfect for chilly weather, can be used to protect the whole face or rolled up for wear as a cap or rolled down to form a simple neck warmer. Very versatile and well made!
Shell: 60% meta-aramid, 40% para-aramid
Liner: 70% FR rayon, 30% wool
Dome: 100% FR rayon
Unissued military surplus
And best of all: these are virtually brand spanking new! We get this still in their original factory packages, in a "normal" store new stuff like this would probably cost double what we´re asking, this is military surplus at it´s finest. Made by ELITE ISSUE, made in USA.
Log in and write a review.