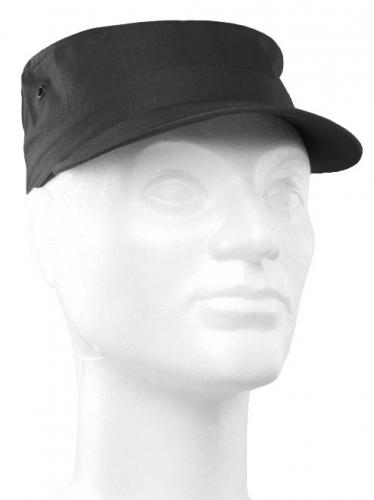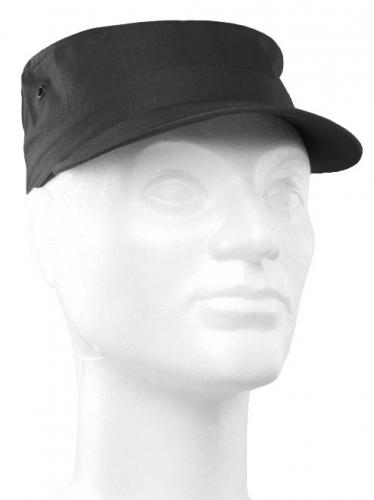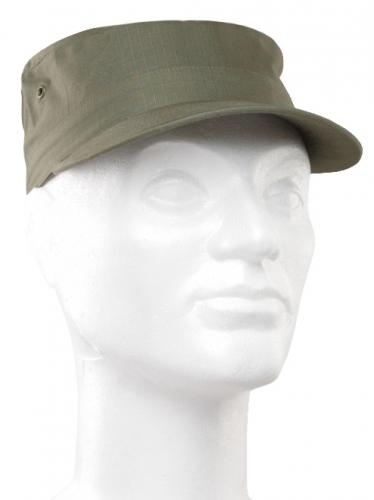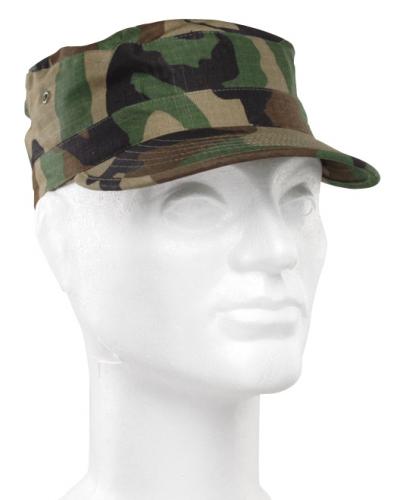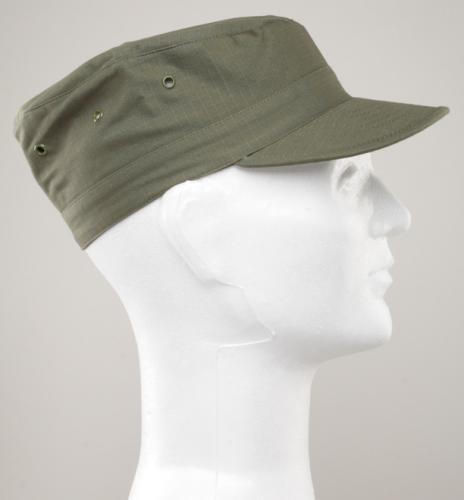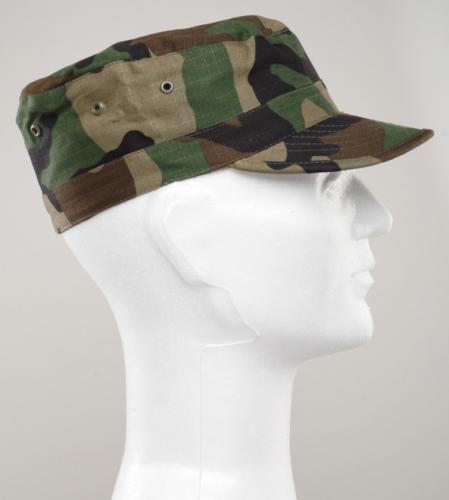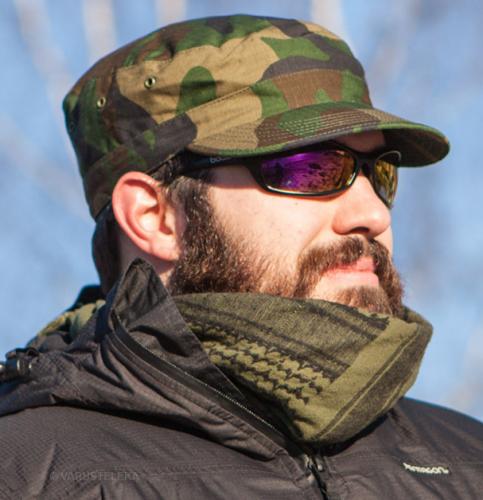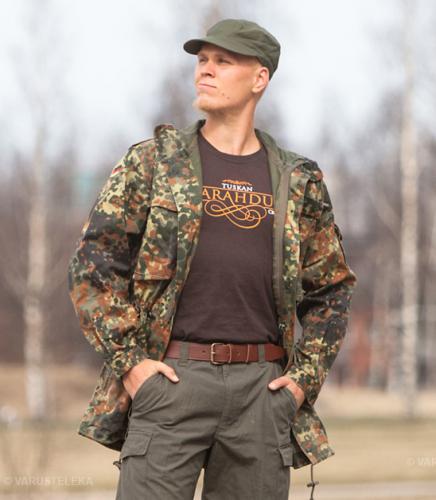 Teesar
Teesar BDU Field cap
Price 9.99 USD
excluding sales tax
A visored field cap made from 100 % ripstop cotton.
Loading products...
Trouble with the metric system? Try our converter: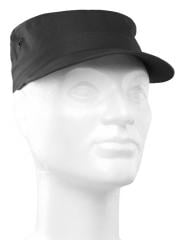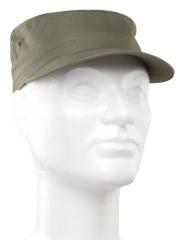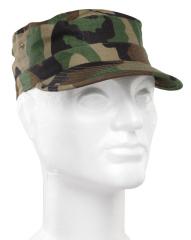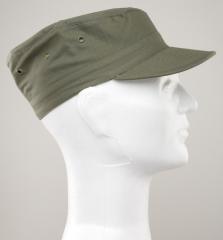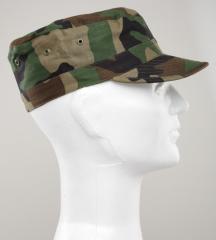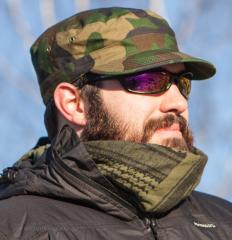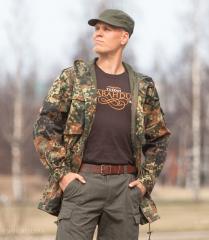 A visored field cap made from 100 % ripstop cotton.
The US army BDU field cap was first issued as it is in 1983, even though the same shape had been tried almost half a decade earlier. The BDU field cap's design was transferred almost identically to the newer ACU system, and it's no wonder, since this hat is both good looking and comfortable to wear.
Note: the hats of the newest batch run quite large. Say, if you are unsure whether to take Large or Medium, take Medium.
Teesar is a brand of STURM, just like Mil-Tec. While not probably warproof, these should hold up nicely in casual use.
All products: Teesar
Recommendations
Loading products...
Reviews
You have already submitted a review. You can edit your text by clicking on it. You can filter the reviews by clicking on the elements of the summary.
Log in and write a review. You can filter the reviews by clicking on the elements of the summary.
Remove filter
Suomi
(8)
English
(5)
I would recommend for a friend
J-P M.

11.08.2018

Verified purchase
Kaalini on tasan tarkkaan 60,5cm ja X-large tuntuu silti hieman liiankin reilulta. Näyttää siis ihan hyvältä ja pysyy päässä, mutta kovalla tuulella meinaa lentää huis helvettiin. Ehkä tarttis hankkia hiukset. Lakin kangas ei kuitenkaan veny paskaakaan mihinkään suuntaan joten kokoa pienempikään ei välttämättä uudessakaan erässä ole hyvä. Vaikea homma. Kuitenkin varsin mukava tämän kokoisena päässä, ja malli näyttää silti aika särmältä ja militantilta.

Ostin tälläisen lakin täältä aiemminkin joskus vuosia sitten, L-koossa ja ainakin sen aikaisen erän malli oli sen verran tiukka että meni kyllä tiukasti päähän, mutta aiheutti myös helvetillisen päänsäryn n. puolessa tunnissa. Tässä uudessa mallissa näyttää olevan myöskin jonkunlainen vahvikeläpyskä otsassa minkä tarkoitus on ilmeisesti pitää lakin etuosa suorana ja särmänä. Vanhassa mallissa moista ei ollut, ja tietenkin minulle sattui silloin se valmiiksi rytätty karjalanpiirakka mikä ei edes pesukoneessa tai vuosien käytössä suoristunut. Tässä uudessa moisia ryppyjä ei onneksi ollut, mutta koska vahvikeläpyskä ei ole kuitenkaan koko otsan levyinen, saattaa se sopivassa kulmassa ja valossa erottua selvästi lakista. Paskankaan väliä.

Lisäys: konepesu 40 asteessa söi koosta pois n. sentin(?) joten nyt vähän ahdistaa... käsinpesu olisi varmaan kova juttu näille, tai edes 30c konepesu?

Lisäys2: ostin toisen hatun metsäkäyttöön, tällä kertaa vihreänä ja samassa XL-koossa. Tämähän on kuitenkin reilusti isompi, nyt pään ja lakinreunan väliin mahtuu useampi sormi. Koitin mittanauhalla mitata lakin sisäreunan tarkkaan ja sain tulokseksi 61,5cm. Kai se on sitten tällekin pesun paikka. Ehkä musta lakki olikin vanhaa erää ja vasta tämä vihreä sitä uudempaa, reilunkokoista erää? Tai sitten se on vaan mil-tecin kirous, samassa kiinantehtaassa nämä teesarin kamatkin kuitenkin varmaan tehdään.
0
0
I would recommend for a friend
Matti P.

05.04.2019

Verified purchase
Kelpo lätsä kympillä. Mielestäni parempi kuin Varustelekan oma vihreä lippis, koska tämä on ohuempi, ja kesällä on kuuma. Tämä toki vain henkilökohtainen preferenssini. Koot tosiaan reiluja huom!
3
0
I would recommend for a friend
Jussi F.

09.05.2019

Verified purchase
Oman pääni ympärysmitta on 59,5 cm. Tilasin koon X-Large (60-61 cm). Arvelin puuvillalakin kutistuvan +40C pesussa. Olen toisesta sopivasta lakista mitannut lakin sisältä ympärysmitan ja olen todennut hyväksi mitaksi oman pään ympärysmitan + 0,5 cm väljyyttä. Eli minun tapauksessa lakin 60 cm sisä ympärysmitta on minulle hyvä.

Tämä Teesar BDU kenttälakki oli X-Large koossa 61 cm sisä ympärysmitalta paketista otettuna, jolloin oli melko väljä päässä. Pesun jälkeen ympärysmitta oli 0,5 cm kutistunut ja on nyt 60,5 cm. Ja tuntuu ihan hyvälle päässä 1 cm väljyydellä. Pesun jälkeen huomasi lipankin vähän käyristyneen koska ympärysmitta pieneni. Hiusten kasvu tietenkin vaikuttaa kuinka kireälle lakki tuntuu päässä. Kaljupäisenä ei ole tätä ongelmaa. Lakki istuu erityisen hyvin arjalaisen kallon muotoon ja näyttää hyvälle. :D
2
3
I would recommend for a friend
Mikko S.

05.08.2019

Verified purchase
Olen käyttänyt kyseisiä hattuja siitä asti kun nämä ensimmäisen kerran tulivat Varustelekaan myyntiin. Erittäin kestäviä hattuja. Ensimmäinen musta hattu kesti siistinä ja hyvänä monta vuotta ja se värjättiin välissä vielä uudelleen mustaksi. Nyt on neljäs hattu menossa ja kolmaskin on edelleen käytössä metsäreissuilla. Hatun pesuohjetta kannattaa noudattaa, sillä nämä kutistuvat konepesussa. Suosittelen konepestä 40 asteessa mikäli hattu on vähän liian iso, niin kutistuu luultavasti sopivan kokoiseksi. Olen tämän todennut, sillä toinen hattuni kutistui pesukoneessa vähän liian pieneksi ja jäi siksi itsellä pois käytöstä, mutta on suht isopäisellä lapsella käytössä nykyään. Erittäin hyviä hattuja 6/5 vaikkei maistu salamille.
1
0
I would recommend for a friend
Georgi P.

02.12.2019

Verified purchase
I would not recommend to a friend
Thomas L.

01.07.2020

Verified purchase
There is no way to adjust the fit so make sure you buy the right size. As they say in the product description, the sizes run large. I usually wear size 59 but medium (56-57) fit me well. Large was simply too loose fitting. If you can't return it for free, buying this product is somewhat of a gamble. The visor is slightly wider than the cap itselt which I really don't like the look of too much. Seems pretty well made and the woodland camo was just fine.
1
0
I would recommend for a friend
Juha R.

16.04.2021

Verified purchase
Ryhdikäs jenkkiläpyskä. Koko on tosiaan väljä tuoreena, mutta sitä sopii hyvältä armeijatuotteelta odottaakin. Upota pääsi suohon pari kertaa ja lätsä istuu täydellisesti.
0
0
I would recommend for a friend
Manuel D.

09.07.2021

Verified purchase
Fine hat, fits like a glove.
0
0
I would recommend for a friend
Matthew L.

23.11.2021

Verified purchase
This is my favorite hat. I have two, in fact. Fits my large head. I measured to make sure to get the right size. People say "That's a nice hat on you!"
0
0