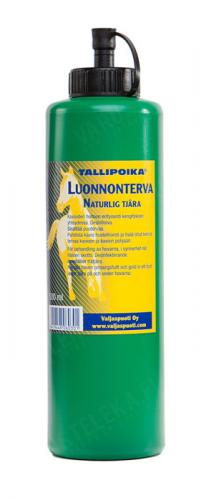 Tallipoika Natural tar, 500 ml
Price 8.99 USD excluding VAT
Flat Rate Shipping to USA $9.99
100 % recommends
Sold 23 pcs in the last two weeks
In stock 12 pcs. Also available in our walk-in store.
Trouble with the metric system? Try our converter: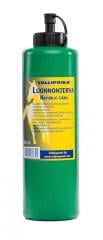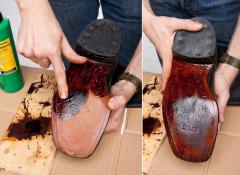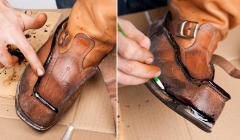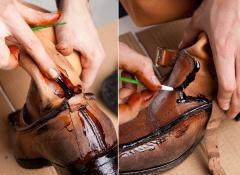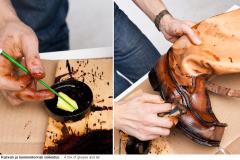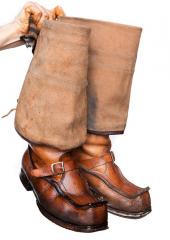 A half a litre bottle of pure natural tar! This wonderful stuff has long been used to waterproof everything from boots to boats. Don't let the animalish label fool you, this works just as well on footwear as it does on a horse, we ourselves use this on boots, skis and all that, an age old Finn-trick!
Made by Valjaspuoti Oy.
Reviews
You have already submitted a review. You can edit your text by clicking on it.
Log in and write a review.
Remove filter
Suomi
(1)
English
(9)
I would recommend for a friend
Jonathan M.

03.11.2016 (Edited 18.11.2016)
Great stuff.
Mix it 50/50 with linseed oil, for the traditional "Finnish recipe" rifle stock treatment (Also works great on wooden garden tools & any wood stored/used outside).
Can also be used to make a paste if mixed with beeswax & white spirit (?) - need to check that last ingredient, may be turpentine not white spirit!

Has a lovely wood-smoke aroma to it BUT be aware, even when mixed with linseed oil it is on the tacky/sticky side.
May be an issue on an expensive custom rifle stock, but great for tool handles as gives a little extra grip. Good news for axe handles & other tools that have a potential to "bite" the user.

With luck one day I will have a WW2 SA-Ahkio to use this stuff on in it's raw state!
15
0
I would recommend for a friend
mobi

09.11.2016 (Edited 29.11.2016)
Good gear
8
0
I would recommend for a friend
Pavel S.

22.12.2016 (Edited 27.12.2016)
Great working stuff.
4
0
I would recommend for a friend
Pol D.

08.11.2017
Great stuff indeed !!! Will get more in the future...so, keep it in stock ! ! !
7
0
I would recommend for a friend
martin z.

10.01.2018 (Edited 11.01.2018)
Natural? Make that Supernatural; Made from the devil's arsehole!

It stinks like tar and keeps stinking for days and days and...... My house smells like THE END OF DAYS!

Wicked proper
12
3
I would recommend for a friend
markus b.

10.01.2019
Kunnollisten hoito-ohjeiden jakaminen on suorastaan kulttuuriteko Lekalta. Ja rasva-terva -seos tosiaan toimii kuten yllä on kuvattu. Miinuksena(?) useita päiviä kestävä voimakas tervan tuoksu saapashuollon jälkeen. Nykypäivänä tämä herättää ihmisten ilmoilla tarpeetonta huomiota.
4
0
I would recommend for a friend
Farasha E.

12.03.2019
If there is a heaven, I want it to smell like this stuff.
3
0
I would recommend for a friend
PaPa J.

05.08.2019
I applied a 50/50 mix of this tar and tallipoika leather grease for my boots and my mom screamed at me because it stunk up the house. Pretty good product though
2
0
I would recommend for a friend
ANDERS B.

20.08.2019
Unfortunately there hasn't been too much rain or wet weather where I'm from (Nova Scotia), which is kind of odd. So I haven't been able to test out how water proof this makes my boots. I mixed this with Tallipoika leather grease (50/50 mix) because it's the way the Finns do it (maybe?) and I have to say a little goes a long way! I did two pairs of boots with about a table spoon of each product per pair of boots. It has a strong smell of smokiness so if you don't like that sort of smell then I recommend doing it outside. Also if you don't mind having yellow/brown hands then I also recommend using gloves. It took about a week for it to come off. Overall I love this product because it brought life back to an old pair of boots and made them very supple.
2
0
I would recommend for a friend
Adam D.

28.11.2019
Smells like crazy, and will stink up any location it's in (smell penetrates the plastic bottle). Wrapping in aluminium foil seems to minimise the smell pretty well though.
0
0