SwedishLK 35 rucksack, surplus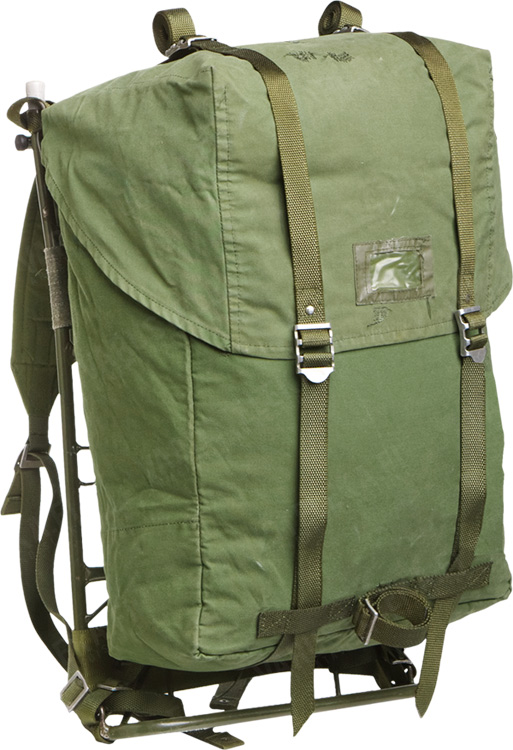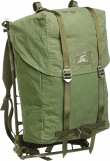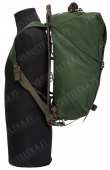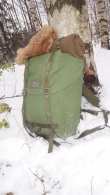 Trouble with the metric system? Try our converter:
These might also interest you
The legendary Swedish army 35 litre backpack with steel tube frame. A solid piece of kit which is still going strong, a fine example nordic quality.
Here's a TL;DR: The best. The cheapest. Ever. Buy!
The steel frame is half the splendour here, simple and ultra-tough. Can be used on its own to haul heavy, cumbersome stuff like crates, mortar tubes etc., in case you have fun that way or are under orders to do so.
To the frame you'll find attached tight horizontal straps to keep your back ventilated, and shoulder straps with very functional adjustments. A waistband is not part of this design, but could be easily added by the end-user.
The pack itself is one large squareish boxy thing with a flat compartment against the back and long straps on the top to attach extra kit. A smart design combined with high quality materials and workmanship equals a proper all-around rucksack! Some are made of canvas (main picture) and a some of nylon (extra pics).
Seam to seam dimensions of the backpack part without the frame about 32 x 50 x 20 cm, with room for adjustment on the height department. Weight about 2 kg for the whole thing.
Condition
Used condition, signs of wear are evident, all are still in perfectly serviceable shape. Don't expect to get an unissued pack, but a salty, properly used one. We had unissued packs a long time ago, like some of our photos show.
Log in and write a review.