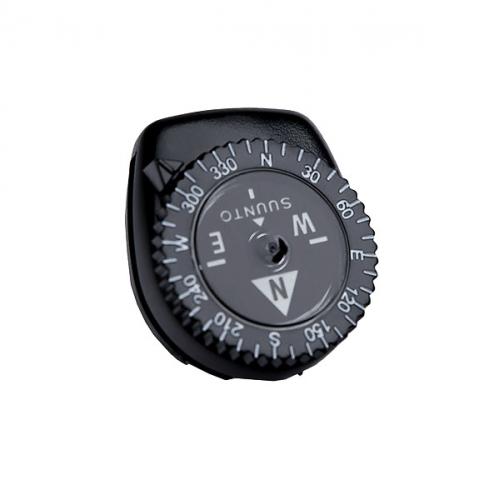 Suunto Clipper L/B NH
Price 18.99 USD excluding VAT
Flat Rate Shipping to USA $9.99
Sold 18 pcs in the last two weeks
In stock 8 pcs.
Trouble with the metric system? Try our converter: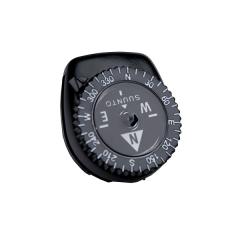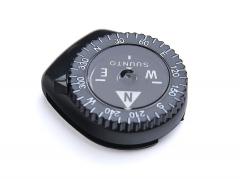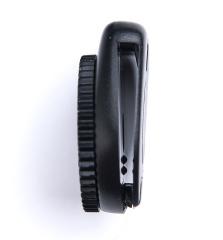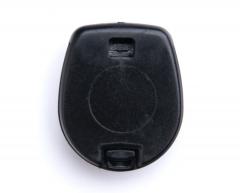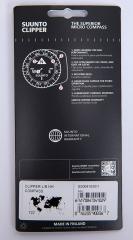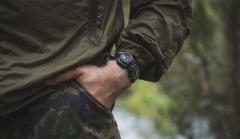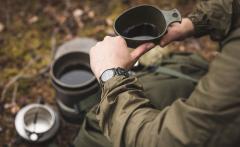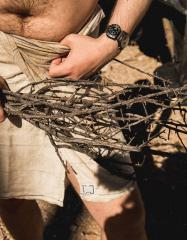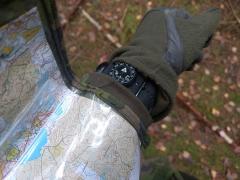 A mini compass does not need to be just a neat looking accessory with zero function, the Suunto Clipper is an actually functional clip-on mini compass complete with an actual bezel, a detail often not found in competing models. Attaches pretty much anywhere and weighs next to nothing, the Clipper goes with you anywhere making it a perfect back up or EDC piece.
Liquid filled jewel bearing compass
Balanced for northern hemisphere
Cardinal directions in luminous prints on card
Direction on rotating bezel in 10 degrees increments
Clips to watch strap, sleeve, strap of backpack, side of map etc.
A fun, supercompact aid for underwater navigation
Suunto limited lifetime warranty
Made in Finland
Weight: 5 g
Measurements: 30 x 24 x 11 mm
The Thing with the Clipper is the clip, a solid mounting system that slides over any up to 20 mm wide piece of webbing or similar mounting surface and clips into place. Unfortunately the Clipper does not fit the common 25 mm / 1" webbing used on most modern military gear.
Thanks to its bezel the Clipper can actually be used for orienteering, not just for finding north. The bezel makes it possible to use the Clipper just like a "real compass", further adding to its value as a back up or even main compass. Naturally the Clipper is not nor will it ever be as good as an actual orienteering compass, but it works and most importantly takes up almost zero space in your kit.
What does the "L/B NH" part after the name mean? "Liquid filled, jewel Bearing, Northern Hemisphere". Thank you, Matti A. for the info!
Made in Finland by Suunto.
Reviews
You have already submitted a review. You can edit your text by clicking on it.
Log in and write a review.
Remove filter
Suomi
(7)
English
(3)
I would recommend for a friend
Matti A.

10.06.2017 (Edited 13.06.2017)
Liquid filled, jewel Bearing, Northern Hemisphere
13
2
I would recommend for a friend
Ville R.

10.06.2017
loistava kapistus. voi pitaa taskussa aina mukana kun niin pieni. selkea kuitenkin lukea.

puoli tahtea pois koska:
- se on niin pieni ettei saa normaaliin remmiin,
- ja siksi kompassi katosi ensimmaisena retkeilypaivana repovedella
8
1
I would recommend for a friend
Matti M.

10.06.2017
Ja täähän on sit ihan aikuisten oikeesti hyvä.

Lekasta en omaa(omia) ostanut, mutta kys. härpäke on keikkunut kellonrannekkeessa nyt miltei kaksi vuotta, ja sekuntiakaan en ole katunut, ja pelastanut/helpottanut elämää lukemattomat kerrat. Ihmiset naureskelee joskus tosta että on muka turha nykymaailmassa kun jokaiselta löytyy enemmän laskentatehoa taskusta kuin millä lennettiin kuuhun, mutta pelkkä ajallinen säästö kun ei tarvi kaivaa puhelinta taskusta tarkistaakseen onkomenossa oikeaan suuntaan kattaa tuon parikymppiä ihan hemmetin nopeesti. Plus tietty se, että jos/kun kellossa kiinni niin tuota on aika mahdotonta ikinä unohtaa.

Osta. Tai osta kaksi, ja anna kaverille. Kannattaa.
11
0
I would recommend for a friend
Mikko M.

15.06.2017
Jo on aikoihin eletty kun partioaitasta saa tavaraa halvemmalla kuin Varustelekasta. Hyvä kompassi, kulkee päivittäin mukana rannekellon hihnassa.
13
0
I would recommend for a friend
Alex T.

20.07.2017
Erittäin hyvä kompassi: pieni, kätevä ja osoittaa pohjoiseen, niinkuin pitääkin.
4
0
I would not recommend to a friend
Neeman C.

08.08.2017
A cute compass for your watch strap, but not for navigation, just to know general direction
For the same money get the Suunto A-10 compass, which is a real navigation compass
3
11
I would recommend for a friend
Otto L.

06.01.2018 (Edited 06.01.2018)
Tosi hyvä pieni kompassi. Ei vie tilaa taskussa ja ei ole tiellä, nopea tarkastaa suunta. Tämän hienouden tajuaa kunnolla vasta kun tätä käyttää vähän aikaa. Joku voisi väittää että tää on kallis tällaiseksi pikku kompassiksi, mutta: 1. Tämä on Suunnon laatua, saat tästä pitkäaikaisen kaverin reissuille, ja onhan tässä takuu. 2. Oletko sitten ikinä harkinnut ostavasi sellaista 5€ halppiskompassia? Minä olen ostanut ja en tee sitä toiste. 3. Tän saat kyllä halvemmalla, aika kallis täällä Lekassa. +4. Niille jotka väittää ettei tämä ole yhtä käytännöllinen kuin levykompassi, no mitä sitten? Ei tämän ole tarkoituskaan olla levykompassin veroinen suunnistustyökalu, mutta silti kartalla ja tällä pääsee jo pitkälle. ++5. Olen kuullut joidenkin epäilevän tuota kellon rannekkeeseen kiinnittämistä, koska kellon metalliosat ohjaisivat kompassin neulaa sivuun. Tarkistin, ja vaikka kompassi totta kai on herkkä joillekin metalleille, pitäisi sen olla aivan kiinni kellotaulussa jotta neula edes hieman ohjautuisi sivuun.
4
1
I would not recommend to a friend
Andrew A.

31.07.2018
This thing is an enticing prospect what with how small it is and the ability to be clipped anywhere but its quite flimsy, mine detached from its casing and disappeared into the ether while on a pretty gentle hike.

If it was €5 It would be fantastic but at €20 it's too fragile
2
1
I would not recommend to a friend
Andrew A.

31.07.2018 (Edited 31.07.2018)
I would recommend for a friend
Juha-Pekka A.

06.12.2019
Tuotekuvauksesta huolimatta Clipper pujottautui kuin mittatilauksena tehtynä 22 mm leveään Nato-rannekkeeseen. Erinomainen kapistus, mutta en suosittele Varustelekasta hankkimaan, ellei halua tukea lekalaisia maksamalla tuotteesta enemmän.
0
0
I would not recommend to a friend
Pol D.

07.12.2019
Bezel on mine spins freely for about 120°, and does what i should do for the remaining 60°. Don't trust the clip, as I almost lost it for no good reason...for the price...should have bought a real compass instead.
0
0