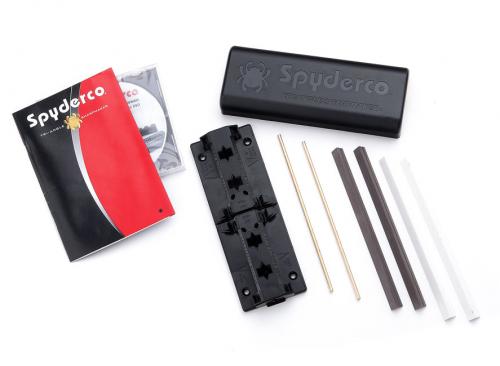 Spyderco Triangle Sharpmaker
Price 94.99 EUR including VAT
In stock 8 pcs. Also available in our walk-in store.
Sold 1 pcs in the last two weeks.
Trouble with the metric system? Try our converter: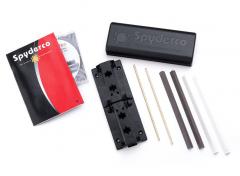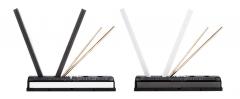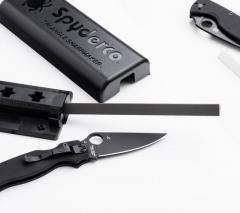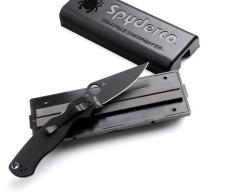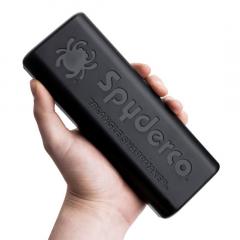 A great easy to use ceramic sharpener kit. A dull knife is no good, the Triangle Sharpmaker makes keeping an edge real easy even if traditional whetstones seem hard to use. Packs neatly into handy little carry box.
The Triangle Sharpmaker Set consists of:
Carry case, doubles up the stand for the ceramic rods.
Two medium grit ceramic rods (brown).
Two fine grit ceramic rods (white).
Two metal rods to protect your fingers.
User manual, very detailed and well illustrated.
Instructional video on CD, even better than the paper manual, watching this will teach anyone the basics of sharpening!
The Triangle Sharpmaker - how it works
Open the box and assemble theSharpmaker using the correct ceramic rods (start off with the brown ones) and insert them into the slots for the angle you want (30° or 40° for knives, 12,5° for scissors or flat for "free hand" sharpening). The "thing" about the Triangle Sharpmaker is in the ease of keeping the correct angle, you simply push down the knife along the rods, if you want to fine tune the angle you can naturally tilt the blade a little. This makes keeping the angle very easy, which is very important when sharpening knives! Finish off the sharpening process with the finer white rods and you are good to go.
Serrated blades can be sharpened using the corners of the rods, hooks and other oddities can be sharpened using the furrow running along one side of the rods.
These ceramic rods are meant to be used dry, do not use any lubricants, oils or water!
Made by Spyderco
Spyderco is a leading manufacturer of folding knives, known for their good quality and suprisingly wide price range. If you´re looking for "just a decent folding knife" or "the best of the best folding knives" Spyderco sure has something to offer you!
Made in the U.S.A.
These might also interest you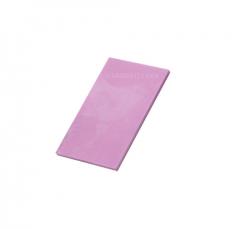 Ceramic whetstone, small
1.99 EUR
Similar product.
Spyderco Manix 2 folding knife
149.99 EUR
Often viewed together.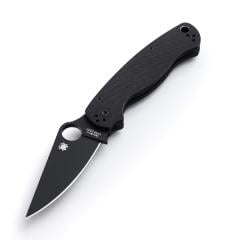 Spyderco Para Military 2 folding knife
199.99 EUR
Often viewed together.



Särmä 3/4 shorts
39.99 EUR
Often purchased with.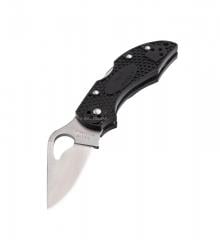 Spyderco Byrd Robin 2 folding knife
29.99 EUR
Often viewed together.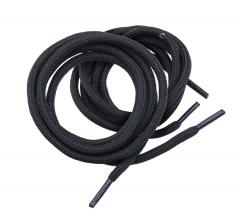 Jalas shoe laces, polyester, black
2.49 EUR
Often purchased with.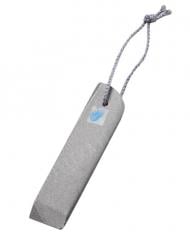 Wästikivi Eräkivi whetstone
12.99 EUR
Similar product.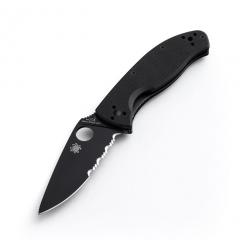 Spyderco Tenacious folding knife
74.99 EUR
Often viewed together.




Terävä Jääkäripuukko, carbon steel
32.99 - 62.98 EUR
Might be of interest.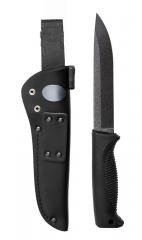 J.P. Peltonen Sissipuukko
79.99 EUR
Might be of interest. Temporarily out of stock.
Log in and write a review.
Comments
Please send all questions regarding the product via e-mail to [email protected].