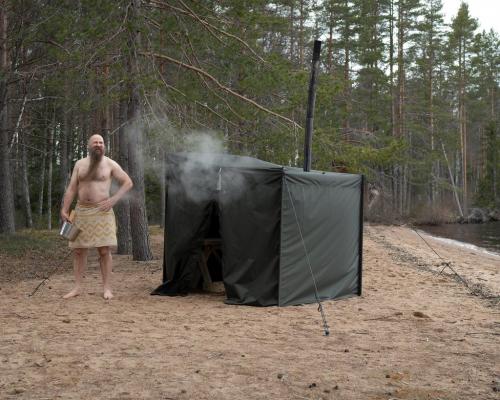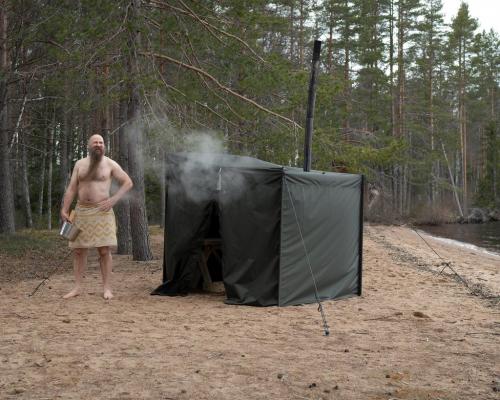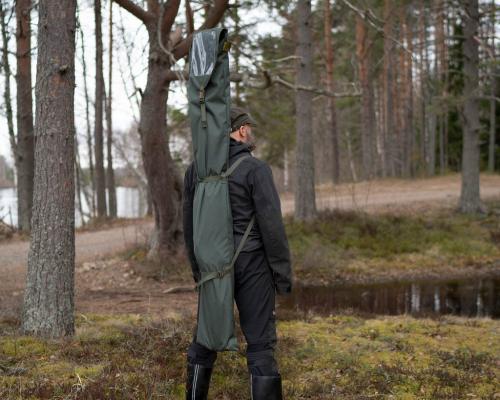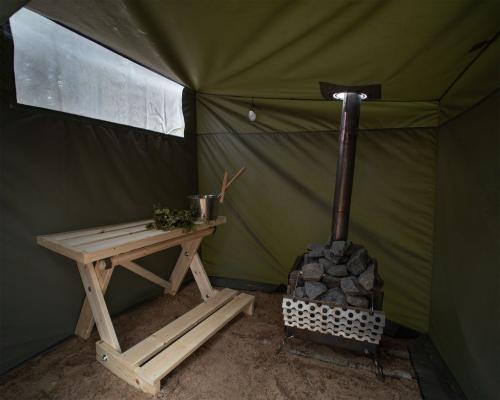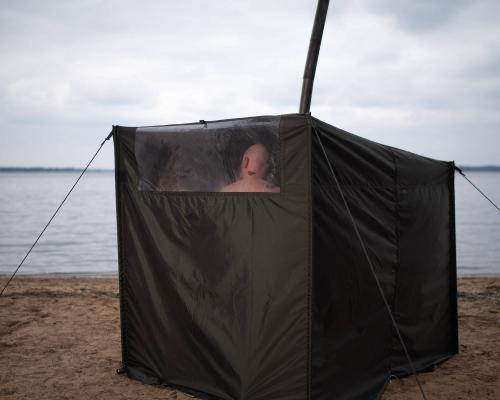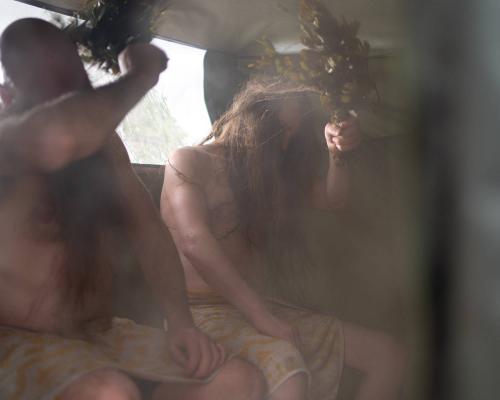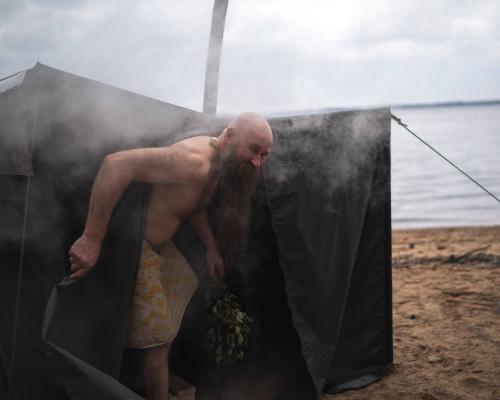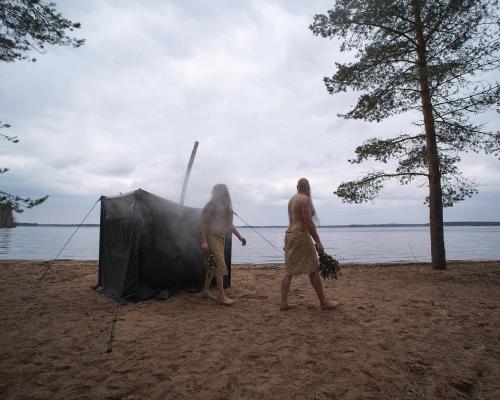 Savotta Hiisi 2 Two-Person Sauna Tent
Price 345.99 USD
excluding sales tax
The Savotta Hiisi 2 is a two-person portable sauna tent for outdoor use, easy to carry and set up almost anywhere. The lightweight and compact pack size allow easy transport and storage. Take it to the beach, deep woods, mountains, or backyard and enjoy a proper warming Finnish sauna session wherever you are.
Waiting for restock, no estimated time for arrival. Request restock notification and we will email you as soon as this product is available.
Unfortunately we can't ship this item to your country. We're terribly sorry!
Trouble with the metric system? Try our converter: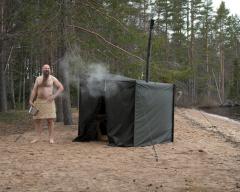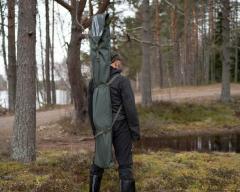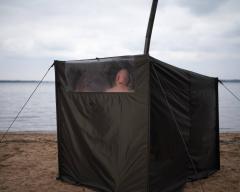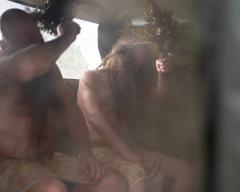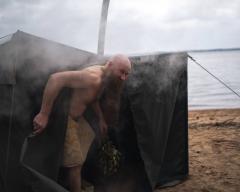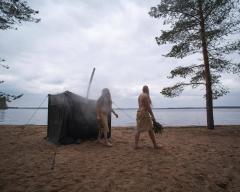 The Savotta Hiisi 2 is a two-person portable sauna tent for outdoor use, easy to carry and set up almost anywhere. The lightweight and compact pack size allow easy transport and storage. Take it to the beach, deep woods, mountains, or backyard and enjoy a proper warming Finnish sauna session wherever you are.
Due to the manufacturer's concern of litigation risk, we can't ship these items to the US or Canada.
The stove and bench you see in the pictures are not included!
Designed for two people
Easy to carry and pitch
Compatible with the Savotta stove + stone rack
Fire-retardant fabrics
Carrying bag included
Four corner poles and six stakes included
2-year material and workmanship warranty
Made in Finland (poles and stakes) Estonia (tent sheet)
The sauna has for ages been a central and revered place in Finnish life; a place of birth and death, life and celebration. The word "hiisi" is ancient Finnish for a holy place, a place of sacrifice, or mystical power.
The Hiisi 2 is an updated design based on the old Savotta Hikimaja sauna tent. The shape is basically a box with a sloped roof, no center pole. The corner poles are inserted into sleeves on the outside of the tent to make the interior less crowded. The ceiling and wall materials are fire-retardant for safety, not completely fireproof though so sparks and flames will burn holes in them.
The interior is large enough to fit a two-person bench, two persons, and the stove. The stove is placed in the far right corner, as viewed from the entrance. The bench is placed along the wall to the left, beneath the window. The window behind the bench provides some light and a chance to peek outside. The entrance is a simple zippered slit. A length of cord is attached to the ceiling seam of the back wall for attaching a sauna thermometer. It's important to keep track of the temperature and not overheat the tent.
The tent, poles, and stakes pack neatly into a carry bag. The bag has shoulder straps and carries like a backpack.
Practical Sauna knowledge
For more thorough instructions, check out Savotta's longer video on Youtube and read below.
Instructions
We recommend two to four people for pitching the Hiisi 2. You need a hammer or similar tool for striking the stakes into the ground. We recommend using a sauna thermometer (scale up to 100°C at least) to prevent overheating and help you get the perfect temperature.
Find a suitable flat spot ca. 3.5 m / 11' squared and beware of hazards:

Dry grass and undergrowth, trees, and branches (fire hazard)
Uneven ground (stove or users may trip and fall)

Unpack the tent sheet and insert the corner poles into the sleeves.
Spread out the tent sheet with poles inserted roughly where you want it.
Erect one or two opposite corners at a time:

Hammer a stake into the ground approx. 140/160 cm (same as wall height) from the corner.
Attach the corner guy rope to the stake with a reliable knot.
Repeat until all corners are standing and each guy rope is staked to the ground.

Inspect the tent, correct if necessary by adjusting the poles, stakes, and ropes.
Install stove and bench (optional).
If available attach, a sauna thermometer (up to 100°C) to the line hanging from the ceiling.

The thermometer should hang 140 cm above ground.

Do not heat the interior over 75°C; extreme overheating may damage the tent and is unnecessary – it is steam that makes the sauna enjoyable, not hot air.
Enjoy (with caution)!
Warnings
This sauna tent is designed to be heated with the Savotta wood-burning stove and stone rack. If used incorrectly, the heated stove may cause numerous hazards and bodily harm.
Savotta sauna tents are not designed for prolonged stationary use and should be dismantled, cleaned, dried, and stored indoors between uses. Sunlight will damage the fabrics over time. Keeping a tent pitched for a few months straight will damage it and any damage due to this type of misuse is not covered by our warranty.
To avoid tent damage from falling sparks, the chimney top should extend 100 cm above the chimney port. We recommend burning hardwood to minimize the risk of sparks.
Although the fabrics are fire retardant and self-extinguishing, they are not fireproof – sparks and flames will damage and burn holes in the fabric. Stove-heated tents will (in normal use) suffer some burned holes from sparks hitting the fabric. This is normal wear and tear and easily patched if needed. Our warranty does not cover any burn damage either through normal operation or misuse.
Only use stones intended for sauna use. Improper stones may crack when heated and cause injury through flying shrapnel.
Sparks and heat from the stove may light nearby combustible material on fire; remove any easily combustible material inside and near the tent before use.
Always keep a generous bucket of water or a fire extinguisher within a few seconds' reach of the tent when the stove is hot, be prepared to put out any fire if necessary!
The stove and stones are extremely hot when heated and will cause injury if touched!
Inspect the ground for any hot embers after use and extinguish these with water.
Technical specifications
Measure
Metric Units
Freedom Units
Width
170 cm
67"
Length
150 cm
59"
Height
140 - 160 cm
55" - 63"
Total Weight
5.6 kg
12.3 lbs.
Floor Area
2.55 m2
27.47 sq ft.
Pack size
165 x 20 x 10 cm
65" x 8" x 4"
Tent Fabric
Fire-retardant and mildew-resistant 210D Polyamide
Carrying Bag
600D Polyester
Poles
Aluminium
Stakes
Galvanized Steel
Made by Finn-Savotta Oy
Founded in 1955 Finn-Savotta, or just Savotta, is known for their simplistic and extremely rugged designs. For decades Savotta has been the go-to supplier of hiking gear for the Finnish civilian market and combat gear and tents for the defence forces.
Today Savotta operates two factories, one in Karstula, Finland, where they make all their tents and metal components and one in Estonia where they do about 50% of their sewing.
Recommendations
Loading products...
Reviews
You have already submitted a review. You can edit your text by clicking on it.
Log in and write a review.
Kierto Circular Economy
Return this product used but clean and unbroken, and you'll receive half of the product's original price as Varusteleka credits. Service is available only in Finland. Only Registered users can make Kierto returns. See more information about Kierto.