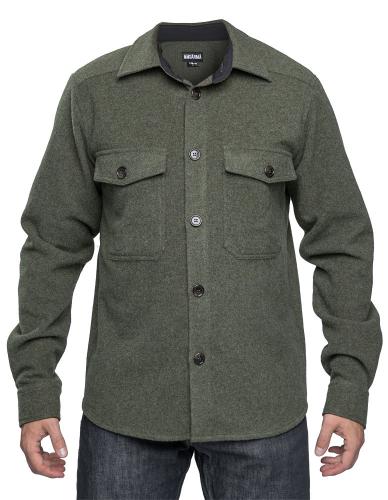 Särmä Wool Field Shirt
Price 91.99 USD excluding VAT
Flat Rate Shipping to USA $9.99
100 % recommends
Sold 32 pcs in the last two weeks
Loading products...
Trouble with the metric system? Try our converter: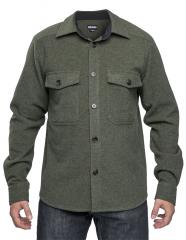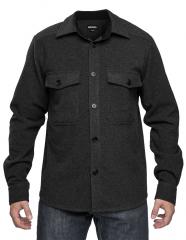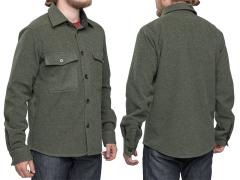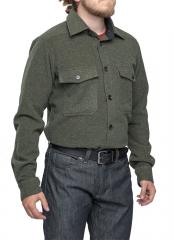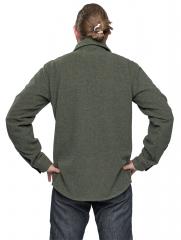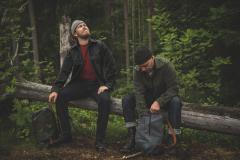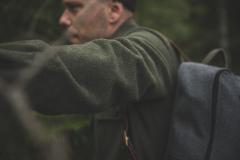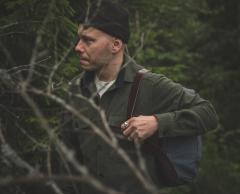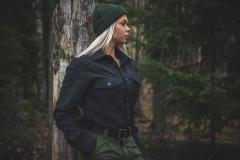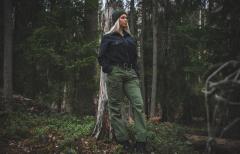 You take the Bundesheer M-1975 field shirt, make a few tiny alterations and change the material to wool. Thus the greatest shirt known to man is born. Works anywhere from dark forests to wedding parties, or wedding parties in dark forests like we mostly have in Finland.
A straightforward field shirt
65/30/5 % wool/polyester/other blend
Fabric made in Italy, shirt manufactured in Estonia
The best shirt you'll ever have
As a natural extension to the Wool Flannel Shirt lineup we made a bit heftier and solid colour one and simply decided to call it the Wool Field Shirt. This shirt is the nightmare of low cost & low-quality superbrands: made in Estonia (our Southern neighbour), while the fabric comes from Italy, and the end price being way cheaper than with most similar shirts. What's worst, this shirt you probably only have to buy once, it's so well made. Damnit! Is this good for business?
Available colours are Dark Grey and a greyish Green.
No planned obsolescence here!
We made this shirt simple, sturdy and sensible: there's a pair of regular breast pockets large enough for most phones. The inside of the cuffs and collar are made of a cotton-polyester blend for durability and comfort. The hem can be tucked in or worn outside of the trousers, while the cuffs can be opened and the sleeves rolled up.
This shirt works as is in chillier weather or as a warm layer under a shell jacket, and even feels pretty cuddly when wet. You'll learn to love it.
Fabric and care
The fabric is made of 65 % recycled wool, 30 % polyester and 5 % other fibres (estimate of the unknown fibres among the recycled materials). Wash at 30 degrees Celsius, hang to dry. Use of wool care products advisable but not mandatory. Rarely you indeed need to wash this glorious shirt, as the large wool content keeps it odour-free pretty well and just airing out is usually enough.
Sizing
We have listed first the easy size, then the user's recommended measurements: user height and chest circumference. The cut is pretty straight.
In the chart below you can see the actual measurements taken directly from the shirt itself: chest circumference, back length from base of the collar to the hem and sleeve length from shoulder seam to cuff. The measurements below are NOT the recommended user's measurements, but measurements of the garment itself.
| Size | Chest circumference | Sleeve length | Centre back length |
| --- | --- | --- | --- |
| X-Small Regular | 100 cm | 67 cm | 72 cm |
| Small Regular | 108 cm | 68 cm | 73 cm |
| Medium Regular | 116 cm | 69 cm | 74 cm |
| Large Regular | 124 cm | 69 cm | 75 cm |
| X-Large Regular | 132 cm | 70 cm | 76 cm |
| 2X-Large Regular | 142 cm | 70 cm | 77 cm |
| Medium Long | 116 cm | 73 cm | 78 cm |
| Large Long | 124 cm | 73 cm | 79 cm |
| X-Large Long | 132 cm | 74 cm | 80 cm |
| Size | Chest circumference | Sleeve | Centre back length |
| --- | --- | --- | --- |
| X-Small Regular | 39.5" | 26.5" | 28" |
| Small Regular | 42.5" | 27" | 28.5" |
| Medium Regular | 45.5" | 27" | 29" |
| Large Regular | 49" | 27.5" | 29.5" |
| X-Large Regular | 52" | 27.5" | 30" |
| 2X-Large Regular | 56" | 27.5" | 30.5" |
| Medium Long | 45.5" | 28" | 31" |
| Large Long | 49" | 28" | 31" |
| X-Large Long | 52" | 28" | 31.5" |
Varusteleka Särmä
Särmä is our own brand of clothing and equipment. When you buy Särmä you get purpose-built stuff at a decent price, something that will fill it's intended role well and not cost you an arm and a leg!
Särmä products are covered by a 12-month warranty against defects in materials and workmanship. For further information please read our detailed warranty guide.
Made in Estonia
These are made in Estonia, the country just south of Finland. It's in the European Union. Finland is too.
Recommendations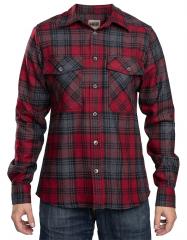 Särmä Wool Flannel Shirt
91.99 USD
Sometimes purchased with.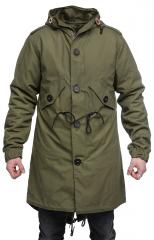 Särmä Windproof Fishtail Parka
91.99 USD
Viewed together.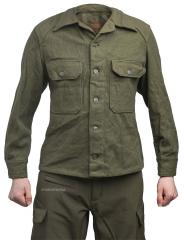 US M-1951 wool shirt, surplus
22.99 USD
Similar product.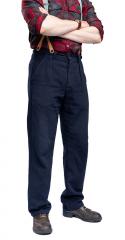 Särmä Worker Trousers, Wool, Dark Blue
91.99 USD
Sometimes purchased with.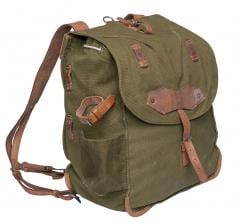 Romanian retro pack, surplus
45.99 USD
Viewed together.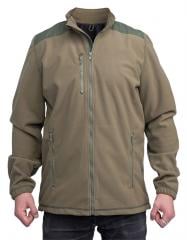 Belgian Windstopper Fleece Jacket, Green, Surplus
27.99 USD
Viewed together.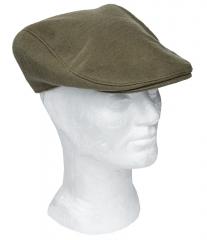 Jämä Flat Cap
41.99 - 50.99 USD
Viewed together.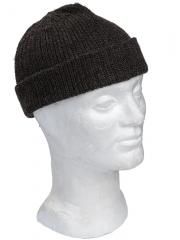 Särmä Alpaca Beanie
27.99 USD
Sometimes purchased with.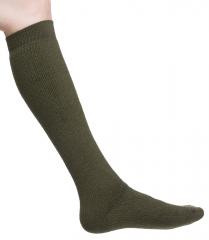 Särmä Heavyweight Knee Socks, Merino Wool
24.99 USD
Sometimes purchased with.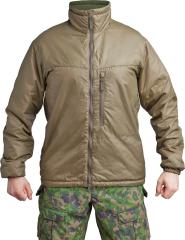 Särmä TST L3 Loft Jacket
91.99 USD
Sometimes purchased with.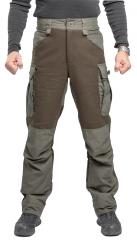 Särmä TST Woolshell trousers
165.99 USD
Sometimes purchased with.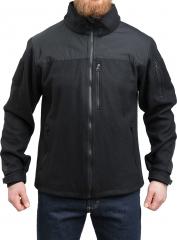 Särmä Wool Fleece Jacket, black
73.99 USD
Sometimes purchased with.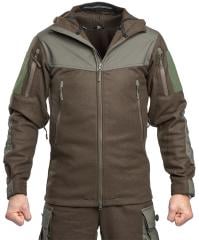 Särmä TST Woolshell jacket
183.99 USD
Sometimes purchased with.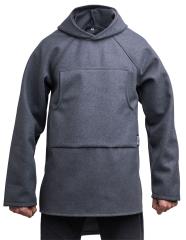 Jämä Blanket Shirt
82.99 USD
Sometimes purchased with.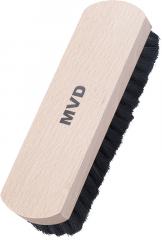 Dutch clothes brush, surplus
3.99 USD
Might be of interest. Temporarily out of stock.
Reviews
You have already submitted a review. You can edit your text by clicking on it.
Log in and write a review.
Remove filter
Suomi
(8)
English
(13)
I would recommend for a friend
Atte K.

22.08.2019
Noniin elikkäs. Posti toi tänään Lekafest päivänä tilatun villakenttäpuseron, jota olin kuolannut siitä hetkestä, kun se internettiin ilmestyi.

Paita ulos paketista ja ensitunnelmat paidasta:
Materiaali on tosi kivan tuntuista pehmeää villakangasta. Ja nimenomaan pehmeää ja taipuisaa paitakangasta, eikä sarkatyyppistä kankeaa peltiä. Paksuudeltaan ehkä keskiverto puuvillaflanellin luokkaa. Ihoa vasten villa kutittelee hieman, mutta ei ainakaan omaan nahkaan liian häiritsevästi. Pitkähihainen alupaita toki ratkaisee asian.

Kangas ominaisuuksiltaan on joko hyvä tai huono juttu käyttötarkoituksesta riippuen. Jos luulit saavasi tuhdin, jopa takista käyvän villakuoren, petyt. Jos taas hakusessa on lämmin flanellipaidan, välikerroksen, paitatakin tai viileän kesäillan pitkähihainen, on materiaali juuri loistavaa.

Äkkiseltään kangas vaikuttaa ilmavalta ja varmasti hengittää hyvin, tosin tuulen pitävyyden kanssa voi olla niin ja näin.

Työn jälki kokonaisuudessaan vaikuttaa erinomaiselta. Ompeleet ovat laadukkaan oloisia, eikä ohitikkauksia tms ainakaan omasta kappaleesta löytynyt.

No miksi sitten 4 tähteä täyden 5 sijaan?

Syy on leikkaus. Itse valitsin 112cm rinnanympäryksellä (181cm/92kg) XL regular koon ohjeen mukaisesti. Jokseenkin harteikkaana koko osui hartiaseudun, käsien ja selän osalta nappiin. Kerrankin paita, joka istuu hartioista hyvin, ei kinnaa selästä ja käsiä kelpaa ojennella ilman, että hihansuut nousevat kyynärpäihin.

Leikkausta kehutaan melko suoraksi, mutta omasta mielestäni se ei enää voisi olla suorempi. Itsellä paita jää alaosastaan armottomasti liian leveäksi, jopa lepattavaksi. Etenkin takaosa pönkittää seistessä taaksepäin, koska "ylimääräistä" kangasta on niin paljon.

Ja ei, kyse ei ole siitä, että haluaisin paidan olevan slimfit, vaan paita tuntuu suorastaan levenevän kainaloista alaspäin. Helmasta itse hieman kaventamalla paidasta saa varmasti toimivan, jotta pysyy tuulikin poissa paidan alta. Toisaalta myös vatsakkaat uskaltavat varmasti tilata sopivan paidan pelkän rinnanympäryksen perusteella.

Toinen puute leikkauksessa on se, että käsiä ylös nostaessa muu paita tuntuu nousevan mukana. Ehkä aikanaan mk2 -malliin voisi leikkausta vielä hieman hioa.

Vihreä väri on kuitenkin mukavan murrettu ja villakangankaan tekstuuri pääsee paidassa oikeuksiinsa. Pienistä leikkauksen puutteita huolimatta ensivaikutelma paidasta on oikein hyvä. Pienellä muokkauksella lienee oiva syyspaita.
17
0
I would recommend for a friend
Patrick P.

23.08.2019
I am an Austrian guy who used the M-1975 Shirt during my service time in the eatly 90th.
I liked the idea to get a re-engineered high quality shirt, shipping to Austria was very fast and the wool short exceeded my expectations.

It is definitly classes better tahn the original, perfect tailored and offers a kind of retro look. Not itching or with or without shirt,
perfect material, not too stiff but not to thin, i ordered XL and it fits perfect to me (1.88cm, 95 kg); the only problem was that my Wife
took it immediatly away from me as she liked the shirt as well.

She intends to the shirt for hiking / outside in late autoum and early spring.

Great work Varusteleka !!
9
0
I would recommend for a friend
Farasha E.

24.08.2019
Excellent work! The material manages to both feel thicker and softer than the Sarma wool flannel. The fit is also much better. Whereas the flannel is somewhat form fitting, this is looser, allowing full freedom of movement and a nice thick baselayer underneath, without, at the same time, appearing too large if just worn with a t-shirt. An almost perfect shirt! One concern is that the elbow areas could get worn out, so I do wish the elbows were reinforced with cordura or even some polycotton ripstop. The other issue is not the fault of the shirt, and that is that the damn global warming will prevent me from wearing this a couple months out of the year.
5
4
I would recommend for a friend
Rami L.

26.08.2019
Jokapaikan paita heti kun tippuu alle 15 asteen. Yksinkertaisuudessaan kaunista ja mukavaa ylläpidettävää ei tästä mitään pahaa pysty sanomaan.
2
0
I would recommend for a friend
Kieran S.

29.08.2019
Brilliant, warm, blocks a fair amount of wind, looks great and the fit is spot on for me. I pair it with a Sarma merino base layer which helps to deal with some of the wool itch (which is next to nothing, I just have baby soft sensitive skin). I am now saving up for the green one!
2
0
I would recommend for a friend
Michael F.

06.09.2019
I have the Large-regular and it fits great. It's softer than I thought and looks good. Slightly thicker than I expected from a shirt butt that's a positive. Also does not limit movement at all.
1
0
I would recommend for a friend
Franz V.

07.09.2019
Nice wool shirt, love the green colour, good autumn-winter garment here on the Alps. I'm 183x106cm chest, the L regular fits perfectly.
0
0
I would recommend for a friend
Oskari U.

17.09.2019
I would recommend for a friend
Jaakko M.

27.09.2019
4,5 tähteä. Olen pitänyt paitaa nyt ilmestymisestä saakka, olen tykännyt valtavasti.

Työn jälki on hyvää ja kangas on erittäin mukavaa päällä.

Yksi 0,5 tähteä lähti oikeastaan vaan sen vuoksi, että kuvittelin tilatessa kankaan olevan tönkömpää sarkaa. Nyt paita menee erinomaisena välikerroksena ja päällikerroksena jos ei tuule. Sattuma kuitenkin omassa tapauksessa oli onnellinen, mutta kuvauksen perusteella tilatessa tuskin olen ainoa joka ajoi samaan miinaan.
2
0
I would recommend for a friend
Tish T.

29.09.2019 (Edited 12.10.2019)
I purchased both the green (XL AND 2XL) and dark grey (XL) wool shirts. Both colors and sizes are now my favorite cool weather outdoor shirts. The pockets are large enough for large mobile phones, wallets and knives / lighters etc. The material is relatively soft, although some may find it a little itchy. In the cool Canadian weather I wear a long sleeve base layer anyway so it doesn't bother me. The shirt is very warm, but breathes well. I was on a recent Temagami fishing trip (Northern Ontario) where the temperature varied from 9 degrees Celsius to about 20 degrees Celsius and the shirt was unnoticeable and I was neither too hot or too warm at any time. I intend to purchase each color in both 2XL and XL sizes. I will use the XL (my actual size) for casual indoor activities. Now that it is getting colder (mid-October in Ontario / Canada) I usually wear the XL shirts with a XXL Filson or Stormy Kromer wool vest over top. I use the 2XL shirt as a "Jac Shirt" and layer under them in fall / winter, and will use for rougher field use. When winter camping I plan on using the 2XL shirts under my Boreal Mountain wool anorak (3XL). I have an extensive vintage wool shirt / vest / jacket-cruiser collection from Filson, Stormy Kromer, and Woolrich. These "premium" brands sell similar quality shirts for about twice the price. The Varusteleka wool shirts are a great bargain. I will shortly customize the shirts I plan on wearing indoors with leather or suede elbow patches from my local tailor. These shirts are very highly recommended.
1
0
I would recommend for a friend
Patrik M.

30.09.2019
I really like this. It does a good job keeping the wind and water off me in a September drizzle and is more than warm enough for all winter use in the UK. My wife thought the style is "old fashioned" but the retro look has grown on me.
0
0
I would recommend for a friend
Chris K.

04.10.2019
Very nice wool field shirt, that works even in an office-environment (if you like the "retro"-style). The cut is comfortable and makes it possible to wear thermal layers underneath. The wool is nice, for sensible people maybe a bit itchy. The fabric is quite thick and makes this shirt windproof to some degree. Definitely warm enough in the fall as top layer and perfect as mid-layer during cold days. To sum it up: this is a very nice, high quality wool-shirt that can handle the rough outdoors as well as more civilized environments.
2
0
I would recommend for a friend
Carl B.

06.10.2019
Fantastic shirt, I'm on the smaller side and sometimes it's difficult to find quality shirts in my size. Hopefully they are restocked soon!
0
0
I would recommend for a friend
lauri v.

26.10.2019
Huippupaita hyvän laatuista kangasta. Pehmeän tuntuinen päällä eikä juurikaan kutise. Hengittää ja lämmittää vaikka vähän pääsisi kastumaankin, mikä on ihan tervetullut piirre Suomen jokavuodenaikaan. Erityisen hyvä detsku on mielestäni tilavat rintataskut joihin mahtuu yhtä sun toista ilman että taskut jää silleen veemäisesti repsottamaan auki ja kaikki kama putoaa kun vähän kumartuu.
1
0
I would recommend for a friend
Jess S.

16.11.2019
This is a wonderful product. It breathes great, stays warm when wet, and fits well.
I also have one a size larger so I could use it as a light jacket as I live in Melbourne Australia, where a chilly night is never lower than a few degrees Celsius, and I must say it serves very well in the role.
Much smarter looking than a light fleece, but just as warm.

One small suggestion would be a version with no changes except for a pair of discrete hand pockets specifically for use as a light jacket, and maybe a navy blue colour option. It's amazing as is though.
3
0
I would recommend for a friend
Guy H.

20.11.2019
This is probably the best item of clothing I've ever bought.

I've been wearing it in a few roles, as a light outer layer to keep warm, or as a second layer over a shirt and under a leather jacket for when I go out on my motorbike. It keeps me comfortable and warm even when wind is blasting me at over 60mph. Combined with some other Sarma gear it's simply ideal to beat the cold without getting overwhelmed. It doesn't wrinkle, the sleeves roll up beautifully, and as a whole it's simple design gives it a timeless appeal, so I feel stylish even at my worst.
1
0
I would recommend for a friend
Petteri M.

02.12.2019
Pusero on todella hyvä ja mukava päällä, mutta leikkaus on itselleni hieman outo, vähän pussimainen. Hihat ovat turhan pitkät, mutta pituus taas hyvä. Ihmettelen kenen ranteet ovat niin paksut, että voivat käyttää ensimmäista hihan nappia, itse ainakin vedän hihan aina tiukemmalle. Pitkään mietin Medium ja Large regularin välillä lähinnä rinnanympäryksen takia. Rintakehäni ei ole mikään tynnyri, mutta masu vähän pömpöllään kuitenkin. Valitsin kuitenkin largen ihan varmuuden vuoksi. Sovittamalla myymälässä kumpaakin vuorotellen olisin saattanut päätyä toiseenkin vaihtoehtoon, mutta isompi on päällystakkina ehkä parempi, pienempi olisi toiminut välipaitana mukavammin.
Materiaali kutittaa vähän paljasta ihoa vasten, mutta sen kanssa tulee hyvin toimeen. Kaulus on ehkä vähän korkea ja turhankin leveä, se tuntuu nousevan joidenkin takkien alla leukaa vasten.
Syys- ja etenkin pakkaskeleille todella hyvä valinta. Parhaiten toimii ohuen villakerraston päällä. Villaahan nyt ei materiaalina voi liikaa kehua. Taskut erinomaiset. Napit ja näpinlävet toimivat juuri niinkuin pitää. Työnjälki on laadukasta.
0
0
I would recommend for a friend
Joonas M.

03.12.2019
Mulla ei ole koskaan ollut paitaa jossa molemmilla hihansuun napeilla ois joku funktio.
0
0
I would recommend for a friend
Barry N.

17.12.2019
This is my new favorite shirt! It's soft, warm, and reasonably wind resistant. It's a great field shirt with a nice retro style to wear around town. It collects very little hair, which is important around the dogs and horses.
1
0
I would recommend for a friend
Andrew T.

19.12.2019
One hell of a beautiful shirt(got the green one). Love the cut, the feel and the style. I tip my cap to you. I no longer fear the winter months standing on the sidelines watching my daughter playing rugby, as I have a shirt that will laugh at what ever the weather throws at me and looks outstanding in the bar after. Cheers.
1
0
I would recommend for a friend
Marko L.

24.01.2020
Olen käyttänyt nyt tätä paitaa viisi kuukautta käytännössä joka päivä. Ei moitteen sanaa. Lämmin ja tukeva paita, mutta ei silti liian paksu. Käy moneen tilanteeseen niin kuin Lekakin kehuu. Ei ole alkanut haista, ei ole kulahtanut eikä rikkoutunut mistään kohtaa. Kutitti hieman alkupäivinä, mutta se loppui. Hinta on kieltämättä kirpaiseva, vaan laatu maksaa. Mietteissä on toisenkin värivaihtoehdon (vihreän) tilaaminen, ettei tarvitse koko ajan tummissa kulkea...
0
0