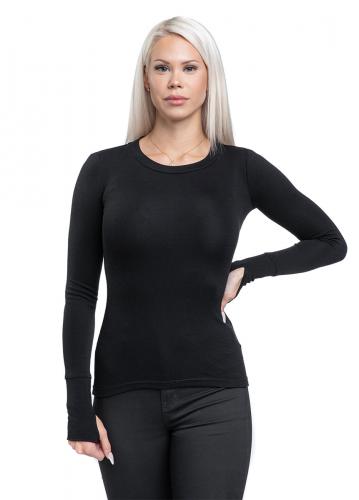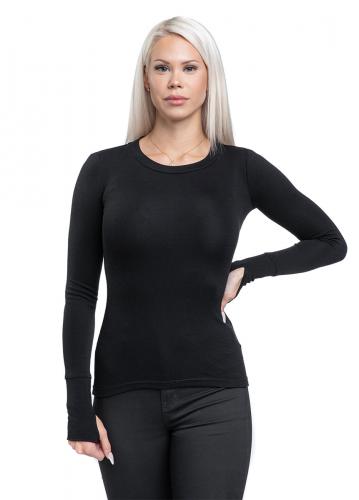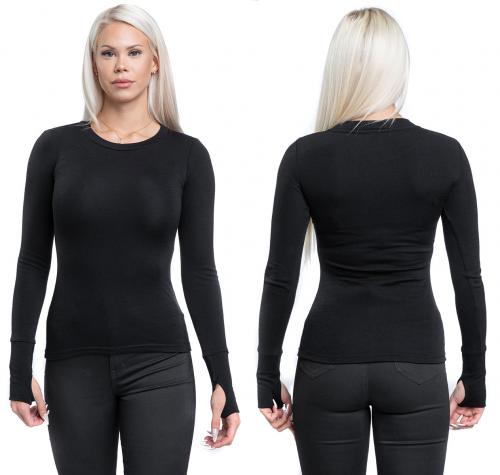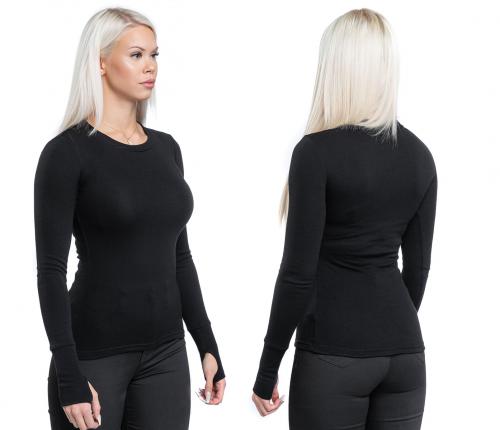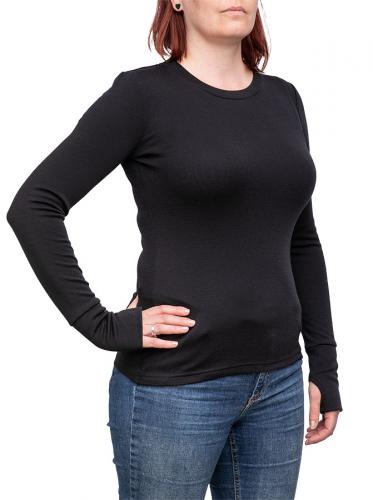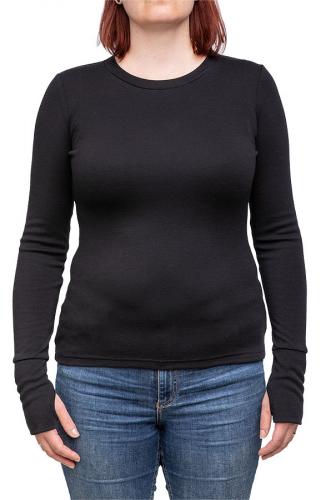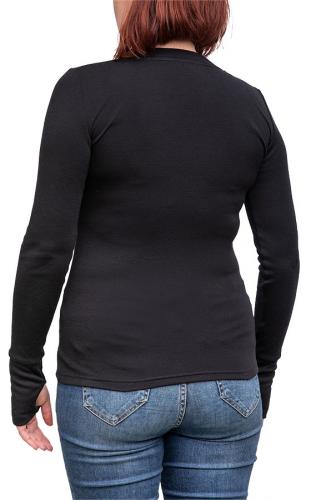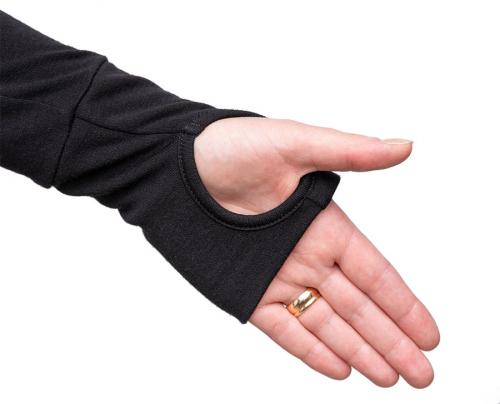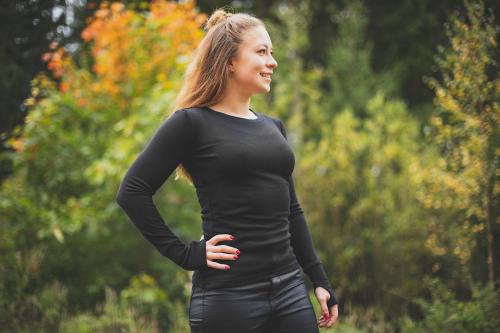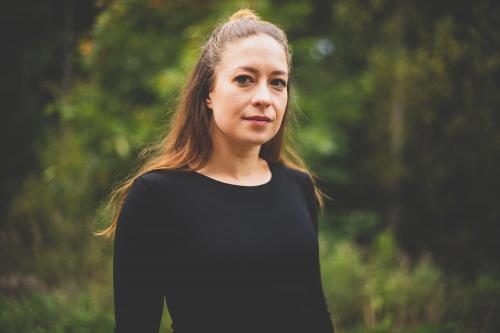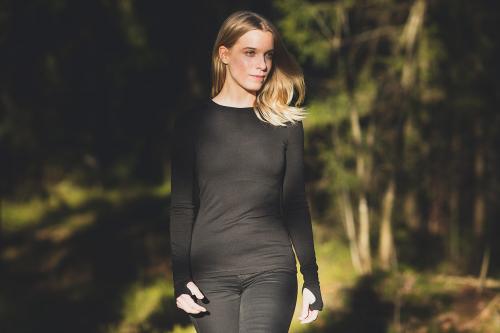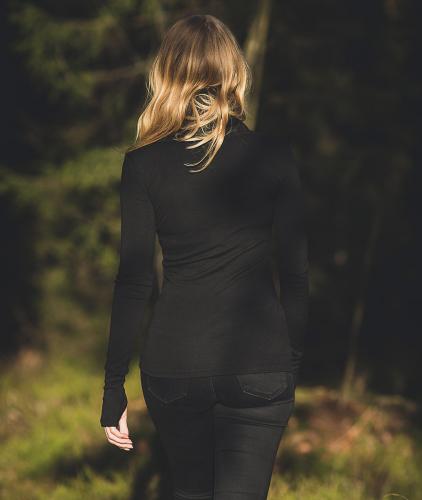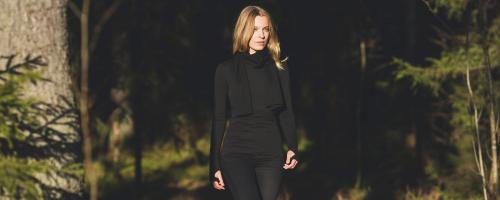 Särmä Women's Merino Shirt
Price 62.99 USD
excluding VAT
A comfy shirt that works equally well when trekking or hygging. It's a base-layer, but not of the see-thru kind, and can be worn casually as-is. A basic everyday long-sleeve shirt doesn't have to be something else than merino wool!
Loading products...
Trouble with the metric system? Try our converter: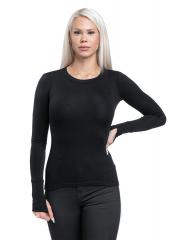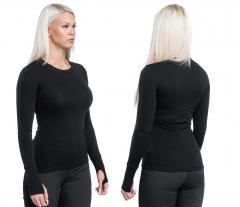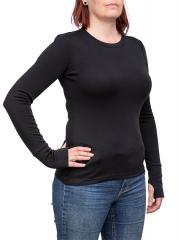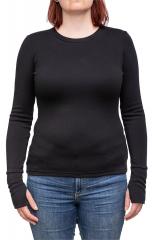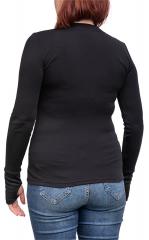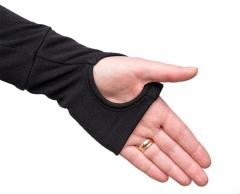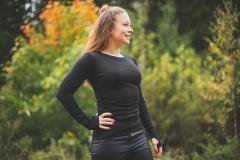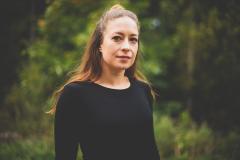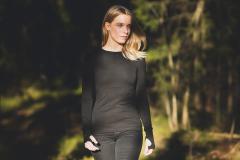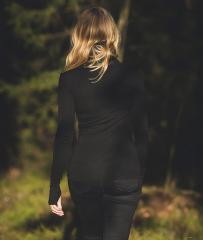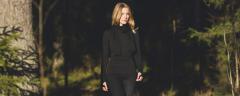 A comfy shirt that works equally well when trekking or hygging. It's a base-layer, but not of the see-thru kind, and can be worn casually as-is. A basic everyday long-sleeve shirt doesn't have to be something else than merino wool!
This shirt blurs the line between everyday wear and technical garments; the head opening is large enough to keep hidden when worn under another shirt, the sleeves are long with thumb-holes and the hem is curved and elongated in the back. A very smart basic underlayer for the colder season.
Material and care
These are machine-washable, but washing is usually unnecessary - wool cleans itself. If you have to wash, it can be done at 40 degrees Celsius. When not in use, air them out and give them a good shake after that.
100% merino wool
Weights 190g/m2 / 5.5 oz/yd2.
17.5 micron
Wool wash in 40 degrees Celsius (104 F).
We only use mulesing free Merino wool in our products.
Combine with Särmä Merino Leggings of the very same material to complete the layer set.
Size info
These follow standard European women's sizing. Note that the material is stretchy and doesn't shrink, so no need to pick a larger size "just in case".
In the chart below are the actual measurements taken directly from the garment, NOT user's recommended sizes. Note that these are meant to stretch, so they may look small.
Centimeters
| Size | Chest | Waist | Back length | Sleeve |
| --- | --- | --- | --- | --- |
| X-Small | 66 cm | 50 cm | 64 cm | 69 cm |
| Small | 74 cm | 58 cm | 65 cm | 69,5 cm |
| Medium | 82 cm | 66 cm | 66 cm | 70 cm |
| Large | 90 cm | 74 cm | 67 cm | 70,5 cm |
| X-Large | 100 cm | 82 cm | 68 cm | 71 cm |
| 2X-Large | 112 cm | 96 cm | 69 cm | 71,5 cm |
Inches
| Size | Chest | Waist | Back length | Sleeve |
| --- | --- | --- | --- | --- |
| X-Small | 26" | 19.5" | 25" | 27" |
| Small | 29" | 23" | 25.5" | 27.5" |
| Medium | 32.5" | 26" | 26" | 27.5" |
| Large | 35.5" | 29" | 26.5" | 28" |
| X-Large | 39.5" | 32.5" | 27" | 28" |
| 2X-Large | 44" | 38" | 27" | 28" |
The measurements might have a tiny bit of tolerance (a centimetre or so) from shirt to shirt, just because stretchy material is harder to sew consistently. The garment does form to the body, so this really is a non-issue.
Made in EU (Lithuania).
Varusteleka Särmä
Särmä is our own brand of clothing and equipment. When you buy Särmä you get purpose-built stuff at a decent price, something that will fill it's intended role well and not cost you an arm and a leg!
Särmä products are covered by a 12-month warranty against defects in materials and workmanship. For further information please read our detailed warranty guide.
Recommendations
Loading products...
Reviews
You have already submitted a review. You can edit your text by clicking on it.
Log in and write a review.
Remove filter
Suomi
(7)
English
(1)
I would not recommend to a friend
Pia J.

23.09.2018 (Edited 24.10.2020)
Materiaali on ihanaa.

Olkasauma on niin paksu, että pelkkä PC-laukun paino on liikaa; hiertää.

Olkasauma on muutenkin joustamaton ja niin kapea, että sopivin koko pitää valita hartioiden leveyden perusteella.

Ekassa käytössä paita levähtää ja helman pituus lyhenee entisestään ihan liian lyhyeksi.

Peukaloreiät ovat hirveät holot.

Tämä toimii ehkä samalla käyttäjällä kun ne leggarit, mutta ei 170 cm normaalivartaloisella.

Iso pettymys. Ehkä tämän paidan saa käytettyä koiralenkillä, ei tästä oikein mihinkään muuhun ole.
Mitotus on ihan selkeästi 90 kiloiselle 160 cm hobitille, ei ihmiselle.
3
16
I would recommend for a friend
Jenni T.

05.12.2018 (Edited 05.12.2018)
Viittä vailla täydellinen paita. Aivan super pehmeä ja mukava päällä. Vähän kun ei olisi paitaa ollenkaan. Ainut miinus on helma. Se on vähän liian lörppö eikä istuva. Ajattelin pujottaa paitani helmaan pyörökuminauhan sitä vähän tukevoittamaan. Kehitysehdotukseni onkin, että tästä saisi vielä paremman, sen viiden tähden paidan, kun helmaan tekisi vastaavan erillisen kaistaleen, kuten hihoissakin on ja naisten merinohupparissa.
Peukaloreiät on tosi hyvät.
2
1
I would not recommend to a friend
Merja P.

07.01.2019
Vähän pettymykseksi muodostui kyllä. Helma on liian lyhyt, samoin hihat. Etenkin helmaan vois helposti lisätä 10-15 cm. Peukalonreiät on ok silloin kun peukalot siellä oikeasti on, mutta muutoin jää kyllä omituisesti lerpattamaan.
Asianmukainen pesu ja lanoliinitus alle, paita ekaa kertaa päälle ja päivän päätteeksi paita on melkoisessa nypyssä etenkin rinnan kohdalta. Eli ei todellakaan enää julkisesti käytettävä. Harmittaa - Särmä kun muuten on ollut mieluista käytettävää.
2
0
I would recommend for a friend
Farasha E.

24.08.2019
The 100% merino is luxurious. The fit is excellent as well.
0
0
I would not recommend to a friend
Eeva V.

20.12.2019
Äh. Suurin odotuksin tilasin vähän joka paikan paidan. Sellaisen, joka pelittäisi ulkoilussa (työntelen vauvaa vaunuissa mäissä ja maastossa joka ikinen päivä kaksi kertaa päivässä, säästä riippumatta, joten hyvät kamppeet ovat elinehto) mutta joka päällä kehtaisi riisua takinkin tilanteen tullen. No, näpsänä tyttönä heitin tämän päälleni ja ah, mikä pehmeys! Koska oli kiire ulkoiluun, jätin paidan suoraan päälleni, sillä se tuntui _täydelliseltä_. Ihanan pehmeä, koko tuntui sopivalta. Mutta... Tuo etuhelman lyhyys! Apua! Paita nousee koko ajan, ja kylmä hiipii paidan ja housujen raosta vatsaan ja koko kehoon. Ihmettelin, miten olen tällaisen lapsuksen tehnyt, kun olen erittäin jämpti mittaaja, mitä tulee verkkokauppaostoksiin. No, eihän kokotaulukossa olekaan etumittaa, pelkkä takamitta. Enpä muista, että minulla olisi IKINÄ ollut onglelmaa paidan lyhyyden kanssa, sillä olen ihan keskimittainen (168). Ja palauttaakaan ei voi, kun se ehti olla jo kertaalleen päällä. Olisin halunnut rakastua Särmään, mutta kyllä tää meidän juttu taisi olla tässä, koska en jaksa mitään tilaus-palautusrumbaa, vaan haluan sellaisen mittataulukon, jonka kanssa tulee kerrasta tilattua sopiva vaate.
2
3
I would recommend for a friend
Essi P.

01.08.2020
Lähes täydellinen paita! Tämä on ollut käytössä lukuisilla pyörä- ja eräreissuilla. Hyvä kombo hengittävän t-paidan kanssa kaikenlaiseen liikkumiseen. Koko on ollut oikein passeli, hihat ja helma oikean mittaiset (koko M, itse olen 62/167). Mukavan pehmeä ja lämmittävä. Ainut miinus on paidan nyppyyntyminen, eli lähinnä metsäpaitana pysyy.
0
0
I would recommend for a friend
Anonymous customer

08.01.2021
Ihana materiaali ja pysynyt hyvänä kovassa käytössä yli puoli vuotta. Ei näy nyppyjä - onkohan tämä jotain muuta erää kuin edellisellä arvostelun kirjoittajalla?
Pesin ekaa kertaa käsin villasaippualla ja lanoliinin lisäsin vasta seuraavassa pesussa. Olen tuulettanut ahkerasti ja pessyt käsin aina kun ehdin - eli mennyt myös villapesuohjelmassa, joka toisella kerralla etikkaa huuhteluainelokeroon, joka toisella lanoliiniainetta.
Minulla on pitkät kädet ja hihan pituus oikein hyvä - joka on luksusta tällaiselle gorillalle.
Helman pituutta voisi olla muutaman sentin lisää, mutta ei ole kriittinen, koska olen aika lyhytselkäinen.
Olen ostamassa toisen tällaisen ja pelästyin kun en heti löytänyt. Pohdin myös noiden leggareiden ostamista - epäilen, että lahkeet ei riitä, joten täytyy sovittaa.
0
0
I would recommend for a friend
Marja Z.

22.03.2021
Tämä on mulle ollut ahaa-elämys. Harrastan tämmösiä urbaaneja lajeja kuten longboarddancing ja quad-rullaluistelu, joita harrastan mahdollisimman pitkään syksylle ulkona, ja tää paita on ollu täydellinen siihen, koska se on viileissä olosuhteissa liikkuessa sekä ilmava, että lämmin. Kerrospukeutujalle supermainio ostos. Hihat ovat riittävän pitkät ja peukalonaukot senverran isot, ja niin muotoiltu, että meikäläisellä istuu täydellisesti suhteessa peukaloon. Ihan käytännön syistä aion joskus pian hankkia toisen paidan, ehkä vähän niinkuin edustuspaidaksi, ja pitää tän vanhemman enemmän aluskerroksena. Jos niitä siinä vaiheessa enää erotan. Plussat myös 100% merinovillaisuudesta.
0
0