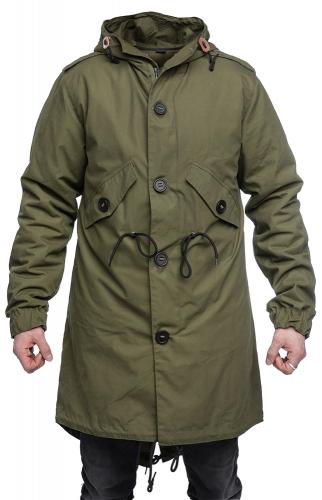 Särmä Windproof Fishtail Parka
Price 91.99 USD excluding VAT
Flat Rate Shipping to USA $9.99
93 % recommends
Sold 22 pcs in the last two weeks
Loading products...
Trouble with the metric system? Try our converter: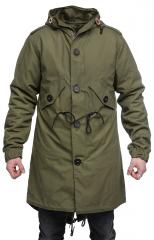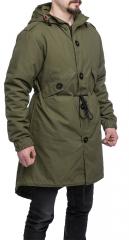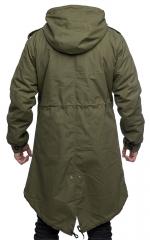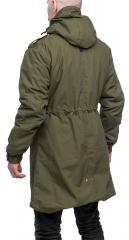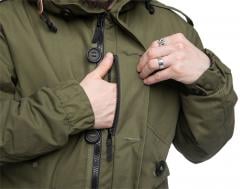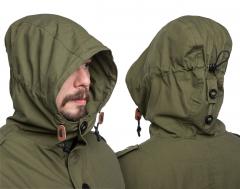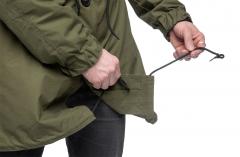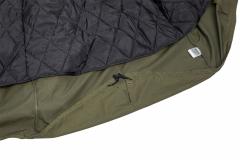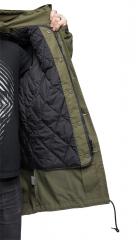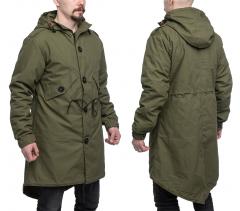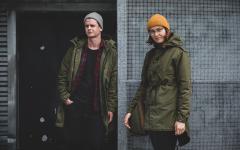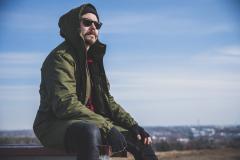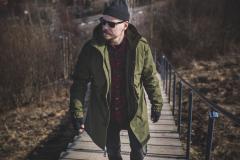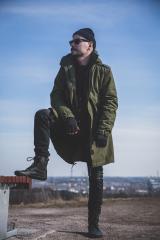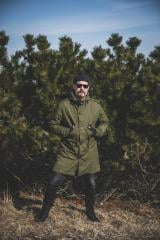 There are many Fishtail Parkas but this one is ours. Standing on the shoulders of the US M51 Parka, we developed our own version. It's a highly requested model so it had to be done.
Roomy shell parka with button-on liner
Windproof 65/35 % polycotton fabric
Three length sizes: Short, Regular and Long
One of the most fashionable military jackets and the quintessential Mod jacket is the American M-1951 Parka, known to many as the Fishtail for obvious reasons. It's actually a good war jacket as well, so you could say form and function have blended together nicely.
The originals from half a century ago are scarcely available and you'll often see some kind of "inspired by"-jacket or reproduction items for sale. We've sold a pretty good repro for years, but many customers have turned away from it as the sizing and fit are extremely loose. We have fixed this issue with ours, along with some other improvements. We believe you'll be happy with it.
Features
Many features are based directly on the original or improved to meet modern-day use.
Durable poly-cotton fabric with a windproof PU coating on the inside
Long hem that can be wrapped around the legs, worn loose or snapped up
Large pockets with a flap you can stow or close with a button
Hidden pocket accessible under the storm flap
Removable liner with padding (100 g / 3.5 oz.)
Generous hood with multi-adjustments
Adjustable cuff tabs with hidden elastic
Drawcord adjustments at the waist and hem.
Size info
The fit is significantly closer compared to the originals, which were designed to be worn over thick winter clothing. These have a regular outdoor jacket fit: no need to buy a smaller size to get a fitting one. On the contrary, if you want a very baggy fit you can choose a larger size.
To account for people of different heights, size Medium is available in three lengths. Smaller sizes have a Short option and larger ones come in Long as well.
Below are the actual circumference and sleeve length from the shoulder seam. The waist is 2 cm (7/8") smaller than the chest and tapers towards the hem. Please note that a parka has about 20 cm (8") clearance on top of your measured chest for the intended fit..
Size
Chest
Sleeve
Centre back length
X-Small Short
104 cm
63,5 cm
100 cm
Small Short
112 cm
64 cm
103 cm
Medium Short
120 cm
64,5 cm
106 cm
Small Regular
112 cm
68 cm
107 cm
Medium Regular
120 cm
68,5 cm
110 cm
Large Regular
128 cm
69 cm
113 cm
X-Large Regular
136 cm
69,5 cm
116 cm
2X-Large Regular
146 cm
70 cm
119 cm
Medium Long
120 cm
72,5 cm
114 cm
Large Long
128 cm
73 cm
117 cm
X-Large Long
136 cm
73,5 cm
120 cm
Size
Chest
Sleeve
Centre back length
X-Small Short
41"
25"
39.5"
Small Short
44"
25.2"
40.5"
Medium Short
47.25"
25.4"
41.75"
Small Regular
44"
26.8"
42 1/8"
Medium Regular
47.25"
27"
43.3"
Large Regular
50.5"
27.15"
44.5"
X-Large Regular
53.5"
27.35"
45.5"
2X-Large Regular
57.5"
27.55"
47"
Medium Long
47.25"
28.5"
45"
Large Long
50.5"
28.75"
46"
X-Large Long
53.5"
29"
47.25"
Material and care
Shell: 65/35% polycotton. Wash in 40 degrees Celsius. PU coated on the inside for windproofing.
Removable liner: PES padding between PES fabric, 100 %
The Särmä Windproof fabric responds well to treatment with Särmä Fabric Wax or Woly Protector spray. A thorough impregnation with wax makes the garment waterproof. Apply as necessary!
Short history of the M-1951 parka
After the rough lessons in cold weather during World War 2, the US Army developed the M-1951 parka, which saw extended use in the Korean War. Practice proved it to be successful, which is often the case when development stems from actual use.
As the M-1965 system became the new standard, the parka got some minor updates and was reborn as the M65 Parka. Most prominently it got a removable hood instead of a fixed one. The M65 system became obsolete when the new ECWCS stuff was made in sufficient numbers to replace all the old stocks.
Varusteleka Särmä
Click here to see everything from Särmä.
Särmä is our own brand of clothing and equipment. When you buy Särmä you get purpose-built stuff at a decent price, something that will fill it's intended role well and not cost you an arm and a leg!
Särmä products are covered by a 12-month warranty against defects in materials and workmanship. Click to read more.
Made in China
There's good quality to be found in the PRC, as long as you don't choose the lowest bidder.
Recommendations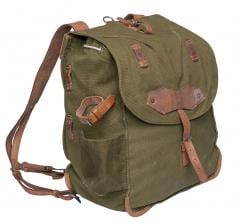 Romanian retro pack, surplus
45.99 USD
Viewed together.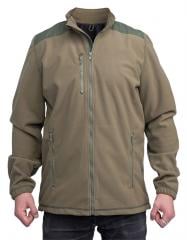 Belgian Windstopper Fleece Jacket, Green, Surplus
27.99 USD
Viewed together.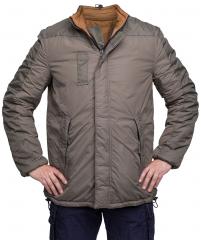 Dutch Softie Jacket, Olive Drab / Coyote Tan, surplus
45.99 USD
Viewed together.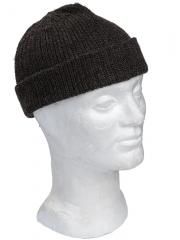 Särmä Alpaca Beanie
27.99 USD
Sometimes purchased with.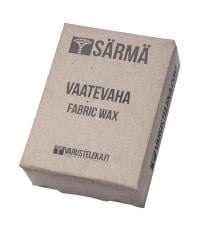 Särmä Fabric Wax
9.99 USD
Sometimes purchased with.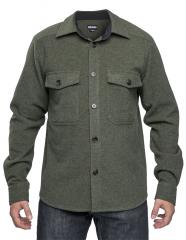 Särmä Wool Field Shirt
91.99 USD
Sometimes purchased with.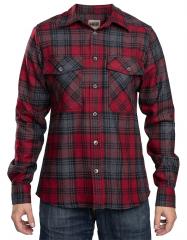 Särmä Wool Flannel Shirt
91.99 USD
Sometimes purchased with.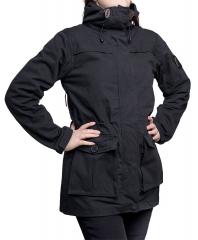 Särmä Windproof Parka
64.99 USD
Similar product.



Särmä Windproof Smock
64.99 USD
Similar product.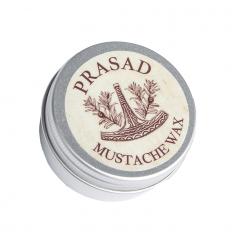 Prasad Mustache Wax
14.99 USD
Buy also. Temporarily out of stock.
Reviews
You have already submitted a review. You can edit your text by clicking on it.
Log in and write a review.
Remove filter
Suomi
(8)
English
(6)
I would recommend for a friend
Rudolf P.

26.08.2019 (Edited 26.08.2019)
Parka just arrived so it's probably too early to give definitive rating, but it made very good first impression.
Material and quality is very good, similar to Sarma Windproof Smock. Zipper is YKK Vislon, it doesn't get any better than this.
I'm 179cm tall, 95-100cm chest, 75kg and medium-regular fits well. Parka is roomy but not very loose. Hood has very good adjustability.
Can't test thermal insulation right now (it's summer) but insulation looks sufficient for winter if you wear more layers. Will test later.
12
0
I would recommend for a friend
Michael W.

04.09.2019
TL;DR - Fit and feel is fantastic, liner is comfortable, buttons allow great accessibility, main zipper being on the left is slightly awkward, and thank goodness for all the adjustments. Material also does not make "swish" sounds when it rubs.

With the box being beaten to shit during its daring escape from New York, this Parka(and the rest of my order) arrived fashionably late and in perfect condition. It being about 75-or-so degrees fahrenheit with high humidity, I obviously had to throw it on and power through the sweat and discomfort.
Initially I wondered if I'd ordered a size too big(my fault for working on losing weight over the past two months) or if it just didn't fit right - but after adjusting the waistcord and just getting used to it, it feels perfect. I have wide shoulders and sometimes struggle with even extra large jackets/coats, but they line up just fine with the XL(Regular) size, and true to Varusteleka's assurance, it does have an outdoor jacket fit and will allow for at least a field shirt or flannel underneath without being too snug. The pockets are a bit past wrist deep, and with the large buttons should be easy to access while wearing gloves. The hood - my goodness, the hood - has so much room and is very refreshing on a newly made parka, it will be absolutely fantastic in the winter.
As a minor gripe, I can only disagree with the left-sided zipper and my not being used to it. Definitely not a fan, but the quality of the parka as a whole vastly outweighs such a minor setback that I can adapt to in short order.

This was my first Särmä purchase, and if this is the standard the brand is held to I'll be a repeat customer.
8
0
I would recommend for a friend
Josba W.

17.09.2019
Kiva takki, olen 163cm, normaalivartaloinen, rinnanympärys 95, Hukuin S short kokoon eli pakko tilata xs, eli kovin pikkuruisille naisille ei tämä takki passaa.
0
0
I would recommend for a friend
perttu p.

18.09.2019 (Edited 18.09.2019)
Oikein hyvä takki, kevyt ja mukava. Jonkin sortin vettähylkivyyskäsittely täytyy varmaan laittaa vielä, sitten tällä pärjää pitkälle syksyyn.
Olen 178 cm pitkä, medium regular koko on just passeli.
0
0
I would not recommend to a friend
Alex T.

24.09.2019
Muuten kai ihan hyvä, mutten tajua taskujen asettelukonseptia, sietäis olla matalemmalla. Myös ruskeat napit ja narut ois miellyttävämpi vaihtoehto vihreän kans.
1
4
I would recommend for a friend
mobi

02.10.2019
Muutoin hyvänoloinen takki, mutta taskut merkillisen ylhäällä, jo 10cm alempana auttaisi paljon, ja nuo vyötärön kiristys narut voisi olla sisäpuolella.
7
0
I would recommend for a friend
Riku L.

23.10.2019
Taskut tosiaan vähän hassut, jos kaverina olisi vaikka pienet kädenlämmittelytaskut alempana, niin tää olis viiden tähden takki.

Hieman lisäsin mehiläisvahaa hartioihin ja yläselkään, niin tämä menee pienessä sateessa sadetakkinakin. Tuulta pitää täydellisesti ilmankin.
0
0
I would recommend for a friend
Anonymous customer

23.10.2019
Vajaan parin viikon käytön jälkeen takki osoittautunut erinomaiseksi. Pitää tuulta, mitoitus on erittäin hyvä. Napinlävet ja tikkaukset voisivat olla hieman laadukkaammat. Myös epoletit jättäisin pois mahdollisesta seuraavasta versiosta, "siviileille" teidän versio kuitenkin on tarkoitettu.
1
0
I would recommend for a friend
Juha K.

25.10.2019
Tätä takkia on tullut käytetty nyt kuukauden päivät. Takki on ollut niin tuulessa kuin sateessakin käytössä ja toiminut ihan mainiosti. Laatu on on mielestäni kohdillaan. Isot napit nauhoineen on vähän ehkä turhan kantaaottavia mutta varmasti kestävämpiä pidemmässä juoksussa. Moni ei tunnu tietävän täällä mikä Fishtail parka on kun haluavat taskuja alemmas. Monessa kaupallisemmassa versiossahan on vielä ylimääräiset taskut alempana. Vetoketjukin olisi voinut tulla ylös asti mutta veikkaan että tässäkin on haettu mallia alkuperäisestä mallista. Itse 180 pitkä kohtuu solakalla olemuksella ja Medium Regular on ihan passeli.
0
1
I would recommend for a friend
Aapo H.

14.11.2019
Paras takki, joka minulla on ollut pitkään aikaan. Kangas on aivan erinomaista: hengittää, muttei ime kaikkea vettä heti ensimmäisen sadepisaran nähdessään. Kyllä tällä kunnollisessa sateessa kastuu, mutta parempi se kuin että kastuisi säästä huolimatta, kuten monessa vedenpitävässä takissa asian laita on.

Suurin ongelma takissa on se, että tiedän "tavallisen" Windproof Parkan olevan parempi detaljeiltaan kuin tämän. Sen leikkaus ei vain sopinut minulle lainkaan: jos hartioissa oli riittävästi tilaa, muuta takkia olisi voinut käyttää teltan korvikkeena. Jos taas muu takki oli sopivan kokoinen, vain toinen olkapää mahtui takin sisäpuolelle. (Naisten malli, selvästi.) Kalanhäntäversion leikkaus sen sijaan on paljon sopivampi näin miehenä. Jään vain kaipaamaan lisää ja parempia taskuja ynnä muuta "tavallisesta" versiosta. Tässä tosiaan sivutaskut ovat epäkätevän korkealla. Kiristysnauhat saisivat myös olla sisäpuolella.

Heikoin lenkki tässä tuotteessa on kuitenkin irtovuori. Se tuo kaikki toppatakkien huonot ominaisuudet, muttei kuitenkaan juuri lämmitä. Lisäksi sen kiinnittäminen ja irrottaminen on todella työlästä, joten ainoa oikea paikka sille on kaapin perällä pölyttymässä. Esim. vetoketjukiinnitteinen villaflanellivuori toimisi paljon paremmin.

Yhteenvetona: paras takki, mikä minulla on ollut pitkään aikaan. Kuitenkin jos tästä ja Windproof Parkasta tekisi hybridin, joka yhdistäisi kummankin parhaat puolet, syntyisi täyden viiden tähden takki ja tämä lähtisi kiertoon välittömästi sen tieltä.
1
0
I would recommend for a friend
Kevin A.

27.12.2019 (Edited 27.12.2019)
I ordered XL long which was probably way bigger than I needed (I am 183cm/6'0 and 89kg/190) but I wanted a lot of room for layering. The length comes to the bottom of my kneecap. It definitely excels as far as a windproof garment, I have other Sarma items in the windproof fabric and it is outstanding. The liner is a bit like the US M65 ECW Gen 1 liners but better made. I wore this today it was around -2C, windy, light mist freezing rain and I was comfortable with a Canadian Army wool shirt (like the US M51 wool shirt) on underneath. I would definately recommend this jacket to anybody who likes the style and wants a comfortable and useful parka. Thanks Varusteleka, you can add this one to your greatest hits!
3
0
I would recommend for a friend
Joe Y.

07.01.2020
I just received my Sarma Windproof Parka and wanted to write a review of it.

Sizing:
I will first speak to the sizing of this parka. Since I am from Bethel, Ohio and from the United States, I well qualify comparison between this parka size and the difference between US Military sizing. This parka runs one size small. I wear an extra-large in US military jacket/coat size and had to order a 2X-Large to get the same fit. The bodice of the garment is right on with Extra Large in the US Military sizing, however, the size of the sleeves are just a little bit smaller. The length is good, but the measurement around the top part of the arm at the shoulder is slightly smaller than the US fit. Just so you have an idea of comparison, I am 5'10" tall and weigh 210 pounds, 48-inch chest, 42-inch waist, and a 30-inch inseam. The length is good and comes down to the top of my knees. Long story short, if you are from the US and want the fit of US sizing order one size up in this parka and you will have the right size.

Quality of the Parka:
The quality of the material is excellent, being it is a poly/cotton blend it will be lighter in weight and thickness that the US original or the one made by Rothco. However, the one made by Rothco is 100% cotton and that presents its own problems if it gets wet in drying time. This one is a poly/cotton blend that will make for shorter drying time and improved water repellency in the rain. The buttons attached with webbing is an excellent idea and super tough. Nevertheless, the buttons holding in the liner will need to be redone as they skimped on the number of times the buttons were stitched. That is not a deal-breaker with this parka, as many new pieces of military outerwear seem to suffer from that same issue. The liner is of good quality and I like the fact that they used the poly/cotton canvas as the outer piece of the liner for the buttonholes. However, the insulation runs kind of light and thin. If you are looking for a Parka that will get you to extreme temperatures by itself this is not the one for you. However, it is good so far, down to the low 30's, I will update you, as it gets colder here in the Midwest. The hood is very spacious and having all the adjustment points is awesome. I went ahead and installed cord locks on all adjustment cords on this parka, as they don't come with them. That is a shame too as that would have been an added asset to this parka.

Overall assessment:
This is an awesome Parka for the money and the quality is above the price point they are selling it. I would recommend this parka for anyone looking to get one. I like the fact that it runs a little lighter than the original in weight. Its weight and thickness allows for a wider temperature range to wear it without it being too hot. I would buy it again, but I don't see this one wearing out any time soon. I would make only three suggestions for the parka, first, add cord locks to the cords for adjustments, second, put a little more insulation into the otherwise excellent liner, and last, give it a little more room in the upper part of the sleeve at the shoulder. I look forward to wearing this parka for years to come and trying out other Sarma products in the future.
0
0
I would recommend for a friend
dan r.

15.01.2020
I've been after a M51 style Parka for a few years, well about 40 years actually, back in the day (1979) it was difficult to find one in Birmingham that fitted a 10 year old. Overall i am well pleased with this M51 inspired parka. Here in the the grim brexit north of England, what passes as a winter is basically days of wet, windy, grey skies and cold weather. This parka handles all of this well, its warm and totally wind proof, a good large hood that allows me to avoid making eye contact with the local hoodies and the dour folk waiting at the bus stop, good deep pockets for phone, wallet, dog ball and doggy treats. Its able to keep me dry for about half an hour in heavy rain, but is able to go a few hours keeping me dry in our more near permanent drizzle conditions. I'm looking at treating it with wax to proof it for bad weather but so far we've not had anything truly bad here, i when i do i'll let you know how effective its been. Initially I thought it would be good to have a synthetic fur collar on the hood; but i'm glad it doesn't otherwise with our weather it be liking to having a drowned cat hanging in front of your face. So over all ,well worth the money.
0
0
I would recommend for a friend
Bastian M.

21.01.2020
Have it for a few weeks, really like it so far.
0
0