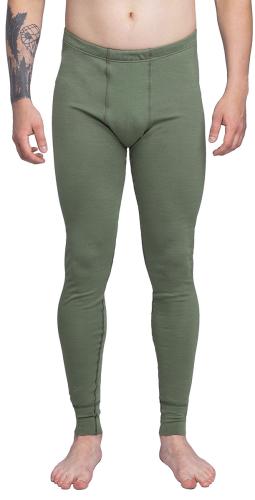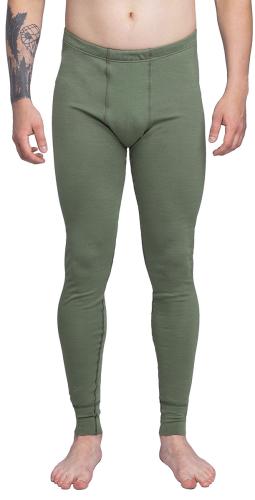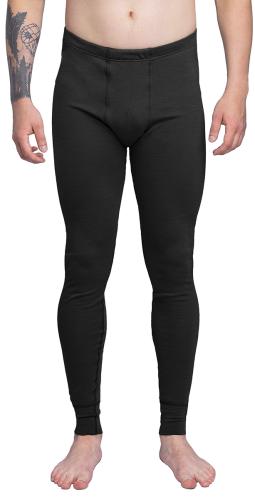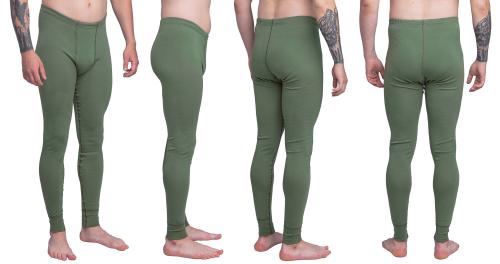 Särmä TST
Särmä TST L2 Long Johns, Merino Wool
Price 59.99 USD
excluding sales tax
Midweight long johns designed for active wear. The fit and soft, stretchy material guarantees comfort in various activities. Made from a polyamide reinforced merino wool blend.
Loading products...
Trouble with the metric system? Try our converter: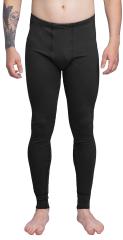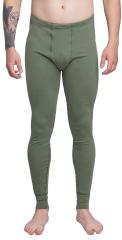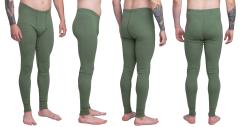 Midweight long johns designed for active wear. The fit and soft, stretchy material guarantees comfort in various activities. Made from a polyamide reinforced merino wool blend.
Form fitting with room for base layers
Flatlock seams: no thick folds that could cause discomfort
Materials:

80/20 merino wool / polyamide, 250 g/m2 / 7.4 oz/yd2
Cuffs and collar: 80/20 merino wool / polyester, 180 g/m2
19.5 micron
The midweight merino wool knit makes these very multifunctional: these are not only an extreme cold weather mid-layer but something you can use all year round. During chilly summer nights, these offer added comfort and warmth when trying to catch some sleep in a (perhaps moist and nasty) sleeping bag.
L2 - Mid Layer
The second layer of the Särmä TST clothing system, wicks moisture forward from the base layer and gives moderate thermal insulation. The L2 can also be used as a next-to-skin layer which further adds to the flexibility of the system. Our mid-layer is made from a midweight merino wool blend, it is a bit more relaxed fitting and noticeably warmer than the base layer.
Take a look at our Särmä TST Clothing System!
High quality Merino wool
Made from a 80% merino wool and 20% polyamide, weight 250 g/m2 / 7.4 oz/yd2. The polyamide content adds abrasion resistance to the otherwise quite weak wool. Merino wool is a fantastic choice for next-to-skin wear, most notably it feels good against the skin and retains it´s insulating properties even when soaking wet.
Mulesing free! All our merino wool products are made using mulesing-free certified merino wool.
Made in Lithuania.
Wash and care
This merino wool blend is machine-washable in 40° C / 104° F, but washing is seldom necessary - wool cleans itself. Don't leave them in a wet lump after washing. Reshape them gently while still damp and hang to dry. When not in use, air them out and give them a good shake after that.
Sizing
Sized according to the user's waist circumference in centimeters. Lengthwise these are optimal for 180 cm / 5' 11" tall wearers.
Carbon Footprint
The estimated amount of greenhouse gas emissions from the production of one single item is 12.51 kg CO2e. The estimation includes the entire production of the item, from the raw materials up until the finalized product exiting the factory. Read more about the calculation method.
Varusteleka Särmä TST
Särmä TST is Varusteleka's in-house brand of clothing and gear designed for military and law enforcement end-users. Our clothing and equipment are made in co-operation with a number of experienced manufacturers with a strong background in producing clothing and gear for military and law enforcement officials, most notably for the Finnish Defence Forces. For further reading check out the Varusteleka's Särmä TST page.
Särmä TST products are covered by a 12-month warranty against defects in materials and workmanship. For further information please read our detailed warranty guide.
All products: Särmä TST
Recommendations
Loading products...
Reviews
You have already submitted a review. You can edit your text by clicking on it.
Log in and write a review.
Remove filter
Suomi
(11)
English
(6)
I would recommend for a friend
Mikko K.

11.10.2018 (Edited 01.06.2021)
Tuntuma päällä on ihan pehmeä ja lämmin. Rauhalliseen sähköpyöräilyyn ja ulkoiluun mitä parhain kun lämpötila on viiden plusasteen ja nollan välillä. Yksi tähti pois koska nämä kärsivät samasta ongelmasta kuin Varustelekan merinoleggarit: leveämpivyötäröiselle vaatteen vyötärö on 5-10cm liian matalla.
2
0
I would recommend for a friend
Ignacio N.

16.02.2019 (Edited 02.06.2021)
Top quality. I have use them for a month in a raw, every single day, sometimes even for sleeping, and feel like new every day without any wash. So warm that they allowed me to go with the särmä outdoors pants all the winter in Kuopio, where we get down to -25, -27C. When they get destroyed I will get defenitelly another pair. Better quality and price than other fancy brands! Fantstic!!
0
0
I would recommend for a friend
Markus M.

14.10.2019 (Edited 05.06.2021)
Kolmisen viikkoa päivittäistä käyttöä nyt takana pelkällä tuuletuksella ja tuoksut ovat kyllä erittäin mietoja, jos edes tunnistettavissa. Olen käyttänyt L1-kerroksen tapaan ja erittäin miellyttävää on työmatkapyöräily näissä ollut loppusyksyn sateissa. Vatsakkaana herrasmiehenä (vyötärö n. 140cm) nappasin kokoa 3xlarge ja niin poolo kuin pökätkin ovat reilunpuoleiset. Vyötärö kuitenkin pysyy ylhäällä niin kuin pitääkin, joten en yhdy toisen arvostelijan kommenttiin vyötärön mataluudesta. Pienempikin koko olisi varmaan mennyt, mutta näinkin hyvä. Kieltämättä tulee hyvä fiilis siitäkin, että Leka tekee vaatteita myös lihavimmille yksilöille. Tämä L2 kerrasto kokonaisuudessaan parasta mitä olen koskaan ylleni laittanut. Lämmin kiitos lekalaiset!
2
0
I would recommend for a friend
Christian W.

14.01.2020 (Edited 06.06.2021)
Fantastic base layer! Using these and the Sarma Windproof Cargo trousers my legs were warm at -33c with a 10km wind (-41c with the windchill according to the weather forecast) when I took these out for an hour long hike during an extreme cold warning period of weather here in Alberta. I highly recommend these!
1
0
I would recommend for a friend
Arndell L.

05.03.2020 (Edited 06.06.2021)
Great fit. Really cozy. One issue is they do pill a bit. Was wearing for a week straight sleeping in survival shelters. Note I was wearing wool pants over them this may have caused the pilling. As I have the L2 top which I was wearing too for the whole time and it did not suffer the same pilling.

One things that is annoying but I get, no fly hole. When doing winter trecks I am drinking 4+L of water. Took some getting used to to always be completley opening the pants. Watch out with the L2 top it's so long that it does take you an extra 10 seconds to get ready to pee.
2
0
I would recommend for a friend
Michael A.

14.05.2020 (Edited 06.06.2021)
Used them for winter mountain drills that involved a lot of sitting in ambush/observation posts. -22F and blowing, but these kept my legs warm and dry .

Solid product .
0
0
I would recommend for a friend
David B.

10.11.2020 (Edited 06.06.2021)
I'm 5'9" tall with a 34" waist and 32" inseam. The large size fits me perfectly and the quality is great.
0
0
I would recommend for a friend
Tuuli K.

10.11.2020 (Edited 06.06.2021)
Materiaali on mukavan tuntuinen ja lämmin, tosin nukkaantui haaroista tosi nopeasti (joka on kuitenkin materiaalille tyypillistä joten siitä ei tähtiä pois). Suurempi ongelma on näiden selkeä mitoitus miesvartalolle (joka tietysti tulee kyllä kuvasta ilmi, ei sillä). Vyötärö nousee periaatteessa riittävän ylös, mutta housut valuu takaa koska peppu ja lantio ei mahdu kunnolla ja sitten housut pussittaa edestä. Ratkaisu ongelmalle olisi se että tekisitte näistä puhtaasti naisten mallin, sellaisia ostaisin ilolla lisää, näitä valitettavasi en.
5
2
I would recommend for a friend
Kimmo S.

25.11.2020 (Edited 06.06.2021)
Näissä tarkeni hyvin kylmällä syysleirillä mainiosti. Ei tullut vanhan miehen tulehduksia maassa köllöttämisestä ja muutenkin jalka nousi hyvin eikä kinnannut nivelissä.
0
0