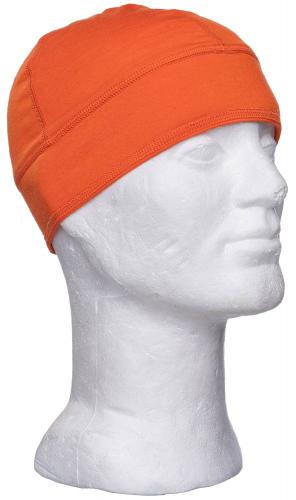 Särmä TST L1 Merino Wool Beanie
Price 13.99 USD excluding VAT
Flat Rate Shipping to USA $9.99
82 % recommends
Sold 93 pcs in the last two weeks
Loading products...
Trouble with the metric system? Try our converter: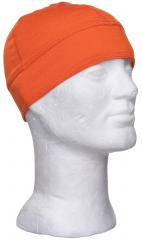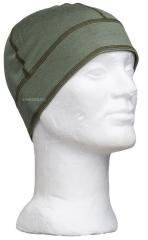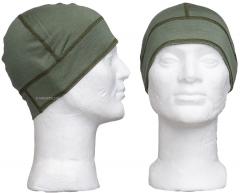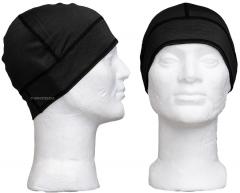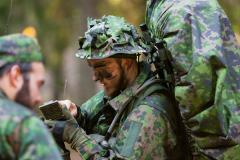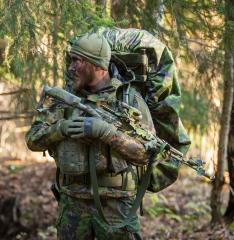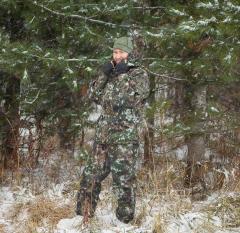 Sometimes it´s the little things that make all the difference, this thin, lightweight merino cap is a fantastic piece of merino woolly coziness in a very handy little package. Fits right in your pocket and is lightweight enough for high activity wear. Fits perfectly under helmets and other head wear too!
New orange colour option!
Snug fit and stretchy fabric.
Flatlock seams.
Weight approx. 25 g
80/20 merino wool / polyester, 180 g/m2.
L1 - Base Layer
The first layer of the Särmä TST clothing system, tasked with moisture management. A good next-to-skin base layer keeps you feeling comfortable in any conditions to do this it needs to be lightweight and effectively moisture wicking. We use a lightweight merino wool blend for our base layers, a natural and very functional material for this purpose.
Take a look at our Särmä TST Clothing System!
High quality Merino wool
Made from 80% merino wool and 20% polyester, weight 180 g/m2. The polyester content adds abrasion resistance to the otherwise quite weak wool. Merino wool is a fantastic choice for next-to-skin wear, most notably it feels good against the skin and retains it´s insulating properties even when soaking wet.
Mulesing free! All our merino wool products are made using mulesing-free certified merino wool.
Wash and care
This merino wool blend is machine-washable in 40 degrees celcius, but washing is seldom necessary - wool cleans itself. When not in use, air them out and give them a good shake after that.
Sizing
These come in two sizes, smaller and larger. If you are a small to medium head size pick the smaller one. Any larger than that then you want the larger one, it´s really just that simple.
Varusteleka Särmä TST
Särmä TST is our own family of specialized military gear. High quality materials and construction, this is kit that you can trust to really take a beating!
Särmä TST products are covered by a 12-month warranty against defects in materials and workmanship. For further information please read our detailed warranty guide.
Made in Lithuania.
Reviews
You have already submitted a review. You can edit your text by clicking on it.
Log in and write a review.
Remove filter
Suomi
(25)
English
(8)
I would recommend for a friend
Ville R.

22.11.2016 (Edited 29.11.2016)
59/60 kokoiseen päähäni L/XL-koko on pieni. Tai sitten korvani ovat aivan liian alhaalla.
Muuten vaikutti kuvauksen ja henkilökunnan arvion mukaiselta.
9
0
I would recommend for a friend
Olli S.

27.12.2016 (Edited 29.12.2016)
Ittellä koon 61 pää mielestäni ja tosiaan näissä isompikin koko vähän liian pieni. Osa korvista jää ilman suojaa ja tulee kylymä korvakäytävään. Eli tehkääs vielä vähän isompi malli lisäksi!

Muuten hyvä, varsinkin kuulosuojainten kanssa.
9
0
I would recommend for a friend
Mikko P.

03.01.2017
(Ratsastus)kypärän alle juuri sopivan kokoinen (XL ja 59-senttinen pää) ja paksuinen.
3
0
I would not recommend to a friend
Thomas M.

06.01.2017 (Edited 28.02.2017)
In principle fine quality wise, but even the L/XL is too short to properly cover ears/forehead. As such rather limited use.
8
10
I would recommend for a friend
jukka-pekka l.

27.03.2017
XL kokoinen liian pieni. Muuten ihan hyvä pipo.
5
0
I would recommend for a friend
Sami H.

24.04.2017
Hyvä pipa, kulkee ihan varaltakin taskunpohjalla. Silloin jos tarttee korvat kokonaan peittää kelin takia niin otan muutenkin paksumman pipon, tämä on matalaa kuuppaani riittävästi suojannut käyttötarkoituksensa ja -lämpötilansa huomioiden.
7
0
I would not recommend to a friend
Touko R.

19.05.2017
Perusteeni viidelle tähdelle olisivat olleet tämän pipon eriomainen materiaali ja hinta. Valitettavasti pipo on ihan liian matala. Olen pienipäinen tyyppi: olen joskus hakenut piponi jopa lastenosastolta. Olen myöskin kokonaan kalju, joten uskottelin itselleni tämän pipon olevan itselleni ihan hyvän kokoinen, vaikka kommentit ja arvostelut viittasivatkin liian matalaan malliin. Mä niin haluaisin tykätä tästä piposta ja ostaa näitä vaikka useamman, mutta tämä todellakin on liian matalaa mallia. Tästä johtuen en suosittele ja tähdityksenä jotain vähän alle keskitason: tulkoot kaksi tähtyläistä.
9
9
I would recommend for a friend
Mikko T.

03.10.2017
Erinomainen pyöräillessä. Ei tunnu viileältä märkänäkään ja sopii hyvin kypärän alle. Omaan 58 kokoiseen päähän L/XL on juuri sopiva, voin kuvitella että isompaan päähän jää pieneksi. Ei juurikaan suojaa tuulelta
2
0
I would recommend for a friend
Lauri L.

15.10.2017
Tää on ihan sika hyvä, paitsi liian matala. Materiaali, leikkaus, värit... kaikki aivan mahtavaaa, mutta kun ei ¤&%# mahdu päähän eikä suojaa korvia! Korkeampi! Rausch!
6
0
I would recommend for a friend
Lassi V.

04.11.2017
Kaikki onkin jo muissa arvosteluissa tullut ilmi. Pelkällä pipolla pärjää ainakin alhaisessa plussakelissä tuulessa, sekä niukasti miinuksen puolella tuulettomalla kelilä. Ei hiosta itsellään, vaan hengittelee kivasti. XL-koko sopii omaan 59-päähäni (mallia korkeahko) ihan hyvin, ja tulee reilusti korville. Kokoasteikon yläpäähän voi olla niukahko.
1
0
I would recommend for a friend
N.N.

08.11.2017
Oma pää kokoa 60, L/XL juurikin sopiva, passelin ohut aluspipoksi, mukavan lämmin. Hyvä pipa!
2
1
I would recommend for a friend
Mark K.

01.01.2018
Finns must have small heads, even L is hard to get over the ears for me.

Material is good as all their other Merino products.
3
1
I would recommend for a friend
Timo L.

05.03.2018
Juuri sitä, mitä odotinkin. Ohut hyvin istuva ja hengittävä pipo. Vähän aktiivisempaan liikuntaan riittää kohtuu pakkasillakin, muuten sitten päälle paksumpi pipo. Tuntuu mukavalta päässä. Kulkee varmasti mukana kaikilla seuraavilla retkillä ja lenkillä. 58cm pää ananastukkaponnarilla koko L/XL peittää kivasti korvat.
2
1
I would recommend for a friend
David F.

16.03.2018 (Edited 01.05.2018)
This is near perfect and fills a niche in your head wear. When most hats would be too warm and you just want to hold in a little body heat, or your cold under your helmet, this is the ticket! It also folds to almost nothing in your pocket. I nearly did not order these due to some of the reviews, but am glad I did. I got the black in l/Xl (59-62 cm) and wear a 7-1/4 (59 cm) hat, I shave my head. Fit perfect. I ordered two more and they where undoubtedly larger, although tagged the same. I gave them to my Lady, and ordered two more in hopes of getting another made like the first. Nope. The green ones are undoubtedly larger than the black ones. I know, it sounds wonky, but is entirely true. Out of the 5 I ordered I have 2 that I like. The lady with a full head of hair appreciates the others. Good deal, just don't expect them to be all the same!
3
0
I would recommend for a friend
Kari M.

21.03.2018
Ihan huippu hyvä, mulla koko 58 niin silloin S/M olen kalju, myssy riittää korvan nipukoihin asti..
Hyvä kerros pukeutumiseen eli mukava lisä vaikka toisen myssyn alle, voi täten säädellä myssyn lämpöä.
Kätevä myös Suomen kesässä, pitää lämpimänä kesälläkin juuri sopivasti ja merino sopii hyvin lämpimällekin säälle, vaikka eihän Suomessa sellaisia ole....
Ostin ensin yhden, mutta aina oli väärässä taskussa joten tilasin toisen.
Todella onnistunut vihreä väri, mukavaa kun ei kaikki ole mustaa....
1
0
I would not recommend to a friend
Sami K.

18.04.2018
Pääni on kokoa 59, siis tietääkseni aika tavanomainen pää 180-senttiselle miehelle, mutta L/XL jättää silti korvan nipukat aika pahasti paljaaksi. Koot saisivat siis olla syvempiä, joten vaikka pipo on muuten ihan ok viileille keleille liikuntaan, ei tätä oikein pysty suosittelemaan.
5
2
I would recommend for a friend
antti k.

04.05.2018
Valitettavasti liian matala. Vaikkei painian korvia omaisikaan, niin korvia ei saa piiloonsuosittelen varauksin. Lähinnä koko pienipäisille varmasti 5/5. Ittelle 2/5
2
0
I would recommend for a friend
Victor A.

26.09.2018
Perfect for factory work, I can wear it in those badly heated hangars and it disapears in a pocket as soon as I get warmer from working.
Probably a bit light for use as a proper winter hat (though I'll have to try, I might be surprised) but that's not the point. For me it really fits the niche of an easily storable indoors hat. It's so light and thin you could stow one in your EDC and forget about it until you need it. Probably the best compromise between portability and heat.
It is indeed a bit tight on the head (I got the black one in S/M, my head size is about 58cm and I my hair is buzzcut), but not uncomfortably so. Definitely well adjusted to wear under a helmet - or any other hat - should I ever need to.
People probably wonder why I'm wearing a swiming cap but it' worth it.
2
0
I would recommend for a friend
Jason D.

28.11.2018
Perfect for me. Provides just enough insulation on my head and ears without overheating on hikes.
0
0
I would not recommend to a friend
Svante Ö.

08.12.2018
Mielestäni YLIMAINOSTETTU. Ei toimi ainakaan minulla. Kokeiltu ulkona etelä-suomen pikkupakkasella, ei toiminut... Tuuli puhalsi suoraan läpi - pää jäässä!
1
2
I would recommend for a friend
Darren J.

19.01.2019
This is a great hat for a bald guy like myself. Note....this is a BASE LAYER. It's thin. This is not supposed to keep your head warm in -20 degrees Fahrenheit. For what it is supposed to do it's perfect. This Merino Wool fabric is amazingly soft. In the USA this fabric would be priced much higher. I got this hat free with my order and I will be wearing it until it falls apart.
0
0
I would recommend for a friend
Chuck A.

03.04.2019
If you only ever buy one piece of snivel gear, let this be it. The issue US beanie is good, but comparatively bulky and too hot at times. Putting it in your pants pocket leaves it bulging and half the cap hangs out. This merino beanie leaves enough room for the normal items to go in as well, like your phone. In a cargo pocket it disappears. The material is thin, as thick a credit card, but soft. It keeps the head perfectly warm, for as cold as it gets in the southern US. The only drawback would be when it rains, you feel every drop. A side effect of being so thin, but its a trade I'll make any day.
I chose green to blend in better in the field, but the Army wants you to wear black. If you're Army get black the first time. On the upside, I have two awesome beanies now!
0
0
I would recommend for a friend
Pirita L.

20.04.2019
Erinomainen action-pipo! Ohuuden, litteiden saumojen ja hengittävyyden ansiosta soveltuu mainiosti pyöräilykypärälle aluspipoksi silloin kun kommandopipo on jo liikaa, mutta jotain lämmikettä olisi kuitenkin hyvä olla. Telttaillessa toimii mainiona yöpipona, koska pysyy hyvin päässä eikä pyöriskellessä tartu ja häviä makuupussin hupun uumeniin. Pipo menee todella pieneen tilaan, vaikka taskuun.

Omassa pienessä päässäni (kokoa 54) S/M-koko toimii, ei ole liian iso ja istuu hyvin.
1
0
I would recommend for a friend
Jussi K.

21.05.2019
Hyvin lämmittää kevyesti viileissä keleissä ja on helppo ottaa mukaan varmuuden vuoksi. Jos tästä olisi erikseen vielä vähän syvempi malli / yltäisi alemmaksi korvien kohdalta / niskasta, niin voisi olla hyvä. Merino-kypärähupusta saa tuollaisen suunnilleen muovattua, mutta ei se ole ihan sama.
1
0
I would recommend for a friend
Oskari N.

05.06.2019
Pikku pakkasilla kypärän/muun tuulta pitävän päähineen alle täydellinen, hengittää ja lämmittää juuri sopivasti. Kestänyt hyvin käyttöä. Omaan 60 cm päänuppiin juuri oikeankokoinen.
1
0
I would recommend for a friend
Saara K.

08.09.2019
Suosittelen. Sopii hyvin pyöräilykypärän alle, kun ei oo pipossa mitään ulokkeita tai tupsuja painamassa. Estää tuulessa päätä palelemasta, eikä hikoilutkaan haittaa. Tosi hyvä tuote. Meillä käyttää sekä isäntä että prinsessa 8v. Toinen toivoi pipoa vaaleanpunaisena ja hapsuilla. Mutta näinkin menee. Kiitos tuotteesta. Tää oli hyvä ostos.
0
0
I would recommend for a friend
Mikko Ö.

07.12.2019
Toimiva aluspipo, joka kuitenkin harmillisesti on hieman liian lyhyt peittämään korvia. Toimii kuitenkin hyvin juostessa, siirtäen hien iholta ja pitäen pään lämpimänä. Olen pessyt omaa pipoani melko usein, eikä mitään merkkejä kulumisesta ole havaittavissa puolen vuoden käytön jälkeen. Parhaimmillaan pipo toki on aluspipona, mahdollistaen pään alueen kerrospukeutumisen.
0
0
I would recommend for a friend
Perttu T.

26.10.2016 (Edited 18.11.2016)
Tää on hyvä, ohkanen kuin toinen iho ja lämmittää sopivasti näin välikeleillä.
10
0
I would not recommend to a friend
Heikki I.

26.10.2016 (Edited 29.11.2016)
Hyvin tehty ja laadukas pieni pipo, mutta harmillisesti aivan liian... miten sen sanoo... matala? lyhyt? Eli minulle L/XL koon pipo tulee juuri ja juuri korvien päälle puoliväliin asti. Oletin että tämä menisi nyt vähintäänkin korvien yli ja suojaisi korvia ja niskaa pyöräillessä pakkasella kypärän alla. Pienelle päälle saattaa toimia paremmin. En suosittele isoille päille pyöräilykäyttöön.
13
9
I would not recommend to a friend
Elias A.

03.11.2016 (Edited 29.11.2016)
Ohuen ohut ja muuten mukava mutta omaan käyttöön L/XL aivan liian pieni.
8
8
I would recommend for a friend
Antti M.

04.11.2016 (Edited 29.11.2016)
Mukava, kevyt ja yllättävän lämmin. Mahtuu mihin tahansa taskuun ja vaikuttaa sen verran laadukkaalta ettei heti tarvi ostaa uutta. Mutta ainakin omalla kohdallani koko oli isomman puoleinen pettymys. En saa tätä mitenkään vedettyä korvien päälle kuin hiukan, eli vaatii pyöräilykäytössä kaverikseen putkikaulurin tai vastaavaa.

Sama tuote syvempänä mallina saisi kyllä 5 tähteä ihan koska vaan. Suosittelen sillä varauksella, että ostaja ymmärtää yllämainitun puutteen.
7
1
I would recommend for a friend
Tomi N.

14.11.2016 (Edited 18.11.2016)
Hyvä pipo pikkupakkasille. Omasta kokemuksesta toimi hyvin kypärän(tst) alla, mutta pyöräilykypärän alla ei toiminut, koska viima viiltää ikävästi läpi. Varsinkin kun pipo(L/XL) peittää omasta päästä(60) vain korvalehden yläosan. Tetsaukseen erittäin toimiva ainakin -10 pakkasille.

Korvat saa tämän kanssa tarvittaessa suojattua vaikka virittämällä putkikaulurin kiertämään takaraivolta leuan alle.
3
1
I would recommend for a friend
Ignacio N.

16.01.2017 (Edited 25.08.2018)
Exactly what it shows. A thin hat, not the best one for -20 but great in combination with a hood and perfect for medium cold like 0, -5. And for activities like running or marching it´s a great choice even if its colder. As it sais, it fits in a pocket. Nice price for the quality. I recomend to take big size (you can always tighten it), but if you don´t mind tight your size choice will sure be perfect. I can´t belive so many bad reviews. It is a great little hat. I have used in Norway when I had nothing else in -15 and it saved me. And being merino you can even use it in a +5 degrees day in the autumn. I love it.
6
0