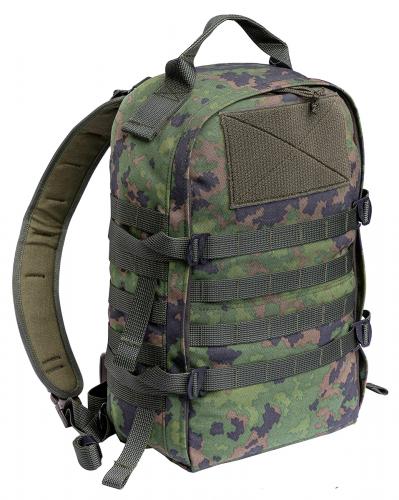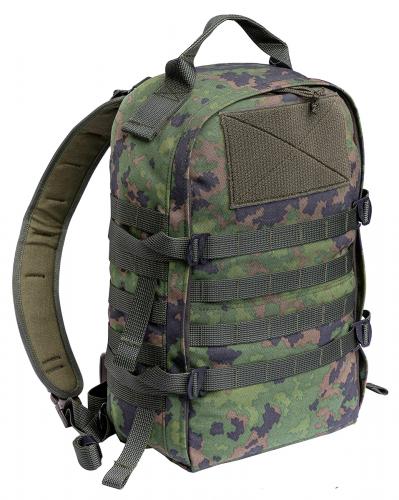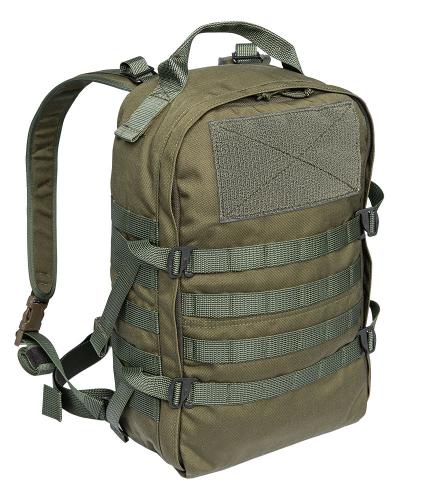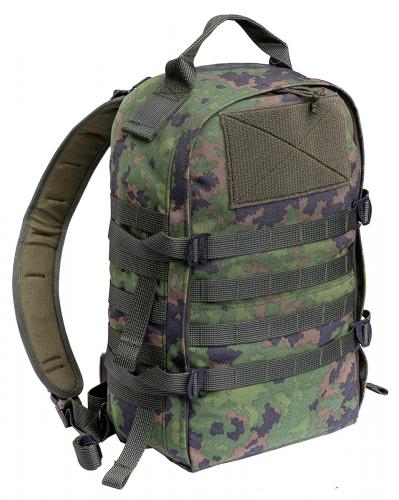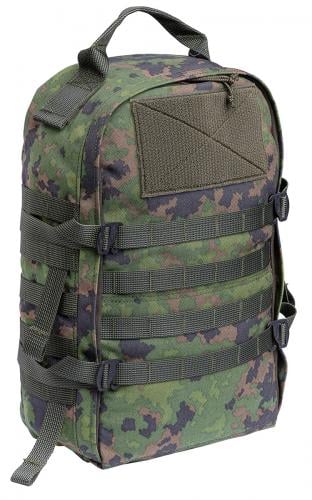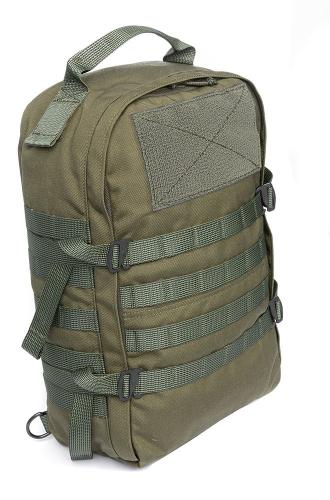 The main bag without straps can be attached to pretty much anything.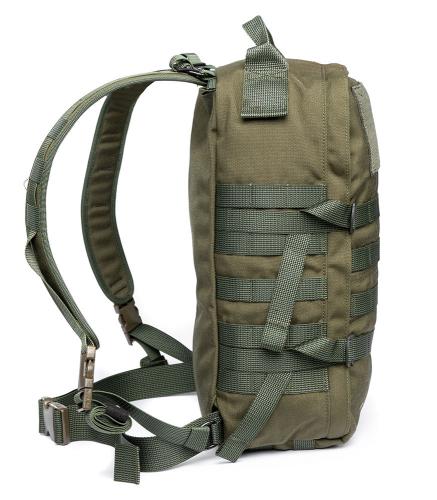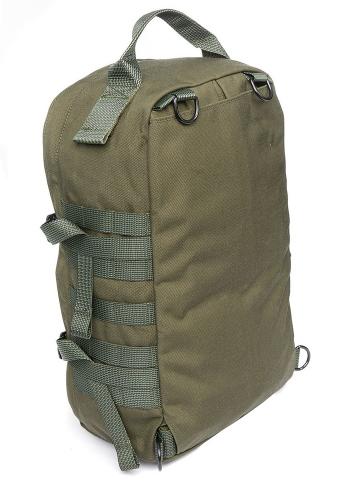 The main bag without straps can be attached to pretty much anything.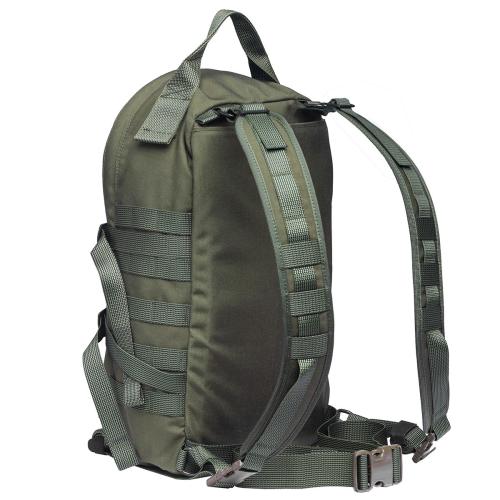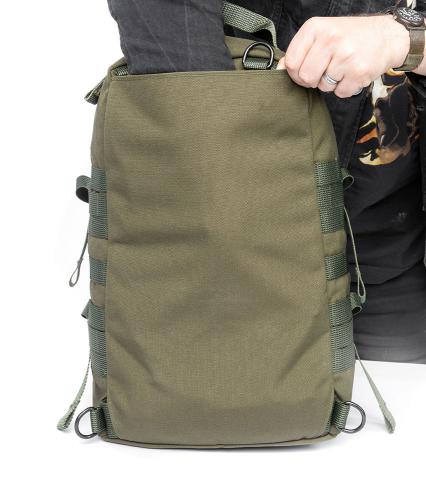 Fast-access compartment against the back, bellows construction for flexible capacity.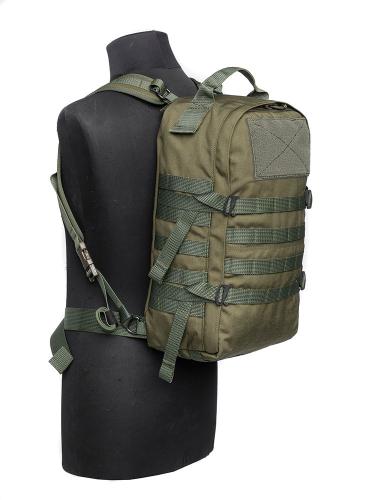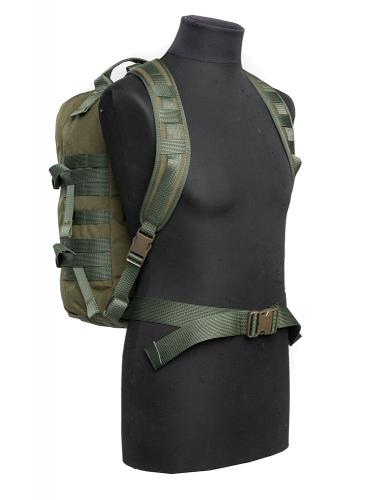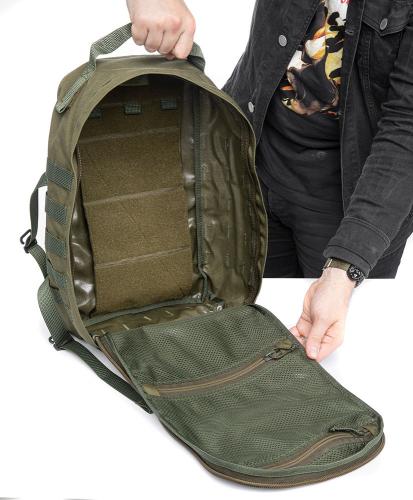 Loop base for organizing and special pouches.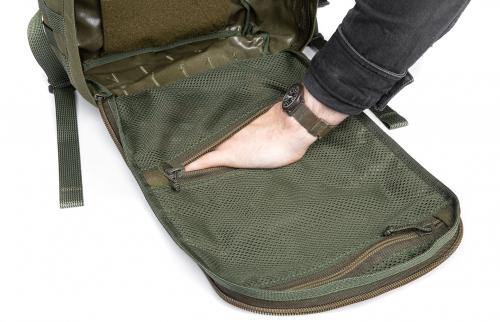 Mesh pouch for small items.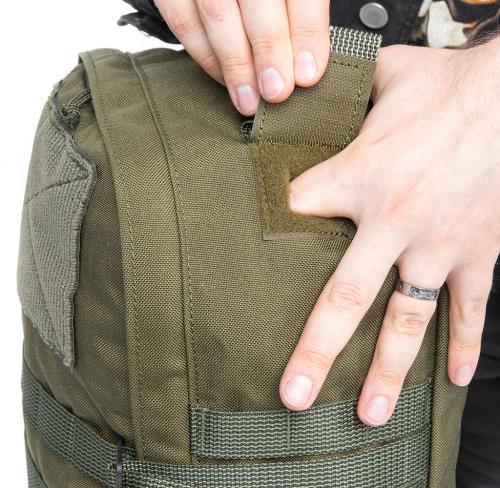 Passage for hydration bladder tube.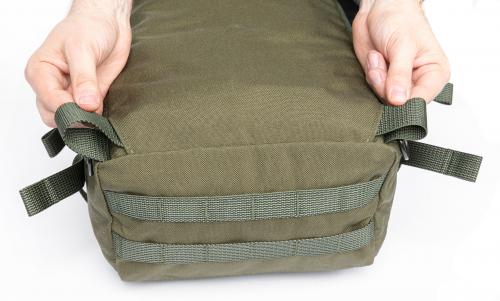 The hip belt can be stowed away.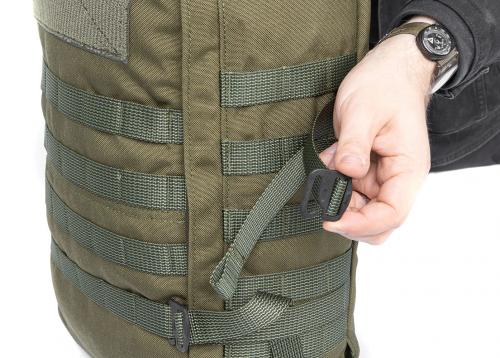 Retention and compression straps with G-hooks.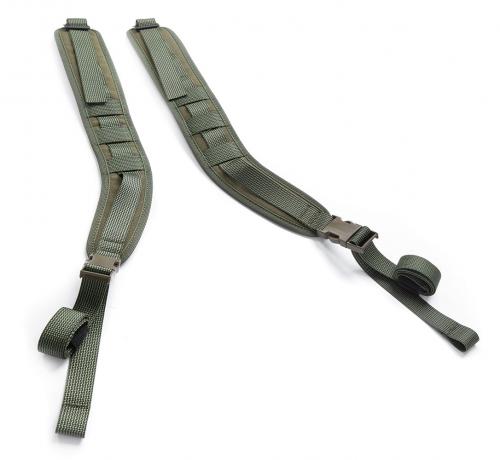 Anatomic, padded and curvy for maximum pleasure.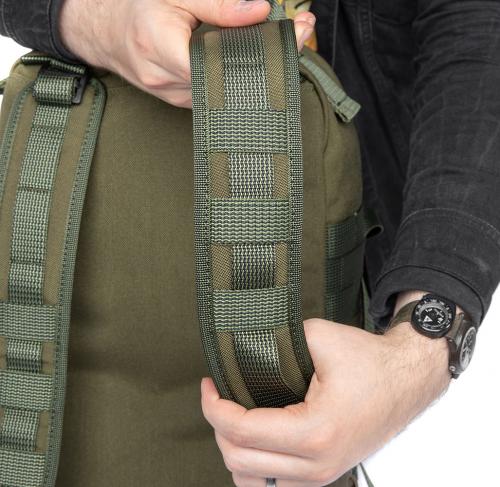 The padded shoulder straps have provisions for small PALS pouches.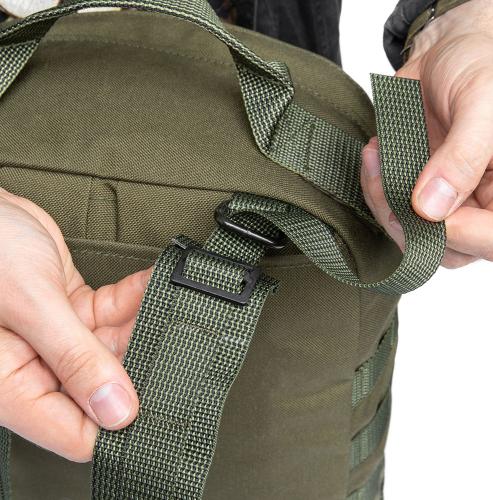 Pass the webbing through the slide buckle and D-ring.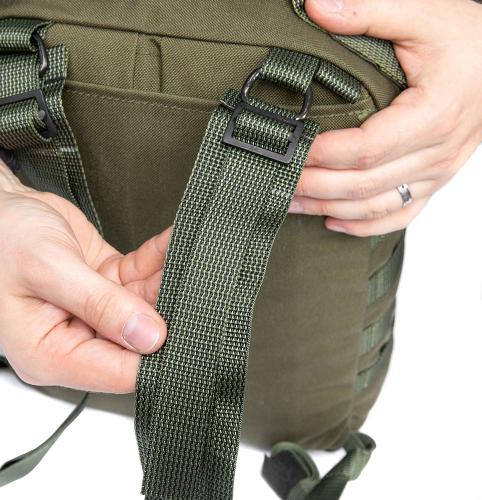 Secure by passing the end once more through the slide buckle.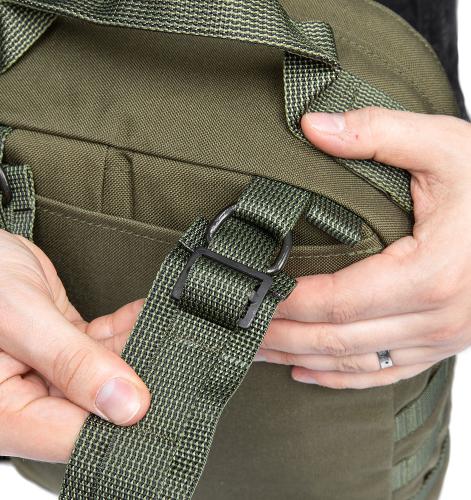 Pass the webbing back through the slide buckle.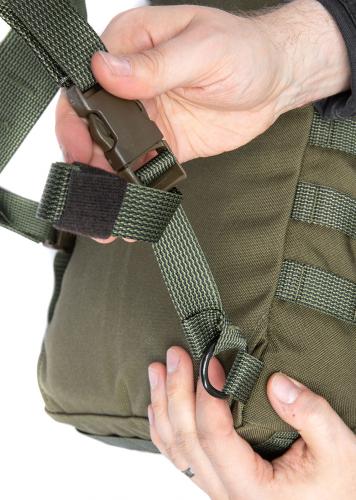 Pass the webbing through the D-ring and through its own end-loop.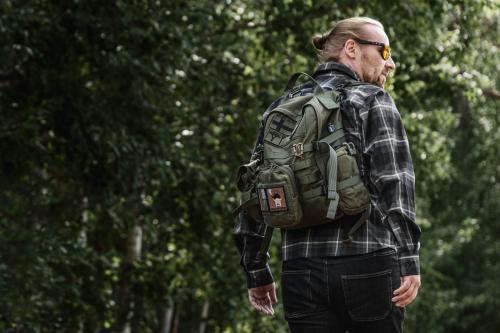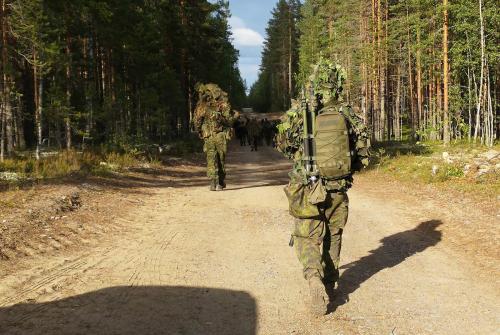 The older model CP15 Combat Pack.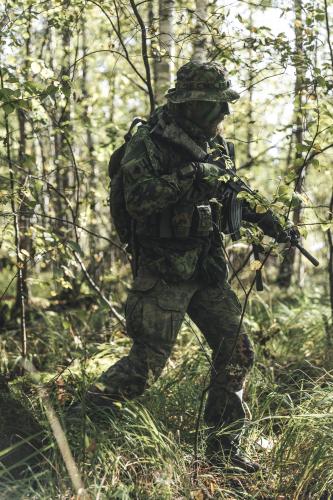 Särmä TST
Särmä TST CP15 Combat Pack w. Padded Shoulder Straps
Price 209.99 USD
excluding sales tax
A compact 15-liter combat pack, highly adaptable to suit users' individual needs. Lots of options for added carrying capacity and organization, topped off with modular shoulder straps. Absolutely bombproof construction and materials! This model comes with padded shoulder straps as standard.
Loading products...
Trouble with the metric system? Try our converter: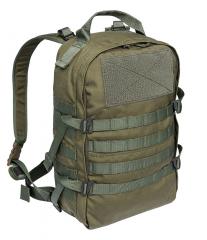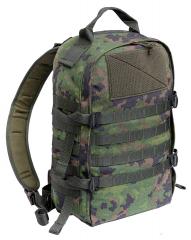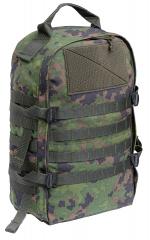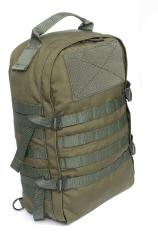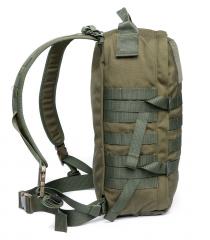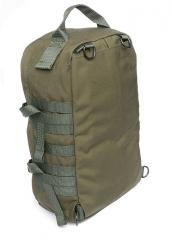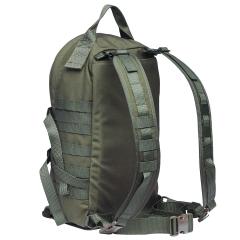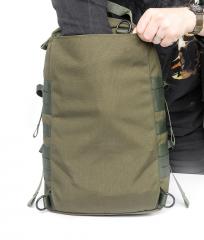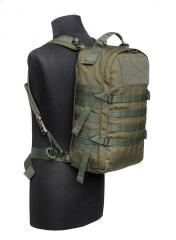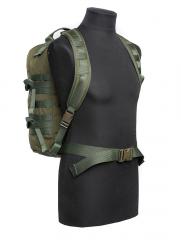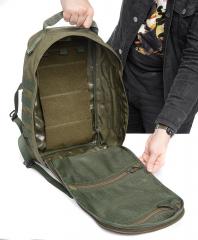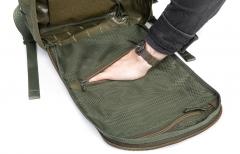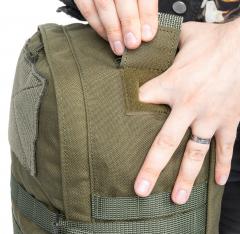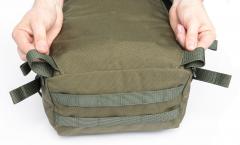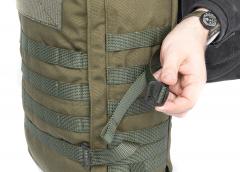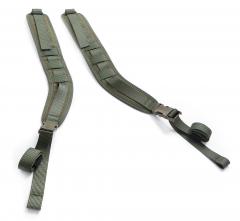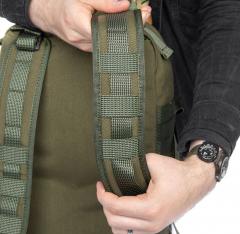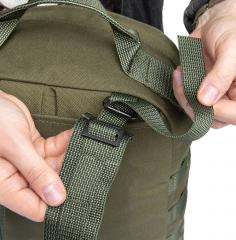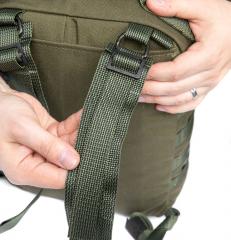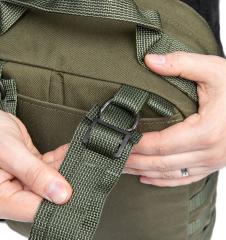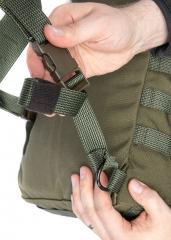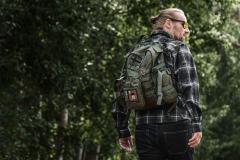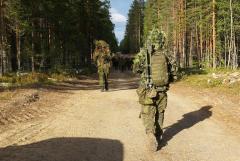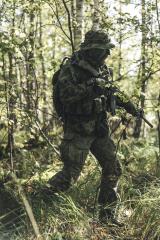 A compact 15-liter combat pack, highly adaptable to suit users' individual needs. Lots of options for added carrying capacity and organization, topped off with modular shoulder straps. Absolutely bombproof construction and materials! This model comes with padded shoulder straps as standard.
Practical and minimalistic
The features of the CP15 Combat Pack reflect the intended use, but these kinds of packs are excellent for daily use and weekend trips as well.
2-way zipper opens all the way down at the sides
Two G-hook compression straps per side
Two internal mesh pockets with zippers
Internal loop surface for organizing pouch/accessory attachment
Three accessory attachment loops inside (suitable for e.g. hydration bladders)
Rapid-access pocket against the back, expands into the main bag
PALS webbing on all three sides and bottom
20 x 10 cm (8" x 4") loop base for patches
Carry handle with antenna/tube ports on the sides
Hip belt can be tucked away
Attachment loops for plate carrier adapters
Steel D-rings for attaching the shoulder straps at the top and bottom
Technical specifications
Dimensions 44 x 24 x 15 cm (17" x 9.5" x 6")
Volume 15 liters (915 cu in.)
Weight approx 950 g (33.5 oz)
1000D Cordura, NIR compliant
Modular shoulder straps
The shoulder straps are removable for different mission requirements. They attach to steel D-rings for unmatched durability and strength.
The straps are either green or black. The M05 Woodland backpack is supplied with green ones.
Firm, padded and shaped offers an anatomic and comfortable fit for extended use with heavy loads. These are included with this model.
Flat, made from webbing. Unpadded construction for a shallow profile to minimize bulk and interference when shouldering rifles. You can purchase these separately.
You can also choose to buy just the main bag without shoulder straps in case you have plans to attach it to your plate carrier or use straps you already have. You can also mix and match the colors this way, how convenient!
Finnish MILSPEC materials
Made of the same materials and hardware (1000D Cordura, PES webbing, ITW Nexus buckles etc.) that are used in the production of the Finnish military M05 combat equipment. High quality, NIR compliant etc.
Made in the EU
These are manufactured in co-operation with Finn-Savotta Oy (Finland's leading military and outdoors gear manufacturer and the main load-bearing equipment contractor for the Finnish Defence forces). Depending on the situation, production runs are sewn either in Savotta's Finnish or Estonian factory, sometimes even partially in Finland and partially in Estonia. The little printed tags tell where exactly each particular product was sewn.
Kierto Circular Economy
Return this product used but clean and unbroken, and you'll receive half of the product's original price as Varusteleka credits. Service is available only in Finland. Only Registered users can make Kierto returns. See more information about Kierto.
Varusteleka Särmä TST
Särmä TST is Varusteleka's in-house brand of clothing and gear designed for military and law enforcement end-users. Our clothing and equipment are made in co-operation with a number of experienced manufacturers with a strong background in producing clothing and gear for military and law enforcement officials, most notably for the Finnish Defence Forces. For further reading check out the Varusteleka's Särmä TST page and Särmä TST Clothing System article.
Särmä TST products are covered by a 12-month warranty against defects in materials and workmanship. For further information please read our detailed warranty guide.
All products: Särmä TST
Recommendations
Loading products...
Reviews
You have already submitted a review. You can edit your text by clicking on it. You can filter the reviews by clicking on the elements of the summary.
Log in and write a review. You can filter the reviews by clicking on the elements of the summary.
Remove filter
Suomi
(4)
English
(5)
I would recommend for a friend
Farasha E.

24.08.2019

Verified purchase
Love the modularity! Can be used as a bicycle pannier, or can be loaded up with quite heavy loads as a backpack if a Savotta MPP mat is placed in the back pouch and Sarma sling pads are used as hip belt padding.
7
2
I would recommend for a friend
Antti K.

30.07.2021

Verified purchase
Voin hyvällä omatunnolla suositella. Minulla on tämä reppu päivittäisessä virkakaytössä ihan taistelureppuna , eli tavaraa mahtuu mukaan niin että pärjää vaikka päivä venähtäisi reippaasti ylityön puolelle. Mikäli en pitäisi jotain välikerrastoa tai taukotakkia talvella mukana repussa niin riittäisi tuo pienempi malli.

Niin kuin joku olikin jo kommentoinut niin selkäpuolen taskussa saisi olla lenkki vesirakkoa varten. Tai lokero repussa sisällä.
7
2
I would recommend for a friend
Axel B.

18.02.2022

Verified purchase
A truly great compact backpack for a number of uses.
2
0
I would recommend for a friend
Markus P.

23.02.2022

Verified purchase
Tämä on nyt reilu pari vuotta ollut käytössä niin kertaushommissa, marsseilla, sra:ssa kuin jahdissakin yhteensä ehkä luokkaa parisataa tuntia ja sen perusteella voi todeta: on hyvä.

Ihmettelin ensin tuota ratkaisua sijoittaa juomapussitasku päätilan ulkopuolelle, kunnes tajusin että senhän nimenomaan kuuluu olla siellä - juomapussin täyttäminen ja huoltaminen selvästi helpompaa kun se ei ole repun pääosion sisällä. Myöskään pienet vuodot tai lorahdukset ei ole sitten ensimmäiseksi kastelemassa muita kamoja. Ainakin Sourcen 3L WLPS istuu tuohon taskuun MPP-jäykisteen kanssa ryhdikkäästi ja pysyy paikallaan täytenä ja tyhjänäkin niin hyvin että tarvetta perinteiselle pussin ripustamiseen käytettävälle nauhalle/lenkille ei ole.

Reppu istuu ainakin omaan selkääni napakasti, yksityiskohdat on toimivia ja pehmustetut olkaimet ymmärretty jättää senverran ohuiksi että ampuminen onnistuu niiden kanssa helposti.

Työnlaatu ja materiaalit: ei moitittavaa.

Puoli tähteä pois koska mielestäni reppu tarvitsee jonkin jäykisteen ja sitä ei tule mukana. Yksinkertaisimmillaan sen voi leikata varmaan makuualustasta tms. mutta ainakin Savotan MPP-"istuinalusta" juomapussin kanssa samaan taskuun sijoitettuna sopii 100% ja toimii hyvin.
5
1
I would recommend for a friend
Nikita K.

02.08.2022

Verified purchase
I would recommend for a friend
Terence D.

13.09.2022

Verified purchase
I purchased the CP15 in black with the padded shoulder straps. Overall, I think this bag is very well built, with top notch material choices. It is a great daily carry size for hiking and day trips to town.

The materials are excellent! 1000D Cordura is very abrasion-resistant, relatively water-resistant and can certainly take a beating. The Straps are durable nylon, and they seem to be the same as the ones on my Savotta Jääkäri M and S. ITW Nexus buckles are great, and so are the Stainless steel loops for the straps and the G-hooks. Nothing new in terms of materials, but they are purposefully chosen, and along with the build quality and craftsmanship, they combine to make a bomb proof bag. Another unique thing that I have only seen done with Savotta and Särmä packs is the internal PU coating, which adds to the weather resistance of the backpack.

The layout is great, with the MOLLE all around the pack (front, sides and bottom to be exact), and this makes for great modularity. The two internal mesh pockets are great for storing smaller items. However, the bottom pocket is hard to access, as I need to unhook the aforementioned G-hooks at reach down far enough. It would have been nice to have a quick access pocket at the top where the hook and loop is to have a better way to access smaller items.

As mentioned before, I have the padded straps, but there isn't much padding to speak of. They are quite rigid, but I don't think it is a huge con, as the bad is small and isn't really meant for heavier loads. I got the padded straps as they have a quick release buckle, and a better carrying experience (I have the Savotta Jääkäri S which has simple webbing straps, so I thought I would avoid that carry style for the CP15). This brings me to the back panel, which is the most disappointing aspect of this bag, and what keeps me from giving it 5 stars. Many people suggest using the Savotta MPP pouch as a makeshift insert for extra padding. The issue is that this solution doesn't provide what the pack really needs: structure. If only Varusteleka would make a plastic or Kydex framesheet, this bag would get a 5 star rating. I have had to resort to buying an Ikea plastic cutting board, and resizing and placing it in the back pocket with an MPP mat to get to a level of comfort which I required. YMMV, but there is a good reason why rigid backpacks are more comfortable, and why brands like Tom Bihn have retrofitted them to their most popular bag, the Synapse 25, and added them to their Synik lineup.

I also wanted to say, like some of the Finnish reviewers, that the omission of a much-needed sternum strap, and the inclusion of a non-removable hip belt are not ideal. Considering there is a back pocket, the hip belt could have just been simply looped through an opening in that pocket so as to be able to remove it. Since the buckles are so large, it cannot easily be stowed away without poking into your back. I have just resorted to looping it around the front and clipping it together at the front of the bag so it doesn't dangle around. Then I added a carabiner to one of the MOLLE loops to keep it in place. It almost looks like it was built to do this on purpose. Also, I wish there had been included elastic strap keeps for the 4 straps with the G-hooks at the sides of the pack, as well as for the shoulder straps, but this is just a small QOL detail.

Since I have given some constructive criticism, it may seem like I don't like this pack, but I have worse things to say about much more expensive backpacks which I own and which I would not recommend, whereas this bag kicks ass, despite its shortcomings. I am sure it will serve me well for many years to come.
15
0
I would recommend for a friend
Ashley B.

25.03.2023

Verified purchase
A great modular pack that's effectively become my extended EDC, a good upgrade to the CP10 I was using before as I found that a bit small. The extra line of webbing really means you can push the pack alot further with much larger pouches.

There's some downsides unfortunately.
- The "padded" straps can only be called that in comparison to literal bare webbing straps. They really aren't comfortable, especially when it has more than a couple of kilos in it. Would love to see actual padded straps offered.
- The open pocket against the back expands into the pack. This means that if you want to put anything in there, it will just take up internal space anyway. if you have say, a hydration bladder, a stiffener, and some stuff in the internal pockets, it ends up getting full fast. which is fine if you don't need to carry anything else, but a real annoying limitation if you need to carry more.
I've solved this issue by carrying Varu's small and large Ikea bag things in the pocket for when shopping exceeds the pack. But it's an annoying solution.

I'd gladly trade my current one in and buy the new model if these two problems where amended.
1
1
I would not recommend to a friend
Juho J.

11.09.2023

Verified purchase
Hyvä reppu, mutta kalliiksi nämä tulee kun vain 3 vuotta kesti vetoketju.

Takuu on vuoden, savotan vehkeissä 5 vuode takuu ja huokeammat hinnat.
0
2
I would recommend for a friend
Tom K.

28.10.2023

Verified purchase
I love everything about this backpack, which I'm using on a daily basis for over three years. The only downside so far are the stitchings of the main zipper which tore apart. Although I have to say that I didn't pamper the backpack, so that there probably was a lot of strain on the zipper, I think that I'd now rather have bought a rolltop backpack. Nevertheless the CP15 is still a great recommendation and if you take care of how you handle the zipper it will probably last you longer than it did for me.
0
0