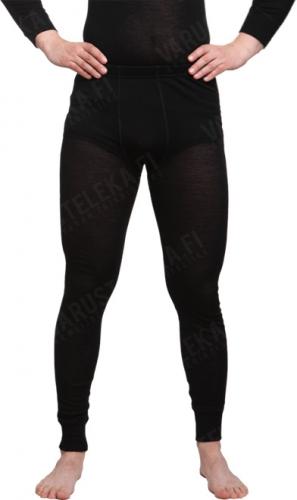 Särmä Merino Wool Long Johns, Black
Price 36.99 USD excluding VAT
Flat Rate Shipping to USA $9.99
87 % recommends
Sold 100 pcs in the last two weeks
Loading products...
Trouble with the metric system? Try our converter: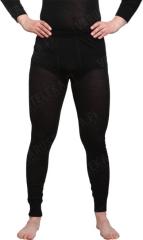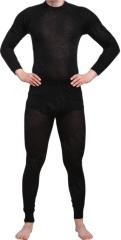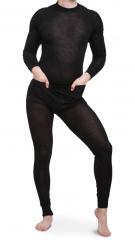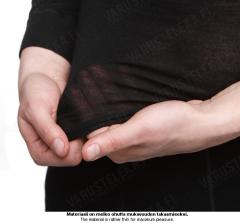 As the weather gets cold and nasty, so do cotton undergarments. The answer is to switch to merino wool. These have a nice, snug fit for best functionality. We had these made in Lithuania just for us.
Our merino wool long johns are fairly standard type, with non-chafing seams, long enough legs and form fit. For those concerned, these don't itch either, but rather form a second skin. No fly, so you have to lower the waist to pee. This means they work better for women too.
100% merino wool, 180 g/m2. These are moisture wicking, dry fast and are self-rinsing. They are also machine-washable, but washing is usually unnecessary - wool cleans itself. If you have to wash, it can be done in 40 degrees celsius. When not in use, air them out and give them a good shake after that. You only need to wash the clothes if you see stains or they start to smell really bad. This usually requires lots of continuous use without airing. Of course these being longjohns, it's probably wise to wash them quite often, if not only out of principle.
Size info
Sizes given first the usual way, then with more intricate measurements of the user. Please note that in undergarments like this the sizing is very forgiving; these will easily fit shorter and taller people up to 190 cm (6' 3") and beyond. For a tighter fit, you can choose a smaller size than you would normally use.
Varusteleka Särmä
Särmä is our own brand of clothing and equipment. When you buy Särmä you get purpose-built stuff at a decent price, something that will fill it's intended role well and not cost you an arm and a leg!
Särmä products are covered by a 12-month warranty against defects in materials and workmanship. For further information please read our detailed warranty guide.
Made in Lithuania
Recommendations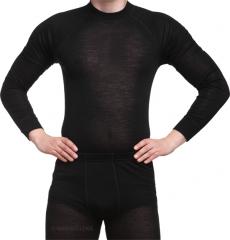 Särmä Merino Wool Long Sleeve Shirt, Black
36.99 USD
Almost always purchased with.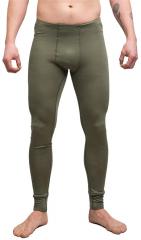 Särmä TST L1 Long Johns, Merino Wool
27.99 - 36.99 USD 36.99 USD
Similar product.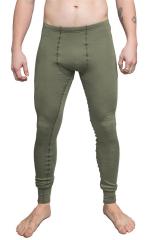 Särmä TST L2 Long Johns, Merino Wool
38.99 - 50.99 USD 50.99 USD
Similar product.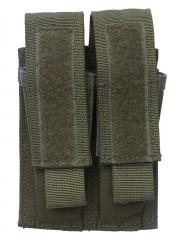 Blackhawk Double Pistol Mag Pouch, green, surplus
21.99 USD
Sometimes purchased with.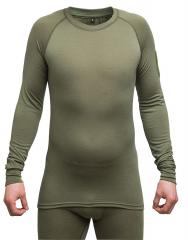 Särmä TST L1 Long Sleeve Shirt, Merino Wool
27.99 - 36.99 USD 36.99 USD
Viewed together.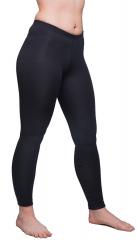 Särmä Merino Leggings, Black
45.99 USD
Similar product.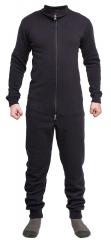 Särmä Merino Wool terry overall, black
211.99 USD
Viewed together.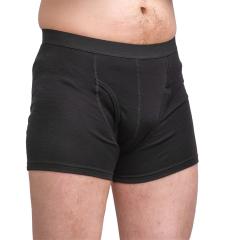 Särmä Merino Boxers
27.99 USD
Similar product.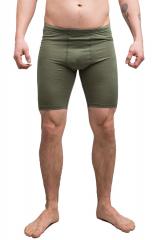 Särmä TST L1 Boxers, Merino Wool
21.99 - 27.99 USD 27.99 USD
Similar product.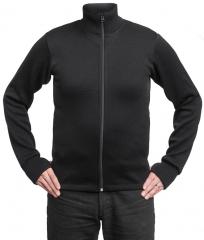 Särmä Merino Wool Sweater w/ Zip, Black
119.99 USD
Viewed together.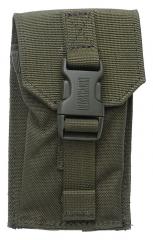 Blackhawk Compass/Strobe Pouch, green, surplus
13.99 USD
Sometimes purchased with.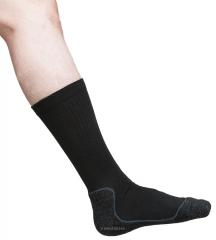 Särmä Premium Merino Socks
18.99 USD
Viewed together.
Särmä traditional neckwarmer, merino wool, black
18.99 USD
Might be of interest.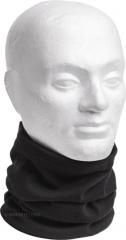 Särmä neck tube, merino wool, black
18.99 USD
Might be of interest.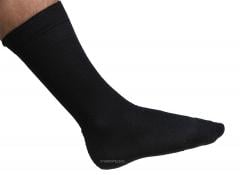 Särmä Merino Socks
9.99 USD
Might be of interest.
Reviews
You have already submitted a review. You can edit your text by clicking on it.
Log in and write a review.
Remove filter
Suomi
(10)
English
(5)
I would recommend for a friend
Simon D.

09.11.2016 (Edited 29.11.2016)
Winter is coming and this was high on my wishlist so I ordered a pair, like lots of other people too as I see the most common sizes are temporary out of stock!
It fits nicely and absolutely no itching.
About size, as a 186cm/82kg Male with kinda solid hips I'll ordered a XL but I could easily fit in a Large as well.
But with sizing and buying pants online I prefer better safe than sorry ;)
When they are back on stock I definitely order a few more in L size
1
0
I would recommend for a friend
Tuomas L.

11.11.2016 (Edited 29.11.2016)
Muute älyttömän hyvä, mutta herkästi tuli reikä housuun kun vähän rivakammin piti riisua. Meni sormi läpi lahkeesta... Ei vaikuta käyttöön, mutta silti. Vähän jos kestäs tähän hintaan paremmin niin 5/5
9
0
I would recommend for a friend
Kyösti L.

31.12.2016 (Edited 03.01.2017)
Näiden pöksyjen hankinnan jälkeen vaatekaapin kalsariosasto tyhjeni melkoisesti. Puuvillaiset kalsarit lähti vaatekonttiin, kun ei niitä voinut enää käyttää näiden jälkeen. Puuvillakalsareissa on 1 asia paremmin kuin merinovillassa ja se on hinta. Tässä kohtaa laatu maksaa. Ei nämä rikki mene jos ei revi tai hinkkaa tiiliseinää vasten.
1
0
I would recommend for a friend
Petri H.

23.02.2017
Käytössä muutaman talven ja on ollut todella hyvät. Ei haittaa vaikka sisätiloissakin jää farkkujen alle. Valitettavasti jalkaan vedettäessä repesivät reidestä ja siitä tähti pois.
3
0
I would recommend for a friend
Bryan M.

09.11.2017
Särmä Merino products are outstanding and often MORE affordable than sweatshop made wool products I've seen.

I own the balaclava, long johns and long sleeve and wear them daily for about 9 hours 6 days a week in all sorts of nasty weather.
The merino products are not overly warm so that you are sweating and not at all bulky. It's simply well mad and will keep the chills out while allowing movement and pack-ability.
0
0
I would recommend for a friend
Robert Z.

17.01.2018
I had marino wool LJs from a fancy ski store last year. They were expensive and I used them ten or twelve times before the sewed seams fell apart. Warm though. This year I got these and the matching shirt for the same price and have worn them a lot and so far they are like new. At first I thought that they were too thin but it's been -25c to -30c around here and I'm pleased to say that these do very well. used as a base with a nice wool sweater and I have never been cold. So to sum up, these are excellent quality and they work very well.
0
1
I would not recommend to a friend
Pete S.

22.01.2018
They're pretty good but they need a fly. Who wants to unbuckle everything for a quick slash in the snow?
They lost two stars for that
4
5
I would recommend for a friend
Maija H.

11.02.2018 (Edited 11.02.2018)
Ostin nämä M-kokoisena vaikka olen 162 pitkä nainen ja s-kokoa yleensä käytän. Kun jumankekka miten kireä kuminauha näihin on pitänyt tunkea, S-koon housut olisi varmaan jonkun superummetuksen aiheuttanut jos olisin ne ostanut. Onneksi sovitin liikkeessä! Lahkeet on tosiaan aika pitkät, mutta se ei haittaa. Toinen miinus tulee siitä että malli ei tosiaan ihan naisille sovi kaikkiin tilanteisiin, esim pillifarkkujen alle tunkiessa housujen etumuksessa oleva "ylimääräinen miehinen kangasosio" jää kyl ryppyyn jalkoväliin ja tuntuu vähän hassulta... Mutta onneksi on ohutta kangasta niin ei sinäänsä haittaa. Mut ihanan lämpimät ovat ja ulkoiluhousujen alla just hyvät talvisin. Eikä reikiäkään ole kahden vuoden aikana tullut. Mutta kunnollinen naisten malli tästä vähän löyhemmällä kuminauhalla ois kiva parannus mut kyl näillä siihen asti pärjää.
4
0
I would recommend for a friend
Pasi K.

11.10.2018
Paksuuteensa nähden erittäin lämpimät. Sopivat esim makuupussissa nukkuessa.
0
0
I would recommend for a friend
Anu S.

14.10.2018
Komppaan Maija H:ta tuossa aiemmin: pituus on reilu, mutta tosiaan kuminauhalle voisi tehdä jotain. Normaalisti medium-kokoisen keskitappisen 170/62 käyttäjän oli pakko ostaa kokoa isompi, sillä normaalikokoni kuminauha olisi aiheuttanut suolisolmun ja palleatyrän. Nytkin on hiinä ja hiinä että tuntuu liian tiukalta, vaikka muuten tuote alkaa olla pikkuisen liiankin löysä. Ehkä naisille pitäisi olla oma malli tai sitten kuminauhassa jotain säätömahista? Itse näitä ei pysty edes virittämään, kun kuminauha on ommeltu kauttaaltaan saumoihin kiinni eli kulje missään kuminauhakujassa. Muuta huonoa näissä ei sitten olekaan eli aivan huipputuote, menee näin myöhäsyksystä pitkälle kevääseen aluskamppeena yksinään tai muiden kerrosten alla. Kaikki ylisanat onkin jo muissa arvosteluissa ja tuotekuvauksessa käytetty, joten en toista niitä tässä.
1
0
I would recommend for a friend
Tuomo P.

26.12.2018
Mahottoman hyvät kalsarit jalassa. Ei tee mieli palata puuvillaisiin näiden jälkeen. Lämmittää hyvin eivätkä hiosta. Sekä kuivuu ihan hetkessä vaikka pukisi märkänäkin päälle ja pitää silti lämpimänä.
0
0
I would not recommend to a friend
Artturi S.

17.01.2019
+ Mukavat
+ Lämpimät
+ Hengittävät
- Ei kovin kestävät (1 kk normaalia käyttöä ja polvessa nuppineulannupin kokoinen reikä)
3
0
I would recommend for a friend
Mitchell T.

26.02.2019
Got a set of these for my wife and I, we love them. Very comfortable, keeps you warm and even if too warm you won't feel wet from sweat.

I just switched from all poly gear to merino wool after years. I've been wearing these products everyday for a month now and am very impressed. There is slight pilling but to be expected, but the description is right these products do not take in smells very easily, just take care of your stuff. Varusteleka is PURE GOLD!
0
0
I would recommend for a friend
Santeri K.

24.03.2019
Parhaimmat tykit mitä mies voi omistaa. Itsellä on kyseiset kalsonggit ollut pari vuotta, ja ne on ollut päivittäin jalassa kylmällä kelillä. Olen siis yksillä tykeillä pärjännyt kaksi vuotta, kun nämä jalassa ei juurikaan hikoa, niin ei näitä ole tarvinnut pestäkkään, kiitos merinovillan. Nyt parin vuoden ja kovan käytön jälkeen kuitenkin on haaroihin ilmestynyt reikiä, mutta se ei vie mitään pois tältä huikealta vaatekappaleelta. Aika tilata uudet pöksyt odottamaan ensi talvea!
0
0
I would recommend for a friend
Tiiti K.

12.01.2020
Vuoden jatkuvan käytön jälkeen ilmestyi ensimmäinen oikea reikä eli silmäpako. On hyvää materiaalia siis, ja myös laadukkaasti ommeltu, ei nimittäin lähtenyt reikiintymään saumojen kohdalta. M-koko oli aluksi passeli 175 cm / 70 kg, mutta onhan tuo vuodessa hiukan lörpähtänyt.
Tällä ja samanlaisella paidalla pyöräillään töihin -10...+10 asteessa, lisänä tuulihousut ja hiihtotakki. Vasta -10 asteen alapuolella pitää alkaa lisäillä kerroksia.
0
0