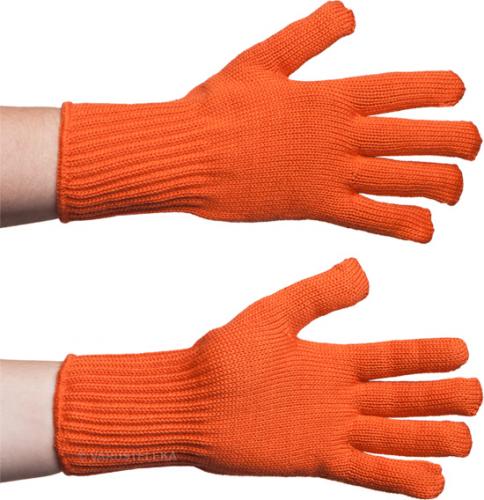 Särmä Merino Gloves
Price 9.99 USD excluding VAT
Flat Rate Shipping to USA $9.99
Sold 199 pcs in the last two weeks
Loading products...
Trouble with the metric system? Try our converter: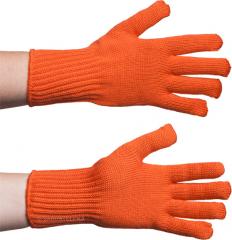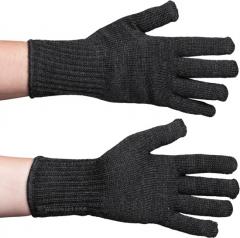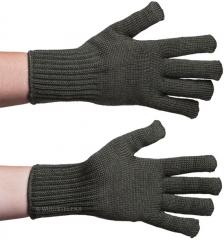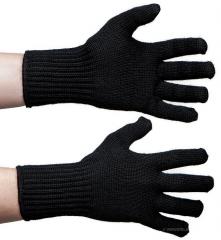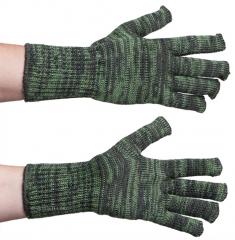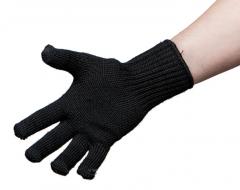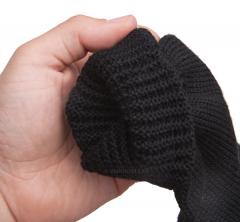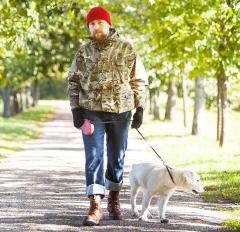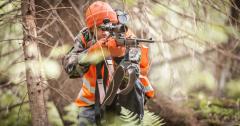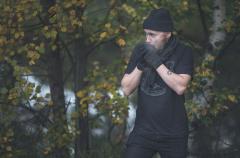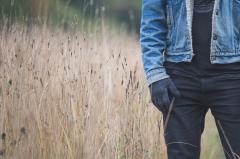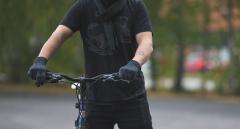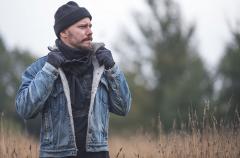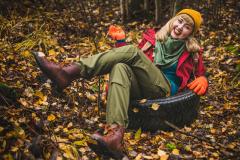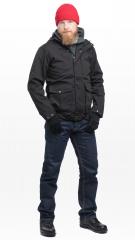 Good quality made-in-Finland knit gloves from super-duper material. Good as they are for a bit chilly conditions, for serious cold these do well as insulating layer for hard shell gloves. How can they make these so cheap in Finland?
This is a no-brainer, but wool gloves are not something you want to use for anything else than light duty, i.e. warming your hands and flashing the bus ticket. If you need durability, opt for leather. However these do work as liners for suitable shell gloves.
Wool is super. Merino wool is even better; does not itch, insulates and regluates temperature better, gathers even less nasty smells (and most smells vanish with simply airing out the gloves).
Material: 100% mulesing-free merino wool. Wool wash in 30° C. Using wool care products not mandatory, but recommended.
All of our Särmä brand merino wool products are mulesing free!
Varusteleka Särmä
Särmä is our own brand of clothing and equipment. When you buy Särmä you get purpose-built stuff at a decent price, something that will fill it's intended role well and not cost you an arm and a leg!
Särmä products are covered by a 12-month warranty against defects in materials and workmanship. For further information please read our detailed warranty guide.
Made in Finland
Made by Agtuvi Ky in Finland, fine quality stuff, no third world child labour camp crap.
Reviews
You have already submitted a review. You can edit your text by clicking on it.
Log in and write a review.
Remove filter
Suomi
(26)
English
(10)
I would not recommend to a friend
Markku H.

09.12.2016 (Edited 20.12.2016)
Hanskat periaatteessa käytössä hyvät mutta hajosivat ennen ekan talven loppua. Purkautuminen alkoi käytännössä heti eikä kauaa mennyt että oli sormista puhki.
31
5
I would recommend for a friend
Dustin C.

06.02.2017
These fit nice and are warm. The fabric is really silky. Like most wool gloves I would not use these as a main glove because they're just going to fall apart with use especially when wet. They're warm and fit nicely and that's about all I wanted. They also feel really well made and the fingertips are not as bad as shown in the pictures
4
0
I would not recommend to a friend
Valtteri H.

15.07.2017
Lähtivät purkautumaan nopeasti.
25
4
I would recommend for a friend
Marc-Andre K.

28.07.2017
Friggin' Särmä Merino Gloves!

These are extremely well-fitting to my hands.

Made to be worn in a shell! Very delicate; would not use for tasks without wearing a mitten/shell around them. They serve their purpose perfectly though, beautiful MERINO WOOL for the casual wear. Better priced than cheap cotton gloves, and better too.

With a shell, these keep your hands real warm! Merino wool or nothing would be my new motto.
3
0
I would not recommend to a friend
Mikael S.

26.08.2017
Hyvät hanskat silloinkun ovat vielä kasassa, mutta parissa viikossa alkoivat purkaantumaan sormenpäistä ja kuukauden päästä käsissä oli enää etäisesti kynsikkäiltä näyttävät hanskat. Eivät kestä kovaa käyttöä ja eivätkä kestä intin menoja.
26
4
I would recommend for a friend
Heidi A.

30.10.2017
Aika passelit, pehmoiset, ei kutita. Vielä pitää testata pidempään kulutuksen selville saamiseksi.

Pieni koko on vähän liian iso pieni kätiselle, oma käden koko 7 ja reilusti tyhjää tilaa hanskojen päässä. Pitänee pesaista ja kokeilla josko koko sitten passaisi. :)
1
0
I would recommend for a friend
Lassi V.

29.11.2017
10-koon käteen hommattu L-koko oli sormien pituudessa itselleni reilunlainen, ylimääräistä oli vähän toista senttiä. 40 asteen puuvillapesuohjelmassa kutistuivat juuri passeleiksi. Villa toki samalla hitusen "huovuttui" ja näistä tuli aavistuksen paksummat kuin pakasta vedettynä, mutta toimii silti.

Materiaaliltaan vaikuttaa OK:lta. Vanhat markettisormikkaat kestivät kausikäyttöisinä noin kuusi vuotta, että näin alkuun odottaisin samaa.
1
0
I would recommend for a friend
Atte K.

06.12.2017
Suosittelen varauksella. Sormenpäistä tuppaavat lähteä purkaantumaan ihan arkikäytössä. Muuten ei valittamista, lämpimät ja miellyttävän tuntuiset.
10
1
I would not recommend to a friend
Fredrik K.

29.12.2017
Both gloves broke at two places, the exact same places on both gloves. Middle of the thumb and at the bottom of the thumb. Didn't last long. But they where warm, a bit big even though I donät think S would have fit me.
9
3
I would recommend for a friend
Markus K.

05.01.2018
I would recommend for a friend
David F.

23.01.2018
My new favorite gloves! I have wool military gloves from various places, but these are awesome! Not as thick as some, but just as warm. They fit me perfectly, unlike some that seem to made for a alien with long skinny fingers, or other oddities. I will be ordering more!
1
0
I would recommend for a friend
Janne U.

25.01.2018
Ensimmäiset kesti aikoinaan alle puoli vuotta, alkoivat purkautumaan sormen päästä. Ostin uuden parin näitä syyskuussa ja otin käyttöön lokakuun lopulla. Tadaa, tänään vasen peukalo lähti purkautumaan auki. Käytän näitä nahkakinttaiden sisällä, eivätkä ole joutuneet edes kunnon koetukselle.
Erittäin lämpimät mutta kahden parin perusteella eivät tunnu kestävän. Jos kestäisivät niin täydet 5 tähteä, nyt 2,5.
9
0
I would recommend for a friend
CPT A.

27.01.2018
These gloves are simply awesome! I have tried for years to find gloves that actually keep my fingers warm and FINALLY! Here they are. These are slightly thicker than the wool inserts of the US military D3A gloves system. The merino is much softer than the course wool of the D3A system. I tried multiple sets of merino liner gloves and they are all paper thin here in the US. The weave on these is very dense. I wear a shell over them and have not tried them alone, nor will I, as the merino would snag. For $10 these are an absolute steal! I ordered two more pairs for myself and the Lovely Spousal Unit. An absolute must buy!
4
0
I would not recommend to a friend
Timo V.

07.02.2018
Lämpimät, mutta 5 kk jälkeen ranneresorit ovat lössähtäneet väljiksi. Kohta eivät pysy käsissä.
2
1
I would recommend for a friend
Otto A.

13.02.2018
Very good.
0
0
I would recommend for a friend
Juha P.

16.02.2018
Tosi hyvät käsineet, ostin heti toisetkin ja vaimolle kahdet. Käsineiden suuaukon reunat alkaa käytössä hieman rullaantumaan, joka on irvokasta muttei haittaa käyttöä.
1
1
I would recommend for a friend
Mika K.

09.03.2018
I would recommend for a friend
Lasse N.

10.03.2018
Tekee minkä lupaa. Käytän kevyessä toiminnassa esim. töihin kuljettaessa ja koiraa lenkittäessä, eikä ole vielä nyt ainakaan kuukauden käytön jälkeen lähtenyt purkautumaan. Viidennen tähden saisi jos näillä voisi vielä tökkiä älypuhelimen kosketusnäyttöä. Vaikka onkin nokialainen, se ei silti hanskojen läpi sormia tunnista.
0
0
I would recommend for a friend
jani t.

26.03.2018
Suosittelen varauksella.
Omistan ja aktiivisessa käytössä on yksi pari kokoa S ja kolme paria (värit: maastokuvio, oranssi ja tummanharmaa) kokao L ja tuntuvat lämpimältä myös kovilla pakkasella (ainakin liikkeessä).
On selvää ettei nämä ole hyvät jos tarvitsee kulutuskestävyyttä.
En ole vakuuttunut siitä, että onko nämä merkittävästi paremmat kuin marketin halvimmat.
Ei kannata ottaa pienintä mahdollista kokoa. Vaikka villa joustaa on sitten todennäköisesti sormien haarat ensimmäisenä rikki. Vertailuna BW:n hanskakokoni on 8,5-9.
2
0
I would not recommend to a friend
Heidi S.

09.04.2018 (Edited 09.04.2018)
Jos omaat lyhyet sormet, nää on sulle. Omaan koko 8 käteen näissä koko S on liian lyhyet sormet joten kuluivat etusormista ensimmäisenä nopeasti puhki.
2
3
I would recommend for a friend
Ignacio N.

24.09.2018 (Edited 24.09.2018)
Veeery nice. If not the best, among the best wool gloves of this kind in the market. I think.
2
0
I would not recommend to a friend
osmo h.

12.11.2018 (Edited 25.01.2019)
Olin hölmö enkä uskonut arvosteluja. Kolme viikkoa pelkästään pyöräillessä käytössä ja jo kangas purkautuu sormen päistä.
3
0
I would not recommend to a friend
Demian S.

27.11.2018 (Edited 27.11.2018)
The gloves are really nice, very warm and comfortable. But I think that there's a fault in the manufacturing or something that needs to be addressed. I wore a pair for about 3 months just commuting, sometimes with lined mittens over them when it was below -15,. When I took them out again the following winter, there was a hole in the tip of each thumb. The line in the description about not using them for protection is a bit annoying because it makes it sound like all the people complaining about holes in their gloves have misused them but that really isn't the case. I didn't know about the year guarantee when I got them otherwise I would have taken them back because they broke within 10 months, and most of that time they were stored for the summer. My neighbour has a pair of these gloves too and exactly the same thing happened to his, and again from normal use, nothing rough or extreme. I love Varusteleka and own lots of gear from the shop that I am really happy with but these, and the comment in the description, are disappointing.
7
0
I would recommend for a friend
Tuomo P.

26.12.2018
Arkikäyttöön soveltuu mainiosti, mutta jos meinaat jotain nämä käessä touhuta niin tilaa suoraan kynsikkäät. Muuten lähtevät purkautumaan millon mistäkin paikasta. Kahdet parit näitä ostin itselle, pikku pakkasilla lämmittää ihan riittävästi ja mukavat pitää.
0
0
I would recommend for a friend
Michael F.

29.01.2019
They are warm butt beware they might not be the most durable. However they kept me warm even while wet at the job in the rain so I am very happy with them. And for 10 bucks it's a steal.
0
0
I would recommend for a friend
Henna H.

03.02.2019
Lämpimät ja tyylikkäät, mutta valitettavasti alkoivat purkautumaan sormenpäistä puolen vuoden arkikäytön jälkeen. Suosittelen varauksella, toivottavasti lähitulevaisuudessa tulee kestävämpiä hanskoja myyntiin.
0
0
I would recommend for a friend
Mitchell T.

26.02.2019
Great gloves just watch out for velco. I wear over the Sarma TST merino gloves, perfect combination!

I just switched from all poly gear to merino wool after years. I've been wearing these products everyday for a month now and am very impressed. There is slight pilling but to be expected, but the description is right these products do not take in smells very easily, just take care of your stuff. Varusteleka is PURE GOLD!
0
0
I would recommend for a friend
Jukka J.

20.04.2019
Ihmeellisen lämpöiset kovillakin pakkasilla. Yhden talven käyttänyt vasta. Ovat pysyneet ehjänä urbaanissa käytössä.
En näillä kyllä alkais lapiohommia tekemään eipä taitais sitä kestää.
Suuaukon reunat ovat lähteneet rullautumaan mutta nehän jää takin hihan alle piiloon.
0
0
I would recommend for a friend
Teemu K.

22.05.2019
Hyvin käsiin istuvat (tosin pikkurilli jäi hieman vajaaksi) ja tuntuvuudeltaan mukavat sormikkaat, kädet taskuissa -menolla toimii vaikka olisikin astetta enemmän pakkasta. Yhden talven jälkeen pysyneet arkikäytössä suhteellisen hyvin kasassa, tosin ranteen kohdalta alkoi purkautumaan suht. nopeasti ja mökkireissulla polttopuita käsitellessä sormenpäähän aukesi reikä. Jos kestävät vielä seuraavan talven menemättä täysin ripaleiksi niin hyvä juttu, mutta koen kyllä jo nyt saaneeni ihan tarpeeksi vastiketta hinnan suhteen.
0
0
I would not recommend to a friend
Sami E.

24.09.2019
Molemmat peukalot ja etusormet paljaina... Purkautuu hyvin helposti. Materiaali kaiketi hyvää, puolikas tähti siitä, toinen puolikas kotimaisuudesta.
0
0
I would recommend for a friend
Jaakko S.

12.11.2016 (Edited 18.11.2016)
Kylmien kelien saapuessa Stadiin, ajattelin ostaa jotkut neulesormikkaat "kympillä kolmet" useaan kertaan revenneiden keinokuituhässäköiden tilalle lenkkihanskoiksi ja työmatkoille semi-kylmille keleille.

Paras. Ostos. Ikinä.

Paksuhko ja jämäkkä merinovillaneulos aiheuttaa liki orgastisen tunteen kuttaperka"sormikkaiden" jälkeen joka kerta, kun nämä vetää käteen. Sopivan lämmin, pärjää hyvin HSL:n joukkoliikenteen haasteissa ja ulkona asioilla kävellessä. Tietenkin neulos ei pidä tuulta, joten ääriolosuhteisiin kuorirukkaset ovat paikallaan lisäksi. Näyttää myös hyvältä mun semi-keikaripukeutumisen kanssa, topatuilla nahkahansoilla ei saa samanlaista fittiä aikaiseksi.

M- koko on mun lyhyisiin nakkeihin (normaali hanskakoko 8,5-9) aika liki täydellinen. Näitä lähtee nippu joululahjoiksi kavereille ja sukulaisille.
3
4
I would recommend for a friend
Arto M.

09.12.2016 (Edited 20.12.2016)
Loistavat joka paikan sormikkaat. Vihreät ovat jostain syystä kestäneet kauemmin kuin nämä harmaat. Harmaisiin tullut molempiin peukaloihin reiät, toki vasta kovan käytön jälkeen vaelluksilla sekä muussa arkikäytössä.
4
0
I would recommend for a friend
Mika R.

10.10.2016 (Edited 29.11.2016)
Lämpimät, hyvännäköiset ja mukavat kädessä. :)
1
0
I would recommend for a friend
Kimmo K.

21.03.2017
Sormikkaiden aatelia, Olen käyttänyt näitä hanskoja aina -15 asteen pakkasille ja tätä kylmemmillä ilmoilla vetänyt päälle jotkut tuultapitävät Sinisalon kesähanskat eikä ole päässyt käsiä palelemaan. Syksyllä kastuessaankin pitävät kädet lämpiminä eivätkä tuntuneet kädessä inhottavilta.
3
0
I would recommend for a friend
Ami K.

03.11.2016 (Edited 22.02.2017)
Pehmeät kädessä, pitää kohtuu hyvin tuulta, lämmittää sellaisenaan vielä pikkupakkasella eikä kosteuskaan tunnu heti iholla. Mitoitus pituuden osalta on näissä vain aika reilu, ja S-koon hanskoissakin itselläni jää puolesta sentistä senttiin tyhjää tilaa sormenpäihin. Varttakin saa rullata kasaan ranteiden kohdalta, mikä ei toisaalta ole mikään ongelma. Hanskojen turhan pituuden takia eivät ole itselläni kovin näppärät käyttää ja pientä lankojen purkautumistakin on jo tapahtunut, kun olen käsitellyt velcro-pintoja kankaan jäädessä tarrapintaan kiinni. Rikki ei ole vielä, ja tähän hintaan ostan tarvittaessa ehjät tilalle.

Plussaa myös kivasta värivalikoimasta! Oranssi tuo mukavasti pirtsakkuutta syksyn pimeyteen asukokonaisuudessa.

Lisätään vielä sen verran, että hanskat kutistuivat mukavasti pesussa, jonka seurauksena ne istuvat nyt paljon napakammin omiin käsiini JA materiaali muuttui heti kuohkeammaksi ja pehmeäksi. Muutkaan ominaisuudet eivät tuntuneet huonontuneen, päinvastoin hanskoista tuntui tulleen nyt paljon paremmat! Lämpöiset sellaisenaan, pitävät hyvin tuulta ja vettä. Hengittävyys on myös hyvä. Hintansa arvoiset hanskat. Lisäpari tulee hankintaan.
0
0
I would recommend for a friend
Erik B.

24.08.2016 (Edited 01.09.2016)
Warm gloves but I was disappointed with the loose threads on mine. The construction seems delicate and I would be wary of using these in the bush.
6
0