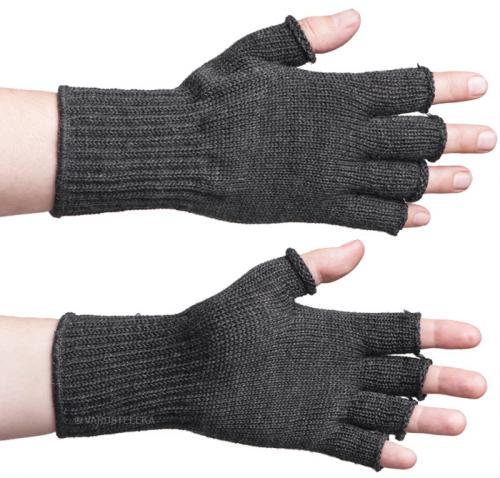 Särmä Merino Fingerless Gloves
Price 9.99 USD excluding VAT
Flat Rate Shipping to USA $9.99
91 % recommends
Sold 152 pairs in the last two weeks
Loading products...
Trouble with the metric system? Try our converter: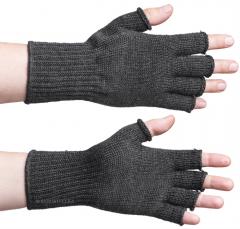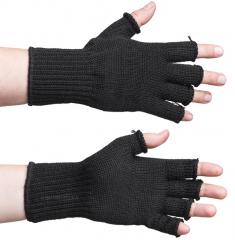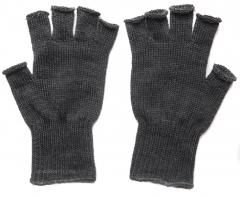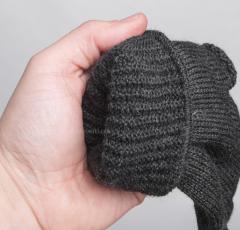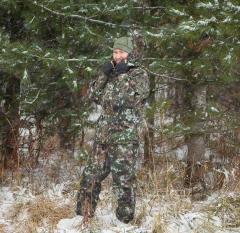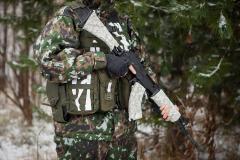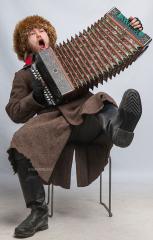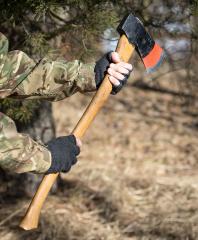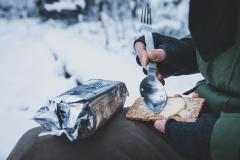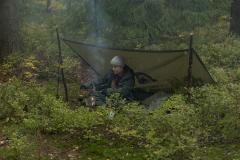 A pair of fingerless gloves. Beside the timeless homeless impression, fingerless gloves leave your fingertips free for all kinds of fiddling and work pretty well as glove liners. These are better than most, being made of Merino wool in a place called Tampere just north of here.
There are a few loose threads on the fingers. Do not remove these! The gloves will not fray by pulling the threads.
Quality merino wool
Wool is super. Merino wool is even better; does not itch, insulates and regluates temperature better, gathers even less nasty smells (and most smells vanish with simply airing out). Of course the catch is usually a higher pricetag, but these are pretty cheap for what they are.
Material: 100% mulesing-free merino wool. Wool wash in 30° C. Using wool care products not mandatory, but recommended.
All of our Särmä brand merino wool products are mulesing free!
Size info
You might have guessed it, but as these are made of wool knit, they stretch, so picking a suitable size isn't millimeter game. Size Medium should fit large hands too, that's why we didn't even get bigger ones.
Varusteleka Särmä
Särmä is our own brand of clothing and equipment. When you buy Särmä you get purpose-built stuff at a decent price, something that will fill its intended role well and not cost you an arm and a leg!
Särmä products are covered by a 12-month warranty against defects in materials and workmanship. For further information please read our detailed warranty guide.
Made in Finland
Made by Agtuvi Ky in Finland, fine quality stuff, no third world child labour camp crap.
Do you play an instrument? Do you occasionally have to do it in chilly weather and/or is your heating out again? Does your instrument require only clean fingertips? Well here's something to help get those passages right; these fingerless gloves cover the palm area, which means your fingertips will also get their share from the circulation, thus retaining some warmth.

These are rather thin, so the feel to the instrument isn't that much different. These also protect the instrument from sweat from your hands, especially nice with accordions.
Reviews
You have already submitted a review. You can edit your text by clicking on it.
Log in and write a review.
Remove filter
Suomi
(19)
English
(16)
I would recommend for a friend
Atte M.

12.07.2016 (Edited 15.07.2016)
Voi juummijammi ku on kivat! Pirun lämpöset ja mukavat. Ei kutita. Eri hyvät talvella kaikenlaiseen näpertelyyn pihalla tai retkellä. Laita tämmöset alle ja paksu rukkanen päälle nii kädet pysyy lämpösinä kovillakin pakkasilla ja kun tarvii jotain välpätä voi vetästä rukkasen pois ilman että näpit heti jäätyy. Nuo roikkuvat langanpätkät vähän epäilyttää, mutta eipä niistä mitään ongelmia oo vielä reilun puolen vuoden käytön jälkeen ilmaantunut. En tiiä olisinko edes huomannut niitä jos ei olis kuvauksessa mainittu.
6
0
I would recommend for a friend
Ilkka J.

15.08.2016 (Edited 01.09.2016)
Mahtavat kynsikkäät. Ostin nämä ihan työhommiin hanskojen alle ja pelaavat hyvin. Aikansa kun käyttää niin muotoutuvatkin vähän omien käsien mukaan. Hintansa väärti!
7
0
I would not recommend to a friend
Joonas T.

03.02.2017
Lähti lähes heti purkautumaan.
23
10
I would not recommend to a friend
Olli S.

01.04.2017
eipa montaa reissua saunat kestänyt
5
5
I would recommend for a friend
Thomas M.

26.06.2017
Good size. Do hold up so far. Enjoyed by me, my brother, as well as father for providing sensitivity (fingerless), while keeping the rest of the hand warm. I would recommend you to team those up with wool mittens (such as the swedish wool mittens, which are sadly no longer available), and you have the perfect combination for any weather condition.
2
0
I would recommend for a friend
Sini H.

25.08.2017
I would recommend for a friend
Lassi V.

21.09.2017
Kynsikkäät, aina hyvät. Hommakäsineinä lähes ympäri vuoden, syksyllä ja keväällä ihan pelkästään arkikäytössä, talvella lapasten alla lisälämpönä (ja sitten ilman lapasia tarvittaessa hommakäsineinä, ettei paljain käsin tarvitse puuhailla).

Arkikäytössä yhden syksyn ja kevään, vielä ihan moitteettomassa kunnossa.
3
0
I would recommend for a friend
Kimmo K.

20.10.2017
Ainoat oikeat käsineet ovat kynsikkäät. Piste. Siinä missä jonkun Thinasulate tuotemerkin tumput ovat paksuhkot ja yleensä melko kehnosti valmistetut ja vieläpä kalliimat kuin lekan merinovillaiset tuotokset, niin lekan versio pesee tusinatavarat mennen ja tullen. Kynsikkäät ovat kevyet, mukavat ja menevät pieneen tilaan, joka on sinällään tärkeätä ettei takin taskut näytä siltä, että kuskaisi mukanaan käsikranaatteja. Viimeistely ja laatu ovat todella kohdillaan näissä joten vahva suositus. Jos pitää kaivella miinuksia, niin jos omaat miehen kourat etkä kaltaiseni riisikepin siimaranteita, niin saattaa näiden "käteenveto" aukon kiristys hieman ahdistaa. Oletan tämän kuitenkin helpottavan käytössä.
3
0
I would recommend for a friend
Perttu T.

21.10.2017
Hyvät kevät- ja syyskelin hanskankorvikkeet, puolikas tähti lähtee syystä että vuosittain joutuu hankkimaan uudet koska sormukset kuluttavat sormiaukot rikki jossain vaiheessa
2
1
I would recommend for a friend
Jason O.

08.11.2017
Kiitos paljon! I ordered two pair of these and I'm quite happy I did. In my day to day work as a postman this time of year (Autumn) I need to keep my hands warm but still need use of my fingers. These wool fingerless gloves do both beautifully.
1
0
I would recommend for a friend
Sami H.

30.11.2017
I would recommend for a friend
Martin I.

12.12.2017
While off duty I've worn nothing else during the past year. Absolutely love them!
1
0
I would not recommend to a friend
Antti P.

07.01.2018
Hinta on ok, ja laatukin tuntuisi vuoden käytön jälkeen kohtuulliselta, mutta malli ei ole mielestäni hyvä. Sormet on katkaistu sen verran alhaalta, että viimassa sormenpäät kohmettuvat pahasti. Kun kynsikkäät päistään vielä hieman rullautuvat auki, sormi on paljaana noin puolet pituudestaan. Näpräämiseen riittäisi vähempikin, ihan sellainen sormenpäät paljaaksi jättävä. Rukkasten alushanskoiksi nämä ovat käypäset, mutta siihenkin hommaan joku ohkaisempi materiaali voisi soveltua paremmin.
3
3
I would recommend for a friend
Atte R.

29.01.2018
Kolmas talvi menossa näiden kanssa, eikä vieläkään kulumisen merkkejä. Etelä-Suomen leudoissa talvioloissa ei muita hanskoja ole toistaiseksi tarvinnut pukea, eli ovat olleet käytössä päivittäin.
1
0
I would recommend for a friend
Tuulikki E.

13.02.2018
Näiden kanssa on koiraa ulkoilutettu keväät ja syksyt nyt kaksi vuotta, edelleen hyvässä kunnossa ja siistit. Hinta-laatu-suhde loistava.
1
0
I would recommend for a friend
Glenn

01.03.2018
Got them for the mild winter that we usually get down here in the Netherlands. Decided to go to the Czech republic for a bit of proper winter, and these gloves kept me warm and toasty during the -11 °C to -15 °C winter. Although not as cold as some of the people might be used to, but whatever. What I love especially is that I can still use my fingers for stuff that one would need their fingers for.
0
0
I would recommend for a friend
Mika K.

09.03.2018
Hyvä hankita!
1
0
I would recommend for a friend
Jose M.

07.09.2018
Great size yet to be tested during winter.
0
0
I would recommend for a friend
Olli R.

Varusteleka employee

17.09.2018
En ollut ennen näitä oikeastaan ennen edes tutustunut kynsikkäisiin muuta kuin pyöräilyhanskoina. Mutta näähän on hieno tuote. Eikä tosiaan hinnalla pilattu. Lämmittää yllättävän paljon, vaikka sormenpäät uupuukin. Ja silti pystyy vielä operoimaan sorminäppäryyttä vaativia hommia. Puolisen vuotta nyt omistanut yhden parin, joka on ollut käytössä retkillä, mökillä ja mm. viileämmällä kelillä Lekan konttimyymälän matkassa puuhaillessa. Hyvin on kasassa pysyneet ja todella tuottaneet lisäarvoa!
4
0
I would recommend for a friend
Aidan A.

24.09.2018
Very comfortable, and do a surprisingly well job at keeping my hands warm! The wool is durable and stays clean, and it makes me want to buy even more sarma merino wool products!
0
0
I would recommend for a friend
Kari H.

18.10.2018
Asialliset kynsikkäät, mutta kokoja saisi olla isompiakin. Toivottavasti löystyvät käytössä. Suosittelen, mutta isokätisille pienin varauksin.
1
0
I would recommend for a friend
Harry S.

18.11.2018 (Edited 18.11.2018)
When you want gloves, but also want to mess around on your phone while waiting for the train, these are the right product!
0
0
I would recommend for a friend
jacob h.

21.11.2018
Very soft and warm, would buy again.
0
0
I would recommend for a friend
Tuomo P.

26.12.2018
Erittäin mukavat pitää ja lämmittävät pikkupakkasilla hyvin. Soveltuvat myös hyvin aluskäsineiksi kinttaisiin jos enempi lämmikettä tarvii. Itsellä päivittäin käytössä kylminä aikoina.
1
0
I would recommend for a friend
Iain L.

20.02.2019
Very comfortable with good thickness. Well made.
0
0
I would recommend for a friend
Juho P.

28.02.2019
I would recommend for a friend
Henrik J.

23.03.2019
My favorite pair of gloves. There are so many things I love about these gloves. I love the fact that they are 100% merino wool making them odor-resistant and not itchy at all. I much prefer 100% merino compared to the merino/polyester blend products. To me it just makes for a more honest feeling product and I'm happy to pay some extra for that 100% whatever the garment. I wear these in the woods on cold days where they allow me to work with tinder more easily as well as tie knots. On colder days I wear these gloves layered under a thicker pair of mittens which has worked perfect for me as a person who very easily gets cold hands. Another bonus is that I can answer texts without having to take off my gloves with these. My only wish is that they would make these ones in brown or green.
2
0
I would recommend for a friend
Farasha E.

24.08.2019
I would recommend for a friend
Logan M.

12.09.2019
Snagged these spiffy gloves because I strongly dislike gloves going over my fingertips. They feel great on the hand and I am looking forward to weather cold enough so that I can wear them. I ordered the mediums because that was the largest size they had... and they still fit over my XL hands just fine. Nice comfortable gloves.
1
0
I would recommend for a friend
Ulf J.

11.11.2019
I would recommend for a friend
Matt B.

18.12.2019
These are fantastic gloves. I bought them for hunting but use them everyday the weather permits. I hate using full gloves while hunting, so these are great because it keeps the bulk of my hand warm but my fingers are free to safely use the hammer and trigger on my hunting shotgun. I love that the gloves are long enough to tuck up in my shirt/coat and create a nice seal to prevent cold air going up my sleeves. There is no itch to these at all. I normally wear a large but the medium size was perfect for me. I will be getting more of these!
0
0
I would recommend for a friend
Jacob G.

02.01.2020 (Edited 02.01.2020)
I've used a dark grey pair a lot over the past few years. Make sure to stick them in a pocket before grabbing anything that might cut or pull the threads loose. Take care of them and they should last. As others have said, they are great with mittens.
0
0
I would recommend for a friend
Jere V.

12.12.2016 (Edited 20.12.2016)
Näähän on parhaat ei siinä mitään, mutta näillä on myös aivan hiinä ja hiinä pääsetkö vuotta yksillä ennenkuin täytyy vaihtaa. Kyllä, merinovillaisina eivät ole kauhean kestävät ja yksillä pääsee normaalikäytössä ehkä noin vuoden eteenpäin kunnes on pakko ostaa uudet. Se on kuitenkin mielestäni ihan hyväksyttävää kun hinta ei paljon päätä huimaa.
6
0
I would recommend for a friend
Nicholas D.

16.12.2016 (Edited 20.12.2016)
What can I say about these mittens? They work and for the price you can't go wrong. I got these because my hands get cold easily. For 10 US dollars, I don't have anything to complain about.
3
0
I would recommend for a friend
Seppo T.

08.04.2017 (Edited 05.12.2019)
Pari vuotta kesti ja sitten lähti purkautumaan.
0
0