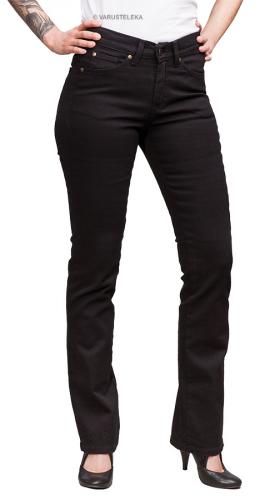 Särmä ladies common jeans, black
Price 55.99 USD excluding VAT
Flat Rate Shipping to USA $9.99
Sold 19 pcs in the last two weeks
Loading products...
Trouble with the metric system? Try our converter: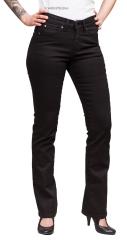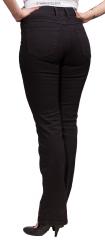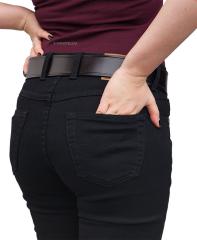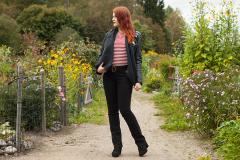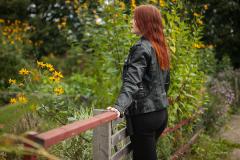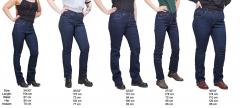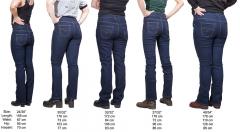 We felt a bit bad for making proper stuff for men only, so here are women's jeans! Ladies wanted a modest boot cut so here it is. These are, you know, real jeans with functional pockets and everything, and definitely not stonewashed or any of that crap.
No nonsense classic model
High waist, modest boot cut
Zipper fly
Fabric weight 326 g/m2, 98 % cotton and 2 % elastane
Read the "Size info" below before placing the order!
In short, these are what jeans are supposed to be: durable, comfortable, clean trousers. Our trials showed that a well-fitting boot cut was most favourable style, and like men, many women are probably tired of all of those ready-made holes and stonewashing and what else, so these have none of it and actually look like NEW jeans.
Then there's the price too. These are good quality jeans, made in Finland/Estonia. Jeans don't need to cost hundreds of euros.
Classic cut
Zipper fly and six belt loops - the loops are large enough for wide belts too. Two back pockets, two front pockets and a coin pocket, all of these are real functional pockets, which always isn't the case with women's clothes unfortunately. The leg cuff is boot cut style, but not overtly so.
Proper material
If it's not "slim fit", it's made of some pre-washed or pre-torn crap. Not the case with these! These are a rarity, actually looking like a pair of new jeans with a nice pure black shade. The only treatment these have had is the removal of starch, and that's it. Moreover, the fabric is "Stay Black" style, meaning it won't fade easily in the wash (if it's done as instructed of course). This means they're also pre-shrunk, so you don't have to worry about that either. 98 % cotton, 2 % elastane, these are very comfortable and pretty hard wearing.
Size info
Normal jeans sizes - first waist, then leg in inches. If you already know your jeans size, order a notch tighter from that if you want form fit (as shown in our pictures). Order your regular size for a more relaxed fit.
You can find the actual measurements for the trousers in the charts below, so you can measure your hips and compare them to the numbers. Again, with a size that closely corresponds with your measurements, the fit will be a tad relaxed. By ordering one size smaller you will get a more form fit, as these do stretch a bit. The trousers will not shrink, so it's safe to pick by the numbers in the chart.
| Width size | Waistband | Hip | Cuff |
| --- | --- | --- | --- |
| W26" | 72 cm | 89 cm | 38.8 cm |
| W27" | 74.5 cm | 91.5 cm | 39.4 cm |
| W28" | 77 cm | 94 cm | 40 cm |
| W29" | 79.5 cm | 96.5 cm | 40.6 cm |
| W30" | 82 cm | 99 cm | 41.2 cm |
| W31" | 84.5 cm | 101.5 cm | 41.6 cm |
| W32" | 87 cm | 104 cm | 42 cm |
| W33" | 89.5 cm | 106.5 cm | 42.4 cm |
| W34" | 92 cm | 109 cm | 42.8 cm |
| W35" | 94.5 cm | 111.5 cm | 43.2 cm |
| W36" | 97 cm | 117 cm | 43.6 cm |
| W38" | 102 cm | 119 cm | 44.4 cm |
| W40" | 107 cm | 124 cm | 45.2 cm |
| W42" | 112 cm | 129 cm | 46 cm |
| W44" | 117 cm | 134 cm | 46.8 cm |
| W46" | 122 cm | 139 cm | 47.6 cm |
| Length size | Inseam |
| --- | --- |
| L30" | 76.5 cm |
| L32" | 81.5 cm |
| L34" | 86.5 cm |
| L36" | 91.5 cm |
Important! The black fabric is a tiny bit less stretchy than the regular blue. So if you own a pair of our blue ladies jeans from earlier, and they are just perfectly snug then please take into account that these black ones will probably be a little bit tighter. The sizing is still exactly the same, it´s just that the fabric behaves a bit differently.
Made in Finland/Estonia
The subcontractor is the Finnish company MASI - the paperwork is done here, while the sewing work and finishing washes are made just over the gulf in Estonia, still within EU.
Varusteleka Särmä
Särmä is our own brand of clothing and equipment. When you buy Särmä you get purpose-built stuff at a decent price, something that will fill its intended role well and not cost you an arm and a leg!
Särmä products are covered by a 12-month warranty against defects in materials and workmanship. For further information please read our detailed warranty guide.
Recommendations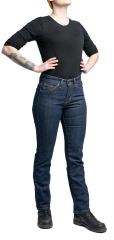 Särmä Ladies Common Jeans, Blue
55.99 USD
Often purchased with.
Särmä Women's Merino Boxers
18.99 USD
Viewed together.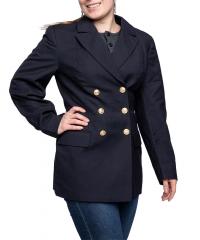 Bundesmarine women's pea coat, dark blue, surplus
36.99 USD
Viewed together.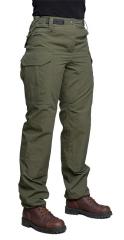 Särmä Women's Cargo Trousers
36.99 USD
Sometimes purchased with.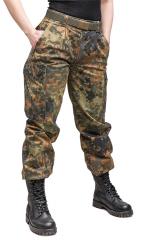 BW women's Cargo Pants, Flecktarn, surplus
22.99 USD
Viewed together.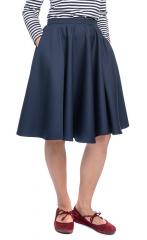 Jämä Circle Skirt
64.99 USD
Viewed together.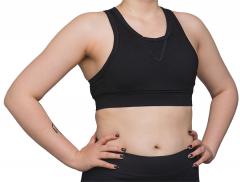 Särmä Merino Sports Bra, Black
36.99 USD
Sometimes purchased with.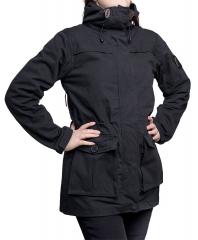 Särmä Windproof Parka
64.99 USD
Sometimes purchased with.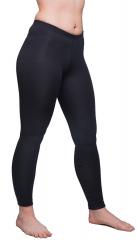 Särmä Merino Leggings, Black
45.99 USD
Sometimes purchased with.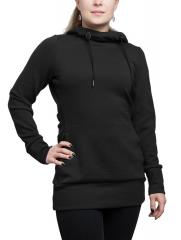 Särmä Women's Merino Wool Hoodie
110.99 USD
Sometimes purchased with.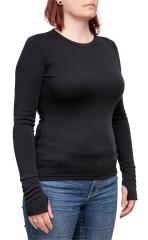 Särmä Women's Merino Shirt
55.99 USD
Sometimes purchased with.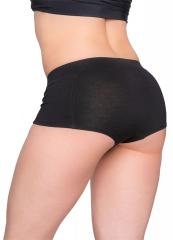 Särmä Merino Hipster Briefs, Black
15.99 USD
Sometimes purchased with.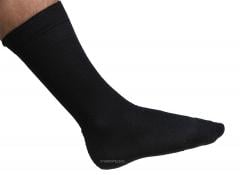 Särmä Merino Socks
9.99 USD
Buy also.
Reviews
You have already submitted a review. You can edit your text by clicking on it.
Log in and write a review.
Remove filter
Suomi
(8)
English
(2)
I would recommend for a friend
Petra P.

08.06.2017 (Edited 23.05.2019)
Hyvät jämäkät perusfarkut, ei todellakaan mitään ohutta ja joustavaa höttökangasta. Otin itselleni napakan koon ja kangas mukautuu mukavasti omiin muotoihin käytön myötä. 30 tuuman pituus on tosin tälläiselle persjalkaiselle nysälle (155cm) aavistuksen verran pitkä, pituudessa koko 28 istuisi paremmin. Muuten ehdottomasti uudet lempparit. Näitä on saatava lisää!
5
2
I would recommend for a friend
Emmi J.

21.10.2017
Sain nämä just postissa ja tilaan saman tien toisen parin varastoon. Aivan uskomattoman hyvin istuvat farkut, koko jonka valitsin, natsasi täysin, farkut on jämäkät mutta joustaa just sen pienen verran et tiukoillakin voi istua mukavasti. Yleensä näytän aika kamalalta bootcut- ja mustissa farkuissa, mutta näähän suoraan hivelee miun muotoja. En vois olla tyytyväisempi.

Lentää saman tien kaikki paskasti istuvat henkkamaukkafarkut roskiin, ei niistä oo mihinkään näihin verrattuna. 6/5, täydelliset.
5
0
I would recommend for a friend
Sari K.

20.02.2018
Kiitos näistä housuista. En tiennyt, että maailmassa on farkkuja, jotka istuvat minun kropalleni. Ja niin mukavat! Ja oikeat taskut, ai että.
5
0
I would recommend for a friend
Ilmari A.

11.05.2018 (Edited 11.05.2018)
really clean and well-made jeans, I've had mine for three months now and they still look to be in essentially new shape after a wash. as a filthy millennial/gen Z hybrid, I use these as my 'fancy event pants' since they're solid black and have a classical cut. absolutely worth the price, considering getting a second pair if I ever feel ready to stop wearing really lazy stretch skinny jeans on a daily basis.

(and yes, the review is written by a female despite the name on the account.)
0
0
I would recommend for a friend
Taika H.

29.08.2018
Erinomainen istuvuus ja hinta kohdallaan, mutta ikävä kyllä kangas on aika heppoista. Olen useammat tällaiset ostanut, ja kaikki kuluvat puhki reisistä noin puolen vuoden sisään.
3
1
I would recommend for a friend
Farasha E.

12.03.2019
I would not recommend to a friend
Salla K.

19.09.2019
Nappi irtosi farkuista kokonaan, vaikka melko vähäisellä käytöllä olleet vuoden aikana. Vähäisen käytön syy ollut että farkut venyivät nopeasti käytössä liian löysiksi ja en tykkää pussittavista farkuista. Harmi että nämäkään eivät olleet kestävät kun toi pirun nappi yhtäkkiä irtoaa. Näissä farkuissa kangas oli hyvää ja ei ole hankautunut rikki haaruksista parissa kuukaudessa - Toisin kun teiniliikkeiden farkut aina hankautuu.
0
0
I would recommend for a friend
Noa H.

26.09.2019
Noh, menitte sitten tekemään laadukkaan oloiset housut jotka mahtuvat päälle.
Tilasin nämä mentaliteetilla "Ei ne kuitenkaan hyvät oo, mutta housut tarttis."

Elintapojen mukana kevyesti keskeltä levinneenä mahduin hyvin arvioimaani kokoon, olisin jopa voinut ottaa koon pienemmät. Ja kiva että oli pituusvaihtoehtoja, 157cm pituisena yleensä joutuu lyhentämään tai tallaamaan lahkeensa rikki.

Toivoisin samaa sarjaa suoralahkeisenakin, mutta bootcut ei onneksi ole kovin leveä joten kelvannee.
1
0
I would not recommend to a friend
Martin-Éric R.

11.11.2019 (Edited 11.11.2019)
Ostin nämä miesten mallin tilalle paremman istuvuuden takia. Eivät kestäneet edes vuoden. Ne vaihdettiin ystävällisesti veloituksetta. Nämäkään eivät kuitenkaan kestäneet edes vuoden. Molemmissa tapauksessa tuli repeämä keskisauman viereen. Hintaluokkaa nähden farkut jotka eivät edes kestä vuoden normaalikäyttöä ovatkin liian kalliita. En suosittele.
0
0
I would recommend for a friend
Eeva V.

19.12.2019
Sain nämä vasta, joten pidemmän käytön kokemusta mulla ei ole.Mutta mutta. Lapsen saamisen (ja väsyherkutteluiden...) jälkeen vanhat farkut eivät mahtuneet, ja sekös masensi. Kaupasta ei löytynyt kivoja ja sopivan kokoisia jotka istuisivat myös kauniisti. Mutta nämä! Aijaijai. Istuvat, vaikuttavat laadukkailta. Yksi tähti lähtee pois elastaanista, jonka pelkään lyhentävän näiden käyttöikää. Oman kokemuksen mukaan elastaanifarkut alkavat AINA pussittaa. Eikö tosiaan voi farkkuja saada nykyään ihan 100% puuvillaisena? Mutta ensivaikutelma on todella positiivinen, ja varustelekaa ja suunnittelijoita haluaisin todella kiittää siitä, että isommatkin koot on otettu valikoimiin (kyllä, mekin pikkasen pläskit halutaan käyttää kauniita ja hyvin istuvia vaatteita, ja taidetaan vielä muodostaa aika iso markkina) ja osattu kaavoittaa hyvin - monissa ison koon farkuissa istuvuus on ihan surkea. Mutta nämä! Jos pelko kestävyydestä osoittautuu turhaksi, niin täydet pisteet. Näille taisi olla joku kiertojutskakin, en ole perehtynyt, mutta vaikuttaa hyvältä. Kaiken kaikkiaan erinomainen suoritus.
0
0