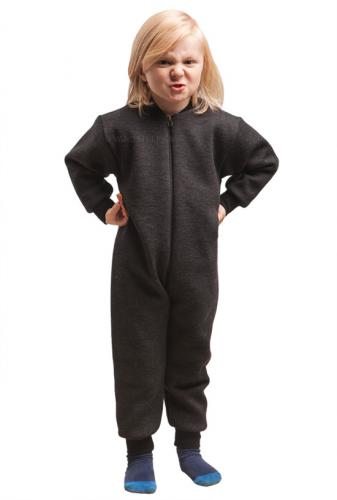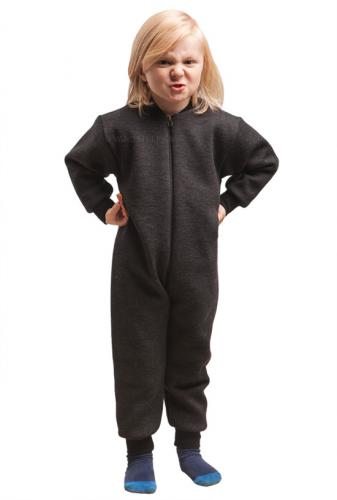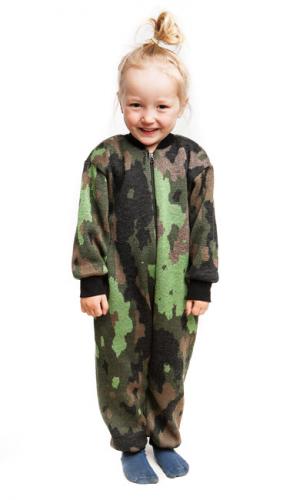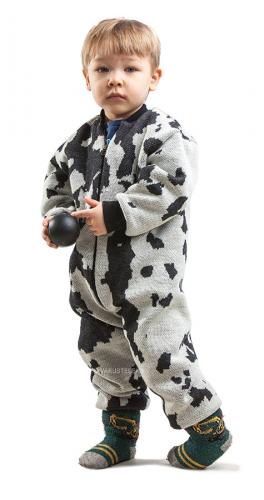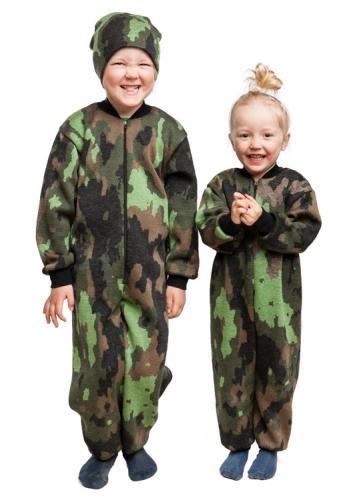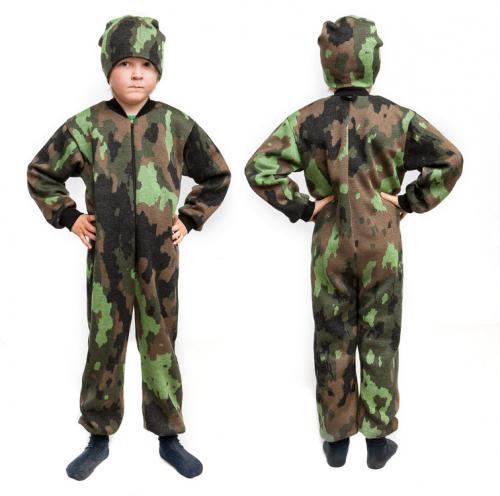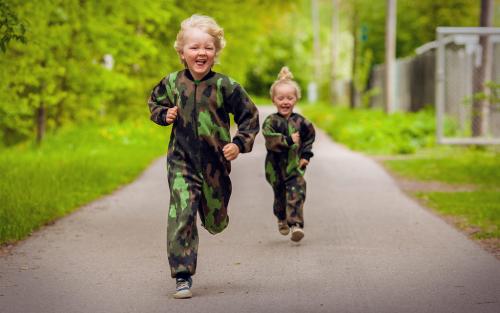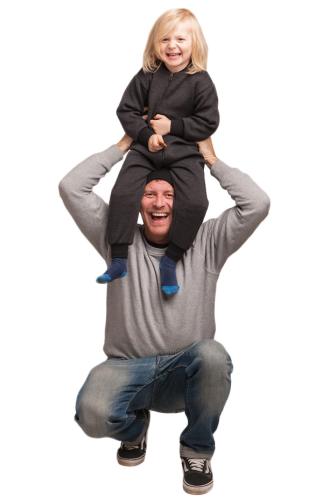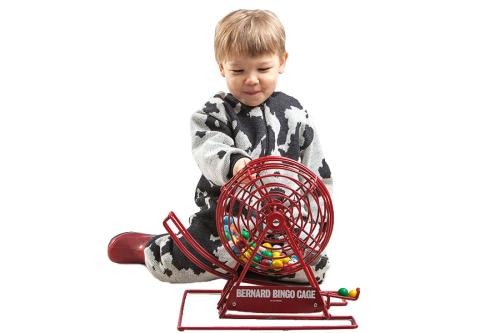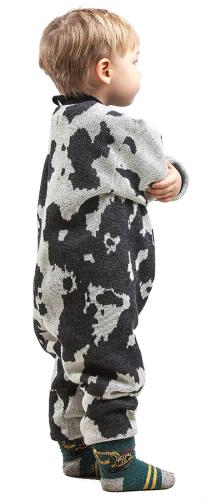 Särmä
Särmä Kids Merino Overall
Price 39.99 USD 79.99 USD
excluding sales tax
Wrapping your kids in wool makes everybody happier. These overalls are made of quality merino wool in Finland!
Loading products...
Trouble with the metric system? Try our converter: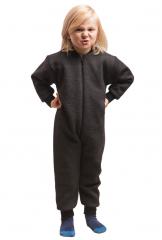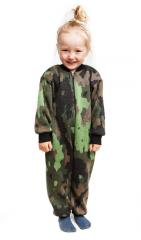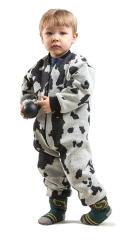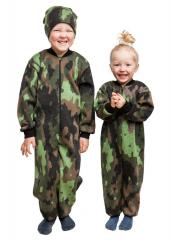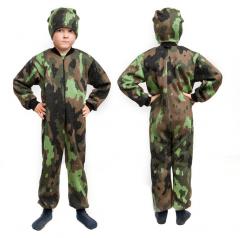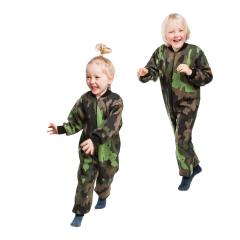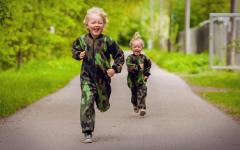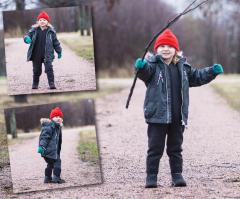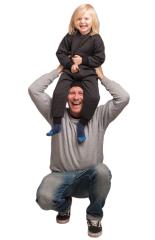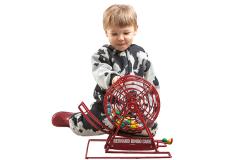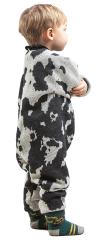 Wrapping your kids in wool makes everybody happier. These overalls are made of quality merino wool in Finland!
Merino wool shouldn't be something that only adults can enjoy. It doesn't itch or scratch, warms well and doesn't soak in dirt and odours too easily either. So why not use it for children's clothing as well? This wool is also mulesing free. The leg & sleeve cuffs and collar are made of comfortable cotton weave.
An excellent overall for colder weather, with only one downside: your kid(s) won't be happy when they finally grow out of this. We almost made an adults' model too, but decided it's probably just better to make a sweater if anything. We'll see.
Size info and material
Sizes simply by user's height. Really easy. These are a tad oversized, so it will take a while until the kid grows out of it.
Material: 100% mulesing-free merino wool. Wool wash in 30° C / 86° F. Using wool care products not mandatory, but recommended.
Note! Different wools and knitting styles have variable resistance shrinkage and felting. With this particular garment, it's important to use mild detergents (for wool and silk), choose the wool program and also drop the temperature if the machine has a higher default value. Also, don't fill the machine all the way when washing wool or the weight of the other garments could rub the wool too hard.
Dark Grey 440 g/m2. Camouflage pattern 360 g/m2.
19.5 micron.
All of our Särmä brand merino wool products are mulesing free!
Made in Finland
Kierto Circular Economy
Return this product used but clean and unbroken, and you'll receive half of the product's original price as Varusteleka credits. Service is available only in Finland. Only Registered users can make Kierto returns. See more information about Kierto.
Carbon Footprint
The estimated amount of greenhouse gas emissions from the production of one single item is 12.64 kg CO2e. The estimation includes the entire production of the item, from the raw materials up until the finalized product exiting the factory. Read more about the calculation method.
Varusteleka Särmä
Särmä is our own brand of clothing and equipment. When you buy Särmä, you get purpose-built stuff at a decent price. They will serve their purpose well in outdoor and everyday use and won't cost you an arm and a leg! For further reading, check out the Varusteleka's Särmä page.
Särmä products are covered by a 12-month warranty against defects in materials and workmanship. For further information, please read our detailed warranty guide.
All products: Särmä
Recommendations
Loading products...
Reviews
You have already submitted a review. You can edit your text by clicking on it. You can filter the reviews by clicking on the elements of the summary.
Log in and write a review. You can filter the reviews by clicking on the elements of the summary.
Remove filter
Suomi
(6)
English
(5)
I would recommend for a friend
Johanna A.

18.01.2018

Verified purchase
Eihän tätä saa muksuilta riistettyä edes yöksi. Taitavat tykätä....
4
2
I would recommend for a friend
Edvin S.

26.02.2018

Verified purchase
I bought one of these for my four year old daughter and then two more for my niece and nephew. These are just absolutely fantastic! Good size (choose the larger one), great material and just splendid for shoving the kid into for a walk with the dog or a trip to the store. Simple, robust and with nice details. Just like my neighbors from Finland!
8
0
I would recommend for a friend
Mitchell T.

26.02.2019

Verified purchase
Got this with the balaclava for my 2 year old, we absolutely love it and seriously considering the wool terry suit for us hahaha.... Will have to get the bigger size as my kid grows.

I just switched from all poly gear to merino wool after years. I've been wearing these products everyday for a month now and am very impressed. There is slight pilling but to be expected, but the description is right these products do not take in smells very easily, just take care of your stuff. Varusteleka is PURE GOLD!
5
0
I would recommend for a friend
Kaitee M.

14.09.2019

Verified purchase
Wow, you guys are gonna make me broke! First thing we bought was such great quality that we had to buy more hahha!! This outfit works so well for our 2 toddlers in the chilly mornings and as an extra layer in the cold of winter under a jacket. It's extra roomy so it fits our chubby baby too. My 3 year old loves it! It is easy to put on them every morning before leaving for the bus (I'm a Bus driver). I definitely recommend, and I will probably even get a few for my niece/nephews for Christmas! Please don't sell out before then! ;)
3
0
I would recommend for a friend
Andreas B.

04.10.2019

Verified purchase
Excellent product.

Stays in shape, even after numerous washings.

Warm (no shit!).

Looks cool. No fancy pastel color bs here.

Gives me a justification to order stuff from Varusteleka.

Fantastic mid layer for rainy days, too.
2
0
I would recommend for a friend
Saara K.

30.10.2019

Verified purchase
Tän pitäis päästä äitiyspakkauksen vakiovarusteeksi. Puku on väljä, hengittävä, pehmeä, sopii vaunuihin ja autoon toukkaa lämmittämään. Paras ja yllättävin ominaisuus on tiettyyn pisteeseen asti vettähylkivä. Isommatkin puklut voi vaan pyyhkästä veks. Isommalla toukalla monesti kauppa- ja kirjastoreissuilla loistava. Ei tarvii tunkea ulkovaatteisiin tai kanniskella takkeja tai haalareita mukana, kun villahaalarit sisävaatteiden päälle vaan ja menoksi. Miinus 5 asteeseen asti olen käyttänyt ulkona päälimmäisinä lapsilla. Suosikkivaate.
2
0
I would recommend for a friend
Ignacio N.

20.11.2019

Verified purchase
If you love your kids, buy it for them. This is awesome. What a product!! I actually want to buy the one for adults, but is never in stock.... With this one and the balaclava, you can send them directly to Siberia to learn what life is about and be sure they make it back.
2
0
I would recommend for a friend
Jussi V.

29.11.2019

⚠ Unverified purchase
Aivan mahtava tuote lapselle. 4v pojalla toinen talvi menossa samalla haalarilla, vaikka kasvanut ihan älyttömästi.
0
0
I would recommend for a friend
Sten R.

08.04.2022

Verified purchase
Erinomainen vaate kaikin puolin. Lapsi pysyy hikoilematta lämpimänä ja vaatteen kestävyys on melko hyvää luokkaa.

Tästä olisi kiva saada pro-malli, jossa olisi polvissa ulkopuolella vahvikkeena esim. nahkaa tai polyesteriä. Talviaikaan talomme lattiat ovat viileitä ja lapsilla on usein sisälläkin haalari päällä. Leikeissä vaate kuluu nopeiten polvien kohdalta. Myös pepun kohdalle olisi kiva saada vastaava vahvike.

Voisin varsin hyvin maksaa ekstraa vahvistetusta mallista.
2
0