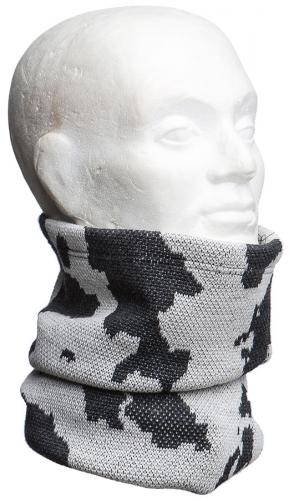 Särmä Heavy Neck Tube, Merino Wool
Price 18.99 USD excluding VAT
Flat Rate Shipping to USA $9.99
91 % recommends
Sold 66 pcs in the last two weeks
Loading products...
Trouble with the metric system? Try our converter: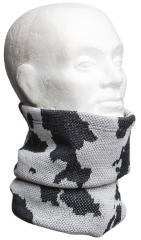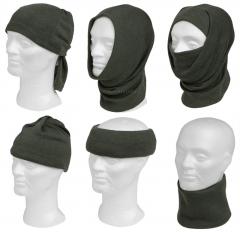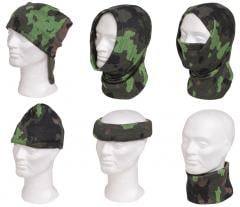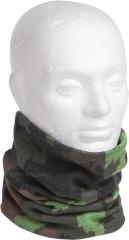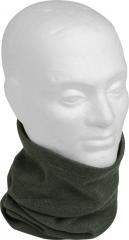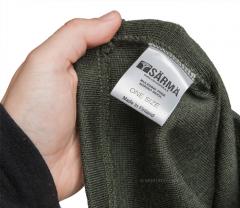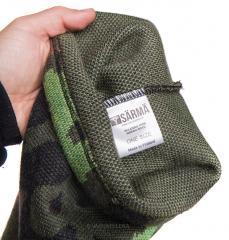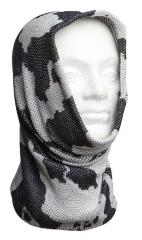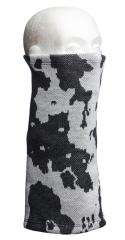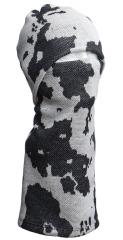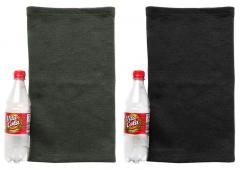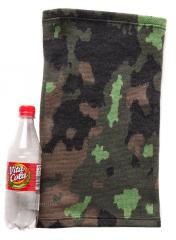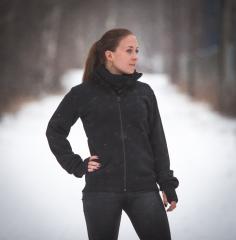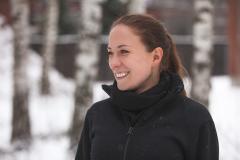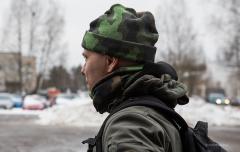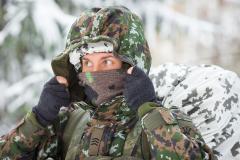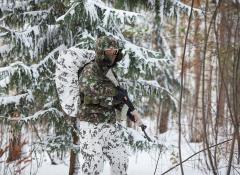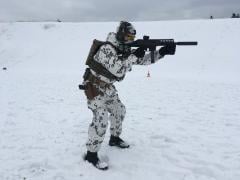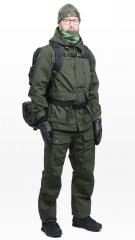 A thick merino wool buff. Long enough to cover neck and head and can be folded in half for extra warmth and insulation. These are surprisingly affordable considering the material quality and the fact that these are made right here in Finland!
Mulesing free merino wool
Measures flat about 43 x 24 cm
410 g/m2: comparable to a sweater
Made here in Finland
A warm headover or toque like this is definitely an old invention, available today in many different forms. Our model here is a thicker one, fit for a bit chillier temperatures too. Long enough to be comfortably pulled over the head without exposing the neck (measurements flat 43 x 24 cm). Combine that with Merino wool construction and you have a winner.
Wool is super. Merino wool is even better; does not itch, insulates and regluates temperature better, gathers even less nasty smells (and most smells vanish with simply airing out the garment). Of course the catch is a higher pricetag. If you can live with that, we strongly suggest grabbing one of these.
Material: 100 % mulesing-free merino wool, weight approx. 430 g/m2 or 410 g/m2 for the camo pattern variations. The camo knit is a bit tighter due to manufacturing process, but these are essentially the same thing. Wool wash in 30° C. Using wool care products not mandatory, but recommended.
All of our Särmä brand merino wool products are mulesing free!
Varusteleka Särmä
Särmä is our own brand of clothing and equipment. When you buy Särmä you get purpose-built stuff at a decent price, something that will fill it's intended role well and not cost you an arm and a leg!
Särmä products are covered by a 12-month warranty against defects in materials and workmanship. For further information please read our detailed warranty guide.
Made in Finland
Made by Agtuvi Ky in Finland, fine quality stuff, no third world child labour camp crap.
Reviews
You have already submitted a review. You can edit your text by clicking on it.
Log in and write a review.
Remove filter
Suomi
(15)
English
(19)
I would recommend for a friend
Tero R.

07.11.2016 (Edited 29.11.2016)
Paksu, laadukas ja todella lämmin. Saisi kyllä olla vielä puolet pidempi. Isopäisenä kun tämän vetää talvella pyöräillessä pään yli, niskasta jää paljaaksi. Muuten tämä olisi loistava talvipyöräilyvaruste.
0
0
I would recommend for a friend
Juho R.

08.12.2016 (Edited 20.12.2016)
Paksu ja laadukas kyllä, olisi omaan kaulaan/naamaan saanut olla tiukempi. Kutiaa myös hieman enemmän kuin täältä aikoinaan hankkimani Januksen vastaava. Se on edelleen paras hankkimani putkikauluri. Suosittelen kuitenkin kokeilemaan.
0
0
I would recommend for a friend
Thomas M.

31.12.2016 (Edited 22.03.2017)
Perfect for what I use it for - close up the gap between the jacket towards the chin area. I also got one for my brother who happily stated that it's easily thick/warm enough for him to use in winter when driving his motorbike.
2
0
I would recommend for a friend
John K.

06.01.2017
Nicely made and very comfortable. The only thing that would make it better is to give a bit more length for full head/neck cover (if you are a tall person like me).
2
0
I would recommend for a friend
Pavel V.

07.01.2017
Warm, soft, doesn't itch or stink. Smells of wet wool when you breathe through it (but what did you expect? Also, there are worse smells in the world, like a smell of an original Buff after heavy use).
Fit is loose - this is not a complaint, just an observation. I based my expectations on my Buff.
0
0
I would recommend for a friend
Valtteri H.

28.10.2017 (Edited 28.10.2017)
Itselle aavistuksen liian iso. Lisäksi hieman kutittava, mutta se ei ole suurikaan ongelma.
1
0
I would recommend for a friend
Dan T.

21.12.2017
It does what it is supposed to do. Excellent quality and looks to be durable and long lasting.
0
0
I would recommend for a friend
Niko S.

30.12.2017
Hyvä papillinen kaulanlämmitin talvisiin hautajaisiin, ja sopii pomppatakin alle hyvin näyttämättä oudolta.
1
0
I would recommend for a friend
Lucas C.

06.01.2018
Incredibly comfortable and warm, doesn't itch one bit either. Would be nice if it had a bit more length though.
0
0
I would not recommend to a friend
Tomas B.

03.03.2018
It streched out and is now too loose on my neck. I hope it will shrink back after I wash it.
0
4
I would recommend for a friend
Sanna H.

08.04.2018
I would not recommend to a friend
Robert Z.

27.11.2018 (Edited 27.11.2018)
Very warm but it itches like crazy. If you get warm , even just a little,it's like granny's sweater, itchy!

I have other Sarma merino wool products but this is made of a different material, an itchy one.
1
3
I would recommend for a friend
Calder L.

04.12.2018
Very good quality and material. The only downside is it's a little short if you wear it pulled over your head.
2
0
I would recommend for a friend
Kalle H.

28.01.2019 (Edited 28.01.2019)
Omistan 2kpl.



Erittäin lämmin putkihuivi kohtuu hinnalla.

Koska kauluri on tosi pitkä, sen voi kylmemmillä keleillä taittaa kaksinkerroin lisäämään eristystä.



Ainoa miinus johtuu materiaalin ominaisuuksista joka on venyminen. Kun tuote on uusi on istuvuus napakka, kuitenkin hetken (1 kylmä talvi kummallakin huivilla) käytön jälkeen huivi on niin löysällä kaulassa että kaula jää täysin avoimeksi menettäen huivin tarkoituksen.



Eli toivoisin uusiin huiveihin tarkoituksella puolet/kolmanneksen pienempää halkaisijaa. Tällöin uusi huivi on hieman ylikireäö mutta löystyessään se olisi juuri sopiva.
0
0
I would recommend for a friend
Owen D.

26.02.2019
The wool construction is very nice, keeps warm even in some of the coldest conditions. Would recommend for cold weather. As something made of merino wool, it isn't super itchy but I can see some people finding it to be so. After a while of skiing, the shell will have moisture buildup near the mouth and will harden, making it not as easy to keep dry, but still trapping heat. Overall my intended use was for skiing, but I may now just use it for other outdoor purposes as well!
1
0
I would recommend for a friend
Ari M.

16.03.2019
Tämä on pala taivasta.

Tämä putkikauluri tuntuu todella hyvältä kaulalla tai päässä ja on tarpeeksi pitkä että voit peittää pään ja kaulan samaan aikaan (60cm pään ympärys).

Ei ole kuitenkaan niin pitkä että yltäisi otsasta niskaan asti vaan niskaan jää vähän paljasta ihoa mutta tämä onkin putkikauluri eikä kypärämyssy.
0
0
I would not recommend to a friend
Jussi E.

07.07.2019 (Edited 04.11.2019)
Haluaisin suositella, mutten siihen pysty. Alussahan tämä vaikutti erittäinkin hyvältä, harmi vaan että omani venyi tavallisessa käytössä niin suureksi, että se mahtuu jo vaikka hevoselle. Pesukaan ei sitten kutistanut sitä takaisin alkuperäisiin mittoihinsa.
Suosittelen tämän sijaan ostamaan DDR -version.
0
0
I would recommend for a friend
Geoff T.

09.07.2019
great neck tube really nice feel
0
0
I would recommend for a friend
Viktor E.

17.07.2019
Another Särmä quality item. Great little thing. Always happy when I take this out of the backpack.
0
0
I would recommend for a friend
Romain L.

03.11.2019
Great but would be even better by mixing in some stretch fabric with the wool because it gets loose pretty fast. Still plenty usable tho.
0
0
I would recommend for a friend
Ulf J.

11.11.2019
Best byt this year! Extremly soft material and very nice to have when the temperatur goes towards zero degrees.
0
0
I would recommend for a friend
Mauno E.

26.11.2019
I would recommend for a friend
Riku I.

11.12.2019
Paksu ja erittäin lämmin. Kyllä parin kympin arvoinen.
0
0
I would recommend for a friend
Sami H.

12.11.2016 (Edited 18.11.2016)
I would recommend for a friend
Niko S.

24.11.2016 (Edited 29.11.2016)
Mainio lämpöinen varusesine talviseen lenkkeilyyn, kuulailuun ja muuhun eräilyyn. Puolikas tähti lähtee siitä, että huivi vähän lörpähtää käytössä, mutta on vuoden käytön jälkeen vielä täysin palveluskykyinen, eikä haise merinovillaisuuttaan! T:PastorNiko
2
0
I would recommend for a friend
Stefan F.

18.12.2017
Fantastic buff!!! Warm, does not itch and looks super cool! I love it!!
1
0
I would recommend for a friend
David F.

31.01.2018
Great! A nice thick neck tube of very nice material. The stitching is second to none and the fit is good as well. You could wear this all sorts of ways. I had a very hard time paying for "marino wool" type products. I treated myself to a hat, then a scarf, now this item. I am very pleased I have every time.
2
0
I would recommend for a friend
Timo V.

21.02.2018
Hyvältä vaikuttaa. Kerrankin putkikauluri, jolla saa tehtyä ihan salonkikelpoisen pipon. Ostin tämän lähinnä tulevaa talviretkeä varten, kun vastaava Sissipipo maastokuviolla osoittautui niin hyväksi. Nyt vasta tajusin, että Sissipipo on 820 g/m2, kun on kaksinkertainen rakenne, ilmankos on niin lämmin. Ajatus olisi käyttää tätä lähinnä makuupussissa, jotta voin pitää suuaukkoa hieman normaalia enemmän auki. Mutta kun on näin hyvä, niin tämä päätyy kyllä muuhunkin käyttöön. Esim Lippalakin aluslakiksi "takatukalla" silloin kuin L1 ohut huppu on liian vähän ja oikea Sisspipo on liikaa. Palaan asiaan mikäli käyttö muuttaa mielipidettä.
2
0
I would recommend for a friend
Wulfric H.

01.03.2018
This is a great scarf for everyday use if you don't mind the camo (I think there's a black version elsewhere on the site). Very warm, very comfortable, and it doesn't itch, either. It's quite long, I fold it in half and then just slip it over my neck, but you can easily pull it up over your face without losing neck coverage.
0
0
I would recommend for a friend
Tuomas K.

05.01.2017 (Edited 05.01.2017)
Parin viikon testin perusteella hyvin onnistunut tekele. Lämmittää sisällä influenssan runtelemaa päätä ja kurkkua ja hengittää niin, ettei tule tukala tai tuskanhiki. Nyt kun ulkosalla on ollut pari päivää -20 ja kunnolla tuulta, on kauluri osoittanut toimivansa myös viimassa ja pakkasessa hyvin sekä kaulalla että kasvoilla. Estää tuulen haittavaikutuksen muttei hengittämistä.

5/5, paras kauluri tähän mennessä! Parikymppiä on sangen sopuhinta.
6
0
I would recommend for a friend
Mikko J.

09.01.2017
I would recommend for a friend
Markus K.

21.01.2018
Talven paras ostos, järjettömän hyvä!
1
1
I would recommend for a friend
Marc R.

05.02.2018
Best Necktube i ever bought!
0
0
I would recommend for a friend
Mika K.

09.03.2018
Loistava tuote!
0
0
I would recommend for a friend
Dallas P.

03.10.2018
Very soft wool and comfortable. Below -30c I pull this over my face and breathe through it. Perfect weight of wool. Get the matching cap to go with it and you can hide behind a snowbank when stalking.
3
0