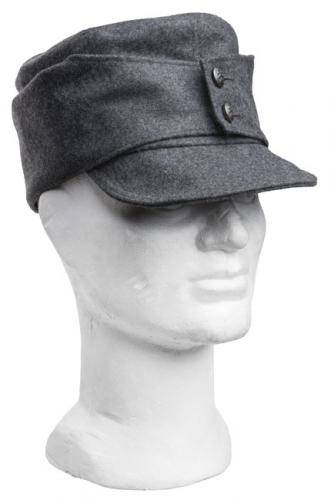 Särmä Finnish M36 field cap
Price 36.99 USD excluding VAT
Flat Rate Shipping to USA $9.99
100 % recommends
Sold 3 pcs in the last two weeks
Loading products...
Trouble with the metric system? Try our converter: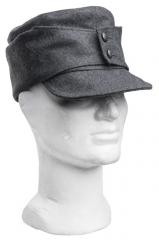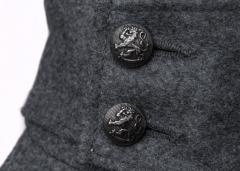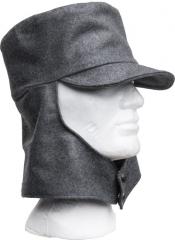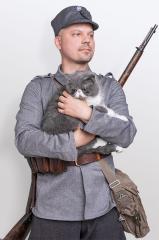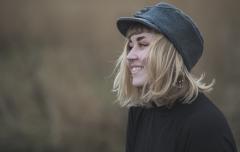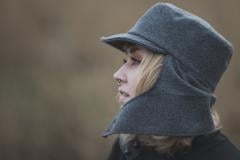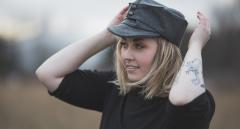 A proper good reproduction of the WW2 era Finnish M36 field cap, also known as the "verikauha" or "blood ladle". A surprisingly functional design, especially for its age, and not too shabby looking either. Made from high quality wool frieze with Finnish Lion emblem buttons.
A little bit of history

The Finnish "verikauha" (= blood ladle, no one really knows where the name comes from) is as old as Finland itself. This style of caps were first widely issued in the First World War to German and Austro-Hungarian mountain troops. The design was brought to Finland in 1918 by Finnish Jägers returning from training in Germany. From there on it was the go-to field cap design for "White" troops during the Finnish Civil War.

After the Civil War the "verikauha" became the official piece of headwear for Finnish troops. It was used through WW2 up to the 21st century with a number of different variants evolving throughout the decades.

High quality wool blend

80% wool and 20% polyamide with cotton lining. Polyamide is added to the wool blend to provide strength - these will probably serve longer than originals. However the blend works just like wool should, i.e. it's breathable, warm and all that good stuff, just a bit stronger.

Sizing

Sized according to the wearers head circumference in centimetres. The fit is "normal", not tight nor loose.

Varusteleka Särmä

Särmä is our own brand of clothing and equipment. When you buy Särmä you get purpose-built stuff at a decent price, something that will fill its intended role well and not cost you an arm and a leg!

Särmä products are covered by a 12-month warranty against defects in materials and workmanship. For further information please read our detailed warranty guide.

Sewn in Estonia.
Recommendations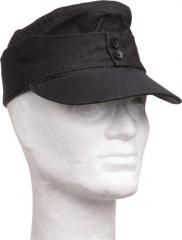 Mil-Tec moleskin field cap, black
9.99 USD
Similar product.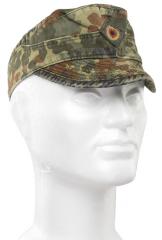 BW field cap, Flecktarn, surplus
6.99 USD
Similar product.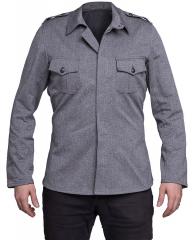 Särmä SA M36 Summer tunic
154.99 USD
Often purchased with.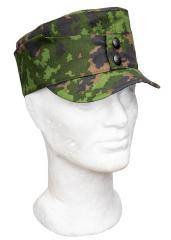 Särmä TST Verikauha field cap
27.99 USD
Often purchased with.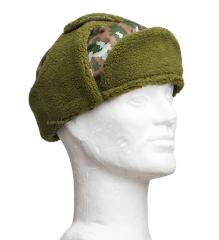 Särmä TST M05 fur hat
24.99 USD
Often viewed together.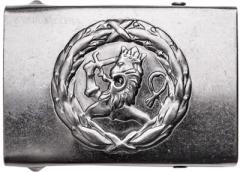 Särmä Finnish M22 belt buckle
13.99 USD
Often purchased with.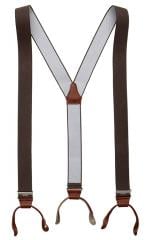 Helsingin Olkain button braces
20.99 USD
Often purchased with.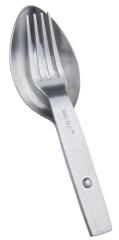 Mil-Tec spoon-fork
9.99 USD
Might be of interest.
Reviews
You have already submitted a review. You can edit your text by clicking on it.
Log in and write a review.
Remove filter
Suomi
(5)
English
(17)
Alexander R.

11.06.2016 (Edited 15.06.2016)
This was an expensive purchase, but I have no regrets forking over that kind of money for a quality product. The material and craftsmanship is top of the line. One couldn't have used better resources of techniques crafting the hat.

The added bonus is the piece of history you carry around on your head, and the conversations you will have wearing it. I definitely got a lot of stares wearing it around Germany, and met alot of people, and made some good friends even. I think they mistook it as a German M43.

Cons: It can get too warm if you live in a warmer place. I don't, but I have and I still wear it anyways.
16
0
I would recommend for a friend
Thomas J.

17.06.2016 (Edited 17.12.2018)
A very high quality reproduction, i would definitely recommend it for anyone looking for a classic ski cap. I think this is the best looking of its kind, the peak is just perfect in size for my taste and the cap really looks good on you.


I would recommend that you pick your actual size, and not to go down one size. I've tried both size 60 and 61 (I'm a size 61) and size 61 fits me perfectly.





I only wear it out in the woods and mountains as that is where it belongs, I don't think it particularly fits the urban look.





Over all it is probably the best repro of the M36 out there, as most made elsewhere look poorly made and overall not that nice. Definitely recommend it to anyone looking for that classy look while going on hikes, and anyone who likes these kind of caps.
15
0
I would recommend for a friend
Jonathan M.

25.07.2016 (Edited 24.05.2017)
One of my first "pricey" buys relating to repro M36 uniform items.

German made, so you know it will be good quality...and, as expected, no concerns there. The small maker label was very easily removed...and as easily I also added the blue & white cockade...
BUT
If you study the period photos, all the caps in use look like a T34 tank has driven over them prior to use. (Having it happen while IN use would not be the best way to achieve a custom fit...)
So, as soon as I got the cap & tried it for fit - I take a 59 & this size was perfect - I then had to give the cap some "age". How to do this?
I just wore it all day for several months, as I work alone = no problem. It quickly lost the "new" edge & took on a more WW2 appearance.
Very very happy with this purchase, I only wish I'd also taken the plunge with the M36 summer blouse & the cotton M36 cap (Lotta Svard type) when they were available!

TO ADD
Just fitted the cap with a leather headband/sweatband. Makes it appear more like some of the genuine WW2 caps, plus makes the fit a little more snug. IF you wanted to do a similar modification it may be better to go a size up from your normal fitting....as the fit becomes a little more snug = ideal for colder weather as next to zero movement.
12
1
I would recommend for a friend
Henrik L.

26.02.2017
Its the Ferrari of fieldcaps, if you don't like people stearing at you, don't buy it! Comfortable, stylish!
21
1
I would recommend for a friend
Justin N.

04.04.2017
This hat is awesome I absolutely think it's the greatest hat for the outdoors. It is high quality wool and very well made
8
1
I would recommend for a friend
Kevin T.

08.11.2017
Just got this cap in the mail today. I took a metric tape measure and measured my head and, after debating which size to order, I picked the exact number I came up with and it fits great! Snug but not tight. This is a great looking cap, and it will definitely keep your head warm. I'm headed up to the mountains this weekend to cut some wood and I'm looking forward to wearing my new cap.

It's a little expensive for a cap, but it's worth it. The quality is there, the fit is great, and the look is great.The bill is unstructured, so you can ball it up and stuff it anywhere. And it's a piece of history! I'm not Finnish (not even a little) but it's a classic look that says 'winter? you call this winter?'

Varusteleka, you've done it again.
3
1
I would recommend for a friend
Alexander L.

15.11.2017
The best hat I have ever worn! The quality is top notch!
2
0
I would recommend for a friend
Joonas Y.

29.11.2017
On vähän turhan "runsas" verrattuna aitoon M36 hattuun. Tästä mallista puuttuu myös aidoissa usein ollut siannahkainen hikinauha.
Muistuttaa päässä hieman kokkihattua.
Mutta kai tämä keskiverto reprosta menee.
7
13
I would recommend for a friend
Alex S.

01.12.2017 (Edited 09.01.2018)
As others have said, order your size, not one size smaller as suggested. I should have ordered a 60 but I mis-measured my head and instead ordered a 59. To get the hat to fit the way I wanted it to, I soaked it in cold water and then gently stretched it to my size. It fits well now -- still a bit high up on the back of my head, but that's how most "patrol caps" should be worn anyways.
1
0
I would recommend for a friend
Clement C.

04.01.2018 (Edited 05.04.2018)
----EN----One of my best purchase from Verusteleka. Very good quality repro. I'm not 100% it is true an genuine standard issue version, but it's definitely a very neat looking cap tough. Details and finish on the buttons are exceptionally good. Ideal for outdoors especially cold areas. Warm and snug + a nice old fashioned adventurer sharp look . I strongly recommend buying the Finnish cockade to increase its oddity! As for city usage, not the best hat to go unnoticed, but still usable and peculiar looking.



----FR---- Une de mes meilleures acquisitions de chez Verusteleka. Repro de bonne qualité. J'ignore si cette casquette est 100% fidèle à une originale, elle n'en demeure pas moins raffinée. Les boutons sont particulièrement biens réalisés. Parfait pour les sorties en plein-air et congrue pour les saisons froides. Chaude et confortable en prime, une fière allure de baroudeur. Je recommande vivement l'ajout d'une cocarde finlandaise pour accentuer son apparence singulière. Pour un usage urbain, ce n'est peut-être pas la meilleure parure pour passer inaperçu, mais ça reste « portable » en dépit de son originalité.
4
0
I would recommend for a friend
Michael H.

22.02.2018
Great cap.The fit was spot on.
It is a very warm cap. Very good looking too.
Perhaps the bill is a little softer than I expected.
2
0
I would recommend for a friend
Brendan Z.

03.03.2018
My head is usually in between a 60-61, so i decided to order a 61. It was a bit too large, but i was able to shrink it down to a near perfect fit soaking it in some hot water and tossing it in the dryer. Be careful not to over shrink. Other than that, it's a high quality reproduction.
2
0
I would recommend for a friend
R R.

05.03.2018
Excellent hat, comfortable in most weather and good for keeping warm in cold weather, or keeping the sun or rain off of your neck, or looking like a goofball.

I measure up to a size 59.5, so the size 59 is just a touch snug while the size 60 is just a touch loose, so I suppose that if you fall in between sizes you should pick whichever kind of fit you prefer.
2
0
I would recommend for a friend
Petru M.

06.03.2018
Thinner than I expected but by far the most modular hat I owned. Take it with a long neck tube and youre ready from a sunny autumn to a windy winter with the stalingrad look. Solid hat
4
0
I would recommend for a friend
Daniel M.

21.03.2018
I ordered a size 63 since my head is larger-than-human, and it fits perfectly. It's comfortable and very warm in the cold.
3
1
I would recommend for a friend
Altti K.

02.05.2018
Hyvä lakki on.
9
0
I would recommend for a friend
Alexander d.

19.05.2018
This review is not for the Sarma hat but the original Finnish M65 surplus field cap.
This hat is the best hat i have ever owned. Tight fitting, comfortable, and warm, this hat is perfect for any condition. I i live in Georgia, United States, even in the Georgia heat, this hat is perfect.
When i got it, i had to stretch it out a little bit because it was one Cm too small. That was no problem, and after that i sewed in my name and blood type into the leather trim inside the hat. i like to put small things up in the fold between the hat itself and the part that folds down over the ears. it is great for holding a flashlight or an array of small tools for projects. I wear it when i am blacksmithing because it is perfect to keep the sweat and hair out of my eyes. No matter how much i wear it, it never starts to stink!
I often get mistaken for a Confederate soldier but being in the south nobody bats an eye even when i tell them its a Finnish army cap.
I put my own Insignia on it but i really want to get the Finnish Lion badge for it. Sometimes I'll wear it with a "Buddy" Poppy for remembrance. But still, no matter what you put on this hat, it will always look great.
20/10
Now that this hat has been removed from the website, i recommend the Sarma version because, Hell, if anything, it will be better than the original.
With Varusteleka, you always get more than you pay for
11
0
I would recommend for a friend
Richard J.

10.11.2018
Love the hat and wanted one after I saw Unknown Soldier. The only thing I wish it had was a "buttonhole" on the front to mount a cockade since I don't want to cut the fabric on the cap.
2
0
I would recommend for a friend
Veeti R.

22.01.2019
Kaksi ostettu, joista toinen vähän pieni ja toinen vähän iso. Hinta-laatu on hyvä. Hikinauha olisi ihan hyvä olla mutta ymmärrän miksi jätetty pois. Mahtava siviivilakki muuten kuin talvipakkasilla ja kesähelteillä. Keinokuituinen tukiverkko villan alla on kyllä itselleni miinus.
2
0
I would recommend for a friend
Rami L.

02.02.2019 (Edited 02.02.2019)
Tämä on paljon enemmän kuin päähine. Jos otat tämän päivittäiseen käyttöön se on kuin sosiaalinen kokeilu.

Moni muodostaa sinusta vahvan mielipiteen sekunnin tuhannesosassa.

En tiedä monenko vanhuksen palvelustarinoita olen kuunnellut prisman kassajonossa tai kuinka monta kertaa täysin tuntematon ihminen on huutanut natsiksi / rasistiksi.

Myös baarissa tämä muodostaa välittömiä puhekontakteja kun olet tupakalla terassilla.

10/10 en vaihtaisi mihinkään (myös maailman mukavin lakki)
9
0
I would recommend for a friend
Farasha E.

12.03.2019
Very high quality, but seems to run a bit big. I am a size 60 in everything, but the Sarma hats fit me with a size 58.
0
0
I would recommend for a friend
Hugues C.

14.03.2019
Just got my verikauha and already love it. Superbe craftsmanship, nice material. Kiitos, Varustelekan ihmiset!
0
0