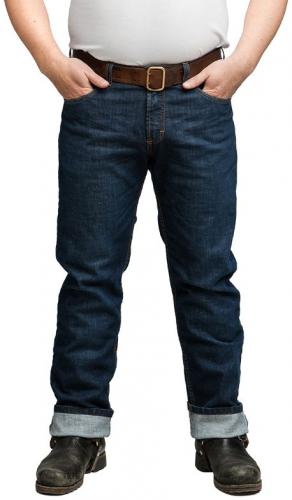 Särmä Common Jeans, blue
Price 54.99 USD excluding VAT
Flat Rate Shipping to USA $9.99
93 % recommends
Sold 36 pcs in the last two weeks
Loading products...
Trouble with the metric system? Try our converter: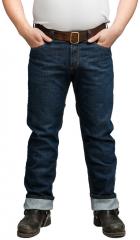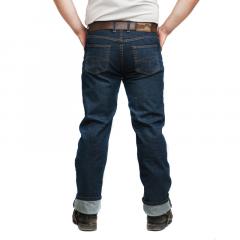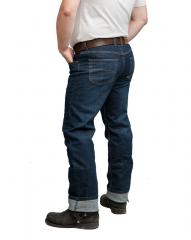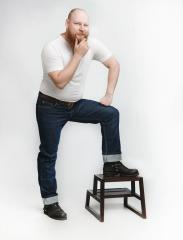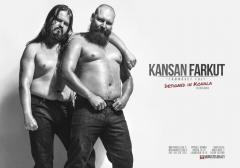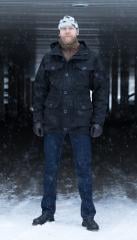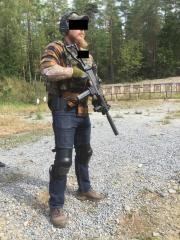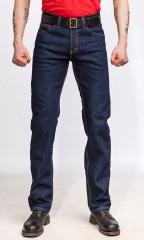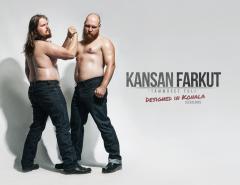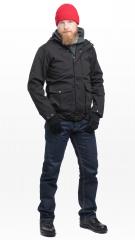 Our staff is usually fully clothed in Varusteleka, but there was one constant exception: they wear jeans, and we didn't have them. We fixed this fault by making Good Ol' Proper Jeans.
No nonsense classic model
High waist, almost straight leg
Zipper fly
Fabric weight 326 g/m2, 98,7 % cotton and 1,3 % elastane
In short, these are what jeans are supposed to be: durable, comfortable, clean trousers. These fit even if you're not a slim-legged hipster who hangs his trousers halfway down, and there definitely is no stone washing or ready made holes!
Then there's the price too. These are good quality jeans, made in Finland/Estonia. Jeans don't need to cost hundreds of euros.
Jeans cut like they used to be
Right now it seems to be fashionable to sell jeans only to skinny-legged people, with waists so low that people literally show their underwear. We don't like that. Furthermore, we have lots of well-muscled men, overweight men and well muscled overweight men who simply don't fit modern jeans because of their massive thigs and calves. Like the saying goes in Finland, if you can't buy it, you have to make it yourself. Perkele.
These jeans have what is nowadays called high waist, which is not high at all if you're seen military surplus. The waist ends just below navel. The pants are straight, so there's well enough room for thighs and calves without making these baggy. You might be even able to fit boots under them although these aren't really boot cut jeans. Zipper fly and six belt loops - the loops are large enough for wide belts too.
Proper material
If it's not "slim fit", it's made of some pre-washed or pre-torn crap. Not the case with these! These are a rarity, actually looking like a pair of new jeans with the nice dark blue shade. The only treatment these have had is the removal of starch, and that's it. This means they're also pre-shrunk, so you don't have to worry about that either. 98,7 % cotton, 1,3 % elastane, these are very comfortable and pretty hard wearing. Material weight 11,5 oz. The metal parts on these are nickel-free.
Size info
Sizes in normal jeans sizes - first waist, then leg in inches. If you already know your jeans size, it's very probable the same is the best with these too. If you like to fold the cuff, get a longer size.
The cut on these is just a tad roomy. The manufacturer states that there's probably two different sizes that fit you:
Measure your hip circumference from the widest point and look at our size chart.
A) Regular fit - pick a size with the same hip circumference as yours.
B) Tight fit - pick a size with hip circumference a notch smaller than yours.
Our model normally wears size 36", but here he's sporting a pair of 34" jeans.
Below you can find a size chart with the actual centimetre measurements. These are pre-shrunk so they won't get any tighter.
| Width size | Waist | Hip | Cuff |
| --- | --- | --- | --- |
| W28" | 76 cm | 97 cm | 41 cm |
| W30" | 81 cm | 102 cm | 42.2 cm |
| W32" | 86 cm | 107 cm | 43.4 cm |
| W33" | 88.5 cm | 109,5 cm | 44 cm |
| W34" | 91 cm | 112 cm | 44.6 cm |
| W35" | 93.5 cm | 114,5 cm | 45.2 cm |
| W36" | 96 cm | 117 cm | 45.8 cm |
| W38" | 101 cm | 122 cm | 47 cm |
| W40" | 106 cm | 127 cm | 48.2 cm |
| W42" | 111 cm | 132 cm | 49.4 cm |
| W44" | 116 cm | 137 cm | 50.6 cm |
| W46" | 121 cm | 142 cm | 51.8 cm |
| W48" | 126 cm | 147 cm | 53 cm |
| Length size | Inseam |
| --- | --- |
| L30" | 76.5 cm |
| L32" | 81.5 cm |
| L34" | 86.5 cm |
| L36" | 91.5 cm |
Varusteleka Särmä
Särmä products are covered by a 12-month warranty against defects in materials and workmanship. For further information please read our detailed warranty guide.
Made in Finland/Estonia
The subcontractor is the Finnish company MASI - the paperwork is done here, while the sewing work and finishing washes are made just over the gulf in Estonia, still within EU.
Reviews
You have already submitted a review. You can edit your text by clicking on it.
Log in and write a review.
Remove filter
Suomi
(21)
English
(9)
I would recommend for a friend
Theo M.

23.07.2016 (Edited 26.07.2016)
Excellent jeans. As good as some high street brands (the more standard wrangler and levi are still good imo) but at a fraction of the cost. Importantly, they take real belts.



Well made, and will look good when properly faded through real use.
13
0
I would recommend for a friend
Roger S.

01.11.2016 (Edited 29.11.2016)
I wear them all the time for work, I love them.
Only thing I ripped out the zipper at one pair (probably waitet too long to go to the washroom) and was glad it happened at home not somewhere far away from access to new pants ...
(BTW I could fix this very easy: I cut out the zipper parts an used press studs instead, works great and looks decent enough)
3
0
I would recommend for a friend
Petri P.

23.11.2016 (Edited 29.11.2016)
I would recommend for a friend
Olli N.

29.11.2016 (Edited 26.06.2017)
Joskus muinoin ostin kalliita merkkifarkkuja ja kiroilin kun ne kuluivat puolessa vuodessa sisäreisistä rikki. Nykyään en.
10
1
I would recommend for a friend
Thierry d.

04.01.2017
I would not recommend to a friend
Miro S.

04.01.2017
Miksi helvetissä näissä on vetoketju nappien sijaan. Ja jos kerran vetoketju piti laittaa niin miksi helvetissä tollanen pilipali rimpula joka menee paskaksi kuukauden käytön jälkeen. Hyvienkin farkkujen kanssa on vittumaista kulkea kylillä juluppi auki ja oli sen vetoketjun macgyvermäinen siimalla korjaaminenkin aika kusista näpertelyä, joskin siinä hommassa auttoi muinoin lekasta parilla kolikolla lunasteltu ompelusetti. Jään odottelemaan särmän raakadenim farkkuja, olkoon niissä napit.
69
23
I would recommend for a friend
Aleksi I.

06.05.2017 (Edited 27.06.2017)
Vau! Näissä on tosi tilavat taskut ja kangas vaikuttaa näissä todella laadukkaalta. Vihdoinkin farkut jotka on sopivat, ei liian löysät tai kireät. Suosittelen!
3
2
I would recommend for a friend
Niko H.

03.07.2017 (Edited 03.07.2017)
Oon käyttänyt näitä siitä asti, kun eka erä saapui (joulukuu 2015). Ei aiheuta liikkuvuuden kanssa mitään ongelmia. Taskujen sisäkangas saisi olla kestävämpää materiaalia. Puhelin on repinyt etutaskun rikki ja sitä on joutunut paikkailee useammasta kohtaa. Etutaskun muotoilu myös vähän ihmetyttää, miksi sen pohjan pitää olla pyöreä?

Tästäkin huolimatta, tilaan toiset samanlaiset heti, kun oikeaa kokoa on taas saatavilla.
3
0
I would recommend for a friend
Tero S.

04.07.2017
Todella hyväkset. Vielä kun olis kokoa 32/28, l. malli "lyhyt ja läski".
8
1
I would recommend for a friend
David J.

11.07.2017
First Impression review so i might change my mind over time but it seems unlikely, just got them on and I must say best jeans i ever had in contact with my skin. Not only that but a pair of usable jeans.

Now to make that last point clear, I'm no fan of jeans I never really liked them, constrained movement hot spots and so on, I have only owned 2 pairs for the last 10-15 years not my choice but gifts from family or gf, so you can't really turn them down. That said i do like the idea of jeans, hard wearing casual trousers with comfort, but since i never have had a good pair I simply saw jeans as a piece of unpractical clothing.

SO to not only be the best jeans i ever used it's also a pair I feel to actually be a pair of practical pants.
Thank you Varusteleka for showing me what a pair of jeans should feel like.
P.S Not that it is that important to me but they look ?&% Good as well.
3
0
I would recommend for a friend
lauri v.

20.07.2017
ihan kun ennenvanhaan !!!
farkkujen käyttäjä vuodesta -57 (mustat vaaksat oli ekat)
2
3
I would not recommend to a friend
Jesse Ö.

21.07.2017
Ehkä mä oon jotenkin oudon mallinen, muttei kyllä mulle istunu lantion kohalta yhtään. Tilasin normikokoni mukaiset, ja niinkun tekstissä kuvataan niin ovat pikkasen reilut monesta kohtaa. Tosin, haaroista puristaa! Pitäis siis olla pikkasen korkeampi vyötärö / pidempi toi haarasauma että istuis kivasti.
Materiaali on kyllä laadukkaan olosta.
0
4
I would recommend for a friend
Stefan K.

19.09.2017
These are a great pair of jeans especially for their price. They are nice and roomy at the thighs which is a godsend if you cycle or for anyone else with meatier legs. The elasthan in the material gives it a nice amount of stretch that allows you to squat, bend over or perform any sort of physical labour much more comfortably. This also means that you could size down as they suggested without compromising comfort if you prefer a slimmer fit . I have owned quite a number of jeans from a lot of pricier brands but these are thus far the most comfortable that I have worn. 10/10
1
0
I would recommend for a friend
Perttu T.

21.10.2017
Ostin ekasta erästä kaksi paria ja molemmat edelleen käyttökunnossa, ihan timanttia hintaansa nähden, mutta saattoivat kohdata voittajan Raw denimien ilmestyttyä kaappiin.
1
0
I would recommend for a friend
Tarmo H.

14.12.2017
Farkut on hyvät mutta saatavuus huono. Pari kuukautta odotellut että saisi ostettua uudet tilalle, kun puolentoista vuoden käyttö on avannut haarat housuista ja tikkaukset taskuista.

Viimemmäksi luvattiin viikolle 49 mutta nyt lykkääntynyt viikolle 3. Edellinen erä meni ennen kuin kerkesin koneen ääreen. Joutuu varmaan tyytymään M.A.S.I.n toisen brändin pöksyihin kun ei näitä saa.
1
1
I would recommend for a friend
Heikki T.

18.12.2017
Hyvä leikkaus, itseni kaltaiselle luuviululle farkut yleensä on joko liian tiukkoja haara-alueelta tai väljiä jaloista, nää on aika hyvät! Elastaani myös hyvä homma.
Mutta näin vuonna 2017 kun ihmiset kantavat taskuissaan isoja älypuhelimia soisi taskujen olevan hieman syvemmät ja tasapohjaiset
3
0
I would recommend for a friend
Markus P.

28.12.2017 (Edited 06.05.2018)
28.12.17: Heti ensikoitolla ihastuin. Sopii ainakin omaan vartalonmalliin todella hyvin. Hieman venyy reisistä ehkä liikaa minkä mukana tulee pieni poikittainen aaltotaitos puoleen väliin reittä, joka hieman häiritsee esteettistä puolta. Mutta kaiken kaikkiaan parhaat farkut mitä pariin vuosikymmeneen on päälleen saanut.

EDIT 6.5.18: Ei ne sitten kauaa kestänyt. Nyt jo haaroista puhki, eivätkä olleet edes ainoat farkut mitä käytin tällä välin. Eli täytyy näitäkin ostaa sen kolmet vuodessa mitä Dressmannin halpiksia.
2
1
I would recommend for a friend
Veli M.

12.01.2018
Ollut päivittäisesssä käytössä ilmestymisestä asti ja olen ollut tyytyväinen.
Värit säilyy vaikka pesty koneessa vaseliinitahrat useampaan kertaan.
1
0
I would recommend for a friend
Esa P.

24.01.2018
Ensimmäiset housuni nuoruusvuosien jälkeen, joitten lahkeita ei tarvitse lyhentää. Yleensä iso vyötärö merkitsee turhan pitkiä lahkeita. Mukavat jalassa. Kaipaisin reisitaskufarkkuja.
1
0
I would recommend for a friend
Turo M.

06.02.2018
Vihdoin normaalit farkut! Koko 32W32L ja leikkaus tuntuu reilulta. Katsotaan, räjähtääkö näistä haaroväli yhtä nopeasti kun "laatu" farkuista.
0
0
I would recommend for a friend
R R.

05.03.2018
Best jeans I have ever owned. Twice the cost of the commonly available brands here in the States, sure, but far better fitted and far better wearing than any Wranglers I've ever worn. Definitely worth the price tag!
1
0
I would recommend for a friend
Teemu H.

07.04.2018
I would recommend for a friend
Jere K.

28.06.2018
Noin 2v päivittäisen käytön jälkeen vetoketju antautui. Seuraavaan versioon laadukkaampi ketju tai napit, kiitos. Kangas on kestänyt hyvin myös haaroista vaikka kesät pyöräilen näissä töihin. Myös polvet on ehjät. Yleensä tässä vaiheessa Camelin farkut antautuu polvista, joten isosti plussaa kankaan kestävyydestä. Ps jos tätä tehtäisiin 30/28 eli 2" lyhyempänä, niin tällainen ihnisen mittainen voisi vihdoin ostaa farkut ilman saksimistyötä.
7
0
I would recommend for a friend
Peter M.

23.09.2018
Pitkään yritin löytää farkkuja jotka on hyvät jalassa, kestää käyttöä ja näyttää omaan silmään hyvältä päällä. Nyt 1v ja 2kk käytössä olleet ja edelleen ei ihmeempää kulumaa lahkeissa haaroissa eikä istumalihastenkaan alla. Nyt on löytynyt kestävät ja erinomaisella hinta/laatussuhteella olevat farkut!
1
0
I would recommend for a friend
Anonymous customer

01.10.2018
Loisto pökät. Vihdoinkin farkut mitkä pysyvät vähän vatsakkaallakin jäbällä ylhäällä, vaikka kumartelee ja kyykistelee. Ostin näitten kaveriksi leveän särmä vyön ja se vielä jeesaa asiaa. Ei kynäteline vilku kun pyllistää. Tosi mukavat jalassa. Ei hierrä, ei kierrä ja on helppo pierrä.
3
1
I would recommend for a friend
Reissussa

30.10.2018
Perusfarkut, mutta pikkasen liian lökäpöksyt omaan makuun. Etenkin lahkeet ovat nilkoista niin leveät, että pyöräillessä nappaavat herkästi kiinni eturattaaseen. Suosittelen hintalaatu-suhteen vuoksi, mutta malliltaan eivät ehkä ole ne särmimmät farkut.
1
0
I would recommend for a friend
Oldrich K.

04.12.2018
Nice jeans, I like the material very much. The cut is baggy but that I wanted for working trousers. The pockets are deep and the waist just fine - not too high and not too low. Though after a couple wearings one of the side seams split - will need to take it to a tailor.

So 1,5 stars down for the split seam, that should not happen even though the price is so good.
1
0
I would recommend for a friend
Miika J.

17.05.2019
Kelpo farkut, kangas kestävää, leikkaus on aika jees ja hintakaan ei paha.

Näistä kuitenkin saisi vielä paremmat kolmella parannuksella:
1) Nappisepalus. Nykyinen vetoketjusysteemi on näinen farkkujen akilleen kantapää, ensimmäisestä parista ratkesi rikki vuoden käytön jälkeen. Toinen pari menossa, saapa nähdä milloin pamahtaa rikki.
2) Taskut vahvemmasta kankaasta. Nykyiset taskut on hyvin ohutta kangasta. Toinen taskuista kului puhki alle vuodessa, sen kuitenkin sai jotenkin korjattua tekemällä vanhoista housunlahkeista uudet taskut.
3) Nyt kun vielä taskuista puhutaan, niin ne voisi olla 2-3 senttiä syvemmät. Mitään ei ole taskuista kyllä pahimmassakaan rytäkässä tippunut, mutta 4,6 tuuman puhelin hädin tuskin mahtuu taskuun.

Näillä parannuksilla housuista tulisi ehdottomat ykköset.
0
0
I would recommend for a friend
Paul M.

19.07.2019
Jeans are my preferred type of trousers, and I have had a lot of different brands and styles over the years. These Sarma Common Jeans are a great combination of fit and function, at a real steal of a price. The fit is very close to the old style 101Z wranglers from the way back, with the elastane allowing for excellent freedom of movement. The weight of the fabric is good for summer temps. A winner, and my new favorite jeans.
0
0
I would recommend for a friend
Martin M.

29.07.2019