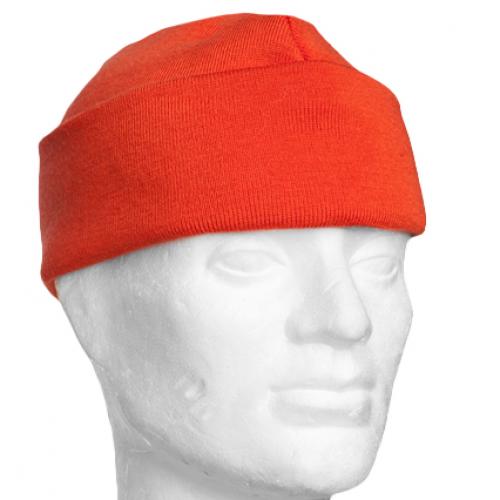 Särmä Commando Cap, Merino Wool
Price 18.99 USD excluding VAT
Flat Rate Shipping to USA $9.99
82 % recommends
Sold 129 pcs in the last two weeks
Loading products...
Trouble with the metric system? Try our converter: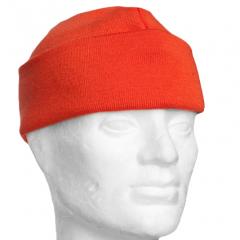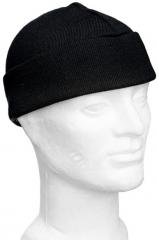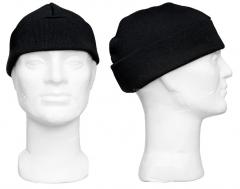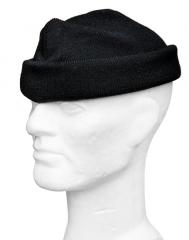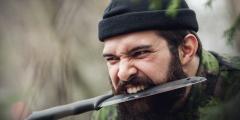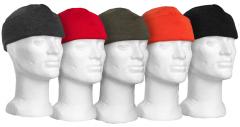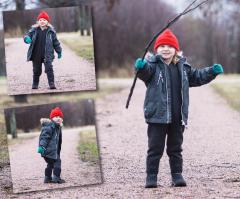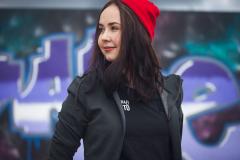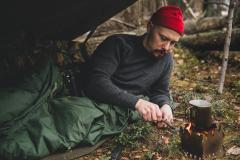 The Finnish army "commando cap" is far more than just any woolly watch cap, it's something of a Finnish military tradition and very functional too, the double layered constrution giving it added warmth and insulation.
Mulesing free merino wool
430 g/m2: comparable to a sweater
Made here in Finland
Unlike most wool caps these are made with a double layered construction, the end result is far more insulating than the standard one layer style, a neat feature in extreme cold. Still as these don't have any membranes or such the wool breathes naturally, meaning that even though warm these are not too hot or sweaty like many modern caps with Windstopper etc. All in all a very classic and functional design!
This is modeled after the famous Finnish Army Sissipipo, or "sissy cap". The heritage comes from sissies, who are the most special commando-ranger troops in the Finnish military, true forest men sent into the woods with just a puukko, bare teeth and an assault rifle with one magazine, capable of living off the land and waging 30 years of guerilla warfare against the ever present threat of Russian invasion.
Size info
The knit is firm and the fit is best on a 7 1/4" (Medium or 58 cm) head. If you have a larger head, we suggest to leave the cap unfolded. The Särmä Merino Watch Cap is more relaxed when it comes to size.
Quality merino wool
Wool is super. Merino wool is even better; does not itch, insulates and regluates temperature better, gathers even less nasty smells (and most smells vanish with simply airing out the cap). Of course the catch is a higher pricetag. If you can live with that, we strongly suggest grabbing one of these.
Material: 100% mulesing-free merino wool, weight approx 430 g/m2. Wool wash in 30° C. Using wool care products not mandatory, but recommended.
All of our Särmä brand merino wool products are mulesing free!
Varusteleka Särmä
Särmä is our own brand of clothing and equipment. When you buy Särmä you get purpose-built stuff at a decent price, something that will fill it's intended role well and not cost you an arm and a leg!
Särmä products are covered by a 12-month warranty against defects in materials and workmanship. For further information please read our detailed warranty guide.
Made in Finland
Made by Agtuvi Ky in Finland, fine quality stuff, no third world child labour camp crap.
Reviews
You have already submitted a review. You can edit your text by clicking on it.
Log in and write a review.
Remove filter
Suomi
(20)
English
(9)
Andreas R.

30.05.2016 (Edited 31.05.2016)
Pretty shallow cap. if you wan't to cover the ears, you need to fully roll it down, whicht looks crappy. Looks and quality are good though.
7
18
I would recommend for a friend
Jaakko M.

03.07.2016 (Edited 06.07.2016)
Mahtava pipo kaikille keleille, paitsi kovimmille pakkasille ja helteille. Ohkaisena ja merinovillaisena hengittää hyvin ja mahtuu esim. pyöräilykypärän alle. Kovalla viimalla varsinkin korviin käy kylmä pipon läpi, mutta silloin kannattaa vetää huppua päähän. Erittäin hintansa väärti.

Omassa käytössä usein tämä päässä liikkeessä, pysähtyessä sitten kaivelee repusta karvalakin.
10
0
I would recommend for a friend
Jan V.

12.12.2016 (Edited 20.12.2016)
Tampereen konttikaupasta ostin ja eikä kaduta metriäkään, aivan ihana päähine. Halutessani saan korvatkin hienosti piiloon tuulelta ja tuiskulta.
11
0
I would not recommend to a friend
Anssi H.

22.01.2017
Varmaan ihan kiva pipa, mutta oli lapsen päälle suunniteltu.
16
44
I would recommend for a friend
Juuso I.

06.02.2017 (Edited 06.02.2017)
I would recommend for a friend
Juuso I.

06.02.2017
Nämä ovat oikeasti pieniä. Vaikka näitä läpimärkänä venyttää niin ei hyvä tule koon 60 päähän. Omassa kokemuksessa intti on viime vuosina päivittänyt pipojen mittoja kookkaammiksi ja myssyt joiden lapuissa vilkkuu vuosilukuja kuten 13 peittävät korvat reilusti. Leka voisi mitoittaa niitten mukaan.
12
10
I would recommend for a friend
Kari S.

11.02.2017
Paras pipo ikinä!
Ostin tummanharmaan, ja väri on sama ku intissä aikanaan, hyvä, hyvä!
Istuu särmästi ja lämmittää kivasti.
Pisteet Lekalle huippupiposta!
6
0
I would recommend for a friend
Kari T.

27.02.2017
I would recommend for a friend
Matti K.

10.03.2017
Aivan loistava päähine. Ei pipon kuulukaan korvia peittää, niillä keleillä (täällä etelässä siis noin joka neljäs vuosi) käytetään järeämpiä päähineitä.
13
1
I would not recommend to a friend
Jaska L.

01.05.2017
Aivan liian pieni, jotta voisi mitenkään järjellisesti pitää päässä. Vaikka en omaa edes mitään isoa päätä. Materiaali on kyllä hyvää
10
26
I would recommend for a friend
Lassi V.

21.09.2017
SA-sissipipon kanssa tuntuu olevan samoissa mitoissa. Näin vanhasta muistista esikuvansa ei ollut aivan yhtä hengittävä, joka on siis vaan plussa tälle merinovillaiselle. Mutta kyllä silti liikkuessa tämän kanssakin hiki tulee.

Musta menee vielä hätäiseen ainakin näin isompipäiselle beaniesta, kun jättää taitoksen tekemättä.
1
0
I would recommend for a friend
Juho H.

12.10.2017
Too small.

Kauheen pieni.. vaihtoon meni.
Mutta jos saisi isona, niin menisin ressu-hommissa jakotavaran edelle = yhdenmukaisuus ja laatu tuotteessa hyvät!
8
8
I would recommend for a friend
Pol D.

13.10.2017 (Edited 13.01.2019)
Bought one, and it was all I expected it to be : good :-)
My wife made me buy another one ( as I apparently look good in it ), and is forcing me to buy yet another.... ( just in case they run out of them :-) So, I reluctantly comply. Yep, for the first time in decades, I'm proudly wearing a woolly hat, never liked to wear them....until now that is ! ! ! Will put one in each jacket I use for a specific reason ( different colors, different functions...)
0
0
I would recommend for a friend
Peter M.

15.10.2017
Yes! So good! So cheap! Good quality! Nice size and fit. It's a quite heavy and very warm cap. All you'll to get your head through the winter.
2
0
I would not recommend to a friend
Albert H.

30.11.2017
Tosi hyvä pipo, mutta harmi että maastokuvioituja pipoja on isommissa kooissa, mutta ei tätä.
Ei sovi lähellekään koko 60 päähän
9
5
I would recommend for a friend
Mark K.

01.01.2018 (Edited 01.01.2018)
Those Sissipipo seem to not mind frozen off ears or have very small heads.



The small Sizing is an issue for me, but I can't fault the Material nor quality of the hat. The red is nice and bright too.
3
2
I would recommend for a friend
David F.

16.01.2018 (Edited 28.01.2018)
Great hat! I like mine with my 7-1/4 inch head, I think 59 cm? It is "shallow" I suppose if you did not expect a watch-like cap and wanted something that could cover your head twice with loads of soft fluffy goodness like a bunny rabbit.....wait...this is a thin, but warm, form fitting very nicely made watch cap. I used it a lot already. One down side I will say after use is the seam across the mid section of the hat. Use one piece of fabric and the hat would be much better IMHO. At $20 I still wear it a lot in the winter. great fabric, no complaints.
2
0
I would recommend for a friend
Harri K.

25.01.2018 (Edited 25.01.2018)
Omani sopii mainiosti 58-kokoiseen nuppiini. Hieman syvempi se voisi olla; niin, että noin 5 sentin taitoksella saisi korvien yläreunat sentin-pari pipon alle - jo se lämmittää kummasti.

Jostain syystä ainakin minun pipossani on sisäpuolen pesu- ym lappu etupuolella. Kun on tottunut siihen, että lappu kuuluu niskan puolelle, pipo menee helposti päähän takaperin, jolloin sauma näkyy taitoksessa. Liekö yksilövika? Omistan myös vastaavan, aikoinaan MPY:ltä/Inttistoresta ostetun NatureWild-laputetun sissipipon, merinovilllaa sekin. Lekan pipon materiaali tuntuu sileämmältä ja miellyttävämmältä. Ps. Katselen aina silloin tällöin myös englanninkielisiä tuoteselosteita. Mielestäni Ranger Cap olisi parempi nimitys kuin Commando Cap , Ranger on lähempänä suomalaista sissiä...
2
0
I would not recommend to a friend
Ignacio N.

02.05.2018 (Edited 04.09.2018)
Too small or you have to roll it down. Good quality of course, but think twice.... may be the watch cap could be a better option for a standard winter cap. Anyway, stars should have been 5. If this cap is your style, it is a top product. I have used it a lot. Really a lot. Never washed and always nice, clean feeling and fresh. Unfortunatelly I lost it and I went now for a watch cap. I prefer it. Ah, and I actually WOULD RECOMMEND to a friend.
7
6
I would recommend for a friend
Petteri S.

18.09.2018
Todella hyvä pipo, jos haluaa näyttää deegulta. Korvien päälle tämä pipo ei mene, mutta itse siitä juuri pidänkin.
0
4
I would recommend for a friend
Tuomo P.

26.12.2018 (Edited 26.12.2018)
Hyvä peruspipo. Sopii päähän yhtälailla kuin intin pipotkin. Tähän asti pitänyt pään hyvin lämpimänä ja rullautuu pieneksi paketiksi gorkan taskuun silloin kun käyttöä ei ole. Jos korvat tahdot saaha sullottua pipon sisään, silloin kannattee valita joku muu värkki.
1
1
I would not recommend to a friend
Ossi H.

07.02.2019
Aivan liian pieni pipo, vaikka pää on normikokoa. Soveltuu siis niille keleille, jolloin päähinettä ei edes tarvitse. Korvat ei peity kokonaan, vaikka rullaa pipon kokonaan auki. Turha kapine hyötykäyttöön. Hipsterit voi palloilla tämä päässä, kun ei tarvitse muuta kuin keikkua päälaella. Materiaali on hyvää, mutta menee hukkaan tässä kapineessa. Vain 3-5 cm lisää syvyyttä tähän, niin tähtiä olisi viisi! Tällaisenaan ei jatkoon!
5
3
I would recommend for a friend
Kim K.

09.02.2019
Tilasin tummanharmaan pipon jonka jälkeen mustan pipon ja aivankun musta pipo olis paljon joustavampaa ja eri materiaalia, ei ollenkaan muotoudu päähän ja on muutenkin todella elastinen kun taas harmaa selvästi laadukkaampi.
0
0
I would recommend for a friend
frans r.

15.02.2019
Love this hat. use it for work aswell as bar evenings. dropped it alot of times but this thing doesn't collect dirt or smell at all. plus it makes you look agressive and though.
0
0
I would recommend for a friend
Tom U.

15.04.2019
Trim and smart looking. Warm and very comfortable, non itchy. The quality is there both in the weave and construction. Has a good "look" over other watchcaps, not thin but not bulky either.
Now they need to do some in Navy and White.
0
0
I would recommend for a friend
Juri R.

18.09.2019
Mahtava pipo pyöräilykypärän alle välikeleille paksumman merinopipon sijaan, korvatkin saa peittoon 56 koon kallossa.
0
0
I would recommend for a friend
Henri V.

03.11.2019
Jos tästä saisi vielä pari senttiä syvemmän antaisin täydet pisteet. Omistan koon 58 pään ja tämän kun laittaa reunat ylös taiteltuna päähän menee korvanpäät juuri ja juuri peittoon. Tuo verkkokaupan tuotekuva erittäin hämäävä, antaa kuvan että päähine olisi isompi. Silti PV:n myssy, villa :an verrattuna HENGITTÄÄ huomattavasti paremmin, johtuen varmaankin tuosta merinovillasta. Suosittelen!
0
0
I would recommend for a friend
stefano z.

12.11.2019
Great!!! Keep away cold and wind and it's also really light to wear
0
0
I would recommend for a friend
Steyn

14.11.2019
If you have a Big Brai... I mean big head like me (I have L size, or 59 if you want to be specific) and you want it to fold the hat twice over to cover your ears and forehead? (as shown on the pictures)
then don't take this hat unless you like to go for the beanie look
0
0
I would recommend for a friend
Timo E.

09.01.2020 (Edited 16.01.2020)
Tämä on laadukkain ja mukavin pipo jonka olen omistanut, ja juuri sopivan paksuinen etelä-suomen kolmeen vuodenaikaan. Tiheä villa lämmittää mukavasti pakkasellakin eikä syksyn sadekeleilläkään ala tuntua ikävältä ja märältä. Kovalla viimalla toki täytyy vetää huppua päähän tai vaihtaa karvalakkiin. Ainakin koon 58 päähän tämä venyi oikein mainiosti niin että korvat peittyy pienellä taitoksellakin, mutta allekirjoitan kyllä sen että saisi hitusen syvempi olla, niin isompipäisetkin pääsisivät tästä nauttimaan.
Lisäksi tämä on vieläpä pipoista sieltä asiallisimmasta ja tyylikkäimmästä päästä. Tämä päässä ei näytä jonnelta tai hipsteriltä, eikä tämä minusta mitenkään militaristinkaan näköinen ole. Riippuu toki vähän siitä miten pitää. Jos et omista villapipoa niin osta heti tällainen ja heitä muoviset versiot romukoppaan!
0
0