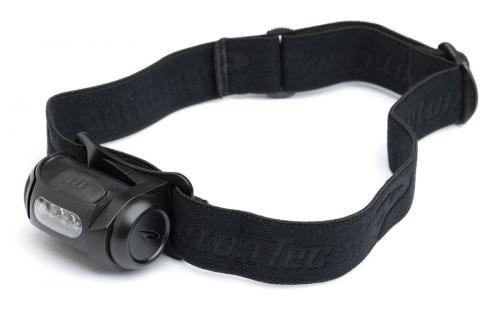 Princeton Tec Fred headlamp
Price 35.99 EUR including VAT
Trouble with the metric system? Try our converter: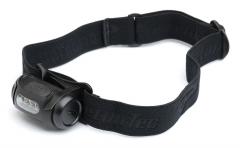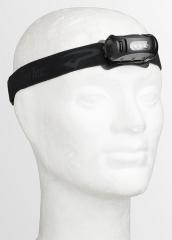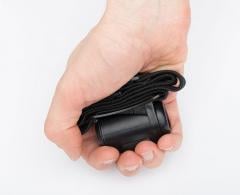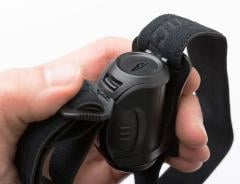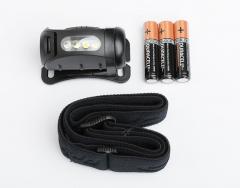 Quite possibly the smartest achievement mankind has made when it comes to headlamps or head torches. Are you tired of the bulk and unnecessary complexity of most headlamps? Check this out. The Fred from Princeton Tec is exactly what most people really need in a high-quality package with a reasonable price.
A special point of interest is the slick shape and small size, which seems like a slightly flattened medium-sized egg. Everything is integrated, so you don't have separate battery cases and wiring flinging about. The Fred can really be carried in a pocket without noticing.
Functions and features
Fred stands out of the masses because it's so simple. You don't really need a hundred brightness, colour and strobe settings behind complex Konami-codes of pressing buttons for so and so long. It also turns off with a single press of the button, no need to cycle through all the settings each time.
The battery case is opened with the tip of a knife, a small coin or something. The slide-buckle of the headband just so happens to have a suitable tab on it, so you never need to look for a tool.
To attach the light to a shoulder strap or any 25 mm (1") webbing as found on MOLLE gear, just weave the band off the split-bars and go nuts.
Basic features
Four modes
Low red always comes on first
Small size and streamlined form
Easy adjustment up and down by one hand
Adjustable elastic headband
Can be attached to any 25 mm (1") webbing
Button functions
Even if you're a mouth-breather and your lips move when you read, you'll do fine with this torch.
A single press always turns the light on or off
A quick follow-up press boosts power
A longer press changes colour, whether the light is on or off
To go through your backpack, read a map or check the trail immediately before your eyes, a low red setting is best, so it's the primary mode. There's no "previous mode memory", so the functions are always the same and you get used to them quickly. Here's how to get a certain mode right away from the off-position:
Red low: press once
Red high: press twice
White low: press and hold
White high: press and hold, then press once more
Tech details
Output max. 45 lm
LEDs: 3x ultrabright 1x red
Total burn time max. 180 h
Weight 78 g
Splash resistant to IPX4-standard
3x AAA-batteries (included)
Burn times
| Mode | Beam distance | Total burn time* |
| --- | --- | --- |
| High | 35 m | 74 h |
| Low | 12 m | 120 h |
| Red high | 14 m | 100 h |
| Red low | 6 m | 180 h |
* Down to 0.25 Lux.
Made by Princeton Tec, USA
Princeton Tec is an old and respected manufacturer of professional handheld illumination. In addition to smart design and operating features, these are actually manufactured in the United States. This is a refreshing exception to outsourcing, especially since the price is still competitive.
Princeton Tec offers a 5-year warranty for this model.
These might also interest you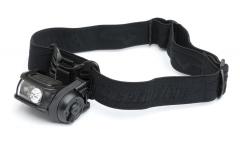 Princeton Tec Remix Pro MPLS headlamp
79.99 EUR
Similar product.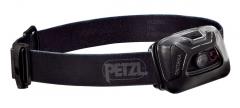 Petzl Tactikka headlamp
39.99 EUR
Similar product.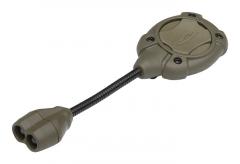 Princeton Tec Switch MPLS
59.99 EUR
Similar product.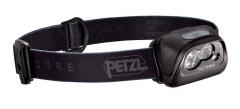 Petzl Tactikka Core headlamp, black
69.99 EUR
Similar product.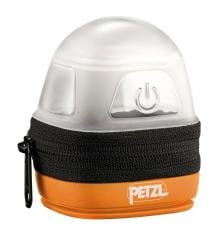 Petzl Noctilight LED Lantern Case
23.99 EUR
Often viewed together.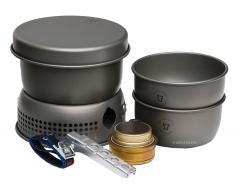 Trangia 27-1HA Stove
99.99 EUR
Often purchased with.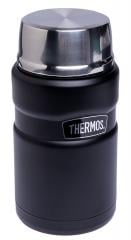 Thermos Stainless King 710 ml (24 oz)
39.99 EUR
Often purchased with.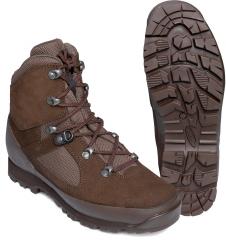 Haix Boot Desert Combat High Liability, lower shaft, brown, B-stock
109.95 EUR 139.95 EUR
Often purchased with.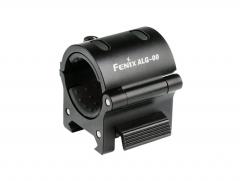 Fenix ALG-00 Picatinny Rail Mount for flashlight, quick release
32.50 EUR
Often purchased with.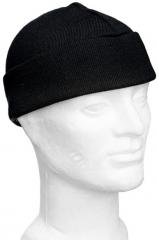 Särmä Commando cap, merino wool
19.99 EUR
Might be of interest.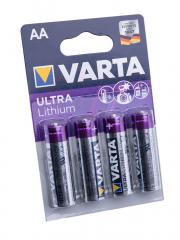 Varta Ultra Lithium battery, 4-pack
9.99 EUR
Buy also.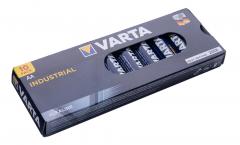 Varta Industrial alkaline battery, 10-pack
6.99 EUR
Buy also.
Log in and write a review.
Comments
Please send all questions regarding the product via e-mail to [email protected].