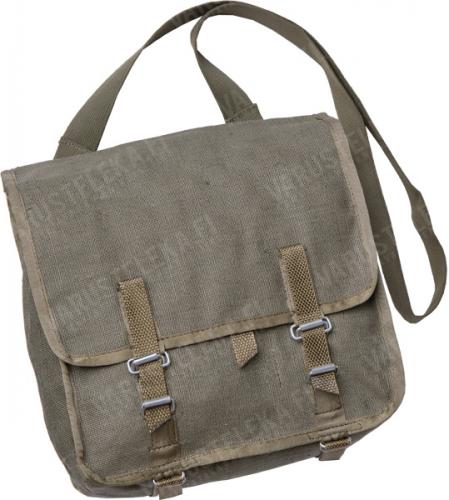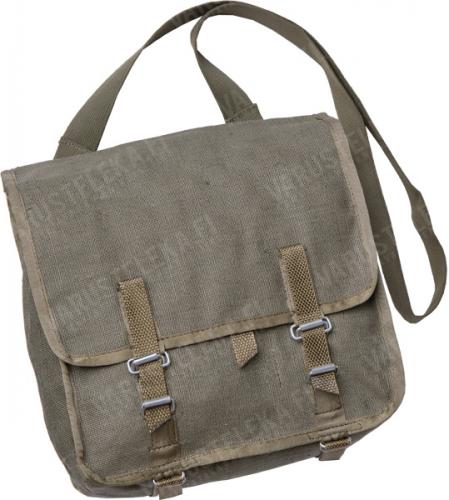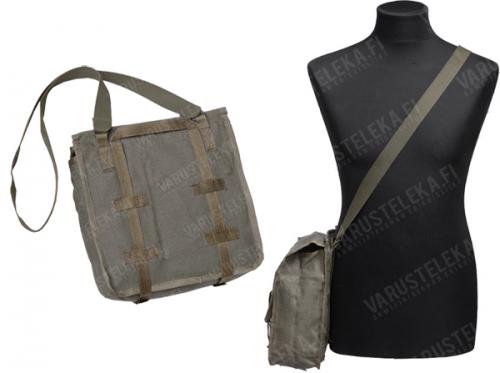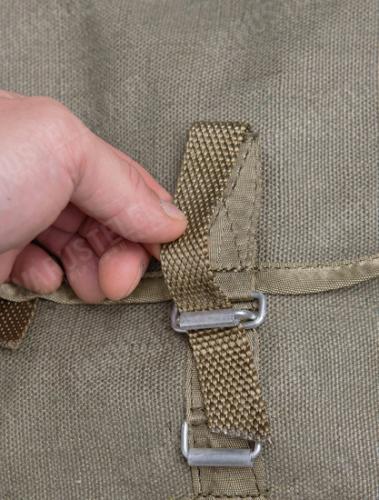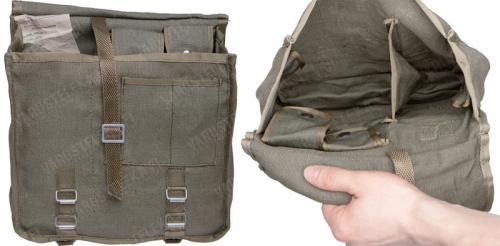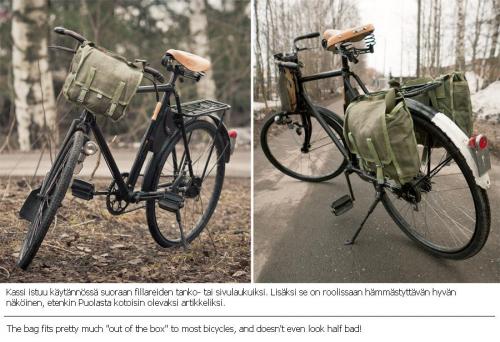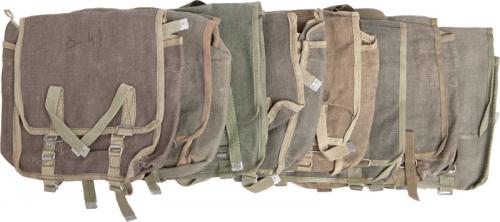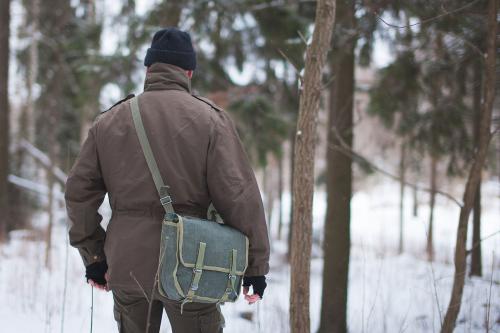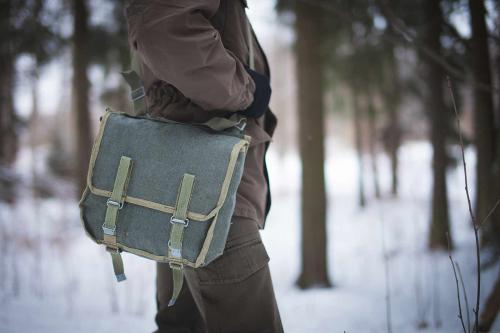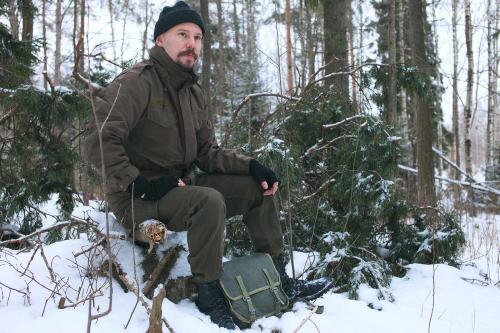 Show all: Poland
Polish breadbag, surplus
Price 13.99 USD
excluding sales tax
Polish issue breadbags. Made of rough cotton or linen fabric.
In stock 28 pcs. Sold 39 pcs in the last two weeks.
This product is unlikely to be restocked and will be hidden from our website once it's out of stock.
This product has used and returned variations. Used are washed and unbroken. Heavily used are also washed but might be missing buttons, have tears, main zipper can be broken etc. Read more about Kierto.
Trouble with the metric system? Try our converter: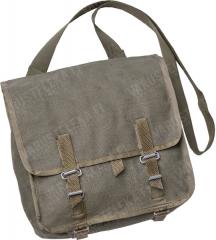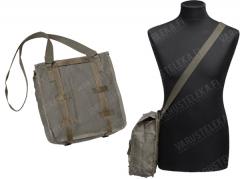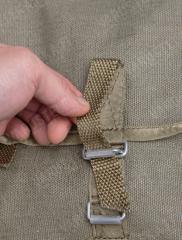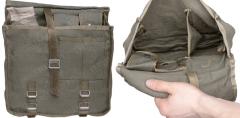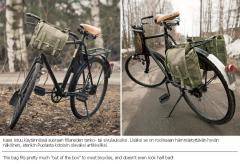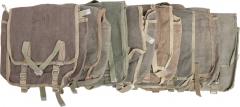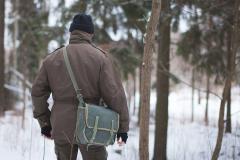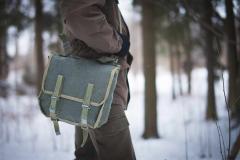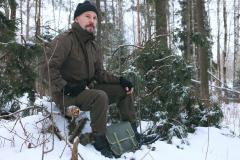 Polish issue breadbags. Made of rough cotton or linen fabric.
Note: no shoulder strap included, unlike the pictures show.
A surprisingly large bag with belt loops, metal D-rings for a shoulder strap, carrying handle, and divided internal compartment. The flap folds to cover almost the whole front. The material is very coarse cotton, with cotton or nylon straps. All in all, this is crude in a nice kind of way and seems durable.
Thanks to attachments in the back, you can use these as panniers on a bicycle. Or if you're not an easy rider but like adventures and hardship, maybe even on a motorcycle. If you ride a Harley this bag will not be the first thing to fail on your journey.
Measurements about 26 x 27 x 10 cm.
Army surplus from Poland
Unissued military surplus, in almost new condition.
Recommendations
Loading products...
Reviews
You have already submitted a review. You can edit your text by clicking on it.
Log in and write a review.
Remove filter
Suomi
(9)
English
(23)
I would recommend for a friend
Shawneen D.

02.12.2016 (Edited 22.03.2017)
Great bag at a great price. Mine arrived in "like new" condition as described. It also included a non-adjustable shoulder strap that is sewn onto the D-rings.
4
0
I would recommend for a friend
WALTER F.

10.03.2017 (Edited 31.05.2021)
Just received mine. Like new. Love the old school style. I just made a shoulder strap with one of my old canadian army rucksack belt strap and it work fine. Good for a low profile EDC bag and fit pretty well with my genocide canteen!
1
0
I would not recommend to a friend
Sami K.

14.03.2017 (Edited 31.05.2021)
Sinänsä ihan kiva laukku ja toimii vielä paremmin kun ratkoo sisäosan väliseinän irti - mutta saumat siistivä kanttinauha on suoraan sanoen paskaa ja kuluu puhki todella nopeasti; itseltä meni kaksi laukkua rikki yhtä monessa vuodessa ihan tavallisessa katukäytössä. Tietysti jos jaksaa väkertää, puhki kuluneen nauhan voi vaihtaa kestävämpään.
This is an all right satchel, especially once you rip out the inner divider for more space, but the bias tape used to finish the seams is shite - I wore out two bags in two years, just in ordinary street use (the bias tape wore through in several places). But if you're feeling the DIY bug, you could easily change worn tape for something that lasts.
0
7
I would recommend for a friend
Andrew M.

16.03.2017 (Edited 31.05.2021)
According to the tag (and Google Translate), my bag was made in Lubawa in September 1984. The bag was dark green, and according to the tag, it's made of linen. The bag appears to be in good condition, with a musty burlap sack smell that diminished with some airing out. There are a few things to be aware of. First, the divider is not attached to the bottom of the bag, so things can migrate. Second, the tubes on the buckles will cause some noise when moving the bag around. Finally, the internal pockets may be secured by something other than the snaps in the picture; my bag has cloth loops on the flaps which go around metal buttons. One of the loops was barely big enough to fit through the button; when trying to get it through, the button came out, as it wasn't sewn on properly. This is a minor annoyance. On the plus side, you can easily fit a 1L widemouth bottle in the small divider section, or you can fit eight 12-ounce US bottles of beer in the entire bag with little difficulty (and probably more 333 mL Euro bottles, but I can't test that). Overall, this is a pretty decent buy for eight bucks, as long as you know what you're getting into.
17
0
I would recommend for a friend
Ignacio N.

24.03.2017 (Edited 31.05.2021)
Very nice bag, sturdy and handy. Big enough for a sleeping kit for example, tarp, hammock and cords. Plus a couple of protein bars and other small items. Mine was like new if not so. You can also attach it outside the backpack. Not really handy to open and close but you get used to it. I bought 3, 2 for my brother, he loved them. The many small pockets inside are not really useful nor the easiest to open, but that´s how it is with old stuff. Very happy with this product also for the everyday to carry extra jacket, gloves, a termo, a sandwich and what not.
3
0
I would recommend for a friend
Phillip B.

06.04.2017 (Edited 31.05.2021)
Very good product. Can't beat the price and the bag is very versatile. Mine came with a fixed strap, and the stitching is actually quite decent. I cut out the bag divider so I can use this as a messenger bag--just be careful you don't tear the fabric itself!
4
0
I would recommend for a friend
Sergio P.

08.04.2017 (Edited 31.05.2021)
I would recommend for a friend
David E.

13.05.2017 (Edited 31.05.2021)
An all round excellent bag. Both of mine were new but that didn't matter anyway. Very versatile and well designed bag.
2
0
I would recommend for a friend
Erik Z.

17.05.2017 (Edited 31.05.2021)
Surprisingly roomy! Used it for a field bag last night, it held; 10x40 binoculars, Canon G16 camera, big Maglite, thermos mug, cookie jar and 3 hand counters.
3
0
Kierto Circular Economy
Return this product used but clean and unbroken, and you'll receive half of the product's original price as Varusteleka credits. Service is available only in Finland. Only Registered users can make Kierto returns. See more information about Kierto.