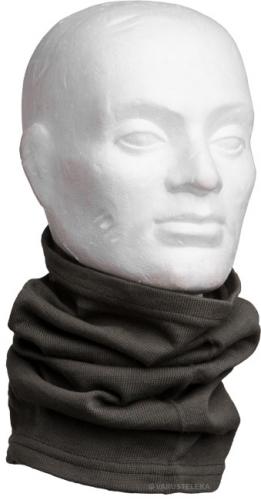 NVA wool neck tube, grey, surplus
Price 9.99 USD excluding VAT
Flat Rate Shipping to USA $9.99
100 % recommends
Sold 25 pcs in the last two weeks
In stock 208 pcs. Also available in our walk-in store.
Trouble with the metric system? Try our converter: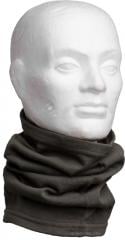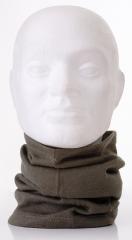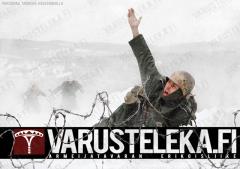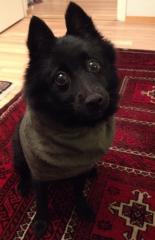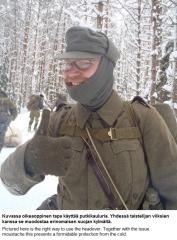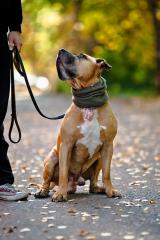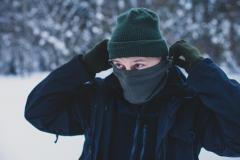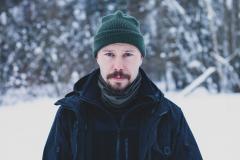 An essential bit of winter kit: the headover or toque. The German armed forces have used this for ages. This tube-like piece of cloth was originally a Wehrmacht issue item: go ahead and look at any old photos from the eastern front and you'll see the popularity.
The headover was abandoned in West Germany, but the NVA of the DDR continued to produce and issue damn near identical toques. Known affectionately as "Oma" (grandmother) by the troops.
A toque is basically a tubular knitted wool scarf. Fold it into itself once or twice for neck protection, or tug higher to protect the lower face and even the ears. If you want to fully protect your neck and head, buy two of these.
The length varies a bit, usually these are 35 cm but sometimes shorter.
Army surplus from the DDR
These are NVA surplus, and mostly unissued or in a very good shape.
Reviews
You have already submitted a review. You can edit your text by clicking on it.
Log in and write a review.
Remove filter
Suomi
(8)
English
(13)
I would recommend for a friend
Ville L.

13.06.2016 (Edited 15.06.2016)
Ensin hommasin jonkun toisen putkikaulurin, mutta se oli turhan pitkä ja turhan kireä (ehkä käytön puutteesta?). Tämä on sopivan mittainen, iloisen värinen, mutta hieman karkea. Herkkänahkaista voi häiritä.
3
0
I would recommend for a friend
Ville N.

06.10.2016 (Edited 29.11.2016)
Kutiseeko? Joo, kyllä se kommunistisesti vähän kutisee. Ihan tarpeeks lämpöinen silti. Hengitä sen läpi -30°C iltakävelyllä ja pudota hetkeksi kaulalle, karvalaite jäätyy hilpeästi irvistyksesi muotoiseksi.
3
0
I would recommend for a friend
Alvaro V.

15.10.2017
I would recommend for a friend
Pyry P.

04.12.2017
DDR:ssä osattiin. Lämmin ja mukava laitos
1
0
I would recommend for a friend
Christian H.

17.12.2017 (Edited 23.05.2019)
For the price you can't go wrong. Wool is just the best for cold and wet environments. This is old school so there is a bit of scratching on the neck, but who cares this is way better than something synthetic and modern for twice the price.
4
1
I would recommend for a friend
Tanel K.

24.01.2018
Mine seem to be as new as one can be with a lovely hint of surplus smell. A bit thicker than I first thought.
Scratching is there (nothing too bad, really) but I hardly notice it. Has a nice fit and is warm as one would expect!
Excellent value for the price!
0
0
I would recommend for a friend
Hunter

24.01.2018
Very dependable, warm, and fashionable. This is a killer deal for $10. Can be used to cover the face up to the nose in cold weather, pairs very well with a watch cap/beanie and a comfy field jacket. Mine came in near new condition.
0
0
I would recommend for a friend
Louis C.

13.02.2018
A bit thin and it scratches a little, but it's good stuff : material is legit warm and in perfect condition.
0
0
I would recommend for a friend
David F.

14.02.2018 (Edited 14.02.2018)
Best neck tube I own, out of 10 or so. Love it! Not too tight, thick enough to be warm well below 25F, and breatheable so you don't sweat when it's warmer. Another great bargain among military gear! buy two.
1
0
I would recommend for a friend
Peyton B.

28.02.2018
Got mine yesterday and wore it straight from the box on my bike ride into work this morning. Still has that lovely stored surplus smell. Feels thick, warm, and deliciously old-school. A bit scratchy, so you know it's real wool. Fits under my helmet without any issues, and stretches beautifully despite the thickness. Worth the price, which is not bad at all. Would recommend to anyone.
2
0
I would recommend for a friend
RAMOND T.

08.11.2018
Good neck warmer, in a neutral grey greenish color.
No label to know what is made from, but accordingly to the little scratchy sensation on my neck skin, it should be mainly made of wool.
Comfortable to wear, and nicely warm.
0
0
I would recommend for a friend
Jussi E.

13.02.2019 (Edited 04.11.2019)
I would recommend for a friend
Adam A.

18.03.2019
I received mine yesterday in the mail. I was quite charmed by the smell of this when I opened it for the first time (Odd thing to note, I realize), reminds me of something my grandmother would have used in the kitchen. It's very comfortable around the neck, sits on my chin quite comfortable, albeit a bit loose if I raise it any higher. I don't even mind the scratchy feeling at all, goes to show that it is authentic and not a synthetic material. Solid product, will recommend to a friend.
0
0
I would recommend for a friend
sampo r.

14.05.2019
Karkean tuntuinen, mutta ei kutita. Pysyy hyvin muodossaan. Erinomainen kauluksettoman villapaidan tai flanellipaidan kanssa, mutta ainakin itsellä vähän kiristävä poolon kaverina. Toimii parhaiten sellaisten takkien kanssa, joissa on huonosti suojaava kaulus tai käytettäessä ohutta aluspaitaa kuoritakin kanssa, jolloin niska palelee helposti.
0
0
I would recommend for a friend
Bjornar M.

16.06.2019
It even fits over my 63 cm bucket of a head, great. Now I just I wish I bought more.
1
0
I would recommend for a friend
Lila p.

28.09.2019
It's the itchy and scratchy show folks. Otherwise warm and good quality.
1
0
I would recommend for a friend
Timo E.

28.09.2019 (Edited 09.01.2020)
Tämä on kunnollista, karkeaa ja kestävää villaa eikä mitään höttöä. Monta kertaa laadukkaampi ja paksumpi kuin esim. aikaisemmin käyttämäni buffin putkikauluri. Tuli ostettua pari kappaletta lisää varastoon siltä varalta jos kapine hukkuu. Erittäin käytännöllinen ja hyödyllinen asuste. Koko keho pysyy paremmin lämpimänä kun kylmät tuulet eivät pääse puhaltelemaan takinkauluksesta sisään. Ylös nostettuna toimii oivana lisälämmikkeenä pipon tai karvalakin alla esim. pilkkireissuilla.
Ei voi muuta sanoa että kyllä ne saksalaiset osaavat Stalingradin kokemusten jälkeen tehdä hyviä talvivaatteita.
0
0
I would recommend for a friend
Tuomas P.

09.12.2019 (Edited 10.12.2019)
Pelkkää parhautta retkille! Riittävän pitkä ja lämmin. Tuoksui aluksi ylijäämälle, sitten dieselille, panssarivaunuille ja Stalingradin piiritykselle. Pesu ja tuuletus korjasi tuon ongelman, eikä kauluri ainakaan omaa kaulaa ole kutittanut.
0
0
I would recommend for a friend
Rodney W.

15.12.2019
Very good warming layer for field ops and hunting. Not particularly thick, which makes it useful covering the mouth to reduce your scent signature a bit when hunting. I find it just thick enough to break the wind and lock in some warmth, but I would want something heavier if I were in truly miserable conditions.
0
0
I would recommend for a friend
Jarmo H.

14.02.2020
Lämmin ja sopivan pituinen. Kutisee hieman mutta siihen tottuu nopeasti.
0
0
I would recommend for a friend
Thomas I.

26.02.2020
It's soft, it's warm, it's comfy - and it's supposedly from the DDR! No visible markings on it, but the wool matches the colour of an NVA jumper I have, so make of that what you will.
I got both of mine in brand new condition and while they can seem a little rough at first, they become much softer with wear.
0
0